5 Must-have Power Tools and Accessories for Home Improvement
Renovating your home? Here are 5 power tool must-haves that you should invest in!
Renovating your home can be a very fun and exciting experience. Being able to change how your home functions and looks are surely one of the best ways to improve the value of your property and ensure that it suits the needs of the entire household. Home renovation projects are also a great way to bond with the entire family.
If you are like me, you find your wish list of tools to be never-ending and growing faster than you can keep up with. While I may want all the tools in the world, I find myself using the same ones over and over for almost all of my projects. These tools cover the basics, and if you get creative, they can do some pretty awesome things. You can find most of these tools at your local hardware store or at online shops such as Stonex.
Table Saw
I find that basically all of my projects start with this tool. Before I made the purchase I was able to get by with my circular saw but now I'll never go back. On almost every project I start by making a plan, demoing if applicable, taking dimensions, buying lumber, and cutting what I can to size. Of course, I need some handy tools to cut wood easily, especially if I am creating large pieces of furniture like tables and shelves.  This is always where this saw comes into play. It's not often with interior home improvement projects that I am able to buy a piece of wood and have it fit without some resizing, and the table saw is perfect for changing the widths of pieces of wood or cutting large pieces of plywood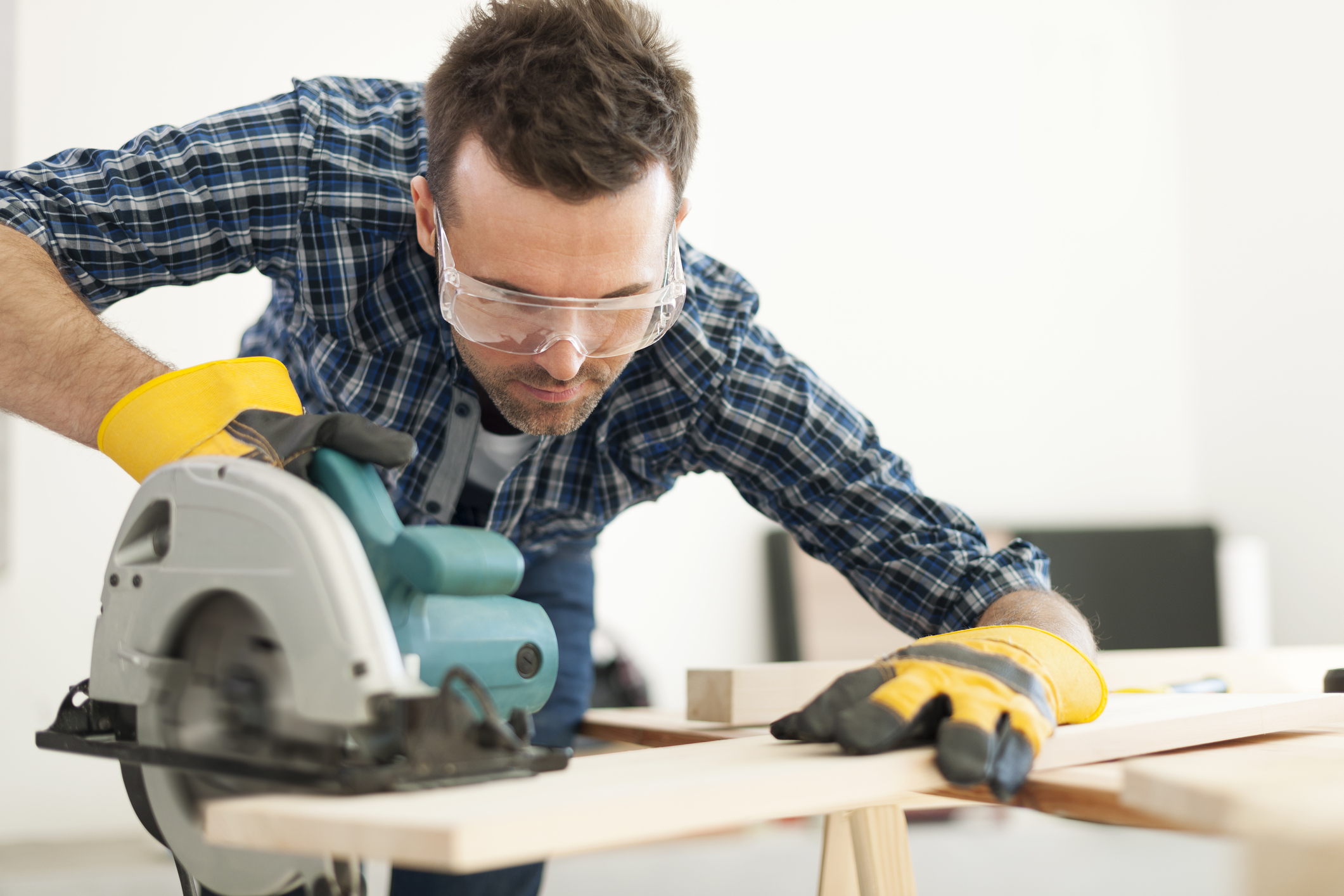 Miter Saw
While the table saw maybe the first saw I pull out on most projects, it's not my most common. The miter saw is the most common. For cutting joists or studs to length, it's the master. When I was adding crown molding to my living room, it was invaluable. For decking and fencing, it saves so much time in comparison to a circular saw. You get accurate cuts and can get very exact angles. Paired with the table saw you can get almost any cut configuration you want.
Drill
The miter saw is my most commonly used saw but the drill is by far the most commonly used tool. I personally pair it with an impact so I can switch between drilling and screwing instantly but for years it was just a drill. Almost every project involves drilling a hole or putting in a screw.  Projects from removing switch plates to building a house all are simplified with a drill. You'll find it used so much I recommend going with the best one you can afford so it doesn't let you down when you need it most.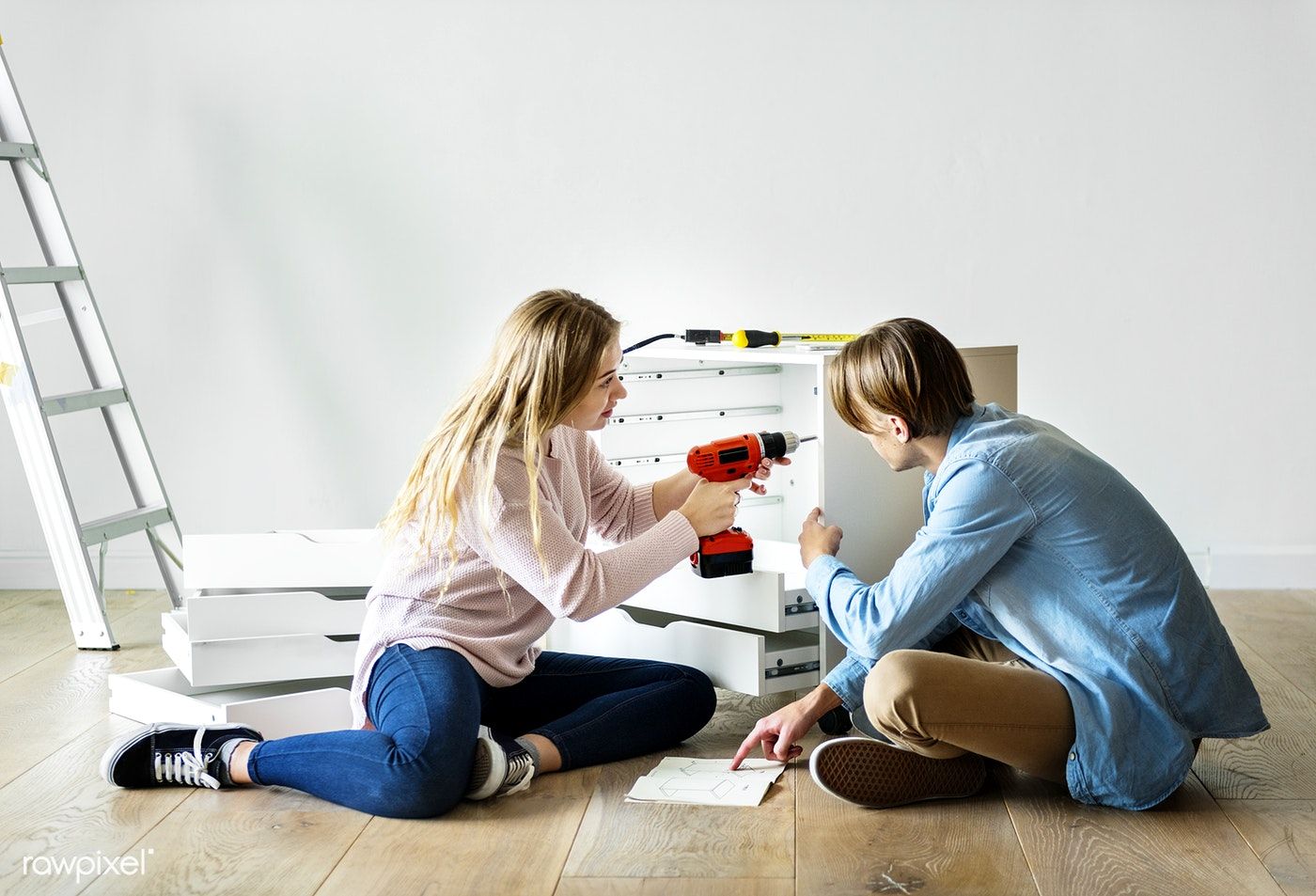 Oscillating Tool
Most people may not consider this an important tool for home improvement, especially since it hasn't been popular for all that long, but you'll thank me later. With an assortment of blades, you can cut anything from nails to wood to the drywall. And thanks to how it works you can make plunge cuts so when removing sections of wood rot, or siding, or drywall, it's an awesome tool. It also has sanding pads that can get into corners often missed by other sanders.
Orbital Sander
Unless you are a professional using all the right tools that have been professionally maintained and you also get really lucky, you will have a cut or hole that you need to clean up. Hitting it with a sander can make quick work of keeping your project looking professional. Having an orbital sander will also save you a lot of time on standard sanding projects such as prepping for paint or finishing a piece of furniture or you're making a drywall repair. While you can often get away with hand sanding projects, once you buy an orbital sander you will wonder how you worked without one.
Tips When Buying
Power tools and accessories for home improvement projects are common today, which means that you won't have any problems scouting for options the moment you decide to buy. These tools and accessories can be purchased at local hardware and online stores.
If you want to make the most out of your purchase and ensure that you'll end up with the best power tools and accessories, don't immediately buy the moment you find what you're looking for. If you're looking for the best brad nailer, for example, do some research online and know more about the product that you're going to buy.
Are there cheaper options available? Do these tools and accessories come with a warranty? You should be able to answer all of these questions before you decide to buy any power tools and accessories.
If you see yourself having a hard time picking the right choice, consider asking for recommendations from your friends and family. If they're fond of doing home improvements, they'll surely be able to provide pieces of advice on what you should do when buying power tools and accessories.
Don't Forget About Maintenance
Doing home improvement projects on your own or with your family can be beneficial. However, for you to experience the benefits of this endeavor, it's not enough that you know what power tools and accessories to buy. You should also have the time and knowledge to properly maintain them.
Maintenance is indeed key for your power tools and accessories to last for the longest time possible. Through proper maintenance, the entire family can continue doing home improvement projects.