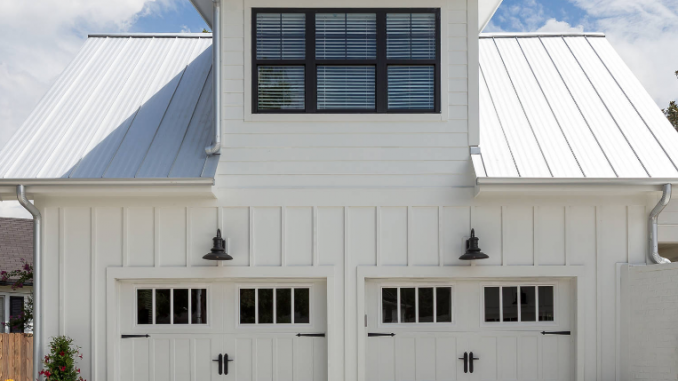 Prepare your garage door for winter with these easy tips!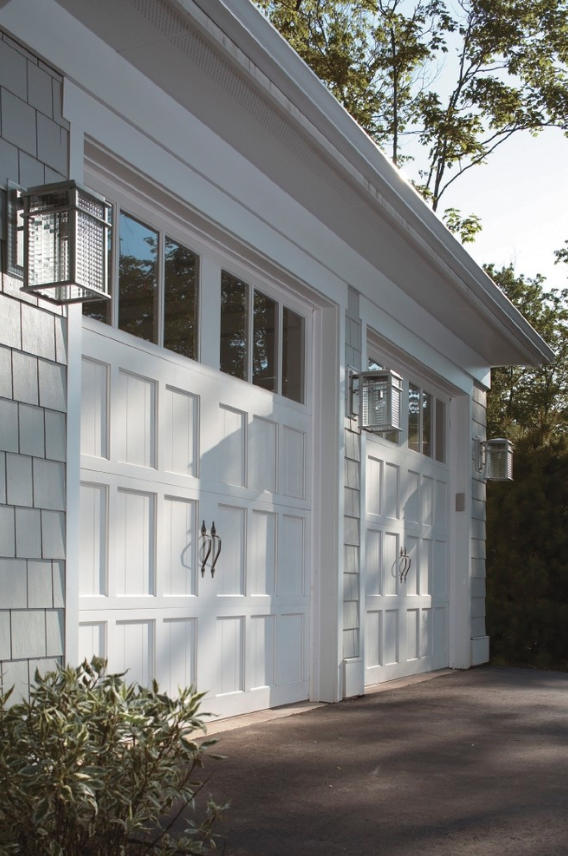 Photo By: Clopay
Winter is coming, so it's time to ready your home for the frigid weather enroute. And one of the most important parts of your home to prepare for winter—and one of the most often overlooked—are the garage roller doors. Sub zero temperatures can interfere with the electronics and moving mechanisms, while inadequate insulation will see your whole home become an ice box. Follow these five simple tips to properly prepare your garage door for the winter and avoid the issues outlined above.
1. Replace the Weather Stripping
If your weather stripping has started to wear away, you'll be letting cold air flow freely into your garage and throughout your home. Luckily, finding out whether your garage is properly sealed off is easy: turn on the lights and go outside at night to see if any light passes through the cracks. If so, have a close look at the weather stripping that seals off the sides and bottom of the door. Request a replacement from your manufacturer should it appear brittle, cracked, or loose. Regardless of the condition your weather stripping is in, it's a good idea to give it a quick wipe down with an all-purpose cleaner each month, to remove the build-up of dirt and grime.
Check the Keypad and Opener
The battery inside the keypad and remote opener will run down faster during the colder months, so now is a good time to double check everything is working as it should be. Even if your battery still appears to be going strong, it's sensible to grab a backup so you can quickly swap it in when the old one inevitably runs flat. Look into upgrading or repairing either device should you detect any defects.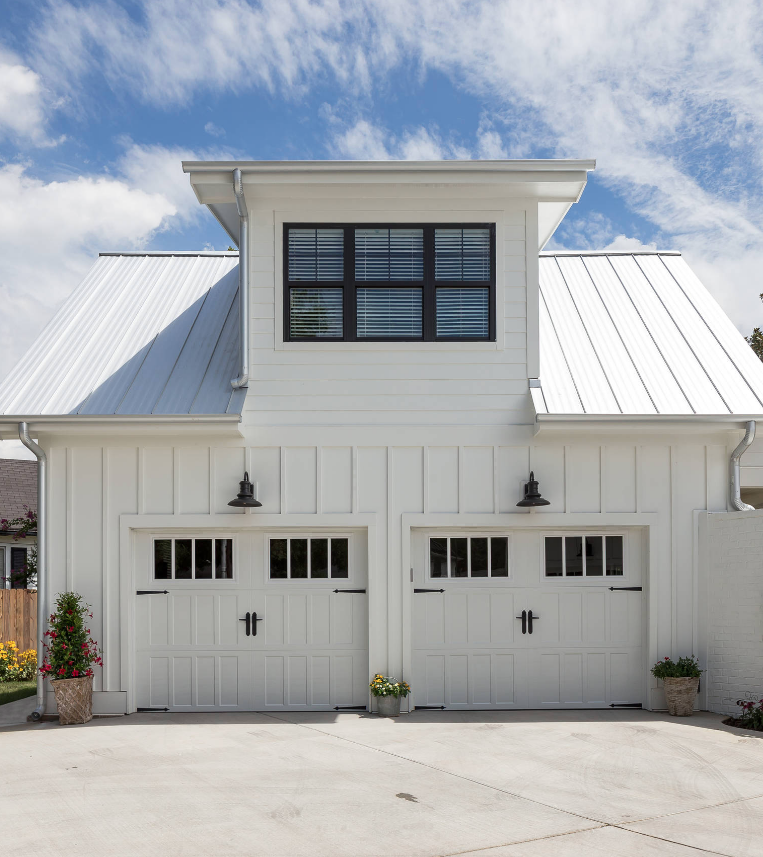 Photo By: J Taylor Designs
Lubricate the Moving Parts
Cold temperatures may cause the rollers, tracks, springs, hinges, and any other moving parts to become stuck, making it increasingly difficult to open and close the door. Purchase a high-grade, oil-based lubricant and apply it to all these parts to increase the longevity and enhance the easy operation of the door. You need to ensure the lubricant is designed for cold weather according to the climate you live in. And don't forget to wipe away the excess lubricant to prevent it from dripping all over the floor. A wide array of lubricants are available in spray bottles or aerosols from your local hardware store.
Check the balance
Although balance issues can occur at any time of year, now is as good a time as any to double-check your garage door is correctly aligned. An unbalanced door could suddenly slam shut and crush whatever lies beneath, which is a significant safety issue you must address. To check the balance of your door, disconnect the door from the automatic opener and push it upwards approximately halfway up the track. If your door can roll to the top or falls quickly, then it's not well balanced and requires professional maintenance. While you're at it, give the sensors, seal, and tracks a quick clean with a damp cloth.
Check the Insulation
If your garage is uncomfortably cold or you're paying too much on your quarterly heating bill, then it might be worth adding insulation to your garage door. You can purchase panels from your local hardware store and DIY, although you need to consider how much extra weight the insulation is adding. If significant, it might be necessary to adjust the springs to increase torque, which allows the motor to cope with the extra load.
Following these simple steps will help get your garage door winter-ready just in time for the colder months. But remember, any maintenance involving the torsion springs is hazardous, so you must seek professional help. Search for experienced operators of garage door repairs in Adelaide to find a professional who will come to your home and provide the assistance required.