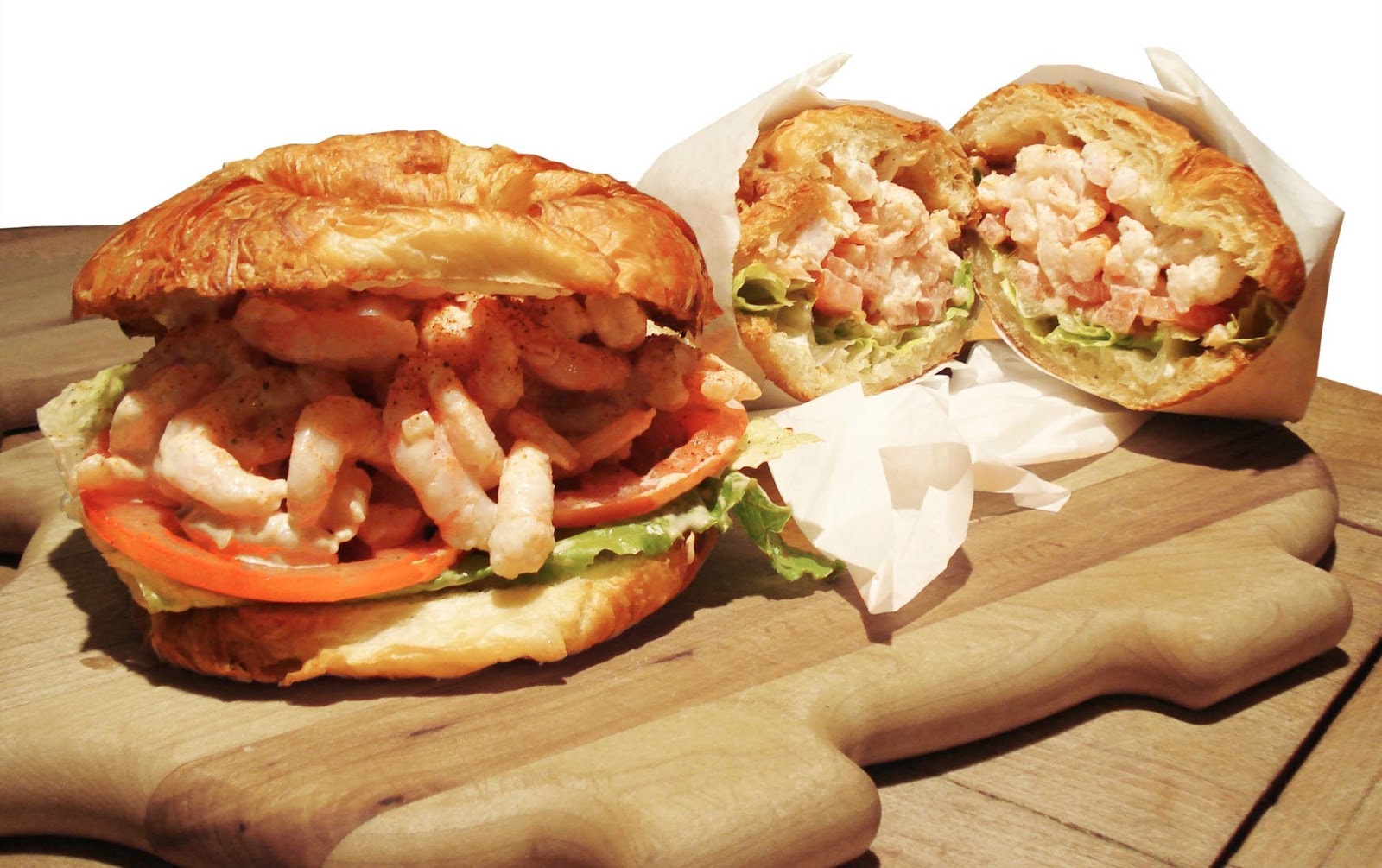 We've all heard of tuna salad or chicken salad, but not many people have tried shrimp salad! Try out this delicious shrimp salad croissant sandwich for a different take on lunch!
This shrimp salad sandwich is made with celery, red onion, tomatoes, olives, mayonnaise, and of course, shrimp! For a bit of extra yummyness, it's piled high onto a sliced croissant. You can add lettuce leaves if you like, or even fresh spinach. For a healthier choice, try substituting the mayonnaise with Greek yogurt. This salad can be made the night before, and assembled easily into a sandwich the next morning for work. Moist and delicious, perfect for summer, we're sure your co-workers are going to be green with envy!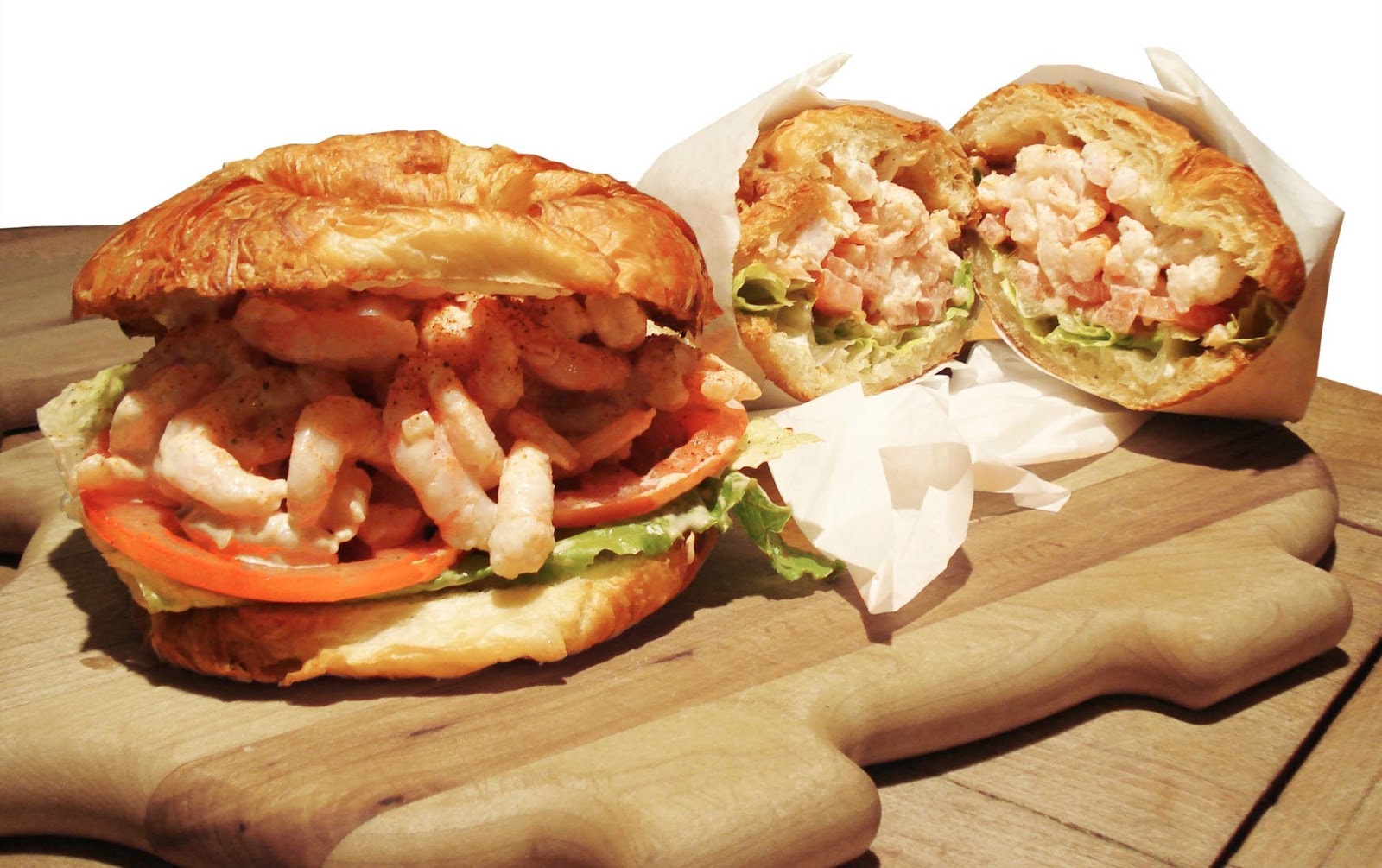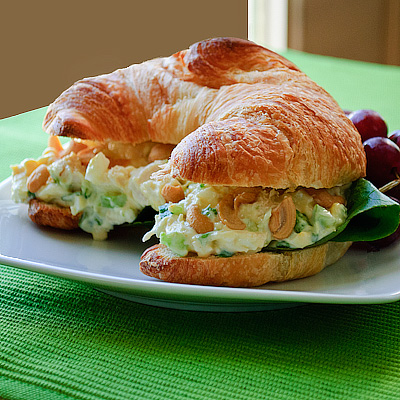 Quick Shrimp Salad Croissant Sandwich
2014-06-11 11:56:58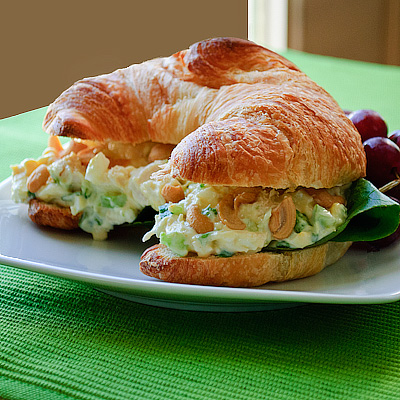 Tasty sandwich that's great for work, and as a quick lunch in the summer. Light and moist, this sandwich is filling, without being too heavy.
Ingredients
1 pound shrimp, cooked and deveined
1/2 cup celery, finely chopped
1/2 cup red onion, finely chopped
3 tbsp mayonnaise
1 tbsp spicy mustard
1 tbsp capers
1 tsp garlic powder
1 tsp dill
4 croissants
slices of tomato for serving
olives for decorating
salt and pepper
Instructions
Place all the chopped ingredients in a bowl and add the mayonnaise, garlic powder, mustard, dill, salt and pepper, and mix until well combined.
Add the capers and the shrimp and mix.
Cut out croissants and fill with shrimp salad. Add lettuce and tomatoes if desired. Decorate with olives.
Better HouseKeeper https://betterhousekeeper.com/
Photos: Escape From Fisherman's Warf, Real Mom Kitchen.