How To Choose A Door – Bespoke Timber French Doors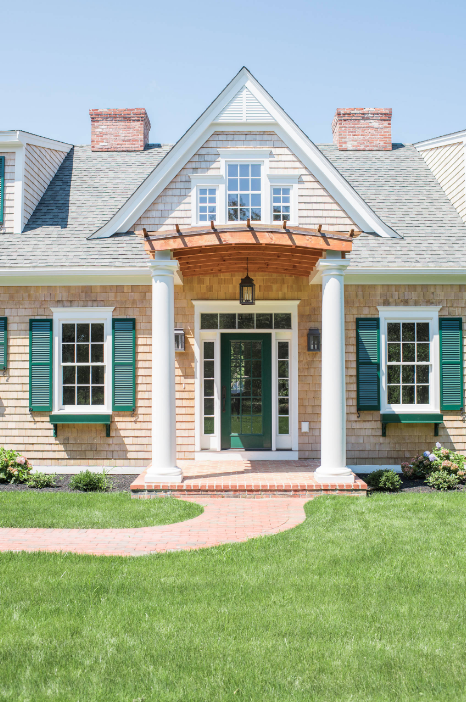 If you find yourself renovating your period home, one thing you don't want to overlook is the front door!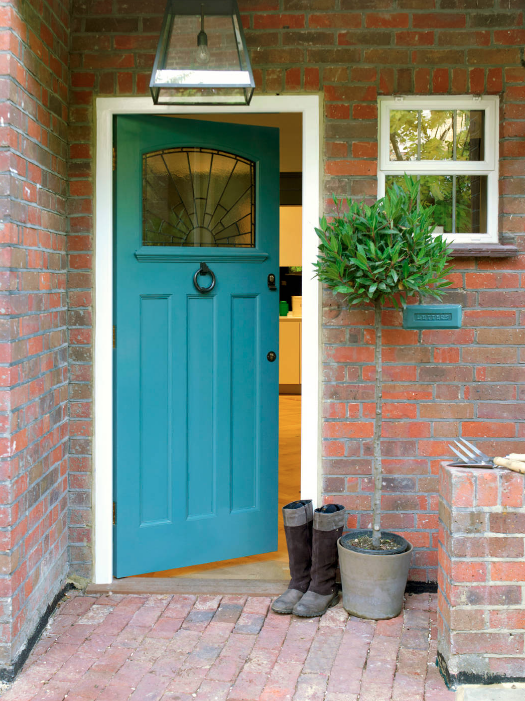 Photo By: Hannah Brown
It's important to have the perfect focal point that will give your home it's defining aesthetic. There is something to be said for the adage 'you never get a second chance to make a first impression' and curb appeal certainly can vouch for that. The exterior appearance of your property gives everyone an indication of what type of person you are, how you live, and what the inside of your home looks like.
The Importance Of A Door
Investing in French doors made to measure for your period home is wise not only because it will add value to your home but a door serves so many practical purposes as well. A heavy-duty door such as solid timber doors will aid with security, assist with noise prevention, provide energy efficiency, privacy for you and your family, and block the elements from the interior. A door needs to have the resilience to withstand daily abuses from every member of the family from the burly to the small. It needs to provide safety in instances of an emergency such as fire or potential break-ins.
The Various Materials Used For Doors
In choosing a door, the material that is used is particularly important as the various species will offer their performance property, density, durability, and color. This is going to determine whether it will be suitable for a specific type of use. There are two main categories that the various tree species are placed in, either softwoods or hardwoods. Most of the different species can be used for either external or internal doors or other types of joinery. Species include:
European Oak
Douglas Fir
Tulip
Sapele
Accoya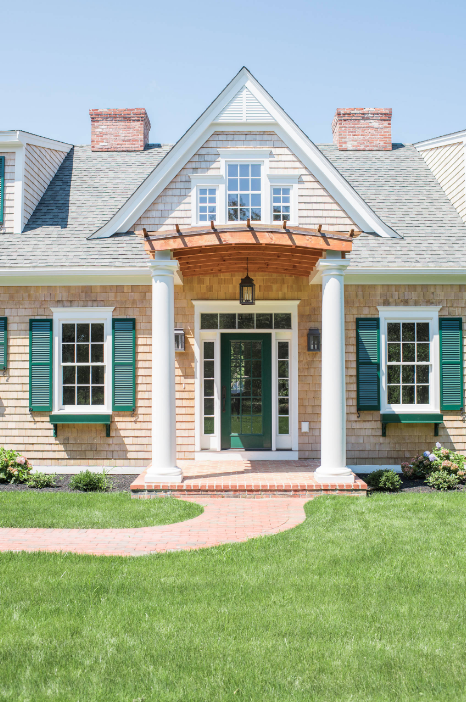 Photo By: L. Thibeault & Assoc. LLC
When choosing a door, you need to decide whether you want to have a door that is solid timber or a hollow core. The solid timber is as the name states constructed of solid pieces of timber. A hollow core door is only going to have a frame that is made from timber while the center is hollowed out and filled with either cardboard or construction paper. There have been improvements in the industry where other variations are being offered including semi-solid and fire-rated types. To replicate the styling of the hard timber doors, veneer and various finishes are added to the hollow cores. Read here on choosing a door for your home.
Hollow-core doors in comparison to the solid timber doors are far lighter and much less expensive. But they offer less security, the least noise filtering, and minimum energy efficiency. They may save money initially, but given their quality, they will need to be replaced much sooner than a solid door ultimately costing more in the long run.
The Different Types of External Doors
The external door plays a vital role in the home. It is the central barrier from the natural elements and the interior of the home as well as any type of criminal activity against you and your loved ones. There are many varieties of external doors that you can choose from. Some come unglazed, or you can get partially glazed, and then there is fully glazed:
Front door
Doors leading to bedrooms or living spaces, typically double doors or external French doors (go to Medium to read why Bespoke hardwood French doors are a good choice. )
Back doors
Garage doors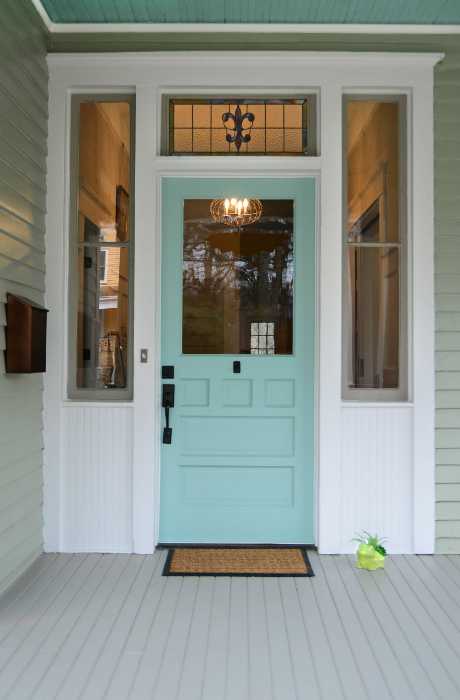 Photo By: L. Thibeault & Assoc. LLC
Choosing An Appropriate Color For Your Period Door
Selecting a distinct color to set your period door out from the rest of your home is the ideal way to personalize your space and enhance the aesthetic. In choosing a period color you have the option of going with bold, high impact or staying in a subtle, understated family. If you prefer to have the door stay true to the Edwardian, Victorian, Georgian appeal, you should stick to those classic shade. But if you want to put a bold contradictory statement on your period home as a unique sort of twist, the color choices are endless.
In a Georgian period home for a classic look on perhaps a townhome, a red or black front door adds an emphasis against the brick. However, a dust blue or gray is going to suit what would be a neutral tone on a standard Georgian home. In the Georgian period, it is said that white and more muted colors were blended with the earth tones or black to create a palette offering subtle color.Victorian homes are generally much simpler than that of the Georgian homes, but they also tend towards the black and the red. Their brick colors are much deeper which lends them to the richer colors.
Edwardian doors were dark when the century turned in shades of black and dark green but faded into lighter shades later even venturing into stained-glass features. As time went, the front door became an important element of the home with many people opting to dress it up with gables, colorful tiles, and verandas.
In whatever way you choose to personalize your front door, the priority is that it should serve as safety and security for your family. Then it just needs to be a good representation of your home and your family.