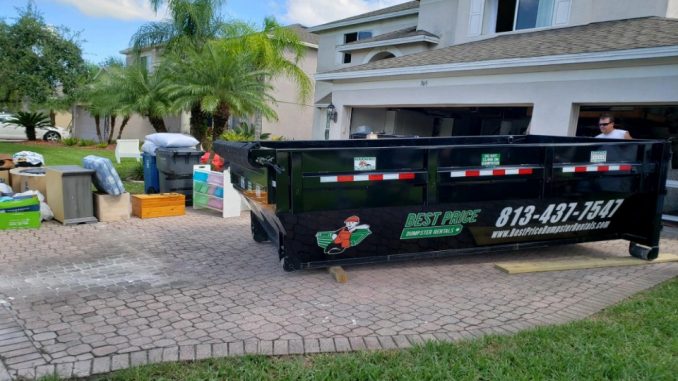 If you're having a clear out, or you're knee-deep in rubble and halfway through a renovation project, chances are you'll need a skip!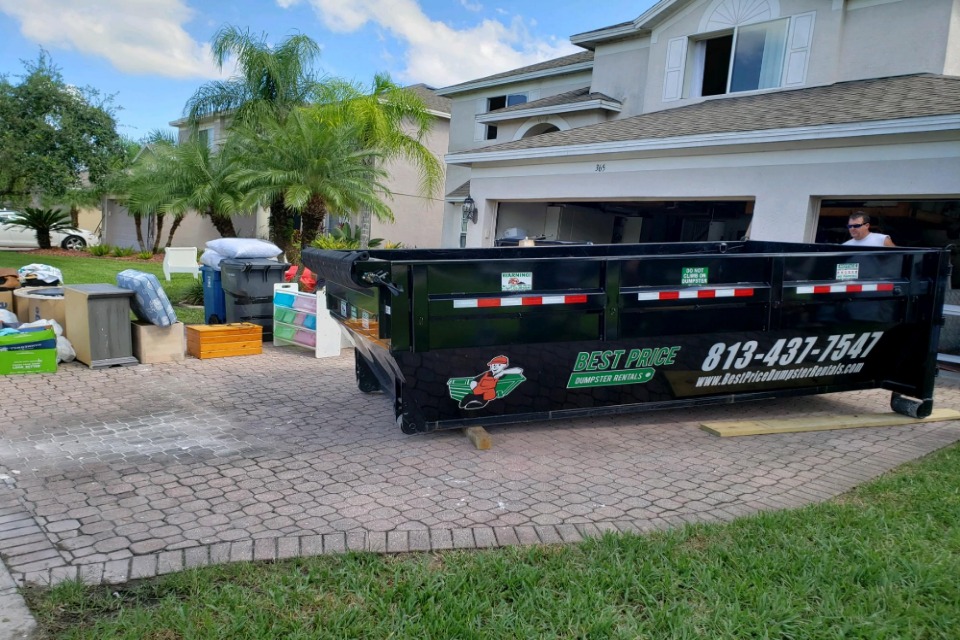 But you can't just throw anything into any old skip! There are a few restrictions you need to be aware of, for the health and safety of the waste management team that will collect your skip, as well as the impact your waste has on the environment. To help you figure out what you can and can't put in a skip, experts Skip Hire UK have created this guide:
Types of Skip
Let's first look at the different sizes of skip available, and what they're best used for:
Mini skip — having a clear-out that your bin can't handle? A mini skip could be what you need. These skips are 0.76 metres in height and 1.52 metres in length, so they're great for smaller projects like a spring clean. They hold around 20-25 black bags worth of waste.
Midi skip — if your clear-out has been long overdue, or you're doing a small-scale renovation, a midi skip is the next tier up. 0.97 metres high and 1.83 metres in length, they're the biggest skip you can get before committing to a full-on builders skip! These skips hold 35-45 black bags of waste, on average.
Builders skip — these are the 'traditional' big skips you've probably seen on people's driveways or outside businesses. At 1.22 metres high and 3.66 metres in length, builders skips can handle medium-to-large scale renovations. Such skips will hold around 65-85 black bags.
Large skip — if you're redoing your entire house, or you've really left the spring cleaning a year or six too long, this may be the ideal skip for you. Holding a whopping potential 100-160 black bags in its 1.6-metre-high and 4.2 metre-long container, these skips are great for large-scale waste projects.
Can I Put …… in a Skip?
Can I put glass in a skip? What about broken glass? Or a fridge? There's plenty of things you can put in a skip, but there are a few items you need to be aware of that can't go in a skip. A common example of an item that can't go in a skip is a fridge. Fridges usually contain a number of harmful substances which need specialist management. Generally speaking, most of the items that are prohibited from being disposed of in a skip are harmful or hazardous in some way and require specialist disposal.
Items such as: toxic material, plasterboard, oil, tyres, paint cans, TVs, laptops and monitors, oil, liquids, Asbestos, solvents, medical waste, and fluorescent tubes all need specific disposal arrangements and cannot be put in a skip due to them being potential health hazards. Furthermore, gas cylinders, batteries, and petrol or diesel cans can't go in a skip either, as they are fire hazards. It's worth noting too that food waste also can't go in a skip.
Correct Disposal of Waste Electrical and Electronic Equipment (WEEE)
In this day and age, electronics are all over our homes. So, when it comes to a clear-out or renovation, the chances are that you'll come across an old laptop or mobile phone from yesteryear!
The following items are considered WEEE; they can be recycled, but at the moment, it isn't offered as part of the standard household recycling scheme. As such, they require a specliaised service:
TVs and monitors
Laptops and PCs
MP3 players
Mobile phones
Tablets and iPads
Plugs and wires
Don't chuck these items in a skip! There's no need for them to head for a landfill.
What Items are Safe to put in a Skip?
Let's conclude with a look at what you can safely put in a skip. Well, general waste is absolutely fine, such as wood, old furniture, bags of rubbish, rubble, or ceramics. Metal, plastic, and non-electrical fittings are also fine to be popped into the skip. But if you're ever unsure, give your local skip hire company a quick call; they will be more than happy to advise.