Add to the Holiday Spirit with These 7 Festive Decoration Ideas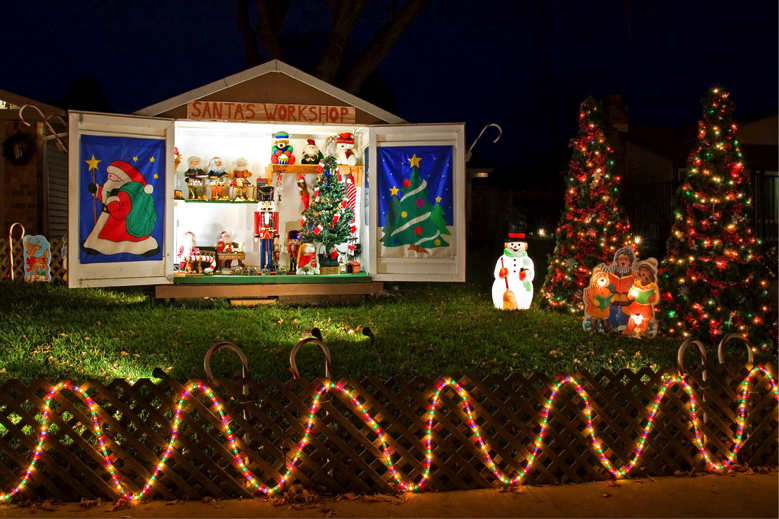 This holiday season, it's time to kick your decoration game up a notch. While the classic lights and tinsel are a trusty go-to, if you really want to wow, you've got to innovate!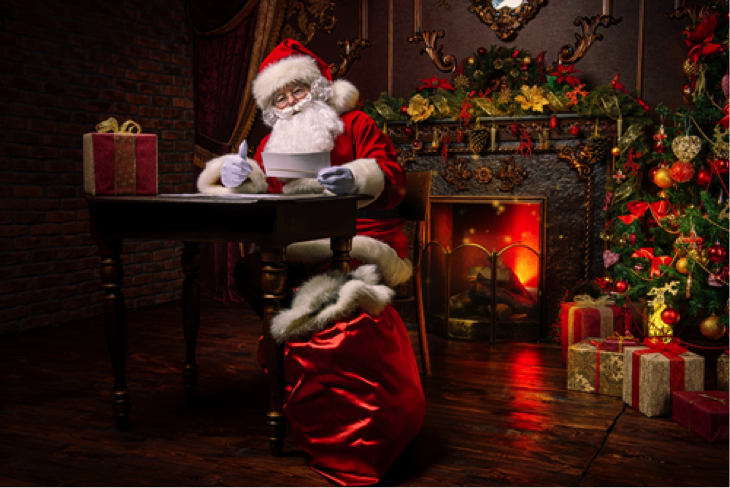 The next time you find yourself in the Christmas aisle of your favorite retailer, or spending long hours at work scrolling through websites trying to find the perfect decorations to light up your holiday season, consider these 7 decoration ideas. They'll be sure to bring merriment, joyfulness, and Christmas cheer to all who have the fortune of gazing upon them.
Giant Inflatable Snowman
Nothing says Holiday Cheer like an enormous inflatable snowman. You know the ones. The ones that take up half the yard and light up proudly in the night for all to see. People will come from miles around to have the privilege of looking at your massive snowman. These make even better decorations in places like Southern California and Hawaii where there is no snow during the holiday season. That's because you won't be able to make an actual snowman out of snow, so having a huge inflatable one is the next best thing!
Music Lights
Sure, Christmas lights are cool. But everyone and their mother has a set of white twinklers or multi-colored orbs. Let's face it: it's a little passé. This year, invest in some lights that are sure to razzle and dazzle by syncing up with music that you play. Think of it as a light show for your neighborhood. Bump and blast some yuletide bops and set music lights to match the rhythm for maximum effect. Your neighbors will look on with a mix of admiration and envy as your lights dance to the tune of Deck the Halls.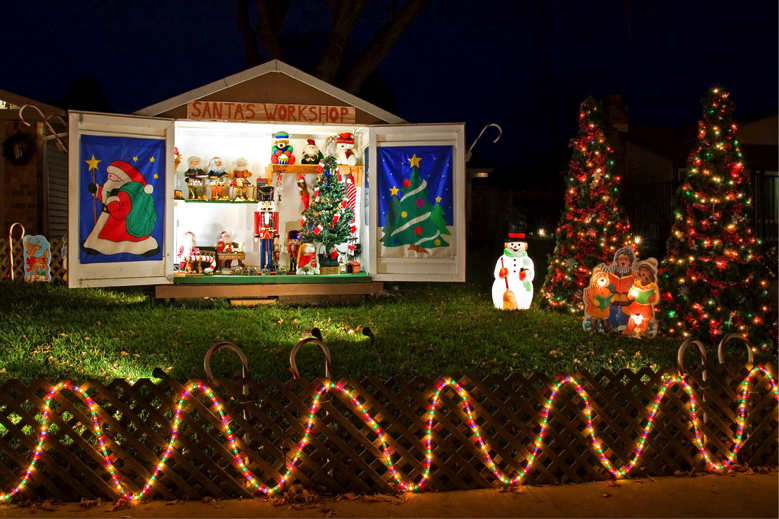 All-in Christmas Clothing
Sure, sure, we've heard of Christmas sweaters. That's just a holiday staple. But if you really want to boost your festivities to North Pole status, it's time to bust out the all-in Christmas apparel. What does that mean? We mean a Christmas suit that is proudly emblazoned with the symbols of the season, tree costumes that jingle as you jaunt about, and reindeer antlers that can be worn as a quirky but merry accessory. Don't settle for fair isle sweaters and red socks this year – go all in.
Chimney Santa
You know him, you love him, the Jolly Old Saint Nick himself: Santa Clause. This year, pay Kris Kringle some respect by getting an inflatable chimney decoration of him. Children will guffaw gaily when they see poor old Father Christmas's little legs sticking out of the chimney, stuck en route to deliver a sack full of Christmas cheer. This pairs well with the aforementioned inflatable snowman, and ties together your theme of inflatable Christmas decorations.
Fake Snow
For those of you who live in snowy places, this one might not really be necessary. However, if you live in a place where it doesn't snow, one way to ramp up the Holiday happiness is to supply your own front yard with fake snow! By blanketing your lawn in the stuff, you'll create a merry and bright winter wonderland for all to enjoy. Christmas decorations look alright without snow, but hey, people don't say "I'm dreaming of a white Christmas" for nothing! Let is snow, let it snow, let it snow!