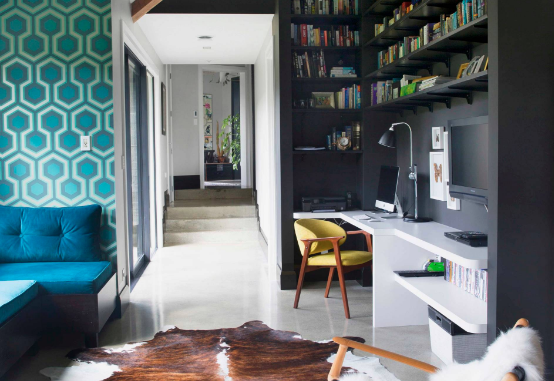 Thinking about a new floor installation in your office? Here are some things you need to consider first!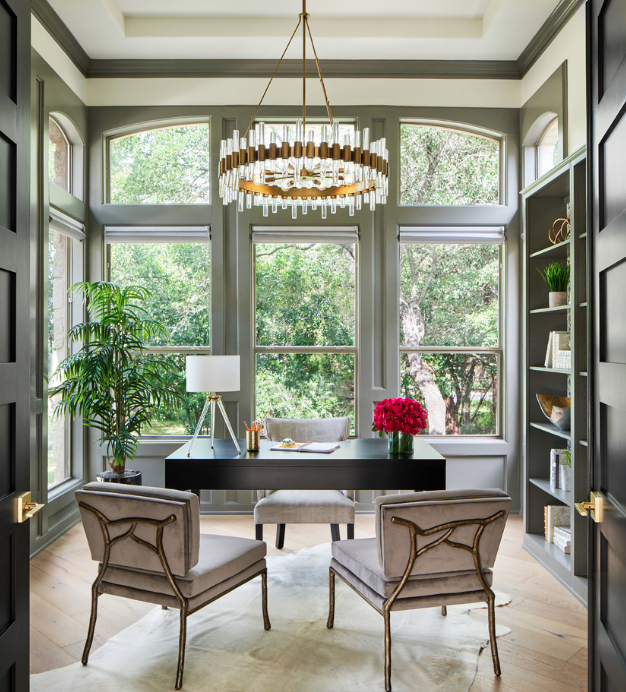 Photo By: Haven Design and Construction
Are you considering to remodel your Office area? If so, then you have many flooring options you can choose from offered to you by atlantaconcreteartisans.com. Some excellent choices are concrete coatings or polished concrete that will suit the overall design of your office. There are several reasons why these reliable and versatile concrete flooring options are excellent choices for your office remodelling.
Polished Concrete or Concrete Coatings Are known for providing the following purposes:
Easy to Maintain
Polished concrete flooring is one of the most preferred options because it is low maintenance. Tile or grout and carpet-cleaning are no longer necessary, which means you don't need to spend on costly cleaning expenses. The polished concrete flooring system is easy to clean; you need to mop the area or wipe it with a wet or dry cloth.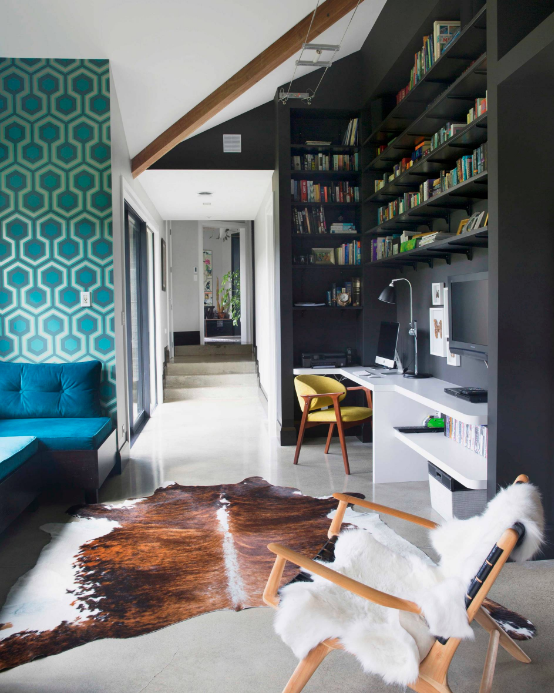 Photo By: Wall St Designs
Durability
Polished or concrete flooring is known for its durability. It can last for more than 20 years compared to a typical flooring system like carpet, which can only last for 7-8 years. Carpet flooring takes time to clean and repair while polished floors would only take a day to repair. This type of flooring would work well, especially in an office-based setting, because repairs regular cleaning schedules would not be a hassle to employees.
Affordable.
Polished concrete very cost-efficient flooring option for offices because it is long-lasting and only requires minimal up keeping.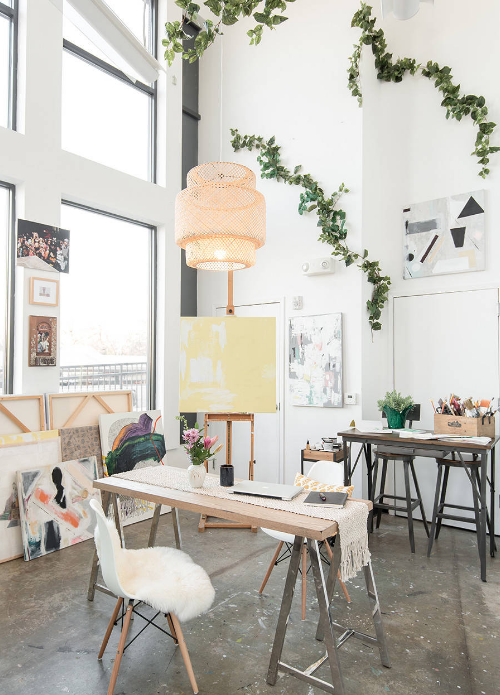 Photo By: Splendor Styling
Easily Remodelled
If several years have passed and you want to recreate or remodel the flooring aesthetic of your office, you can easily do that. Polished concrete flooring can easily be refurnished, stained, or coated onto your existing flooring. Other types of flooring options are quite costly and difficult to maintain and remodel.
Mechanically polished floorings are an excellent option for office-based establishments because it is durable, cost-effective, and provides pleasing finishes. Concrete coatings would also be a great choice. Some of the top-quality and most recommended concrete coatings & overlays options for your office remodelling include:
Stained Concrete – concretes that are still in good condition and need an updated look, then you can opt for concrete staining. This option is a great solution to achieve a fresher look. Concrete staining can also be used as an additional enhancement to other types of coatings and overlays.
Epoxy Flooring – is a mixture of resin and hardener; this type of coating is a highly recommended material for hard-working surfaces.
Polyurea Polyaspartic Coating – is a coating that is quick to dry but provides a super durable solution for projects that need to be done urgently. This type of coating is ideal for commercial flooring and industrial surfaces.
In the past years, if a concrete surface is weak and easily damaged, the only option is to rip the surface off and replace it with a new one. But since modern concrete technology and innovation arises, owners now have the option to remodel and old and worn out surface flooring and beautifully transform it into a type of flooring that is pleasing and durable. For any office remodelling project, it is also important to choose a professional contractor that has years of experience to ensure quality outcomes.