Quick Snack Treats To Take Along On A Picnic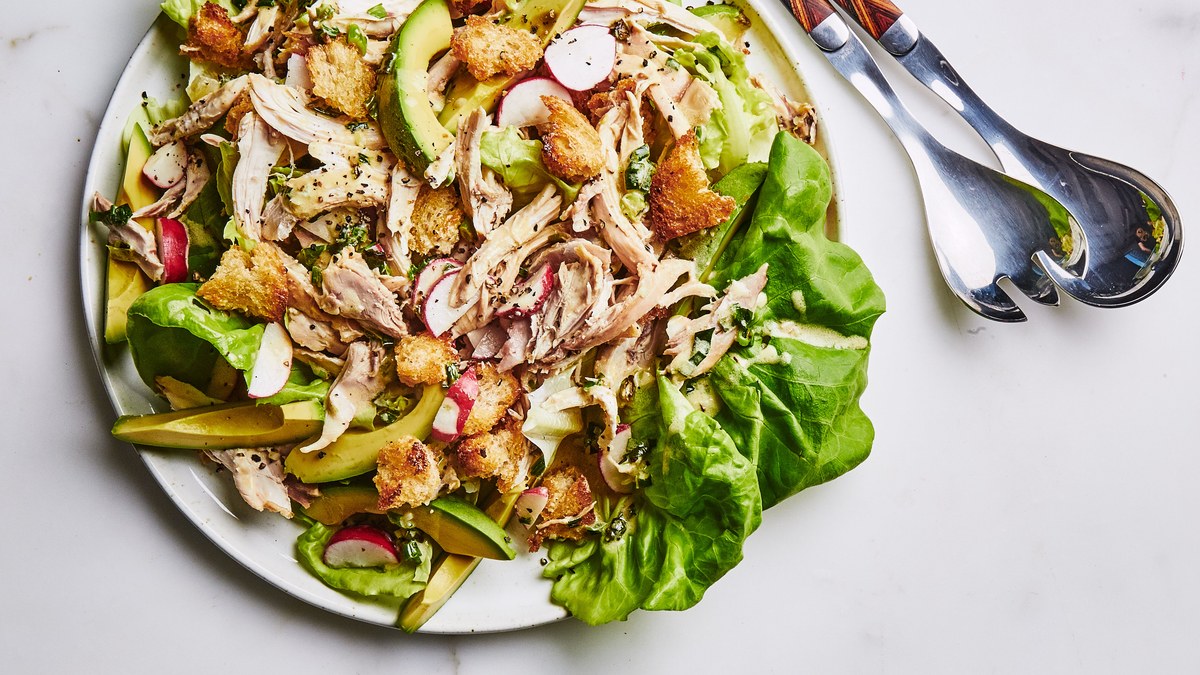 Try these yummy and super fast treats that you can bring with you on your next picnic!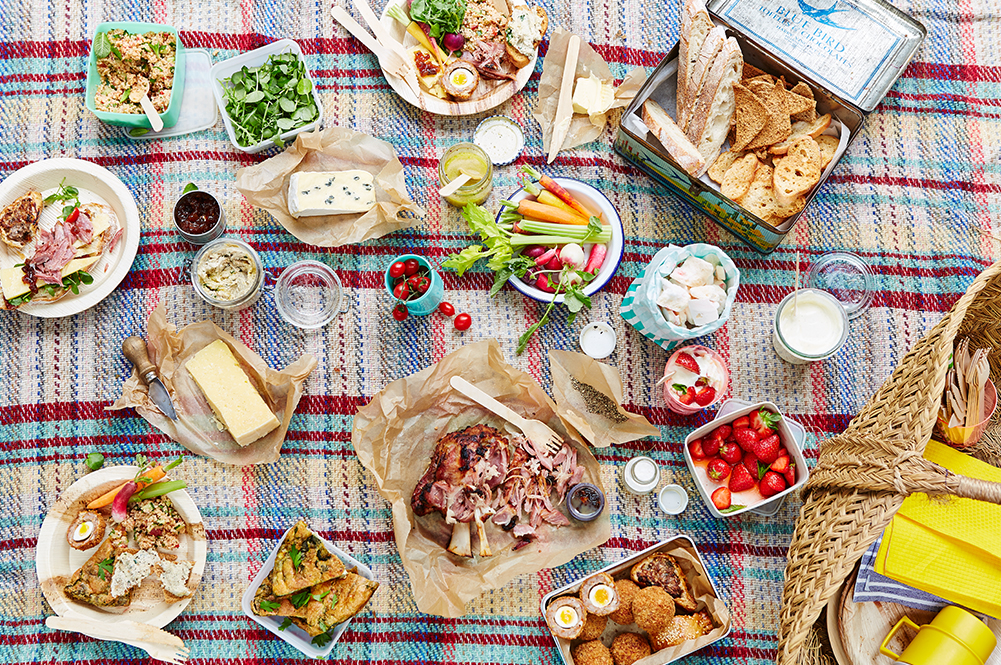 Photo via: Jamie Oliver
Lovely weather urges everyone to indulge in fun activities outdoors, turn off the television and head towards your nearest parks or beach with filled-up picnic baskets having healthy picnic food items. Beaches are perfect for picnics in summers and the charm of parks for picnic remains the same throughout the year. Following are some quick snack treat ideas to take along for a picnic:
Peanut Butter with Yogurt
For an easy-protein enriched dip, you can mix a cup of plain Greek yogurt with zero-fat peanut butter and a little cinnamon along with a drizzle of honey. This quick and easy treat can be made in five minutes and served with banana chunks and apple slices.
Energy Bite
No-bake energy bite is the perfect picnic snack if you plan to hike through some trails or play some games. The ingredients included in these energy bites are extremely adaptable and they can be taken with other alternatives as well, such as assorted nuts or dried fruits.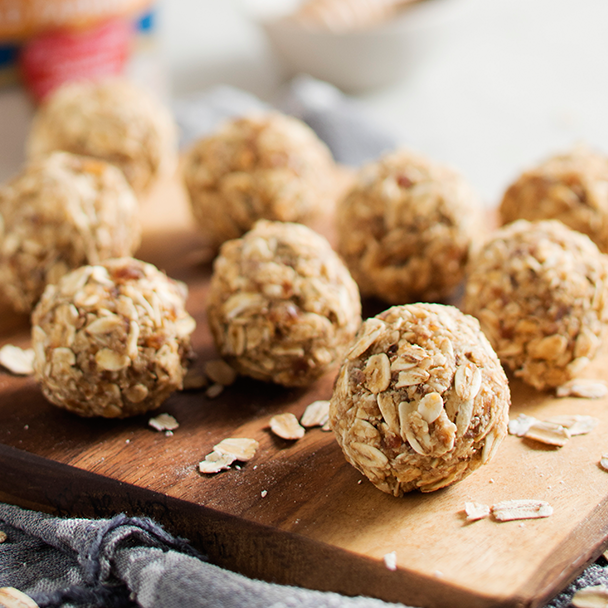 Photo Via: Quaker Oats
Greek Yogurt Coleslaw
Typically, the traditional coleslaw is soaked with carrots and cabbages with mayo, but the Greek yogurt coleslaw is different as it uses protein-packed Greek yogurt for a slight change.
Edamole
Edamole is rich in flavor and protein with the swap of edamame and avocado. It is easy and quick to make and can be served with raw vegetables as per the choice as well as warm pita bread slices.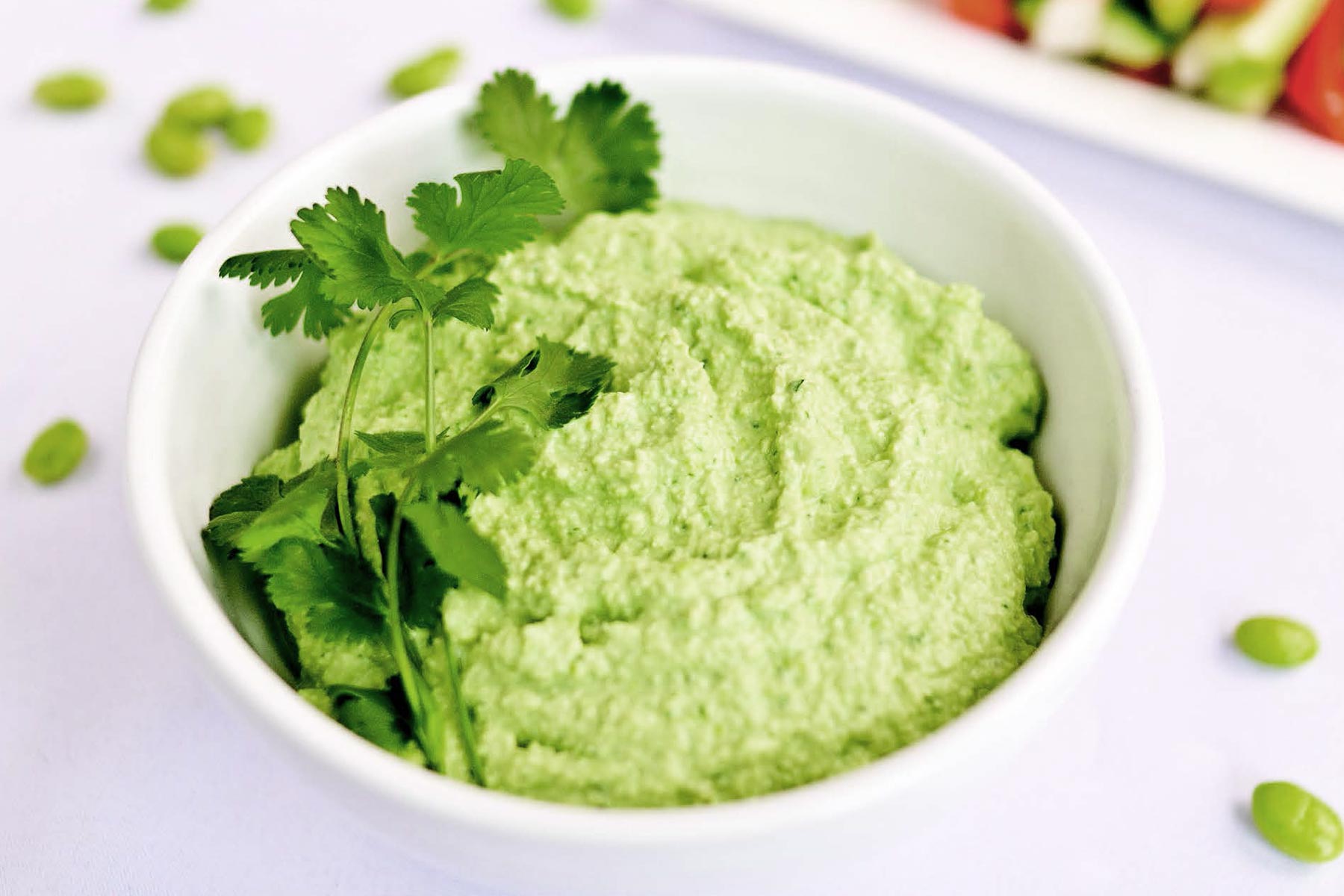 Photo via: 28 Days at Heart Blog
Asian Quinoa Salad
Salad is not limited to those green leaves only; instead the diversity of salad can be explored with the Asian quinoa salad as it is packed with nutrients and proteins. The plus side is that it is quick and easy to prepare.
Chicken Salad
The advantages of nutritious packed apples, lean chicken and celery are mostly surpassed when it is drenched with mayo just as any other typical chicken recipe. We need to lighten up the chicken salad with mayonnaise; it can be sprung on a sandwich roll, paired with shredded crackers, sliced veggies or with a lettuce wrap.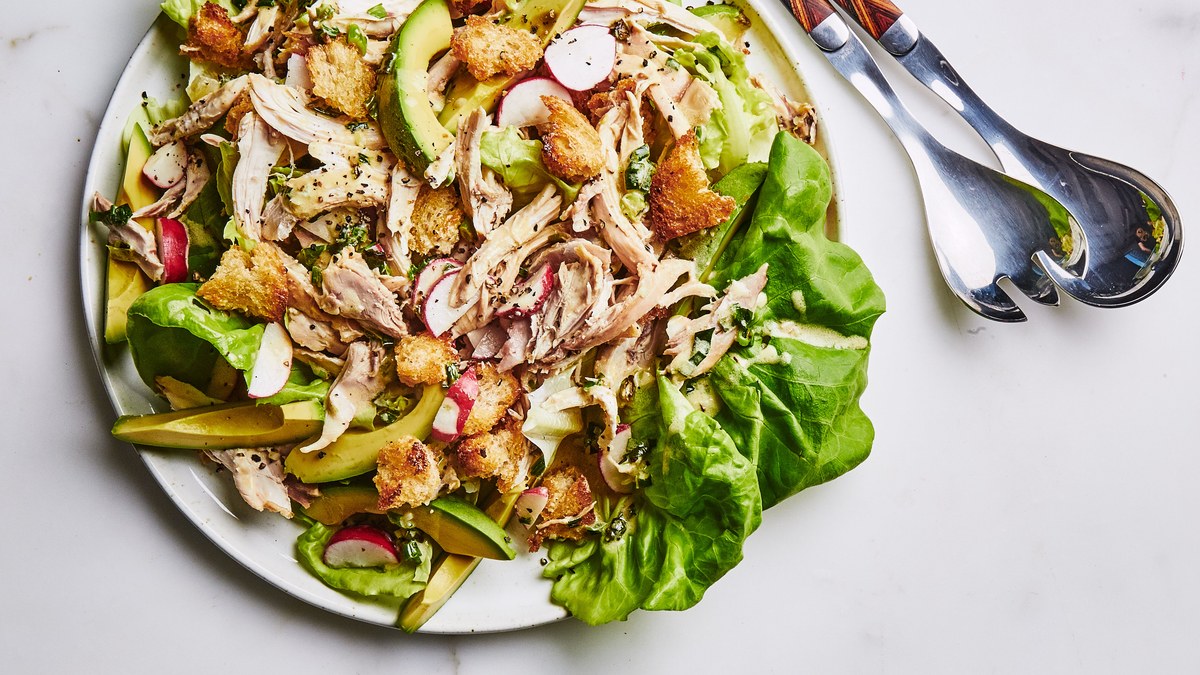 Photo via: Bonapetit Blog
Fruit Salad
Any picnic is incomplete without a fruit salad; if you are bored with eating fruit salad in your daily routine then you can change it for the picnic by swapping the lettuce greens with natural sweet fruits. You can eat it plain or pair it with the Greek yogurt.
Chicken Wraps
To complete your picnic food stuff you have to chicken up your menu. Chicken wraps with lettuce have low carbs but aren't short in flavor at all. On your way to picnic, keep the ingredients separately such as the chicken and leaves to avoid any kind of drab, as it might make the lettuce wrap soggy.
At the time when you are going to eat, put the chicken in the lettuce and enjoy your chicken wraps. If you are not a chicken lover then you can easily swap the chicken with various vegetables and enjoy the veggie wraps.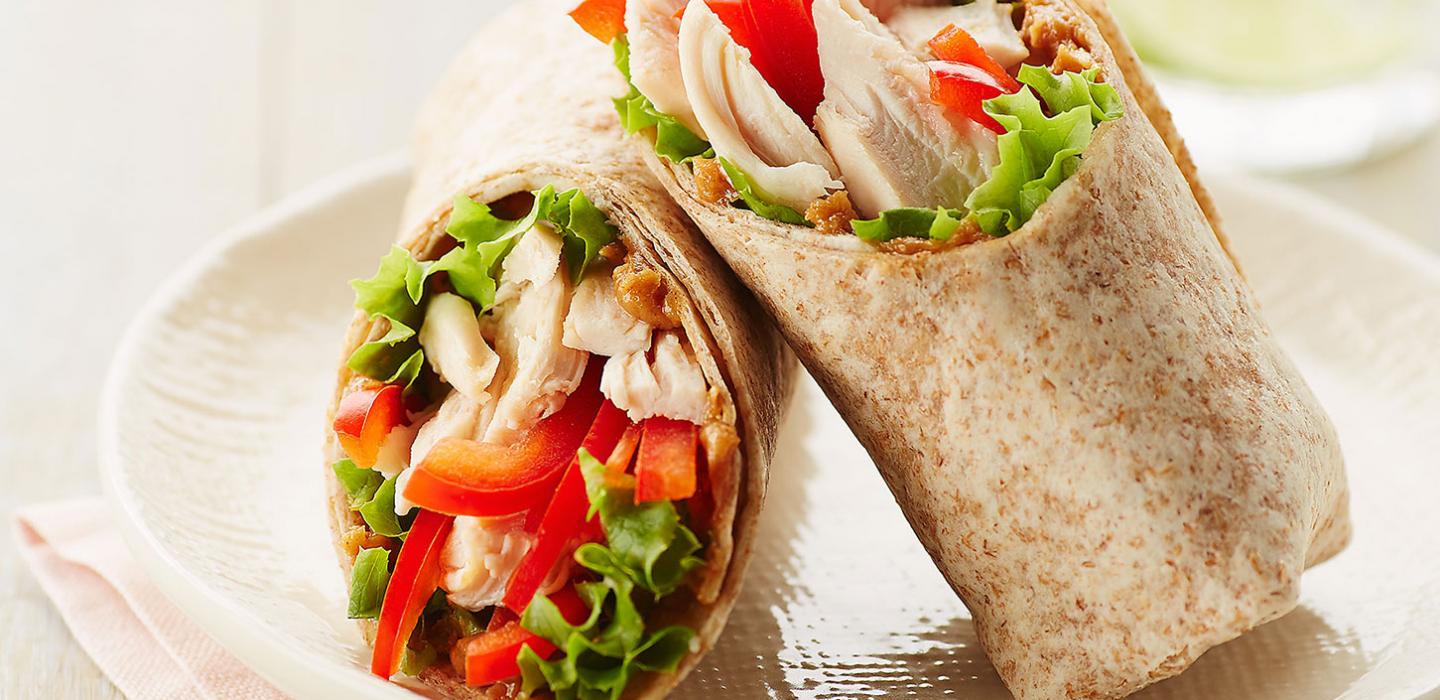 Photo via: Chicken.ca
The Ultimate Picnic Sandwich
When the fruit salad, chicken wraps and energy bites aren't enough for your stomach to warm up then the ultimate three meat picnic sandwich is the reinforcement you need. It's not called "the ultimate" for nothing; it has all the things that you are going to love in a sandwich such as roast beef, ham, turkey, cheddar, pickles, sauces and cheese.
Easy Caprese Sandwich
When it comes to sandwiches, their variety can't be beaten. For the Caprese sandwich pesto, fresh tomatoes, basil and mozzarella is layered on a ciabatta roll to enjoy the ultimate picnic food. A big glass of quintessential lemonade and pasta salad can also be enjoyed with the easy Caprese sandwich.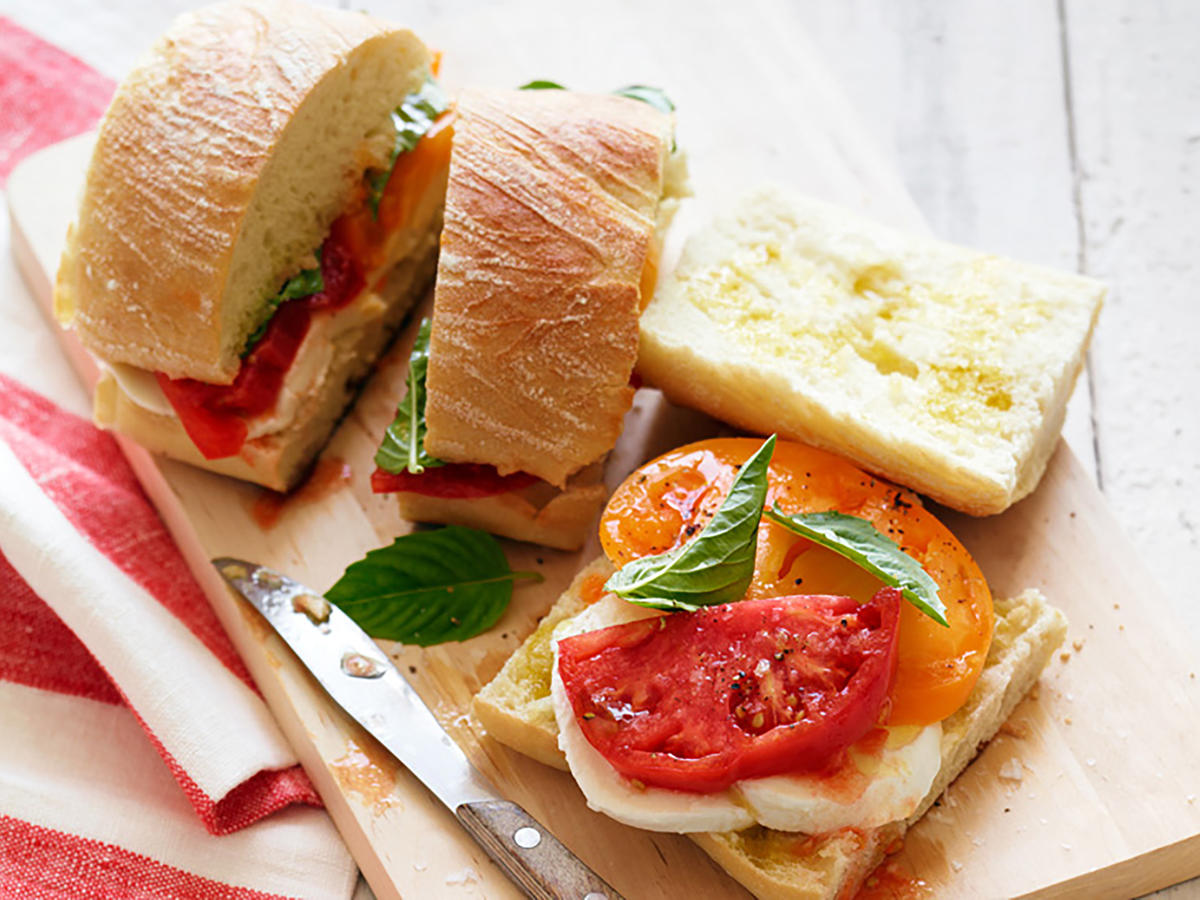 Photo via: Tasty Kitchen Blog
Pinwheels
Pinwheels are literally the perfect fit for the food you want on-the-go. It is highly adaptable and convenient as it can be made according to personal preferences. All you have to do is top up the tortilla, layer it with your favorite sauce, dress it with vegies and roll them up tightly and cut them in to the size of a bite. You can enjoy the combo of pinwheel with Burger King large fries as an extra treat to yourself as fries can never fill your tummy.
Cranberry Maple Orange Yogurt
Don't be afraid of taking dessert to your picnic and worry about the melting chocolate as no picnic is complete without dessert. So why not treat yourself with a quick and easy one? The flavor of orange, maple and cranberry are nothing short of delectable and refreshing on a warm day. You can easily portion the maple cranberry orange yogurt in the Mason jar. The yogurt toppings and mixings can be swapped as per taste including seeds, different fruits and nuts.
You can use these various ideas to make your picnic awesome. Picnic trips bring excitement for everyone and are meant to be enjoyed to the fullest instead of getting tired before reaching at the picnic place because of food preparations. Quick snack treats are all you need for a picnic.