Using Decorative Concrete to Increase Appeal of Interior Floors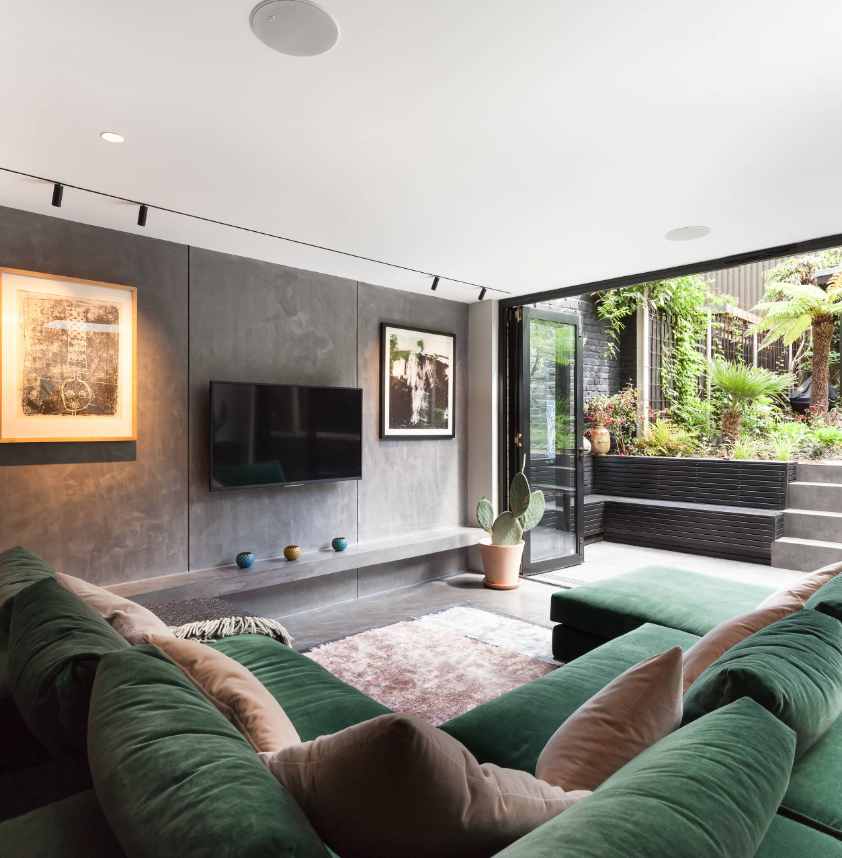 Update your home with decorative concrete – indoors! Here are some amazing ideas for inspiration!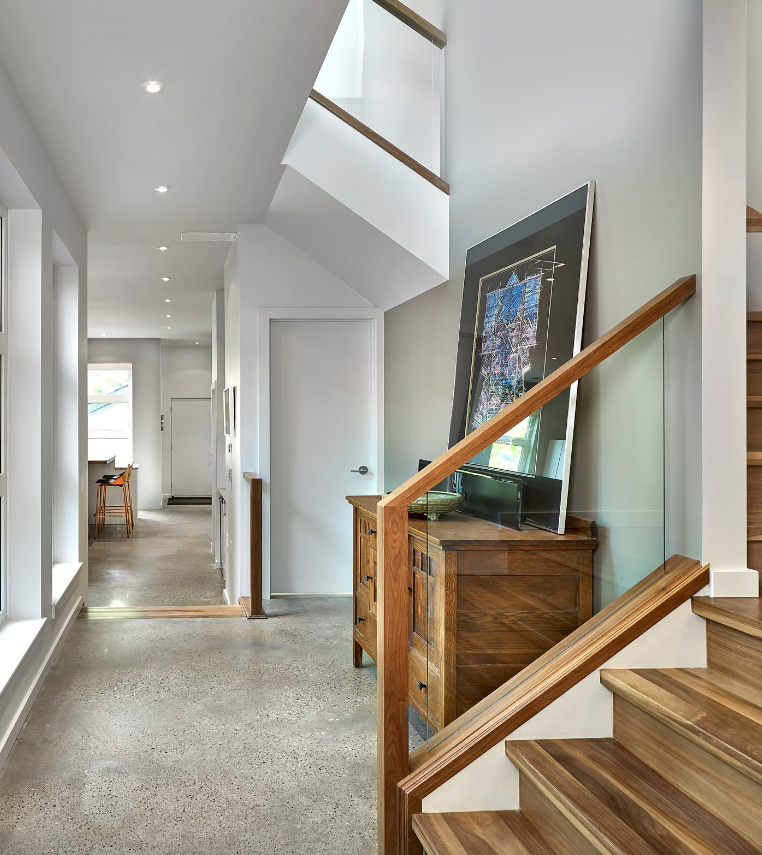 Photo: Effect Home Builders Ltd.
Cold gray concrete floors are the culprit to blame for rooms in homes and establishments that look drab and lifeless. Along with the ceiling and the walls, the floors cover most of the room's area so there's no need to wonder why. Before you start impulsively redecorating and putting up framed paintings to breathe life into a room, try these decorative concrete flooring options first.
Metallic Epoxy Coating
Turn your floor's imperfections into ornate details with this kind of flooring option.The charming effect of metallic epoxy coating adds a whimsical accent to any room. Like thumbprints, each effect is unique from the other. This decorative concrete method is made to suit those with exquisite taste who aren't afraid of dramatic accents. Bold yet far from overdone, there's nothing quite like it.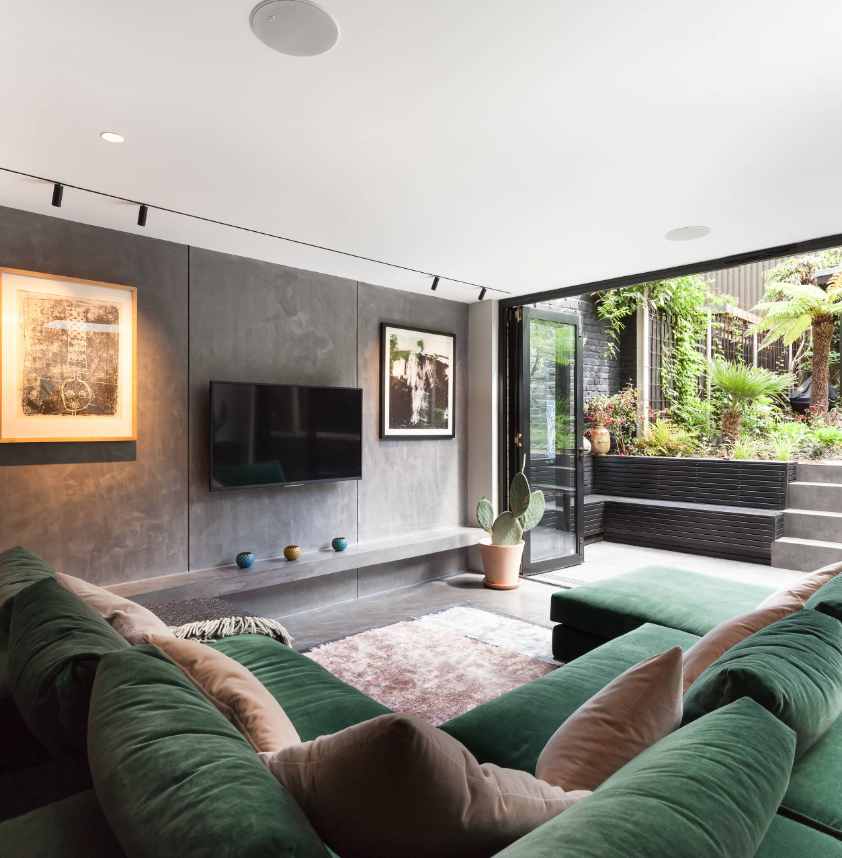 Photo: Maxwell & Company Architects
Acid Stained Concrete
For floorings that complement just about any interior, the choice would be acid stained concrete. It's subtle earth tones and refined detail goes with practically any taste. Acid stained floors are recommended for those who want to play it safe without compromising style and sophistication. It can surely change any area from uninviting to stunning.
Marble Effect Polished Concrete
We don't need to mention how striking a polished marble floor is, but we will. It exudes extravagance and luxury like none other. Marble floors are one of those things that you can tell are expensive just by the look of it. Fortunately, you can achieve a completely similar look by having your concrete floors polished to perfection.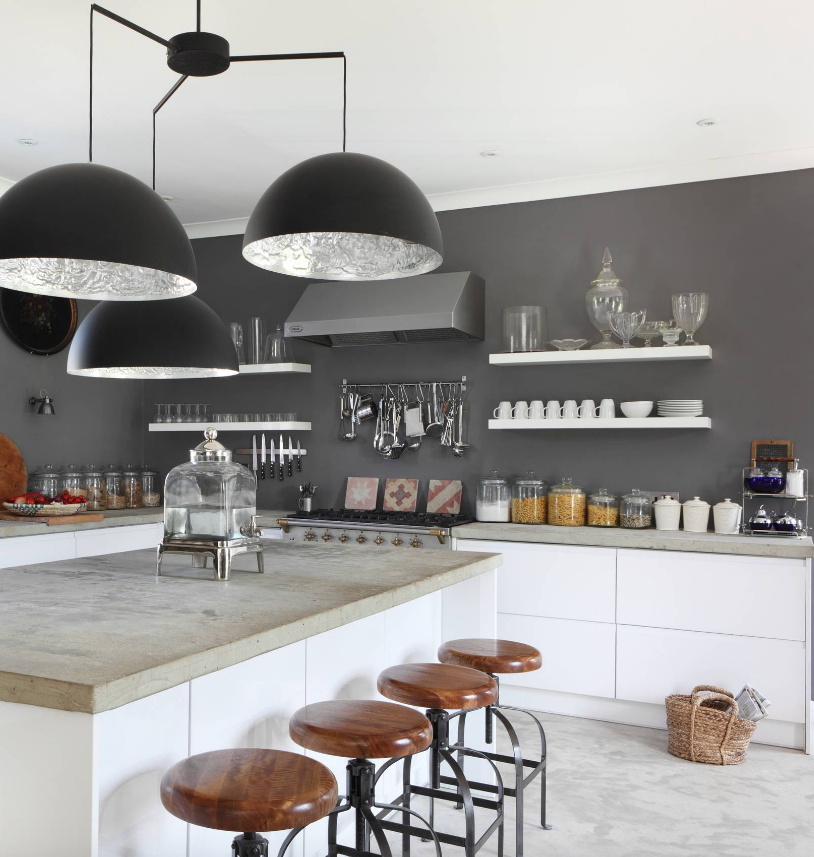 Photo: VSP Interiors
Stamped Concrete Flooring
This one is an unexpected choice because it's usually installed in outdoor spaces like driveways, pool decks, walkways, and patios. However, the application isn't and shouldn't be limited to just these areas. Imagine walking on the rich darkness of slate in your modern kitchen. For subtle yet dazzling look, stamped concrete flooring is the way to go.
Any of these decorative concrete floorings will give shabby floors a sweep of lavishness that will leave your mouth gaping in awe. Don't just take our word for it. Call a credible decorative concrete contractor and experience it for yourself.