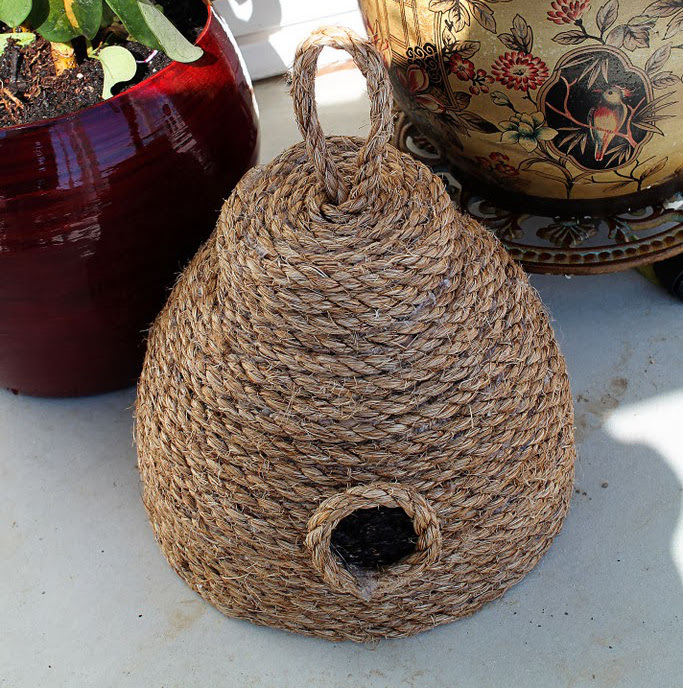 Summer is on it's way, and we all know that it's time to get our porches ready for these warm days. This cute rope beehive is just the thing to add a touch of vintage style to your porch! You can make it for under $10, so check out the tutorial and make one today!
Article By: Mirna Cacic
This adorable vintage-style beehive fits in perfectly on any porch during these warm spring days. With summer fast approaching, it's time we get our porches in tip-top shape for porch season! This beehive would look great on a small side table next to your porch swing or patio furniture! It's so easy and cheap to make and it costs less than $10 to put together! Everyone will think you purchased it at a vintage shop, since it looks so realistic! Make a couple of these to arrange in groups, maybe one large beehive with one or two smaller ones next to it. If the color isn't suited to your tastes, break out the acrylic paint and paint it a fun color to match your decor!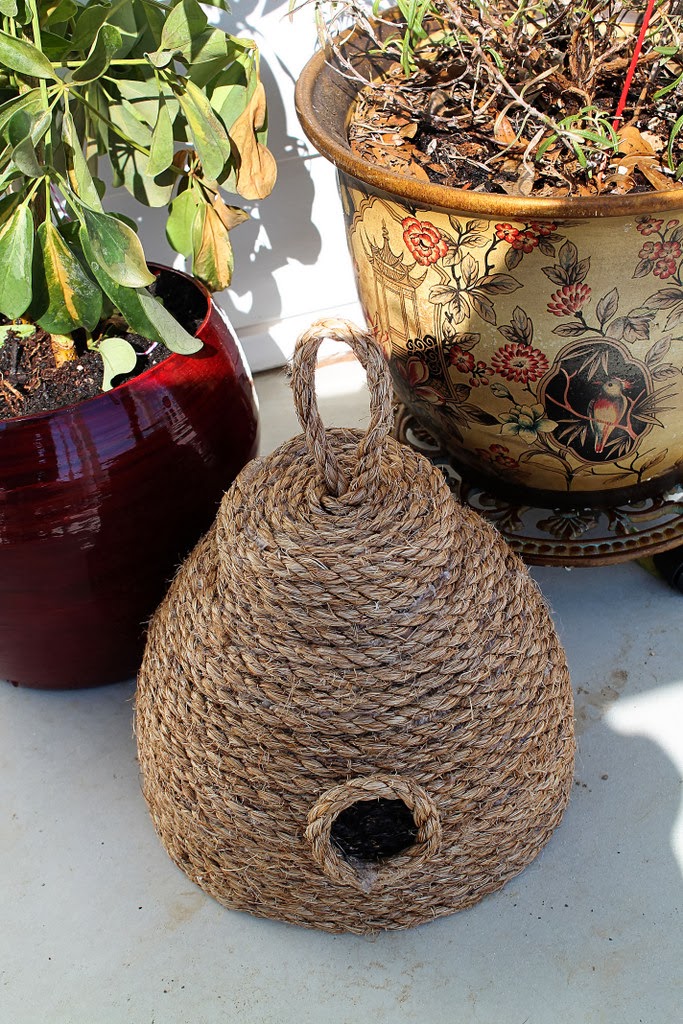 Supplies:
1) Metal bowl
2) Hot glue gun and glue sticks
3) Rope
4) Permanent marker
5) Scissors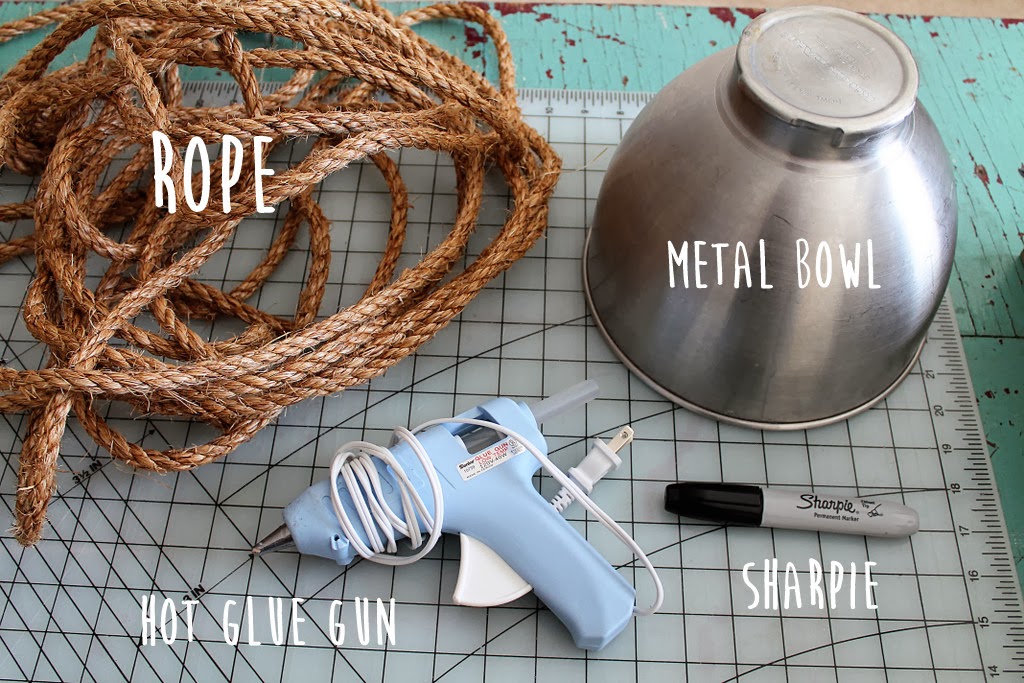 Step #1:
Begin making your beehive by wrapping the rope around the rim of the bowl. Add a few drops of glue as you go along to hold the rope in place. Remember, you're only gluing the rope pieces together, not actually gluing the rope to the bowl!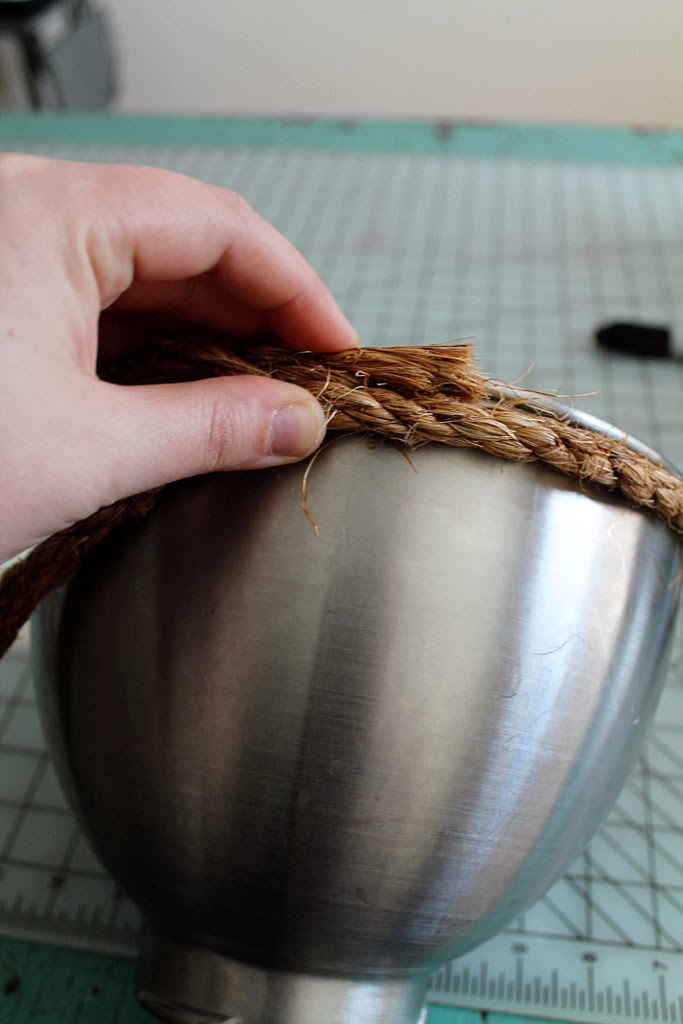 Step #2:
Keep wrapping and gluing the rope until you have covered the entire bowl.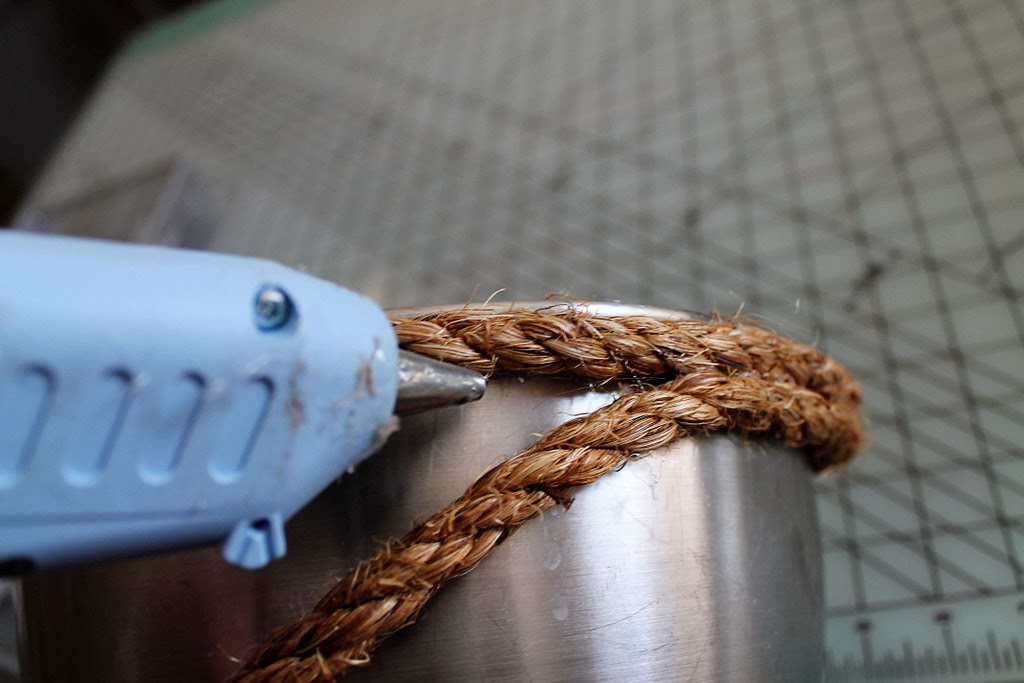 Step #3:
To finish off the beehive, leave about an inch of rope at the end and form it into a loop at the top, then feed it through the bottom before eventually cutting it.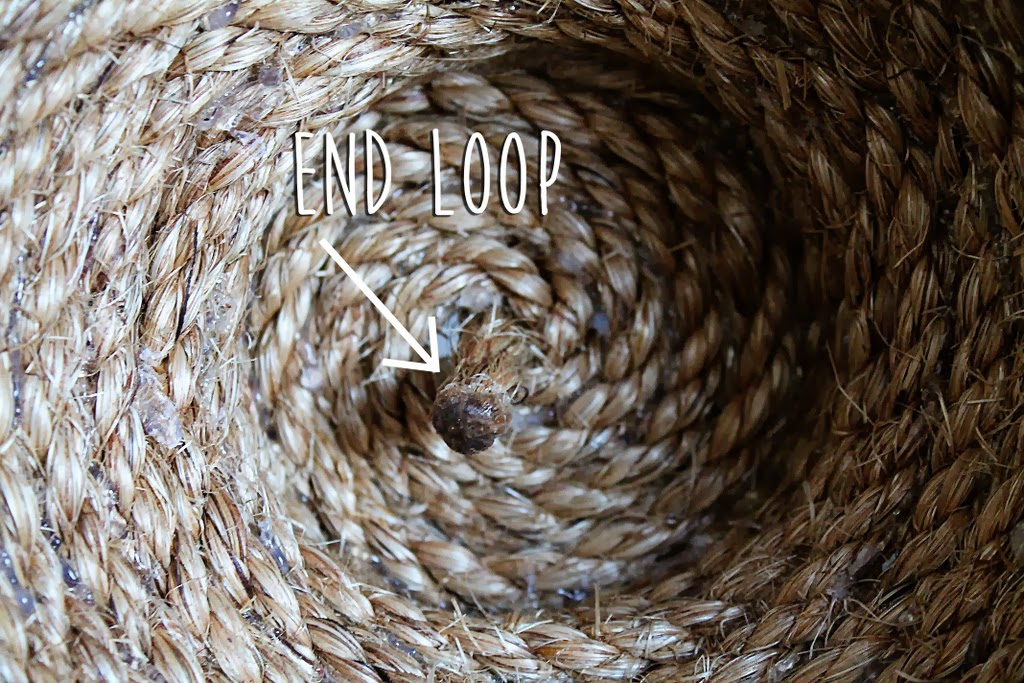 Step #4:
To take the beehive off the metal bowl, you want to place it inside the freezer for about 20 minutes. Then you can gently take it off the bowl by wiggling it side to side until it slides off completely. Leave the beehive to come to room temperature, then cut a piece of rope for the entrance to your beehive.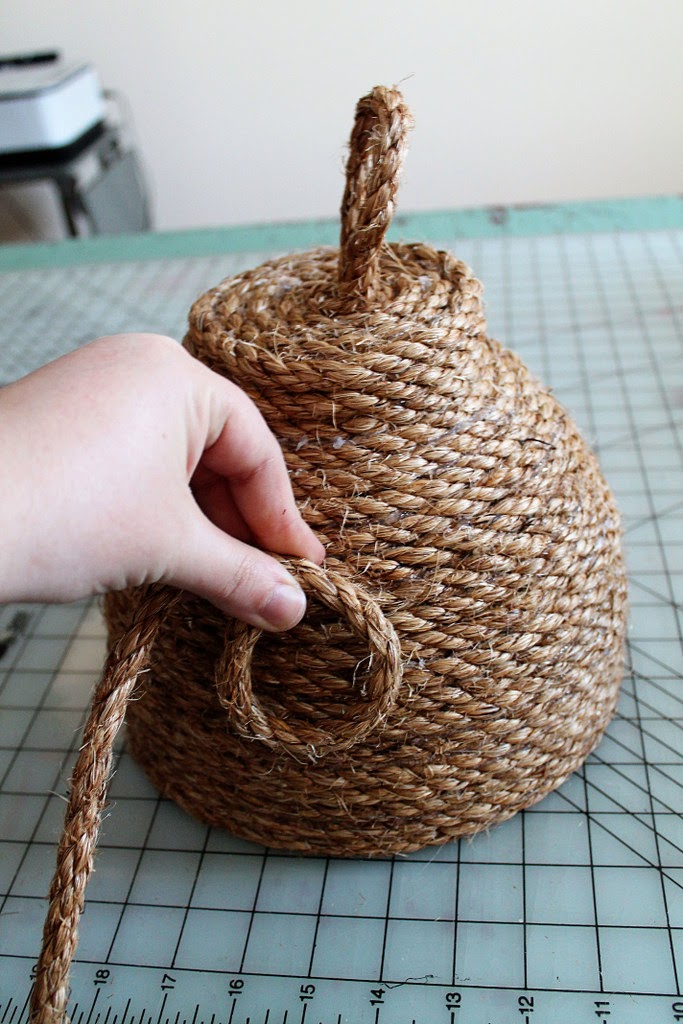 Step #5:
Glue the rope in a circle and color in the entrance with the permanent marker. You don't want wasps to take up residence by actually cutting a hole in your beehive!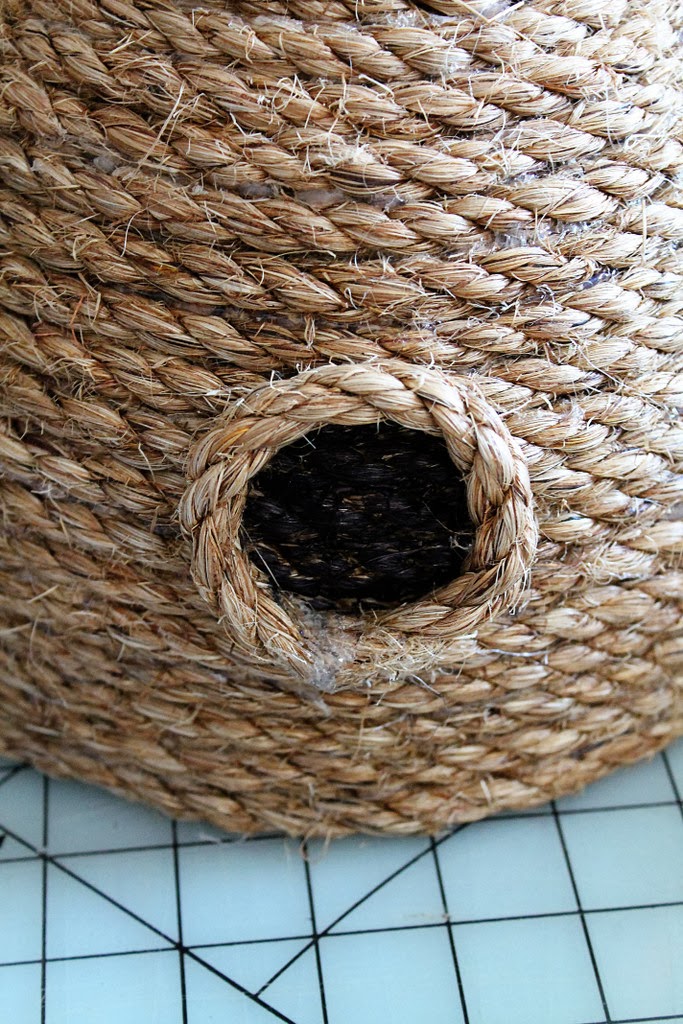 If you like, you can paint your new beehive or you can add a few pom pom bumblebees to it! Place it on your porch just in time for this year's porch season!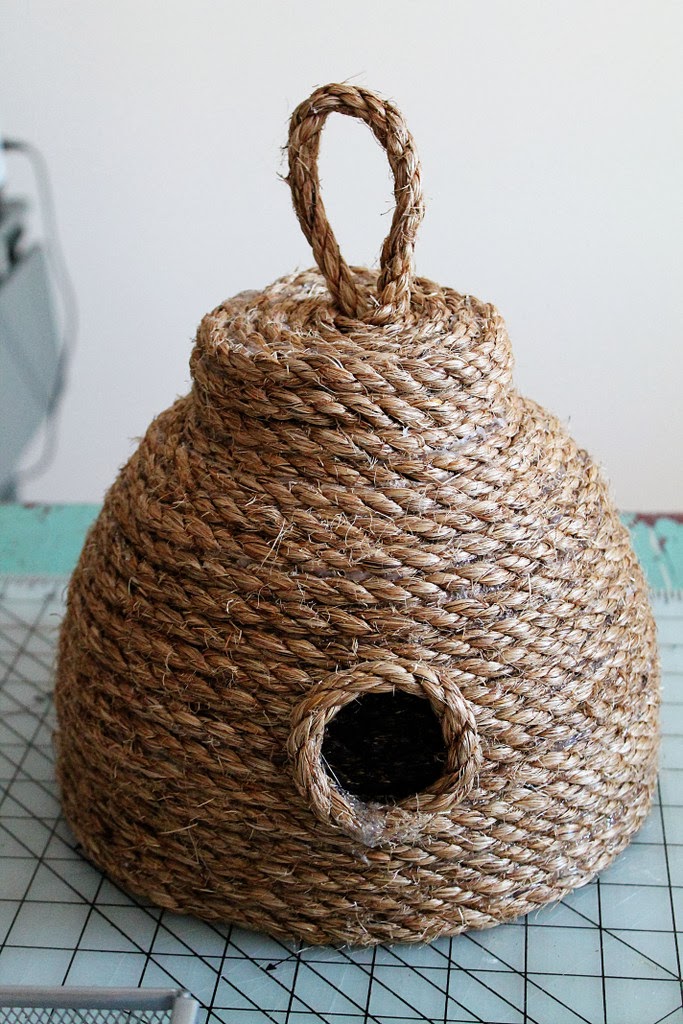 Photos: Confessions of a New-Old Homeowner.