Is It Time to Remodel Your Bathroom? These 4 Signs Say the Answer is Yes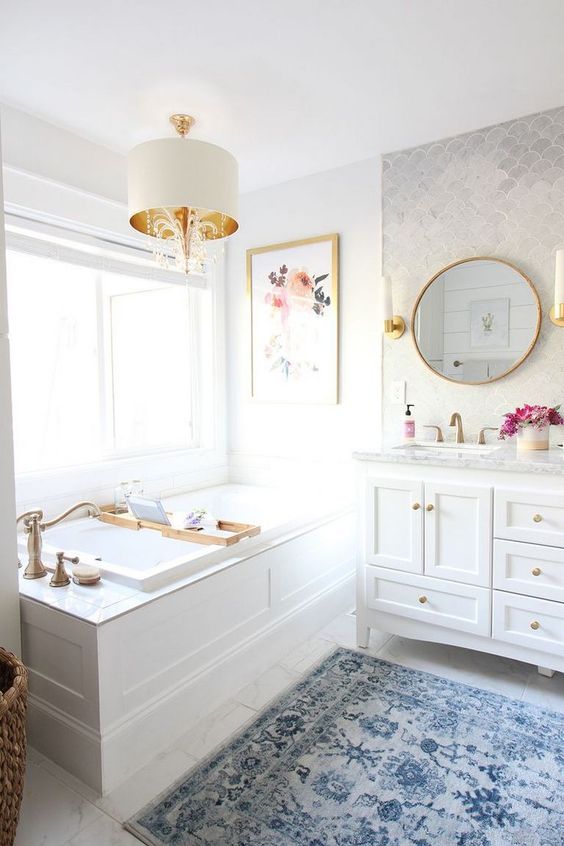 Give your bathroom a fresh new look for 2018 with these easy remodelling tips and ideas!
Photo: Decor Pad
A bathroom renovation is one of the most common home improvement projects undertaken each year. The bathroom is, after all, one of the most visited rooms in the entire home. Remodelling a bathroom will not only provide a high return on investment for the homeowner, it can also help to make the space seem more inviting. However, there are still some homeowners who do not know whether or not it is time to invest in a remodel.
If you think the time may be right for bathroom remodelling, it may be a good idea to consult with a contractor. The contractor will be able to give great ideas, like putting a vanity in or even installing a new solid corian worktops. Knowing the tell-tale signs it is time for a remodel can also be quite helpful.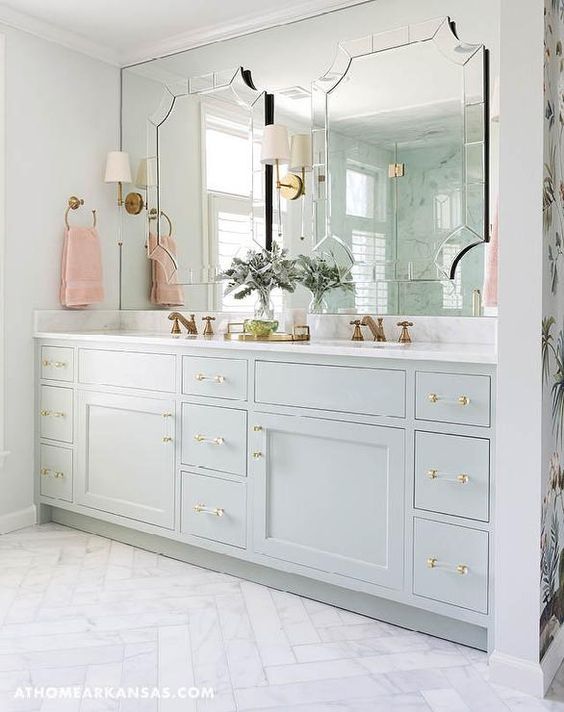 Photo: Decor Pad
Outdated Look
If your bathroom looks as though it is stuck in a different era, then it is high time to consider a remodel. Replacing your old and dingy bathtub, or even recovering it with a new acrylic liner is a bathroom decorating idea that never fails. Other elements to consider replacing include laying new tile and adding a vanity. Doing this may also help to improve the home's resale value. The last thing you want to do is have a bathroom that looks like it came from the 80s. Spending money on updating the look of your home will pay off in the long run.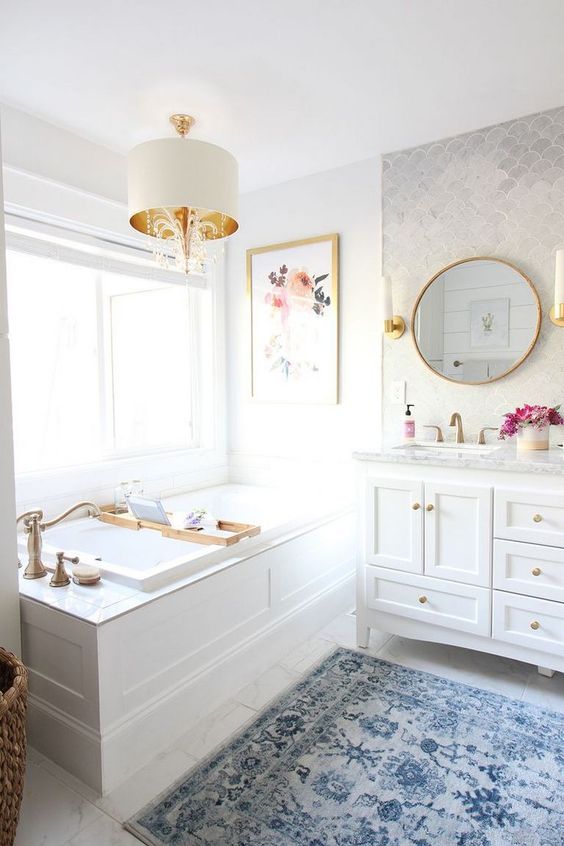 Photo: YUGTEATR
Safety Improvements are Needed
The majority of household accidents occur in the bathroom. Slipping and falling is an all too common occurrence for seniors and others who have limited mobility. However, there are a number of bathroom products that can help accommodate residents who have safety concerns. A walk in bathtub with slip resistant floors or a walk in shower is well-worth the initial investment. The older you get, the more you will have to think about putting safeguards in place to prevent accidents. With the right additions, you will be able to stay in the home you love for many years to come.
Cramped Space
If the bathroom you have seems a bit cramped, it may be hard to choose the right type of decor for your bathroom. If you need to open the area up, a great bathroom space saving solution is to install a tub to shower conversion. This can add quite a bit of elbow room to an otherwise cramped space. Rather than feeling like you are trapped when entering your home's bathroom, you need to find a way to create additional space. Even if your contractor has to knock out a wall or two, it will be worth it. Consulting with a remodelling professional is a great way to find out how to create more space in your bathroom on a budget.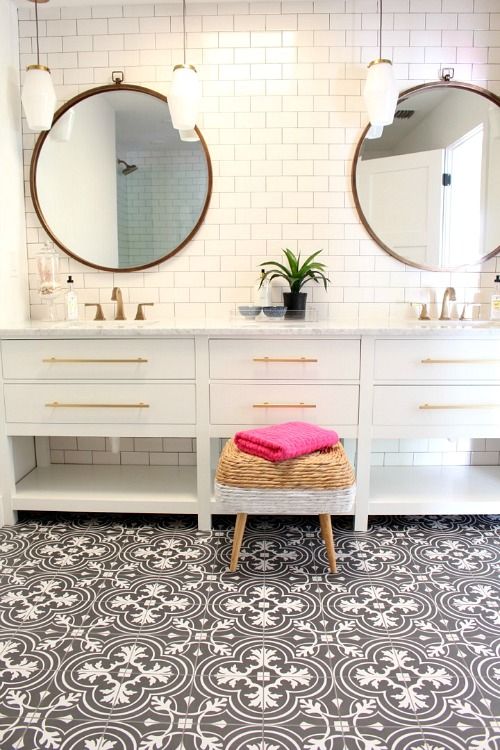 Photo: Design Mom
A Damaged Tub and Fixtures
There is no question the bathtub is the focal point of the bathroom. If there is visible damage, such as peeling and cracking, it needs to be addressed. However, it is completely possible to bring an old tub to life again with a custom made covering. Most liner installation services take a contractor less than a day to complete, which means the damage can be fixed quickly. The fixtures in your bathroom are also something you will need to inspect. Having outdated toilets is not only an eyesore, it can create a lot of problems with water waste as well. The more you are able to find out about the updated fixtures on the market, the easier it will be for you to make the right changes in this space. You can visit this page to find a toilet that fits your needs and matches your home decor. With all of the different blogs and online magazines out there devoted to home improvements, finding useful information will be easy.
If you are ready for a bathroom remodel, be sure to contact a professional. Doing this will ensure the project is completed successfully and that costly mistakes are avoided.