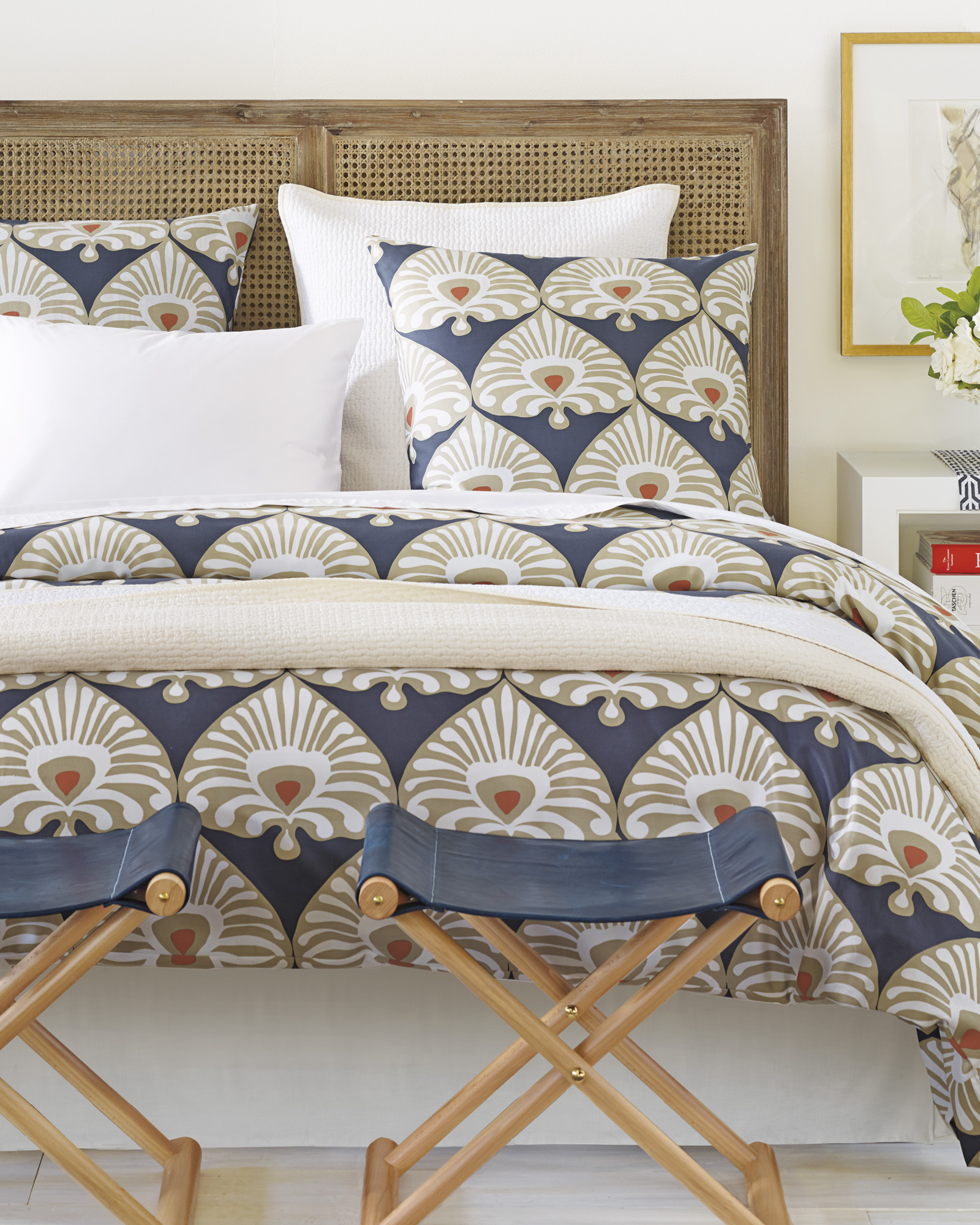 Take a look at why we are gushing over these duvet covers from our favorite home furnishings retailer: Serena and Lily!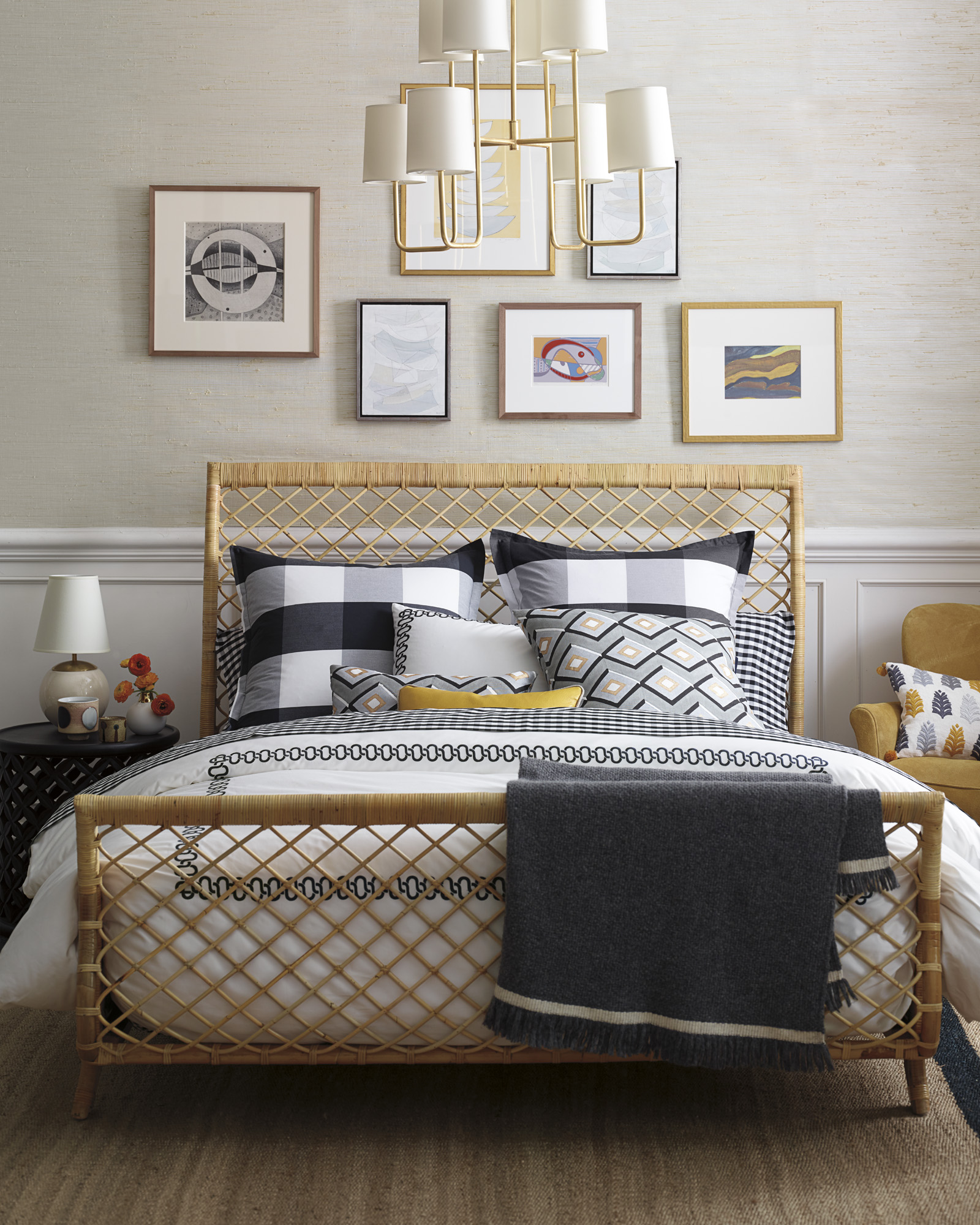 If you've ever been into a Serena and Lily store, you will quickly realize that their style is very fresh, sleek, and very Californian. Their products are very versatile and are made to quickly blend in and match with any current decorating style you have in your home. I was recently during a search for new bedding in my guest room, that their beautiful duvet covers caught my eye.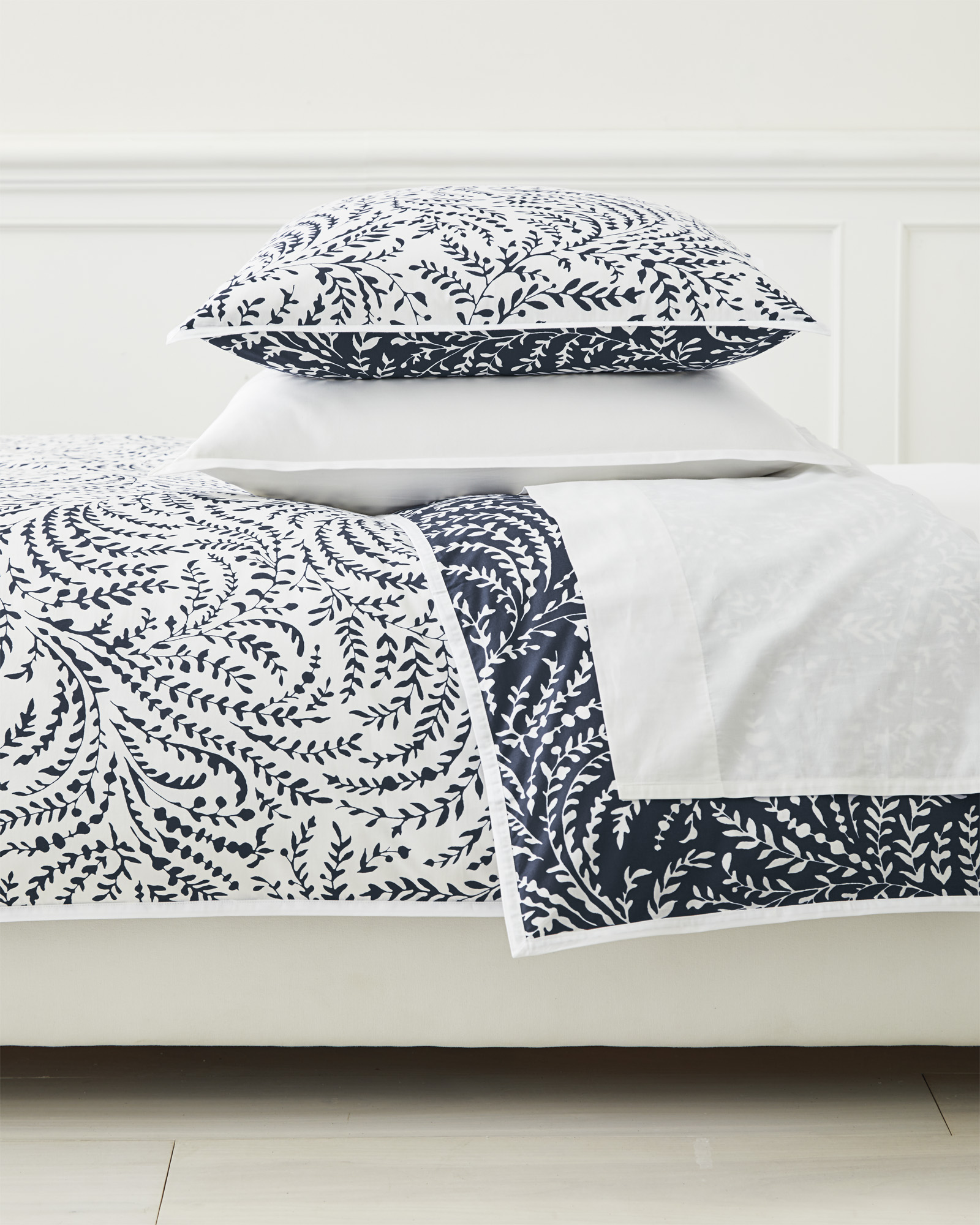 A duvet cover is a removable cover that goes over your duvet or comforter, and is used to prolong the life of the duvet. It's easy to take off wash, iron, and even switch according to the seasons. Serena and Lily have a huge selection of duvet covers in simple, laid back motifs that will instantly refresh your bedroom for the next season to come. Their sophisticated material mix of 100% cotton, pure cotton sateen, and 100% yarn-dyed cotton percale make their duvet covers luxurious and extremely soft.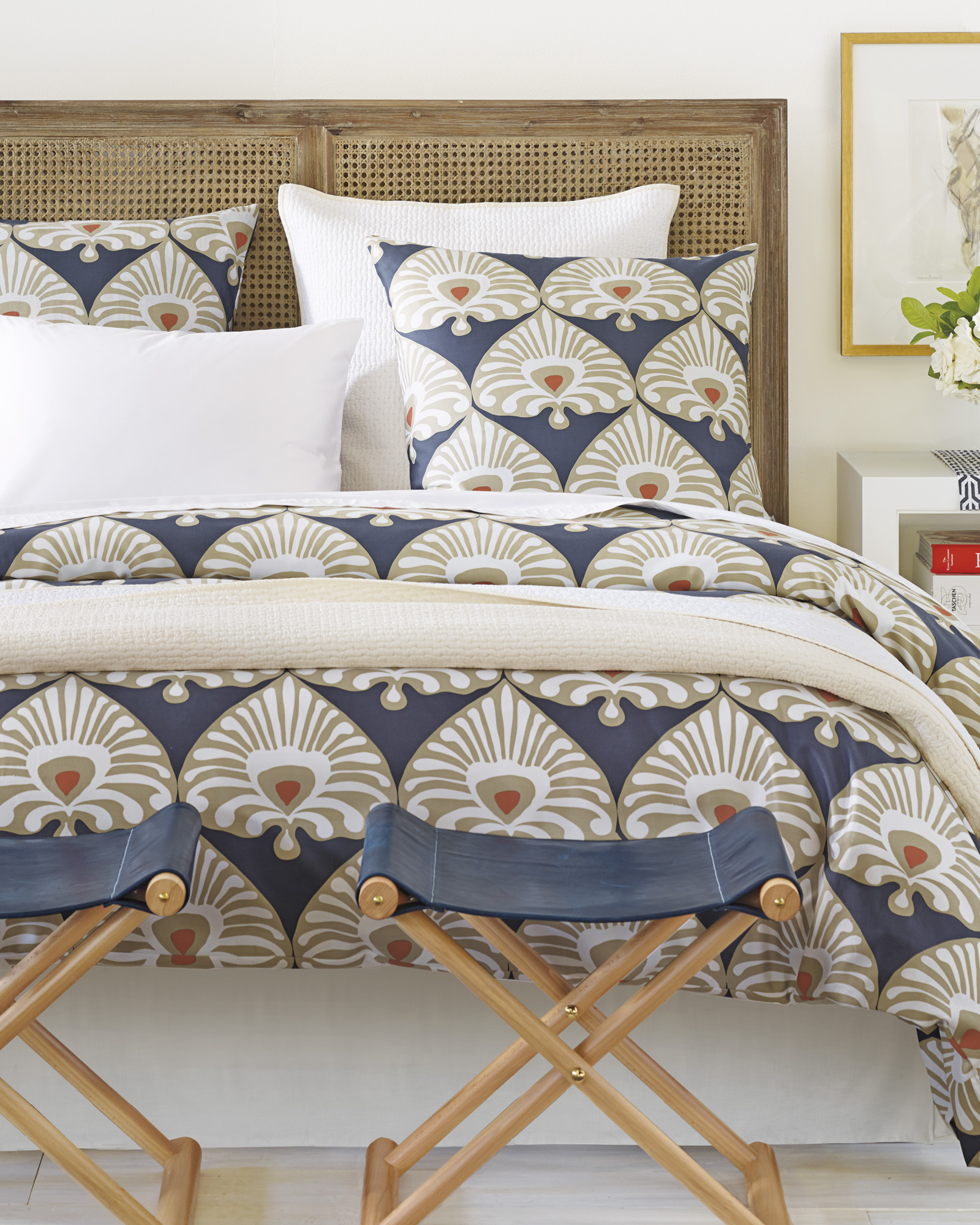 Serena and Lily's overall style is laid back with casual living in mind. Their duvet cover collection features prints such as gingham, Indian damask, oxford stripes, and crisp white duvets with sea and sky motif embroidery. Don't mistake their neutral style for boring, their duvet covers all feature a touch of color and pattern just enough to bring your space to life.
What I realized about the design of Serena and Lily's duvet covers is that they are made with layering in mind. Their cheerful yet muted patters, blue and white pinstripes, and delicate embroidery gives you the ability to flawlessly layer with solid sheets and solid colored pillow shams. If you are not sure what to pair your duvet covers with, their beautiful product photos feature exactly how it should be done. Now that is what I call luxury duvet covers with a designer's perspective in mind!
Interested in shopping Serena and Lily's gorgeous new duvet cover collection! Check out our discount coupon code below!
To make this week even better, valid for one week only
Serena and Lily is offering a 15% percent off discount!
Just use code "DUVETLOVE-BHK"!