Everything You Need to Know Before Buying a Sump Pump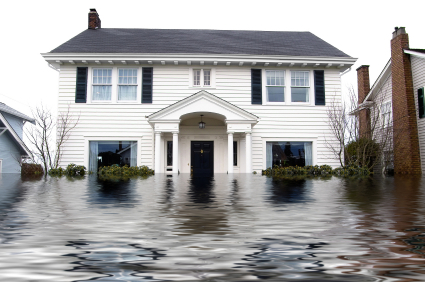 Have your home covered in case of a flood with a sump pump!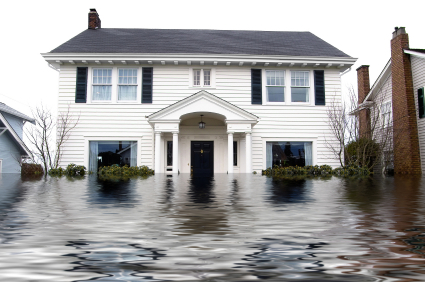 If you've never heard of a sump pump before, you can consider yourself lucky, as you're part of the select group of homeowners that haven't had to deal with flooded basements. Floods are the most common natural disasters in the United States and are responsible for more than $1.9 billion insurance claims, with states like Texas, South Carolina, Florida and Kentucky occupying the top positions. Flood insurance is not mandatory, so if you don't have one, you're definitely at risk.
Even a few inches of water can result in thousands of dollars' worth of damages. Not to mention, it can lead to a variety of problems that can affect the structure of your home and the health of its occupants, such as rusting, molding, and unclean air.
That's where sump pumps come in handy. Along with getting a sump pump to solve your water damage problem, click here for more information on water damage restoration services. These certified professionals can handle every flooded part of your home, whether it be because of an overflowing tub or toilet or floods.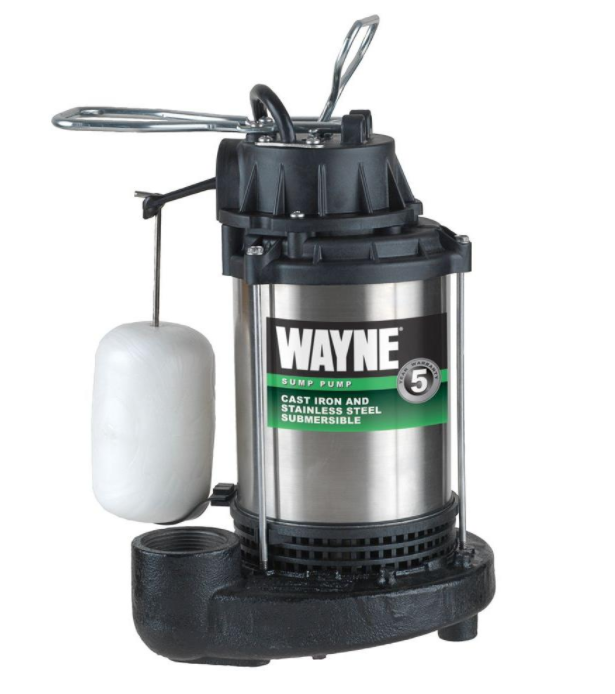 Photo: Home Depot Sump Pump
A sump pump can extract any water that enters your basement. That way, you can always rest assured that regardless of how much water found its way into your home's foundation walls or basement, it won't turn into a serious problem.
How Does a Sump Pump Work?
A sump pump works as small pump that is usually installed in basements or the lower part of a home. Its job is to keep the basement dry and prevent flooding. These types of pumps are installed in special sump pits that allow water to flow through it. They pump the water out of the pit and away from the building.
Essentially, there are two main types of sump pumps: submersible and pedestal sump pumps. Pedestal sump pumps are mounted above floor level where your foundation columns protrude from the sump basin, while submersible sump pumps are hidden in your home's sump basin. 
You can even install two pumps if your sump basin has room to accommodate more than one. This extra measure of caution can prove helpful in the case of power outages. Moreover, if you have any valuables stored in your basements, a backup, battery backup sump pump can be of real help in case your main one shuts off.
Sump pumps are typically activated using any of these methods: 
Through a float activator arm attached to a buoyant ball. Once the buoyant ball floats and the water level reaches a designated height, the sump pump will kick in.

By a pressure sensor that measures the water pressure in the sump pit. When the water level reaches a certain level, the sensor will send a signal to the sump pump.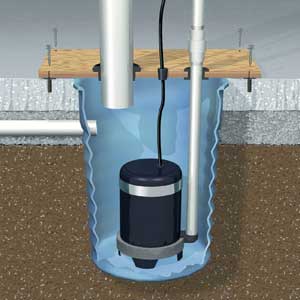 Photo: Pinterest
Sump Pump Components and Types
Sump pumps usually consist of six components:
Groundwater collection system – collects the liquid and puts it into the sump basin.
Sump basin – holds the discharged water from entering your home.
Primary sump pump – can be either submersible or pedestal.
Discharge pipe – carries the water away from you home.
Check valve – prevents any discharged water from evacuating.
Backup sump pump system – This is an optional component that can be added to the system in case the main pump fails due to power shortages.
Selecting the Right Sump Pump
If you're considering buying a sump pump, but you've never purchased one before, here are a few things to take into account before deciding on anything specific.
Search for systems that have integrated alarms that will alert you whenever water reaches a dangerous level.
If you have enough space in the basin, stick to submersible pumps rather than pedestal ones. The former can be covered with a lid, which reduces noise and does not allow any debris to fall into the pit. Moreover, the lid, which is airtight, will keep any moisture from being released into the home.
Extend the life of your pump by purchasing one with a cast iron core, not a plastic one. That will help the heat dissipate in the water.

Pedestal sump pumps are known to last longer than submersible ones, but they can be obtrusive if you don't have enough space in your home. They're also significantly easier to service and can remain functional for about 30 years if maintained properly. 

Submersible pumps are sleeker and more discreet, but prone to failure. If you opt for a submersible pump, prepare to replace your unit after 5 to 10 years.
Maintenance Issues
When it comes to your home and taking risks, we think it's better to be safe than sorry. Make sure that whatever you decide to purchase is high-quality, as a sump pump can be a big investment. More than that, you need to take proper care of it to ensure you're using it at its full capacity.
It's also important that you regularly check the inside of the pump for any debris that may have settled in there. This problem usually occurs when you're pumping water out of the house, so make sure you remove the cover and check the interior from time to time. It will only take you a few minutes, but in the long run, it will save you from any clogs that might affect the efficiency of the pump.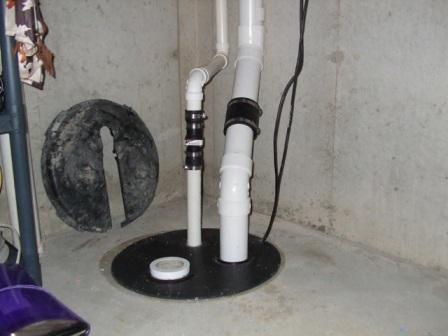 Photo: St.Louis Radon
Don't forget to check the pipe responsible for evacuating the discharge water too. Make sure it's flexible, and there aren't any cracks. Also, make sure there aren't any clogs that could prevent the pipe from working properly.
Flooding caused by drastic climate changes is becoming more the norm than the exception. You need to be prepared to protect your home from costly damages. A sump pump can ensure that a basement flooding won't put your health and the family's budget at risk.