We're all about Quiet Dishwashers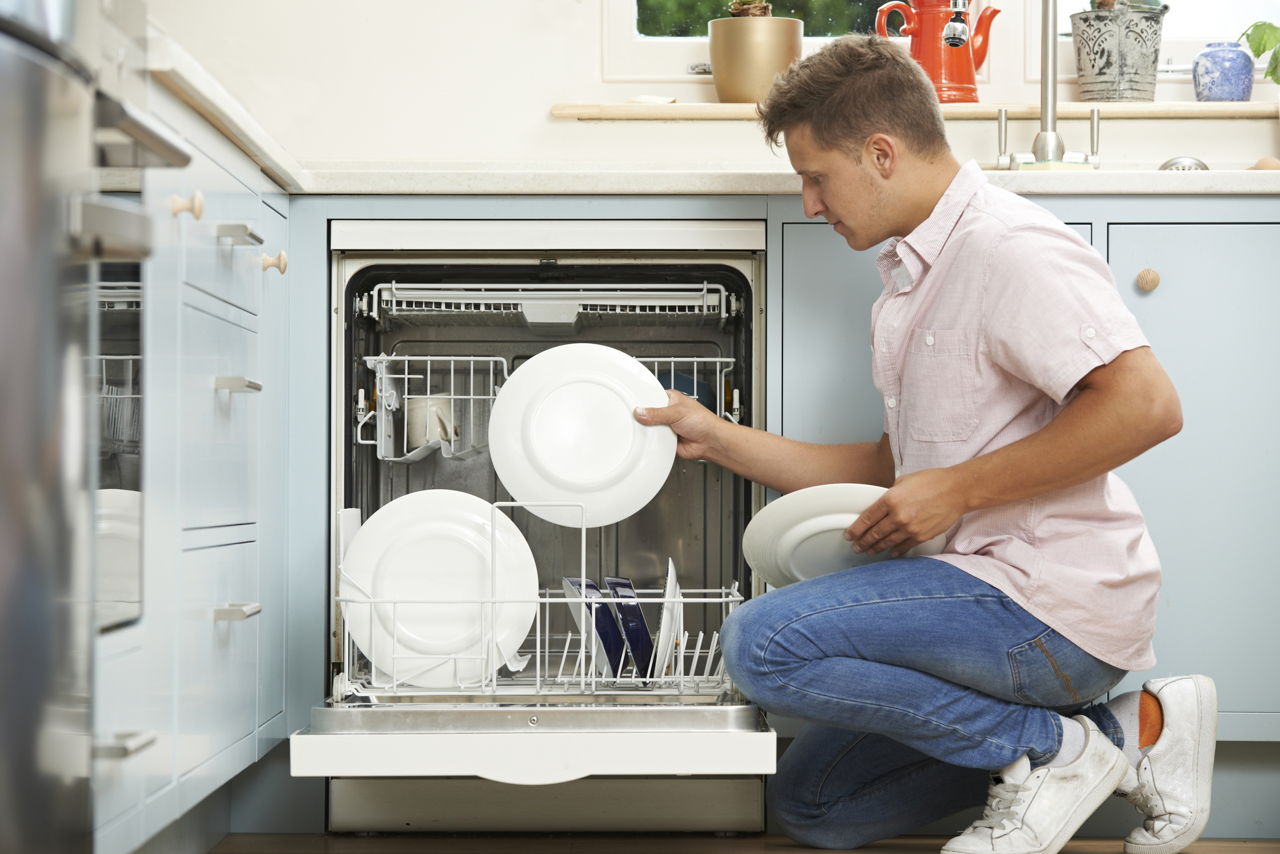 Loud dishwashers are a thing of the past, 2020 is all about having a sleek, modern, and super quiet dishwasher!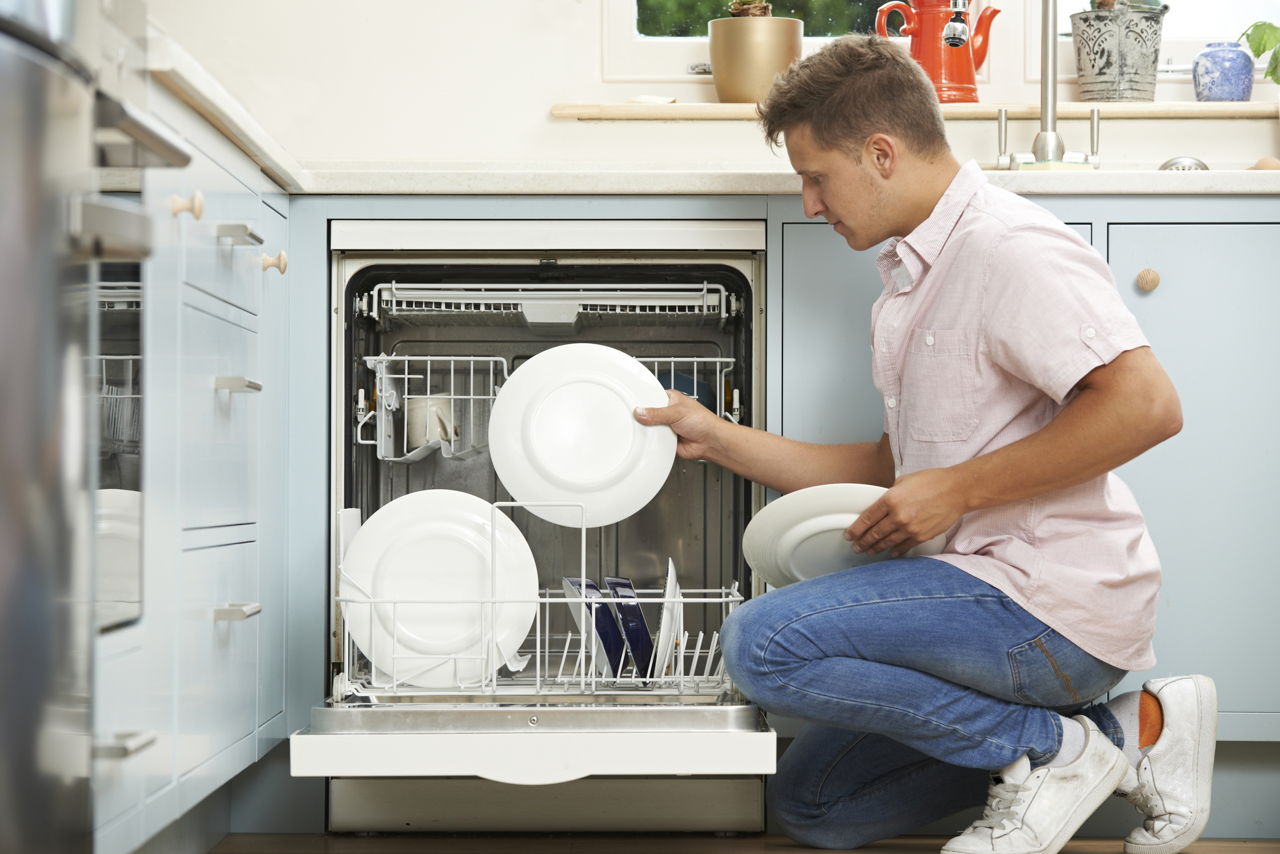 I will never forget the 1st time I bought a dishwasher. It was in our –my now husband and I's-first apartment together. I had saved my whole salary for it; I was so sick of seeing those bright like-the-sun Marigold Gloves. Ugh. The minute the cheque cleared I dragged him to the shops. And soon the humming of the dishes washing themselves sang through our house.
3 Great Advantages of Having a Dishwasher
No Gloves. Those horrid saucy plates and wine-stained glasses merrily sit in the racks inside the machine, and have their bodies washed from all evidence.
Saves water. By not having to change the water because it is no longer soapy and effective, or have it running nonstop, you can save water.
Cleaner by not having the pile of dirty dishes lay on the counters for ages till someone feels like washing them.
You've decided to get a dishwasher, how do you choose the right one? Click here for the latest low down on the top washers on the market. You'll be spoilt for choice, a luxury to have.
Wide or Narrow?
With the new builds that are popping up all over the place, the kitchens are quite compact. Thus, it's great to know there are options to have a slim dishwasher fitted. They do fit a reasonable number of dishes in one load, and the rest can soak in the sink while you wait. Two birds with one stone. If you have a more spacious kitchen area, then having a standard wide dishwasher would make sense. You probably have a larger family too, so those dishes will soon start to stack up. Both of these options can be integrated to match aesthetics. What do we mean by integrated? It is when the front of the dishwasher has a panel stuck onto it the same style and color as the cabinets in your kitchen, for an all-round seamless look.
What Detergents to Use?
A lot of people like to keep things as homemade and natural as possible when it comes to using products in the home, and then there is the population that is constantly on the go and don't have time to sit around and cut soap cakes into manageable portions. This handy guide to the top detergents available will let you see the uses, ratings and customer thoughts.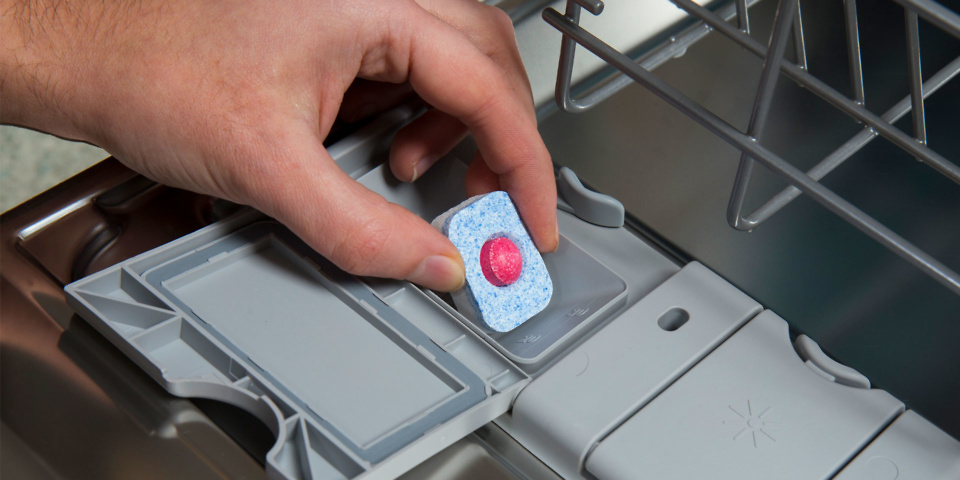 Home-made Dishwasher Tablets.
These are pretty simple to make with ingredients you already have in the pantry. In a nutshell, you mix everything in one big bowl until it starts to solidify and come together to form clumps or big pieces of crumb. The four items you probably have are baking soda, vinegar, salt and some type of essential oil. Any flavor will do, lemon and lavender are my favorites. The last thing, Borax, you might have to nip to the shops and pick up a box. Or ask the hubby, they have all weird and wonderful things stacked up on those garage shelves. Once it resembles the crumble, pack it down tight into a silicone ice cube mold. Silicone is by far going to be the easiest when it comes to popping these bad boys out to put in the jar. Now all you have to do is wait till they are hard and set and voila, a tap on the back from Mother Nature.
What's the Noise like on a Dishwasher?
The older models will of, course, tend to be a bit louder than the new machines coming out every month. But there is quiet and then practically silent. Some of the latest designs come with an indicator light showing that it's in a wash cycle because they are so quiet. Make sure to check, what they call the Decibel rating when shopping for your new dishwasher. What may be normal for some could interrupt a conversation for others? If you have thought of the option of having a deathly quiet one so much so you even forgot for a moment you had one, then have a look at https://soundproofpros.com/best-quiet-dishwashers/ and see what these guys have in store for you.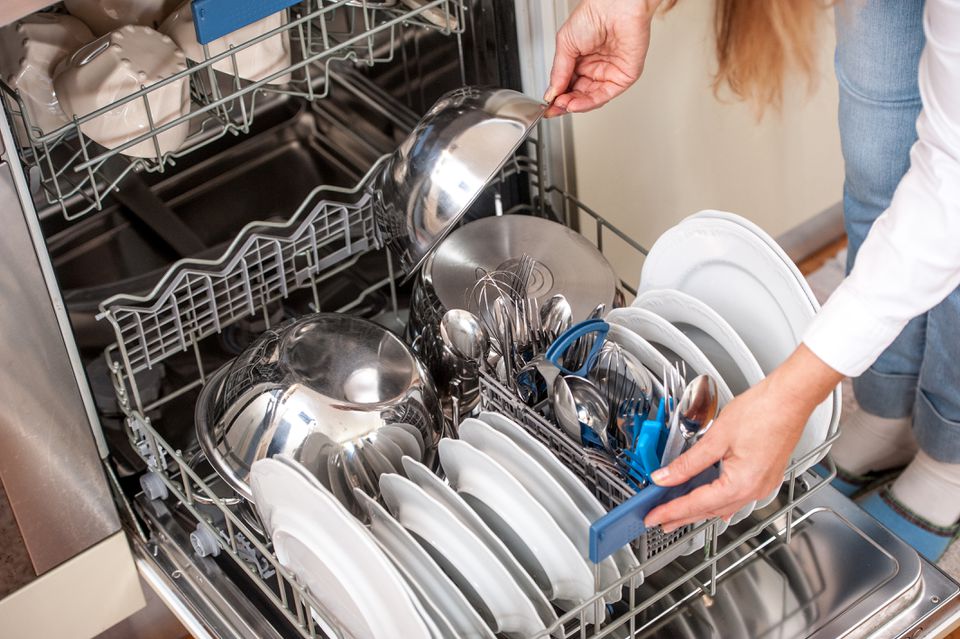 How to Clean your Dishwasher?
I often get asked this, not because I'm a professional by any means, but when I have friends come around and I make them load the dishwasher –yes friends do this to each other they can't believe how shiny it is. And of course, I shrug nonchalantly, as you do. The process is basic as it comes, and I do this for my microwave too. We all know kids and husbands couldn't care if their piping hot item they just microwaved burst its seams all over the place. But that's for another time. Simply place a dishwasher safe cup or bowl into the empty dishwasher at the penthouse level, filled with vinegar and run on a hot temperature cycle. Once done, sprinkle 1 cup of baking soda at the bottom and run a short wash. This will leave your machine looking like it came off the shop floor.
How often to Clean your Machine?
Ideally once a month should become standard practice, inside, outside and filters. But seeing as this is such a simple 3 step procedure, no harm can come from giving it a bi-weekly tri-weekly scrub. The worst that can happen is you have envious friends making excuses to come around yours for a wine or two.