Bringing the Beauty of Nature into your Own Home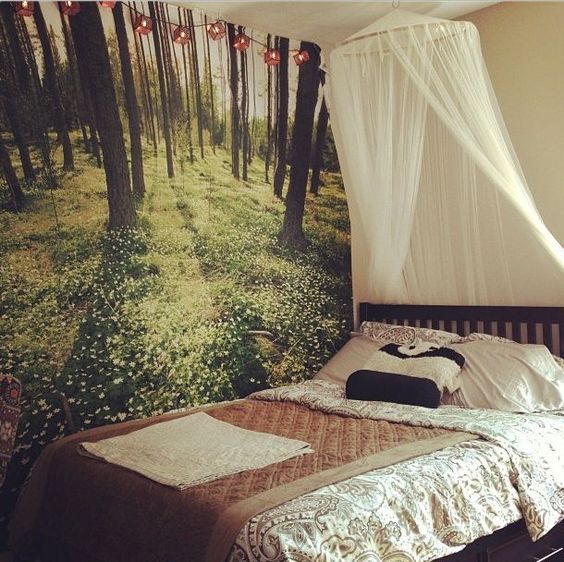 When you live in the country, you are quite literally surrounded by nature. You only really realize how lucky you are to live in such an environment when you visit a cold, grey city.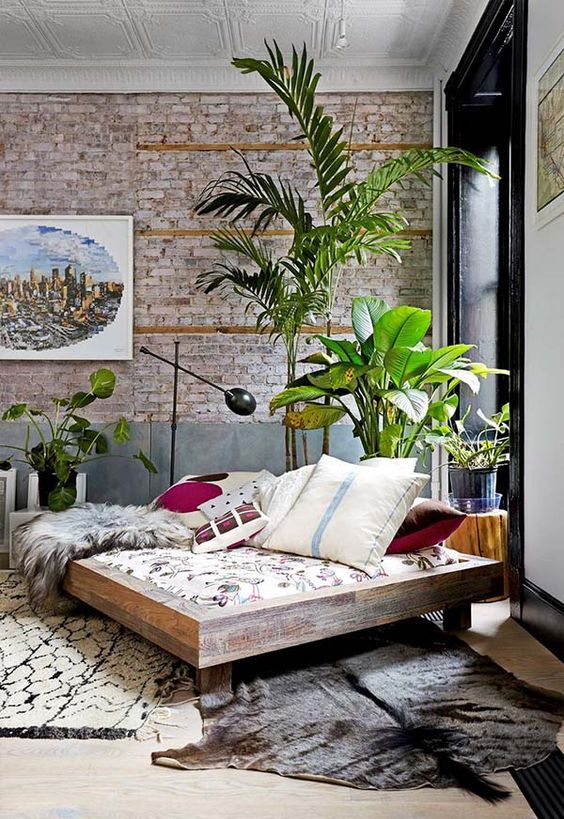 Photo: OneKindDesign.com
In the majority of cityscapes, the most you can hope for is a tree and a piece of green verges. Of course, there are some lovely city parks, but only a lucky few look out over them. Everyone else has to travel to experience the beauty of nature. One way around this is to bring the outdoors into your own home. Fortunately, this is not hard to do.
Use Natural Wood
Wood is one of nature's wonders. It comes in all kinds of tones and can be finished in a huge variety of ways. A real wood floor looks great in any room of the house. Provided you keep it down for a number of years, it is a very affordable and green option.
When it comes to doors, wood is the obvious way to go. It blends in well with most styles of home decor and is another way to bring the beauty of nature into your home.
Photo: Fox on the Run Tumblr
If you do not fancy wood floors or doors, you could consider incorporating this beautiful natural material into your home using wooden ornaments, or small items of furniture. For example, a wooden Ottoman makes a fantastic addition to most bedrooms, with the added benefit that they are excellent for storage.
Plants and Flowers
Pot plants and flowers are a great way to brighten up a room. Automated watering and feeding systems make it easy to take care of them. Live plants not only look good, they have the added benefit of cleaning the air in your home.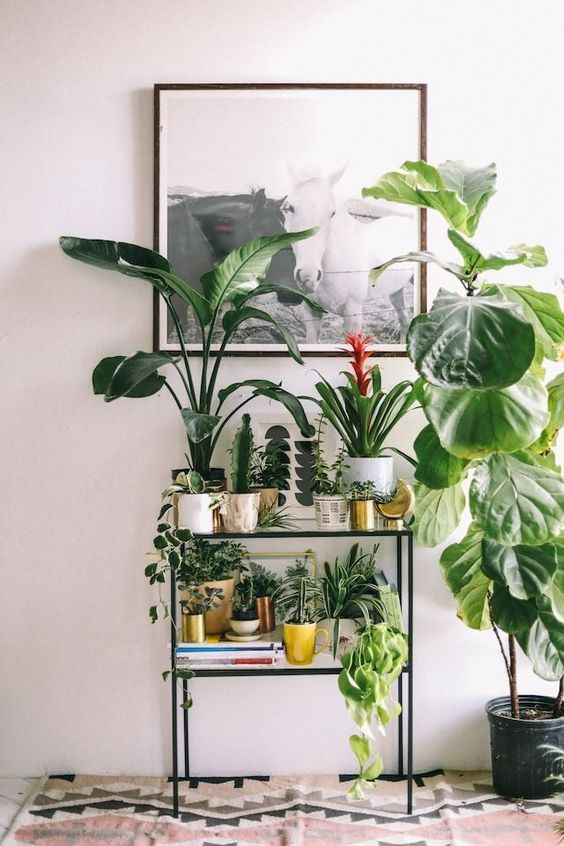 Photo: Urban Outfitters
Bring the Outside In
If you are lucky enough to have a garden or yard, even a tiny one, you need to make the most of it. Adding patio or French doors to a room so that when you walk into it you can see greenery is always a good idea. It helps you to appreciate the little green space you have and has the added benefit of making the room seem larger.
It is always worth making the most of any outdoor space that you do have. A garden or even a tiny balcony is a great place to sit outside to enjoy a drink.
Wall Stickers
If you like statement walls, consider using wall stickers to create a green wall. Provided you choose wisely, you can enjoy a high-resolution natural scene in any room you want. Modern wall stickers are amazingly convincing. They are also a relatively inexpensive way of transforming a room.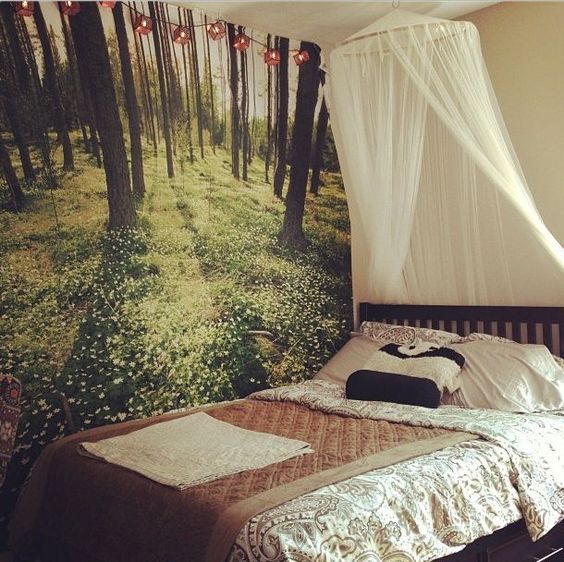 Photo: CathyHomeStyle.com
Contact with Nature is Good for You
There is growing evidence that shows that getting close to nature is good for you, which you can read about here. So, if you are currently living in a sterile box it really is worth taking the time to think about softening things up a bit by adding a few natural touches to your home.