As you know, there are countless ways in which you can live a more sustainable lifestyle, and one of the easiest way is right there through greening your garbage!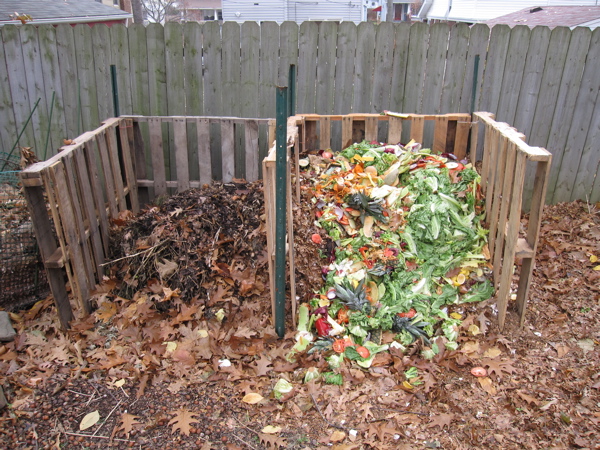 Photo: TheSmallHouseFamily Blogspot
By managing the natural decomposition of organic wastes, such as yard and food, you can create compost that can be used for your garden plants, removing the need for chemical fertilizers. Here's a couple of tips to get you started:
Buy or build your own compost bin.
You can find different shapes, sizes, and style of bins on the market or even online to find the one that will best suit your needs. If you want to build your own, start with a size of about 3x3x3. Take note that a simple pile works well to start out with yard clippings, but if you're looking to incorporate food waste, a container will be more effective in deterring pests. For the location, choose an out-of-the-way spot that's both dry and shady.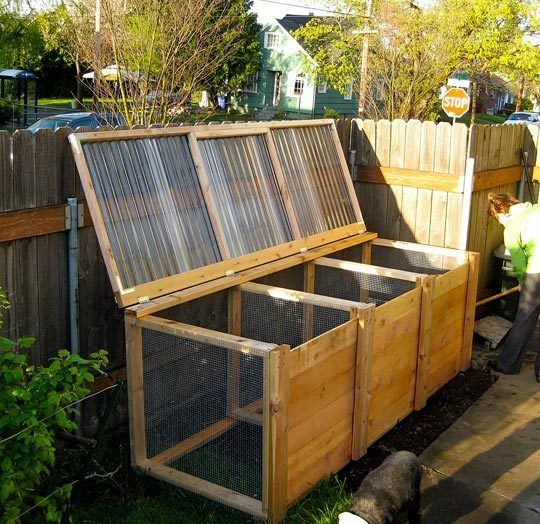 Photo: Re-nest.com
What you can add.
After starting your compost bin and situating it in a good spot, it's now time to add the necessary combination of carbon-rich and nitrogen-rich materials. It's usually best to strive for 2 or 3 parts brown to 1 part green. Take note that smaller particles decompose faster, which means you should cut materials into smaller pieces to accelerate the process.
BHK Tip: See our article here on how to use dried up fall leaves in your compost bin!
Greens include:
Fruit and vegetable scraps
Bread and grains
Grass clippings
Hair and fur
Photo: Expert Home Tips
Browns:
Twigs and leaves
Shredded newspaper
Clean paper
Cardboard rolls
Ashes
Important: Do not add meats, dairy, bones, oils, seafood scraps, pet waste, plastic, and stickers from fruits and vegetables, glass, metals, treated or painted wood.
Maintaining compost.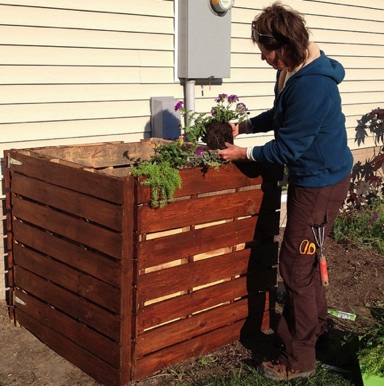 Every time you add to the bin or pile, always turn the materials over to aerate the mixture. Remember to turn it once a week, putting the cooler outer parts to the warmer center to allow speedier decomposition. Material should stay moist, but not soggy. Add water or dry materials as necessary.
Using the compost.
You'll know the compost is ready when it's dark brown and crumbly, with no distinguishable remnants of yard or food waste. After reaching the desired consistency, stop adding waste, and allow the materials to completely decompose for approximately a month. Dig around two inches down in a planting bed, add the compost, and mix in the rest of the planting soil.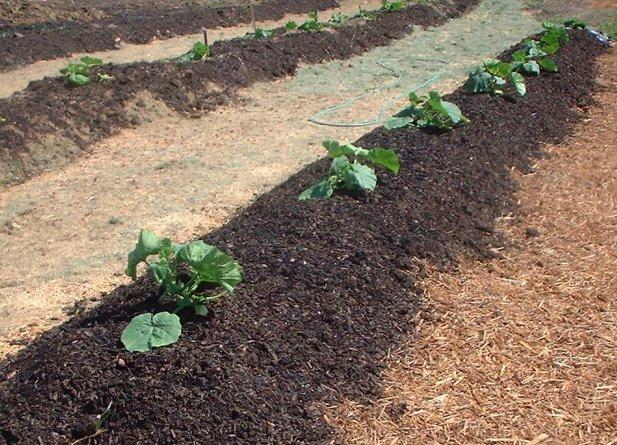 Photo: InfoBarrel
Going green on your garbage allows you to create a more sustainable community for yourself, your neighbors, and especially your family.
If you're looking for a good example of a sustainable community, Elliot Springs – a Lendlease community, for instance leads the way in sustainable family living by opting for a holistic approach to everything. The community is currently applying for a 5 Star Green Star – Communities rating from the Green Building Council of Australia demonstrating our commitment to best practice urban and environmental design. Their water sensitive urban design and land rehabilitation programs are embraced by everyone in the community.
So Easy!
That's it! Treating your garden to some recycled nourishment will ease the strain on the landfill, and reduce greenhouse gas emissions. Start today!