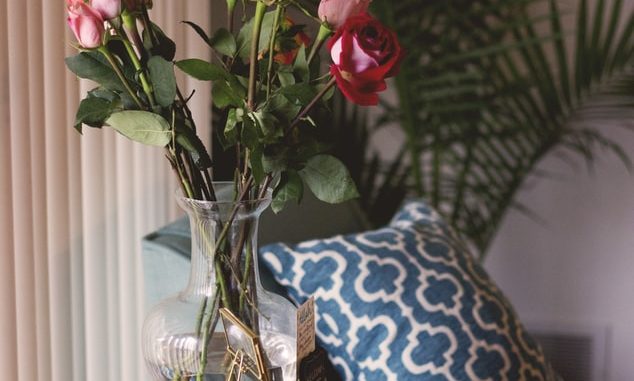 No matter the time of year, you can always bring life into your home by adding some florals into your parlor, living room, kitchen, or bedroom!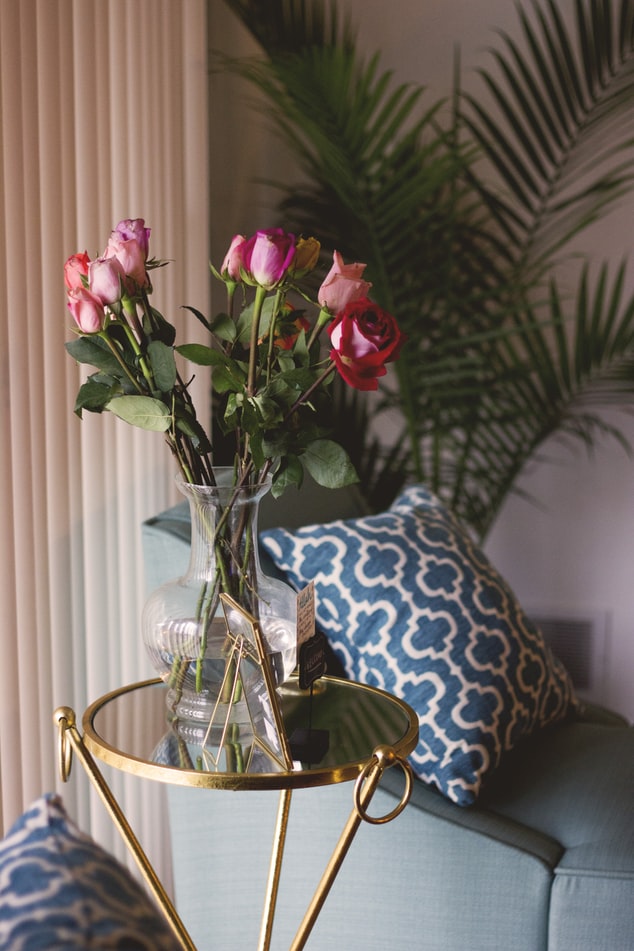 Photos By: Unsplash
However, if you want to keep blossoms in your home that are inexpensive or match the season's general vibe, you'll need to focus on arrangements tied to the calendar months. Let's look at a few examples.
Spring – Peak Growth Season
Springtime is when all annuals and most perennials start to make their way through the soil to grow for our enjoyment. One of the reasons why spring and summer are so popular for weddings, besides the weather, is due to the large abundance of flowers available. Most online flower retailers, like Bouqs, will offer more variety during this time. In-season flowers include tulips, roses, daffodils, lilacs, violets, daisies, pansies, azaleas, cherry blossoms, and more. I recommend starting your flower arrangements with a couple of tulips and add some peonies and poppies for some dramatic colors. A large cherry blossom and dogwood arrangement with long branches will bring character to your living room or dining room.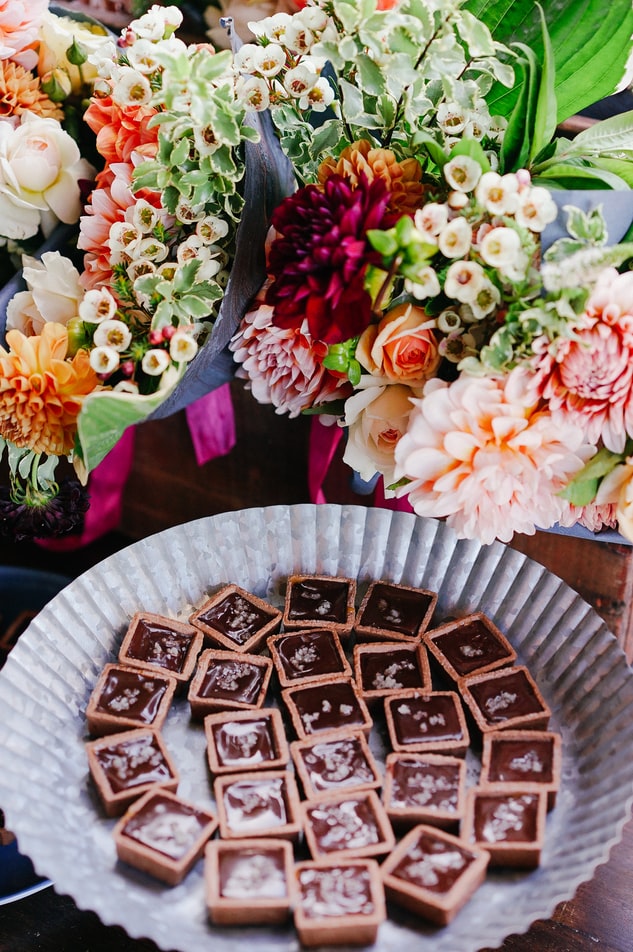 Summer – Fully Grown and Mature Perennials
Newly planted perennials will reach their peak growing season during late spring and early summer, although some may still wait for fall. Wildflowers and farm flowers are really popular during this time because many of the bright and colorful spring blossoms may be past their prime. You can still get a lot of charming arrangements during late summer. In-season flowers include hydrangeas, cosmos, sunflowers, zinnias, gardenias, peonies, azaleas, delphiniums, and more. You can stick to a jewel-toned flower arrangement by adding Autumn joys and celosias or keep it simple by adding a large dahlia bloom in a pressed-glass sugar bowl. Place your summer blooms beside a large window to keep them longer.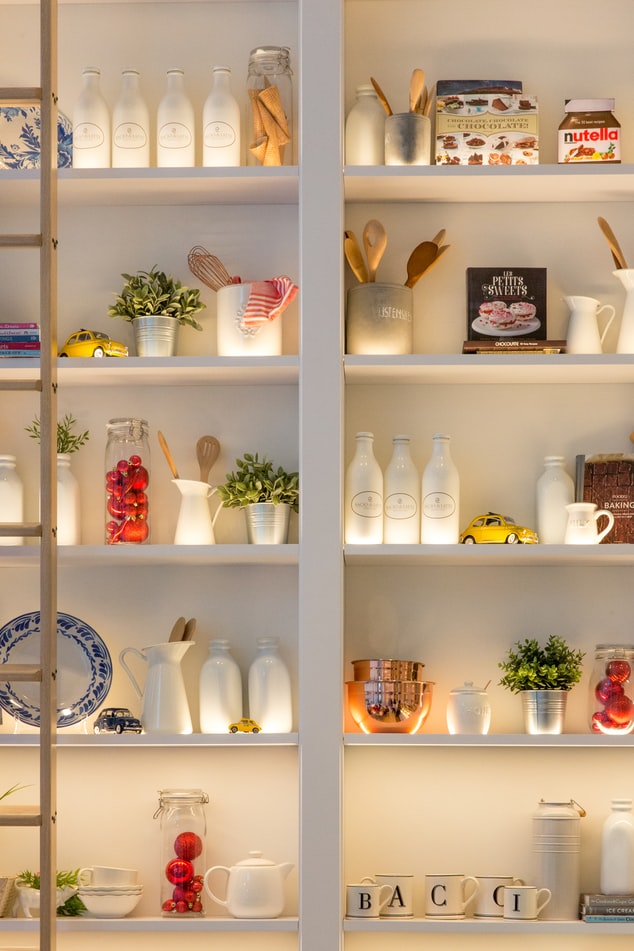 Fall – Bloom Cycles Start to Slow Down
With the spring and summer passing, you'll find fewer in-season blooms to choose from, but plenty of them are still vibrant and gorgeous. A few summer flowers continue to bloom during this period, like the sunflower, while others are turning over to sleep. Many perennials will die if their seeds are taken inside to bloom for another year. In-season flowers include carnations, marigolds, roses, chrysanthemums, lilies, alstroemerias, goldenrods, cockscombs, and more. Fall flowers tend to come in yellows, reds, and purples, and it's common to add branches and berries to fill out a vase. Earthy arrangements that include sweetgum leaves look beautiful on the backdrop of pumpkins and gourds for Halloween decor.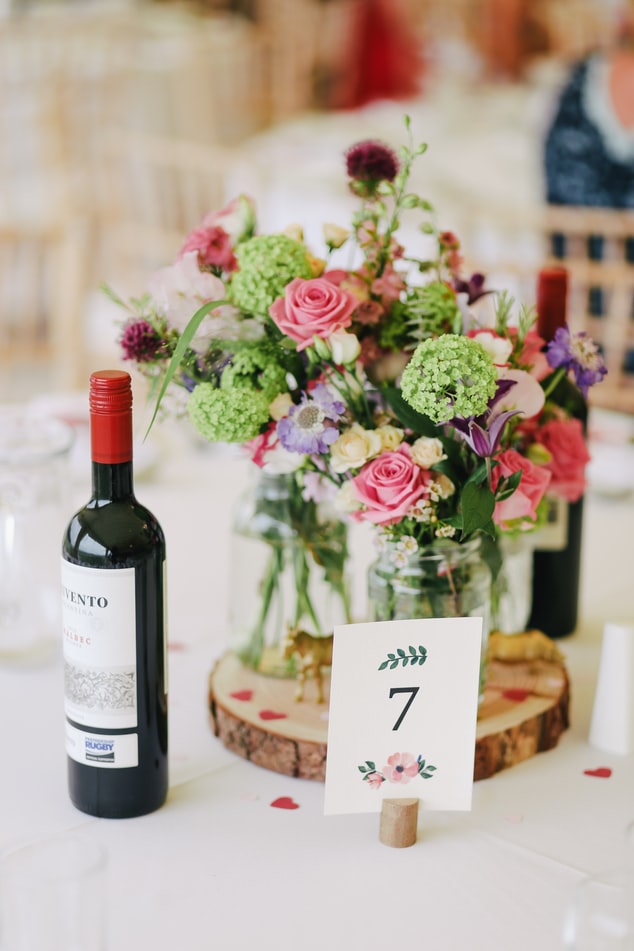 Winter – Still a Chance for Beautiful Blooms
Although the blooming period for most flowers has long passed, there's still an opportunity for some incredible arrangements. Most of the flowers that remain in season are hold-overs from fall, with the exception of traditional Christmas flowers or berries like holly and poinsettia, which both come with vibrant red accents and deep, dark green leaves. In-season flowers include amaryllis, roses, carnations, the Star of Bethlehem, chrysanthemums, cyclamen, and more. This season's focus is filling out your vase with trees, branches, or berries, but you can also create simple bouquets. Even pistachio, peach, and petal-pink carnations in a shallow white bowl can look darling on a living room table.
Can I Buy Flowers That Aren't in Season?
Plenty of online retailers, including some brick and mortar shops, can ship fresh, out of season flowers from across the room to your door. You'll have to spend more for these blooms, but depending on your usage for these flowers, it may be worth it. For example, if you have an indoor winter wedding, you may want sunflowers if your theme carries yellow.