Cleaning Your Oriental Rug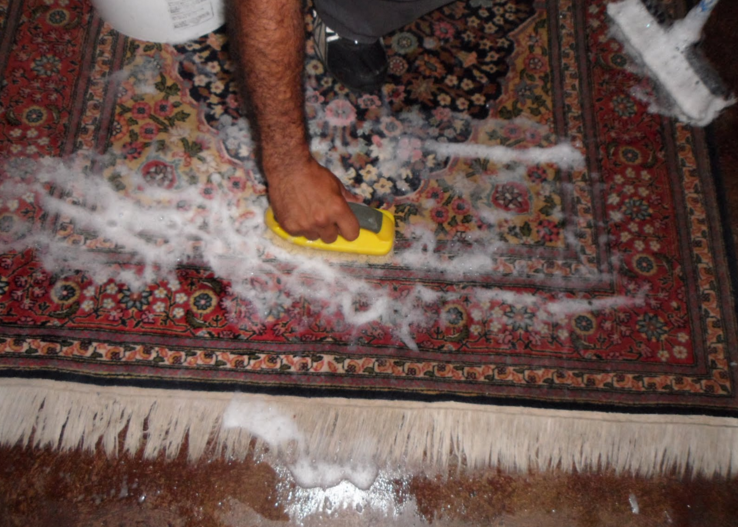 Find out how you can clean your oriental or Persian rug to keep it looking like new for years to come!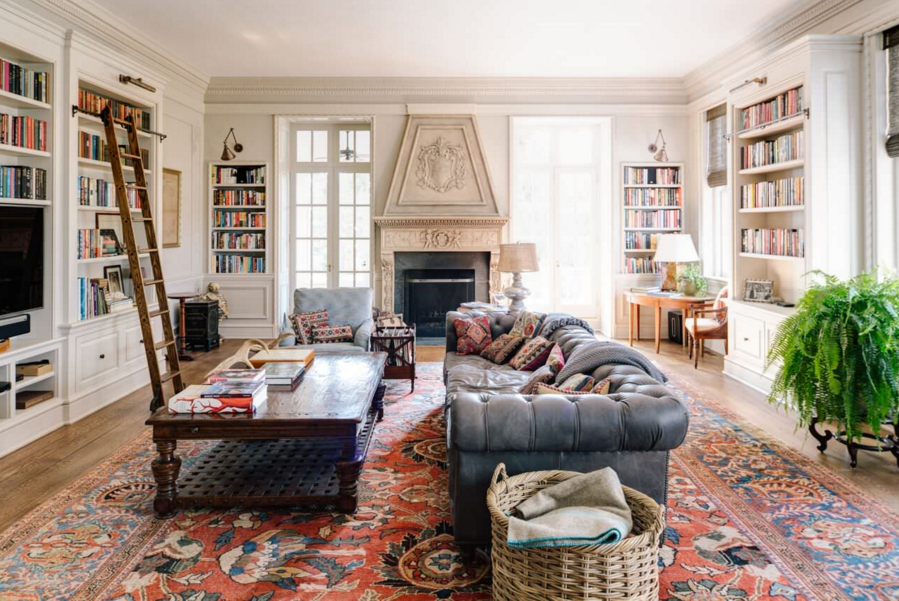 Photo: Martin Horn, Inc.
So, you bought an Oriental rug! You've entered a world of both luxury and grandeur—or, alternatively, you've added another wonderful piece to an ever-growing collection. Either way, this is an incredible addition to your household. You've added a completely original piece that can mesh with any environment it equips.
Regardless of whether this is your first time owning an Oriental rug, you need to know a key factor that plays into any high value product: how to clean it and make your carpets look brand new. Cleaning your Oriental rug is important when it comes to maintaining its high-quality value. There are so many styles of Persian rugs and each require a similar method of cleaning.  Take a look at our step by step "Do It Yourself" guide in terms of how to clean your Oriental rug:
Vacuum your rug every week
This approach is standard yet requires proper explanation. Like any carpet, it's smart to vacuum your rug to prevent any buildup in dirt or grime. However, care needs to be taken when doing so. Vacuum the main body of the rug, but be sure to not roll over the fringes around it. If you do so, you could risk damaging your rug.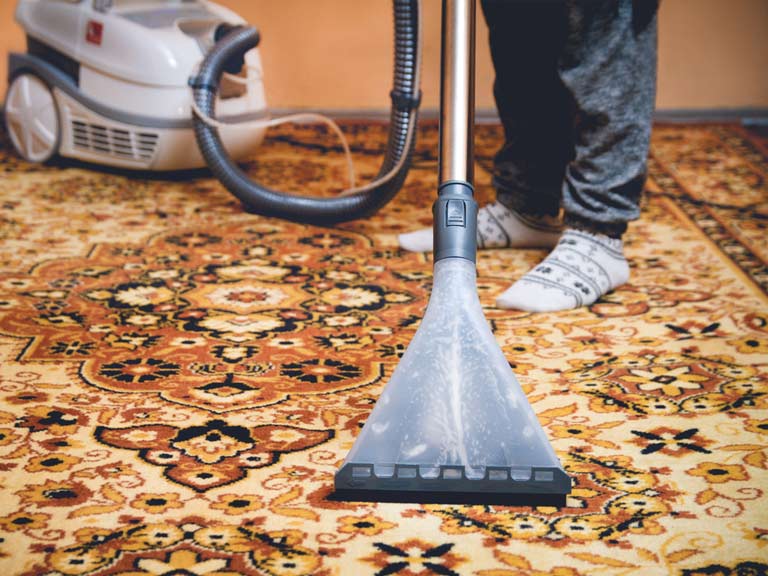 Photo: Saga Uk
Do not use your vacuum's brush on the rug.
Turn off the rotating brush. Over time the vacuum's brush accelerated speed will cause wear and tear on the rug's fibers.
Washing
Use rug shampoo, not detergents or sudsy water—either could damage the rug. The key to washing your rug is taking delicate care and going through the process procedurally.
Before you go any further, soak a very small area of the rug first. Make sure none of the color from the rug fades, smudges, or wears down from the soap. Utilize either a soft brush or sponge to do so. From here, rinse the whole carpet including the fringes with running water. After the rug has been soaked, drain out any excess.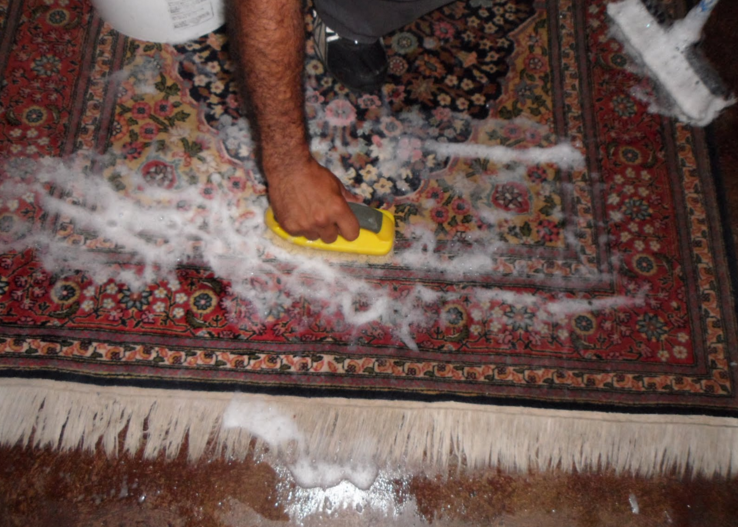 Photo: Rugs.nauticalimages.net
Allow the rug to dry from this point forward. When one side has dried, flip the rug. Vacuum or brush the rug following this process to ensure no water is left in its fibers and the rug doesn't "harden".
Spills are an entirely different matter when it comes to washing an Oriental rug. It could be a drink, pet waste or anything else that could stain it. If something is spilt onto your rug, layer it over an item that can allow it to drain. This could be a bucket or garbage can—anything that comes to mind that allows the water you'll be pouring onto it to release.
When cleaning a possible stain, blot. If you freely rub this spot you could risk having it soak into the carpet. Use a sponge or cloth to blot and move with the rug's fibers. By doing this you avoid potential resistance that could catch the staining material and cause it to stick.
Broom it!
Literally. You can beat your rug with a broom to remove grime and dirt. Simply hang your rug and hit both sides to knock any dust loose. In doing so, you dislodge any accumulating soot. This allows the rug's fibers to remain clean, strong and immaculate.
Hire a Professional
You can't get any safer than this. The single problem with any of the described methods is the low possibility of damaging your rug. You can take the proper steps in absolute exactness and still run that very slim chance of risk.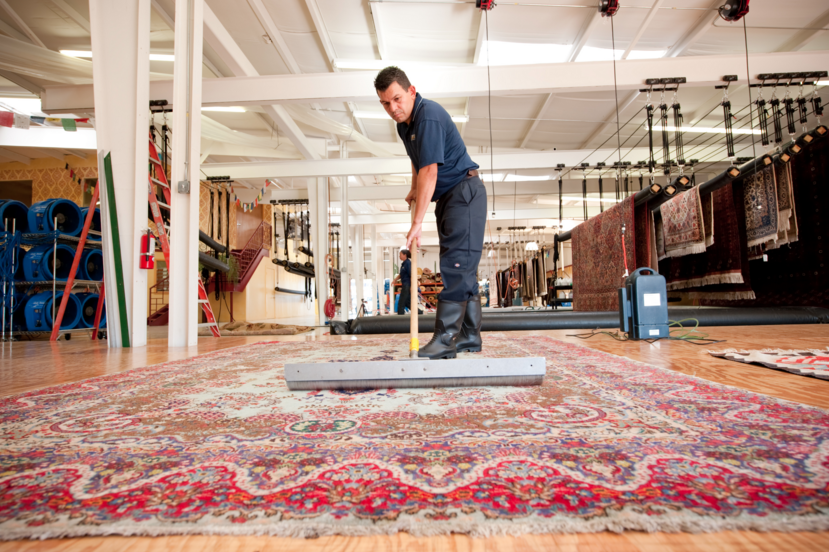 Photo: Austonian Rug Cleaning
When in doubt, hire a professional. The reason behind this is because of how invaluable Oriental rugs are. These are antiquities—they're meant to last and durable, but when damaged it can be difficult to repair. Oriental rugs, like any other product, need to be cleaned to maintain their handmade manner of craft. The only difference is that these pieces are completely handmade; because of how they're constructed, it can be difficult to repair them if damaged.