7 Tips For Organizing Your Kitchen and Making Cooking Easy!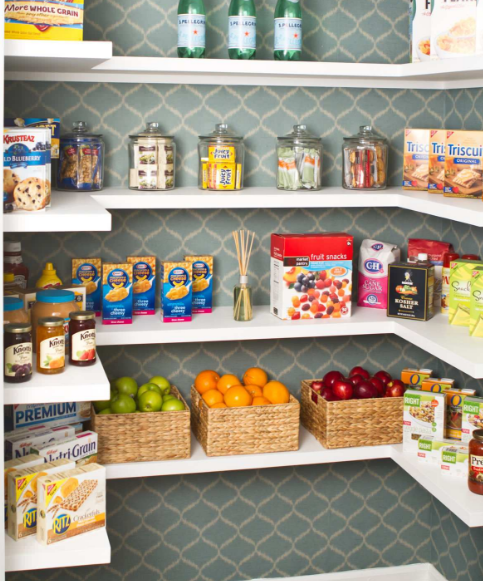 Your kitchen is one of the hardest rooms to keep organized. With everything you use when cooking, it's hard to know where to place things, how to organize them, and how to create enough workspace. Here are seven tips for organizing your kitchen and making cooking easy and fast!
Use a Pot Rack
Hang a pot rack from the ceiling in a space where it won't get in the way. Store your pots and pans on the rack in an organized manner, and be sure the rack is in a proper place. If your pots and pans are not pleasing to the eye, you can obscure the rack by blocking it from the light or hiding it behind hanging plants. If you don't use your pots or pans regularly, be sure to dust them off occasionally. Do not hang your pots and pans directly over your cooking space or too high up.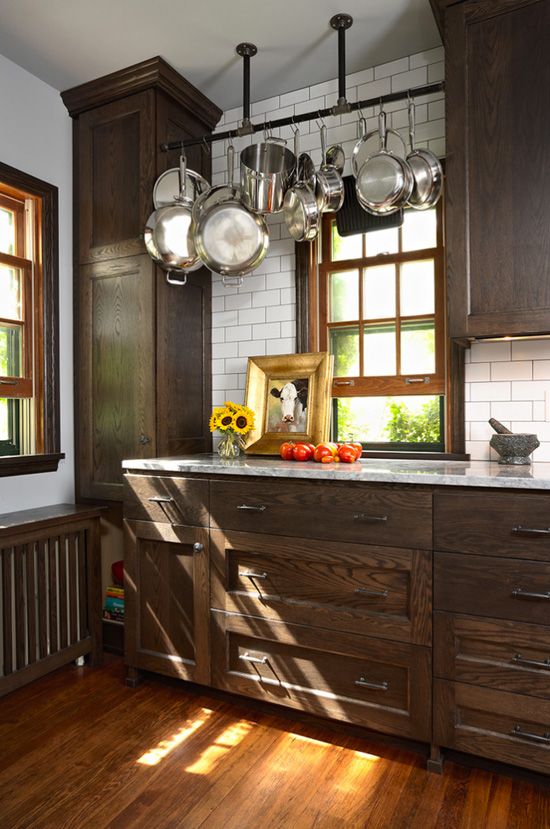 Photo: Fiddlehead Design Group
Use Hooks
Using hooks is a great way to free up space. In the kitchen, use them to hang potholders, towels, pot lids, mugs, and other items that would otherwise take up space on the counters or in the cabinets. You'll find hooks in a variety of shapes, sizes, and designs, so you'll be able to find exactly what you need.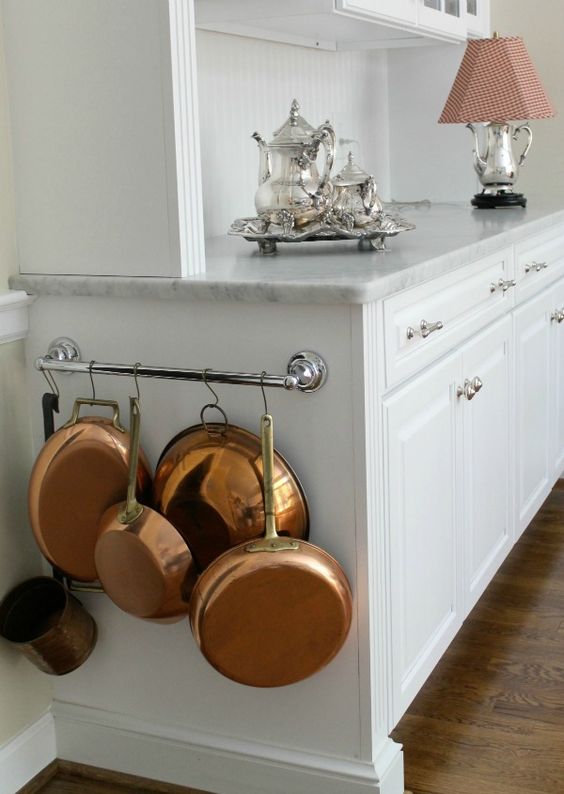 Photo: Country Living
Use Floating Shelves
Hang shelves on a wall where they'll be out of the way. Store cookbooks, extra towels, potholders, and similar items to free up counter and cabinet space. You can even use them as a spice rack or makeshift pantry.
Use a Lazy Susan
A Lazy Susan is a great way to save cabinet space. Place one in a well-used cabinet to store extra items that otherwise wouldn't fit. A Lazy Susan will make it easy to reach all of your items, even those that usually get lost in the back of your cabinet. They come in a variety of sizes, so you can use as many as you need in as many cabinets as you need.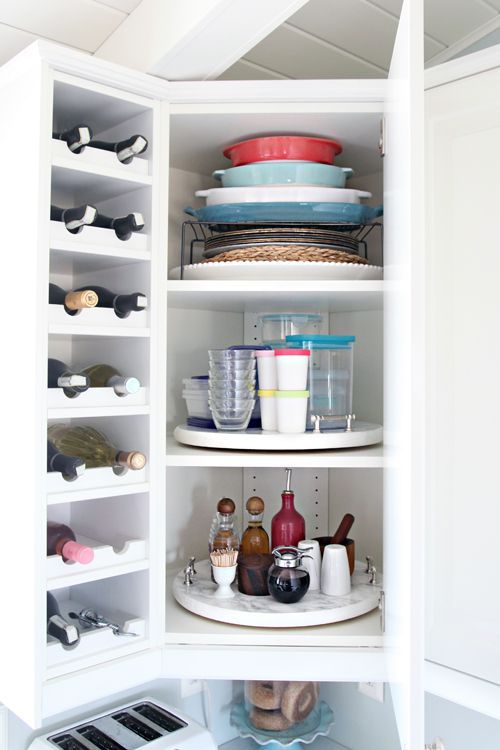 Photo: Iheartorganizing.com
Add an Island
A kitchen island provides extra space for both storage and use. If your kitchen doesn't have one, you can buy one in a size that suits your needs. If your kitchen is short on space, purchase one with casters so you can move it back and forth. Find a convenient place to store it, then just roll it into the kitchen when you need it.
Organize Your Pantry
If you have a pantry, keep it neat and organized. Place like items together, with items you don't use on a regular basis towards the back, and items you do use on a regular basis in the front.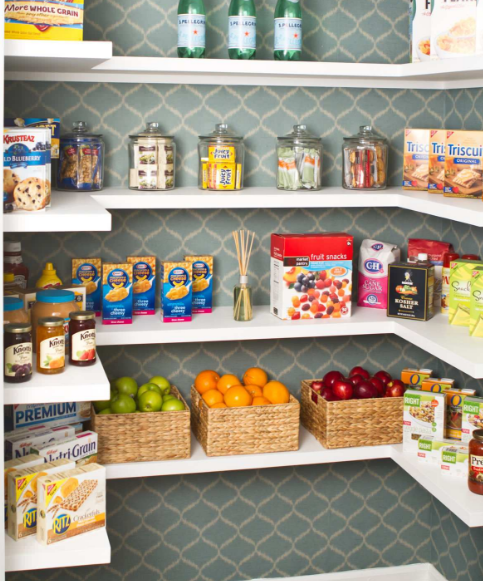 Photo: Charmean Neithart Interiors
Organize Your Cabinets
Keep your cabinets organized in a similar fashion to the pantry: Place items you don't use often in the higher cabinets, and items you use regularly in the lower ones. Keep dish sets, cups, mugs, and glasses together. Store your everyday dishes in the cabinet closest to the dishwasher so it's easier to empty.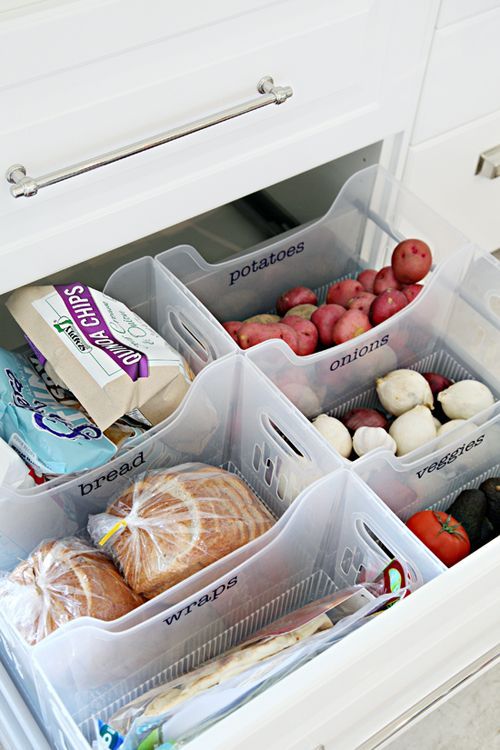 Photo: Better Homes and Gardens
By following these seven easy organization tips, you should have your kitchen organized in no time! My advice is to move items around and try new storage items, until you come up with a system that works for you.
MORE ORGANIZING IDEAS:
1) The Ultimate Guide to Cleaning and Organizing Your Kitchen
2) Smart Kitchen Makeover: These 7 Must-Have Ideas Will Save Your Life