If you have kids in your home, you can bet that you have clutter, especially in their room. Here's how to solve it – fast!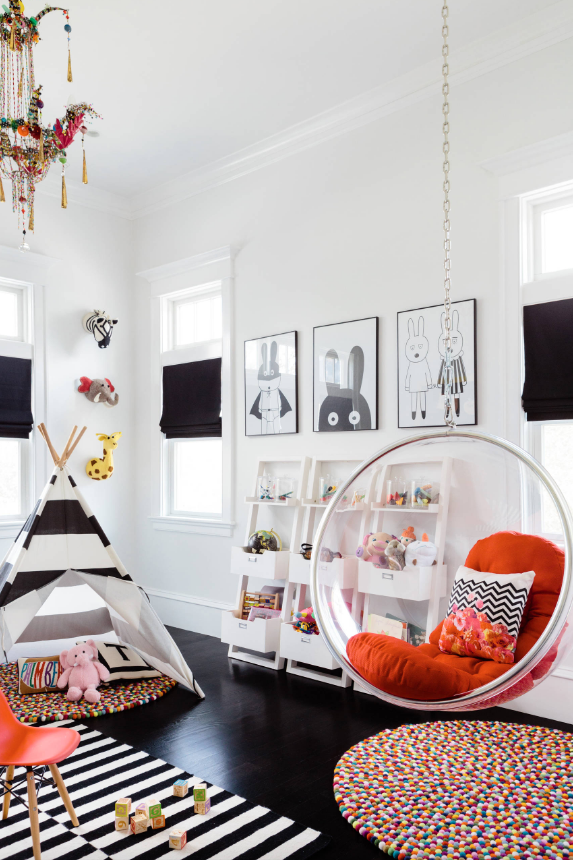 Photo: Joyelle West Photography
From the new toys you buy daily to the old toys from years ago, they stack up and they take up a lot of room. Unfortunately, most kids do not care where their toys go, and they simply throw them around the room to create a "neat" appearance for some time. Fortunately, there are some awesome toy storage ideas below that will encourage your child to pick up his or her room more often.
Mesh Hangers
If you have never seen a mesh hanger, you need to Google it right now. These hangers are the perfect toy storage option for your child's room and they will love them as much as you do. These little hangers allow your child to put toys in storage in the different open slots and they can grab their toy, play with it, and put it back with ease.
Wall Garage for Hot Wheels and Cars
If your little one has tons of cars such as Hot Wheels or Matchbox, it may be time to build a small garage on the wall in order to get organized. The garage can be made from wood and feature several shelves that the cars can stack right on to. Use a couple of dowels to keep the cars from rolling off either side and you are good to go. Your child will love how organized their cars look and they can even color-code the shelves.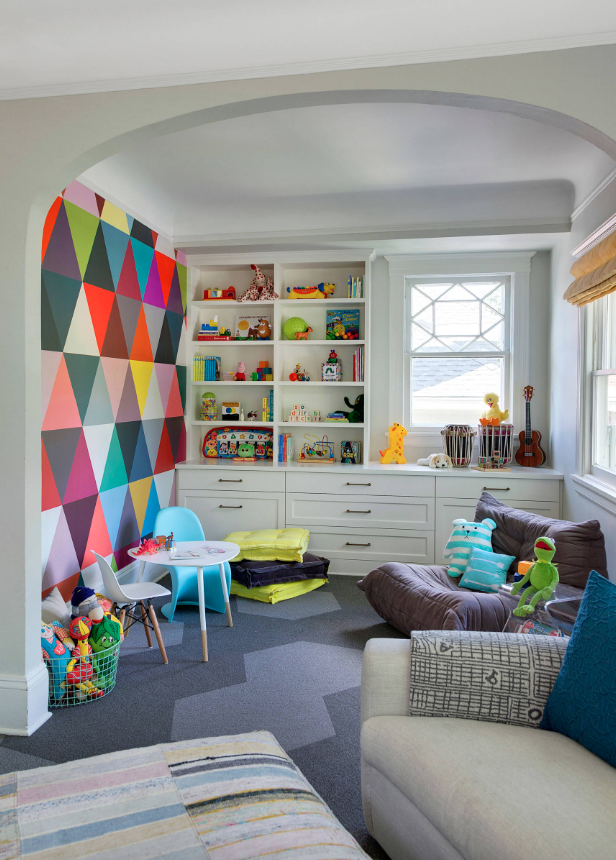 Photo: Lucy Interior Design
Toy Box with a Bench
Why not have a toy box that can double as a toy box and a bench? This is a wonderful idea that will literally kiss the clutter goodbye for any kid's room and you can even turn a traditional toy box into a bench. Simply paint the toy box your child's favorite color, add some designs, a pillow for them to sit on and you have yourself a toy box bench.
One of the nice things about the toy box bench is that it encourages your child to read too as they have a fancy little spot to sit.
If your child has collectable toys, determine that before they get put in the toy box as they are sure to get damaged from other toys and from frequent use. Follow these storage tips to help with collectable toy storage: https://www.storagearea.com/blog/how-to-store-your-collectible-toy-collection.html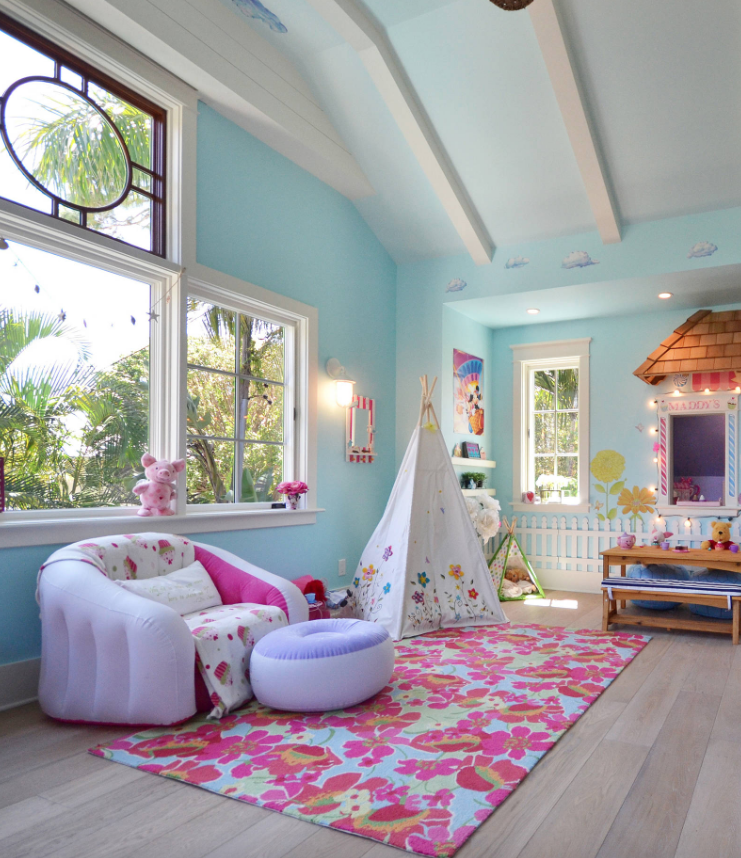 Photo: Energy Smart Home Plans
Stuffed Animal Cage
You've likely seen the large cages at the store that have balls in them and you can easily grab the balls and then toss them back at the top. This same idea works wonders for stuffed animals too and you do not have to put much work in to create your child's own little zoo area.
The zoo is made from wood and uses bungee cords that allow your child to reach in and remove any stuffed animal they want. The zoo keeps the stuffed animals in a neat order so that they are no longer all over the floor.
If you do not like the zoo idea or do not have the room, consider a stuffed animal hammock.
Cute Storage Ideas Can Lead to Fun When Cleaning Up
If your child likes the storage ideas you put in their room, cleaning up will not be difficult and you will find that they enjoy it and keep their room clean.