Smart Kitchen Makeover: These 7 Must-Have Ideas Will Save Your Life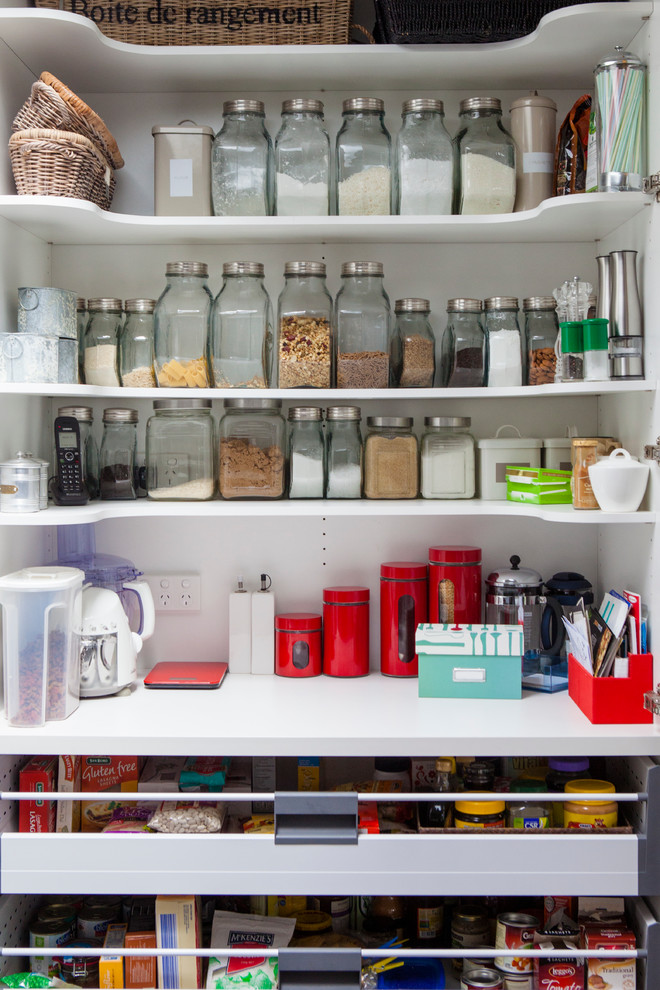 Spruce up your kitchen this season with some of our smart must-have additions that will make all of your kitchen tasks fast, easy, and enjoyable!
Turn a Empty Space into a Breakfast Station
What's a better way to start your day than with your own personal breakfast station? This designer transformed an empty space into small station equipped with all of your breakfast needs. With all the kitchen accessories you need like a microwave, to coffee machine, and even your own mini TV, this space is the perfect start to a great day!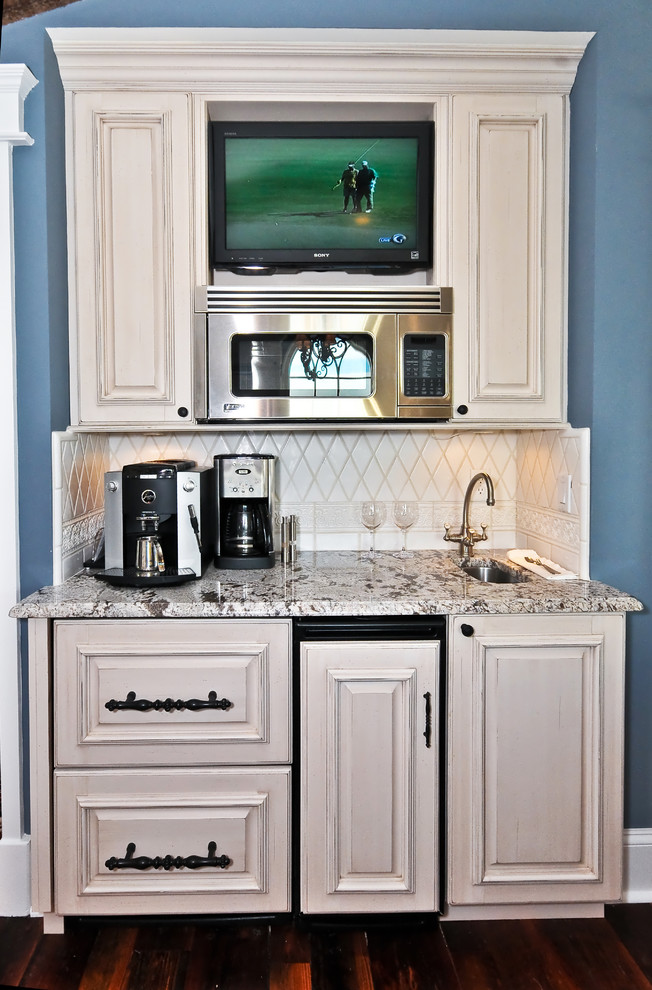 Photo: Houzz
Keep Your Pantry Organized
Having an organized pantry is a saver and it saves so much time when cooking. No more searching for ingredients when everything is labeled right in front of you! Install open shelving, pull-out drawers and even a small counter to write down your shopping list, keep your recipes, and so much more.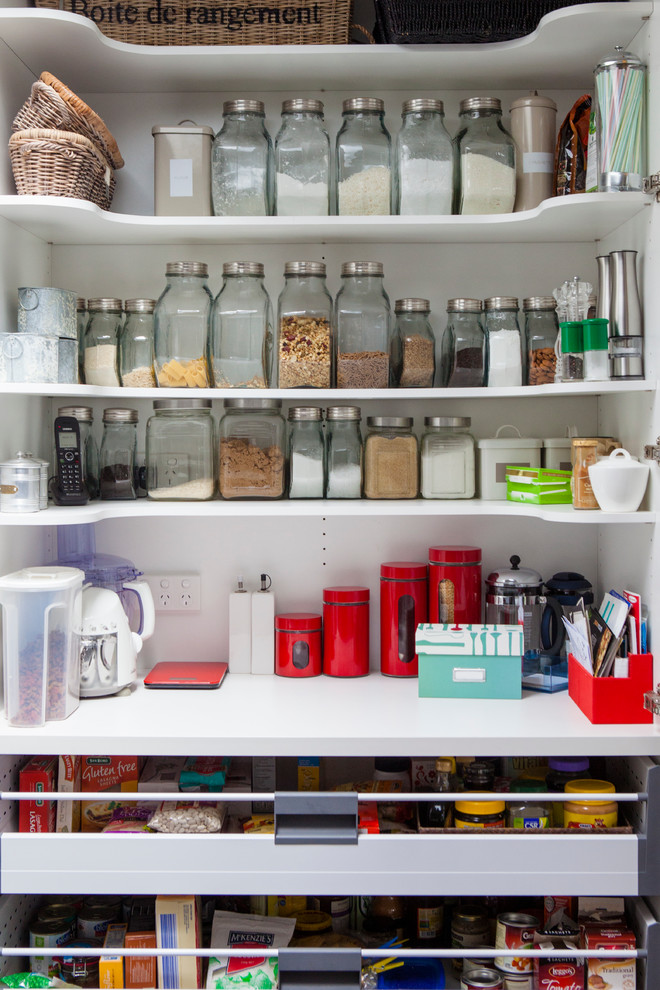 Photo: Jasmine McClelland Design
Keep a Dog Food Drawer
This is one of my favorite kitchen must-haves and would be a definite life saver! To keep your dog food fresh and making pet feeding time that much easier, install a bin in one of your empty kitchen drawers. No more bending down into the dog food bag, and no more mess involved!
Photo: Sazama Design Build Remodel
Keep an Organized Spice Drawer
Organize a drawer in your kitchen to keep all of your spices in one place, labels facing up! This spice drawer is better than keeping a spice rack – I hate taking up counter space in my kitchen!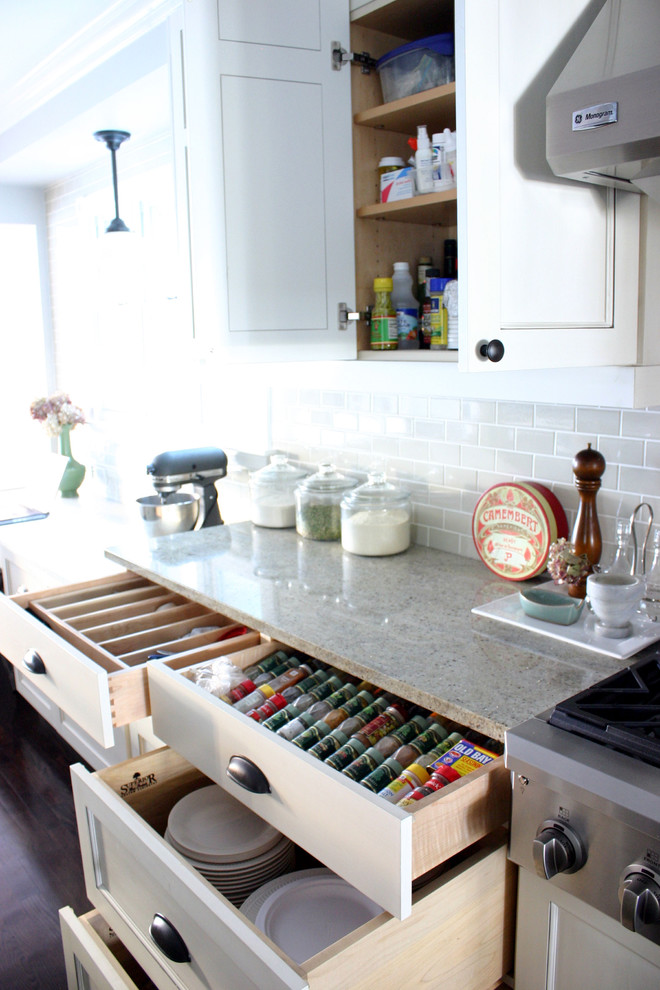 Photo: Rebekah Zaveloff – KitchenLab
Put Your Pots and Pans on Display
One of the biggest problems most home owners face in their kitchens is not enough storage space. Hanging your pots above your kitchen island or even at the side of your countertops is not only stylish now but it frees up SO much space in your cupboards and drawers!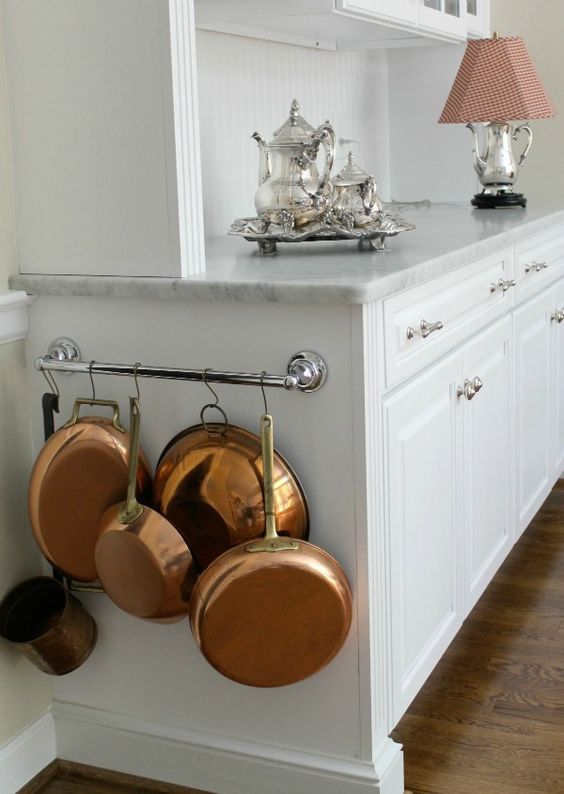 Photo: Country Living