How to Clean Your Cast Iron Skillet THE RIGHT WAY!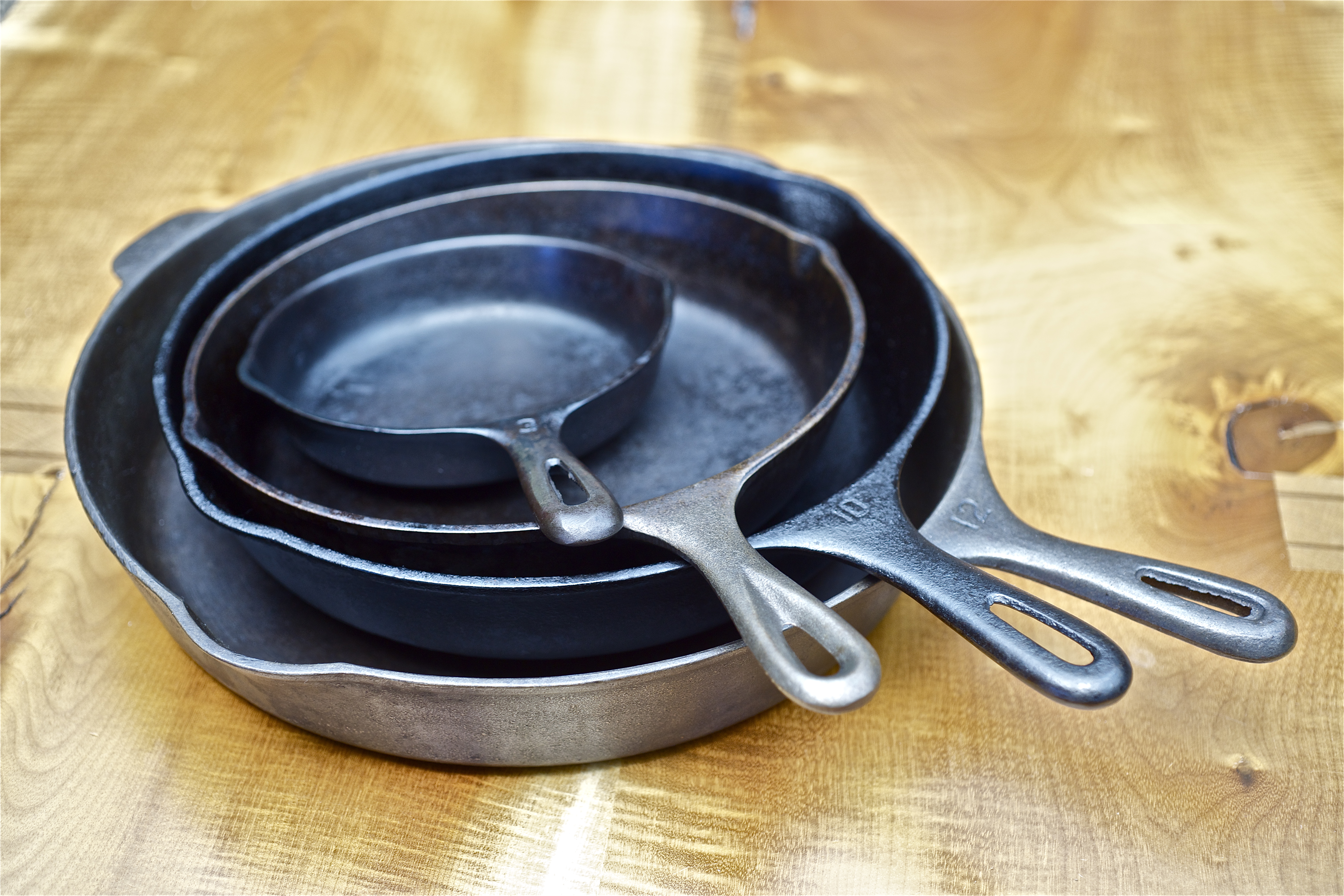 If you've ever wondered how to clean your cast iron skillet properly, check out our tips!
Article By: Mirna Cacic
Cast iron skillets are one of those things that not many people know how to clean. You've all heard the stories about how you're not allowed to use soap, or any other harsh chemicals. All you need to clean your skillet are a few basic items like salt, oil, and a sponge. Check out our tips and tricks below to get your skillet looking fresh and new!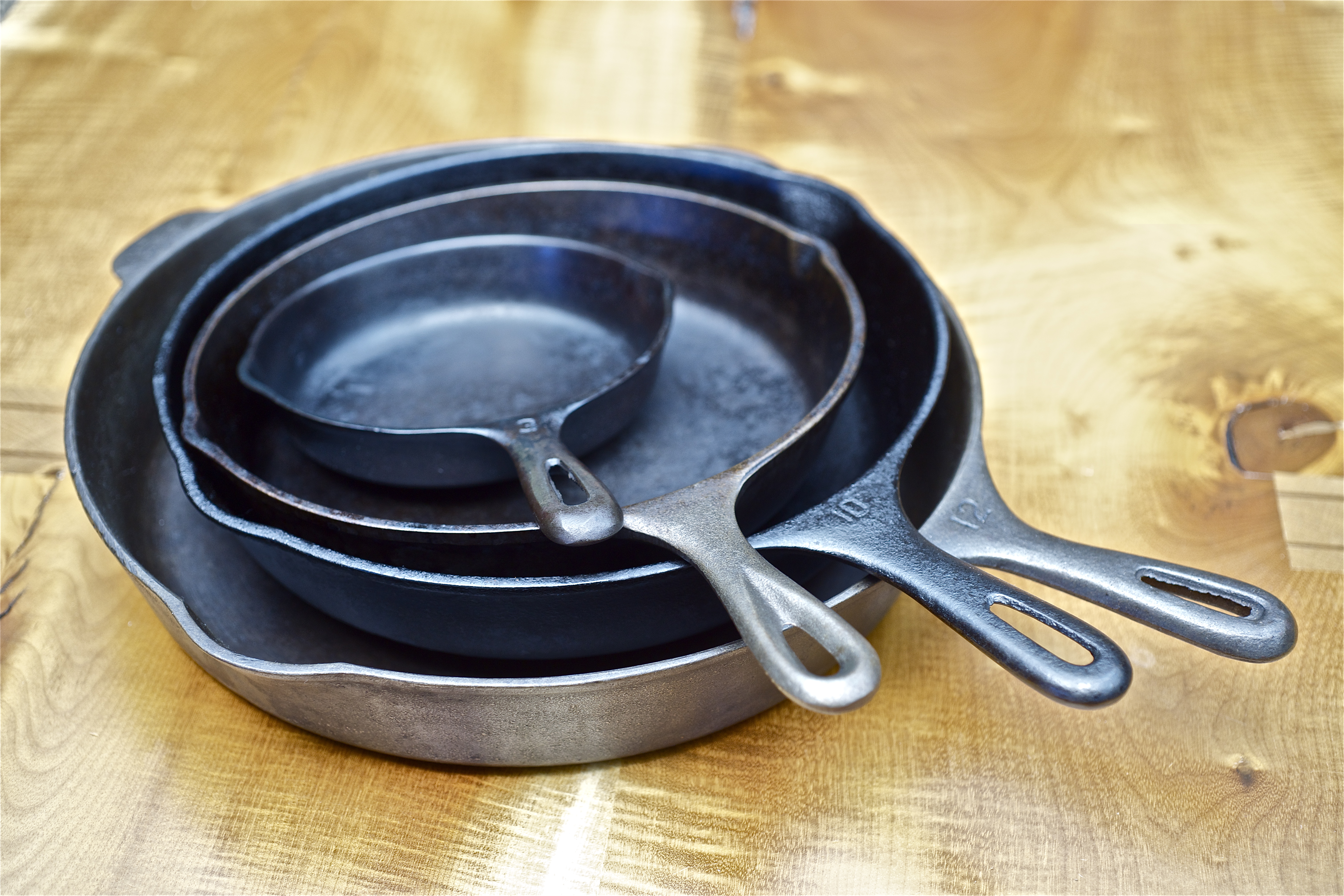 Supply Checklist:
1) Cast iron skillet
2) Salt
3) Sponge
4) Vegetable oil
5) Paper towels
6) Kitchen towel
Step #1:
It's important to clean the skillet each and every time you use it. This way you'll prevent gunk from building up, making the job much easier. Don't soak your skillet to get rid of stuck-on food, as it can make it rusty.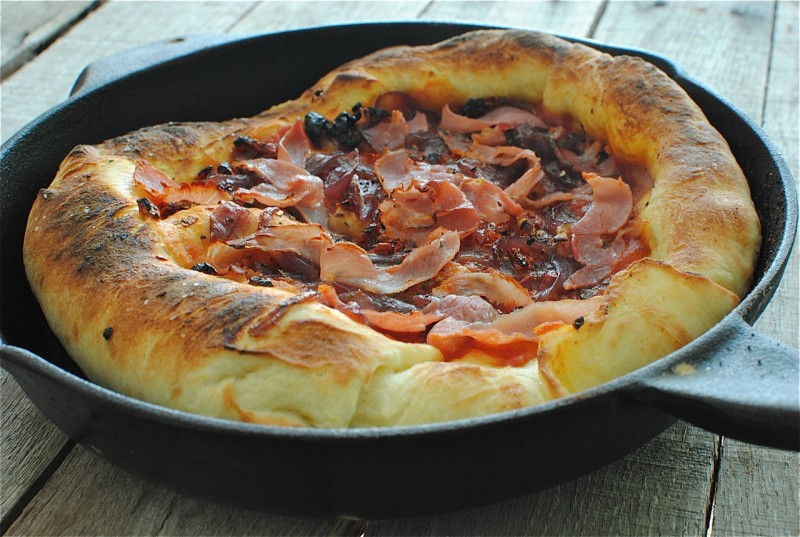 Step #2:
To wash your skillet, simply scrub it with a sponge under hot water. Avoid soap or steel wool, as it can strip your skillet of its seasoning.
Step #3:
To get rid of burnt or stuck-on food, sprinkle salt over your skillet and add a bit of water. Swish it around with your sponge to make a paste, and then scrub it.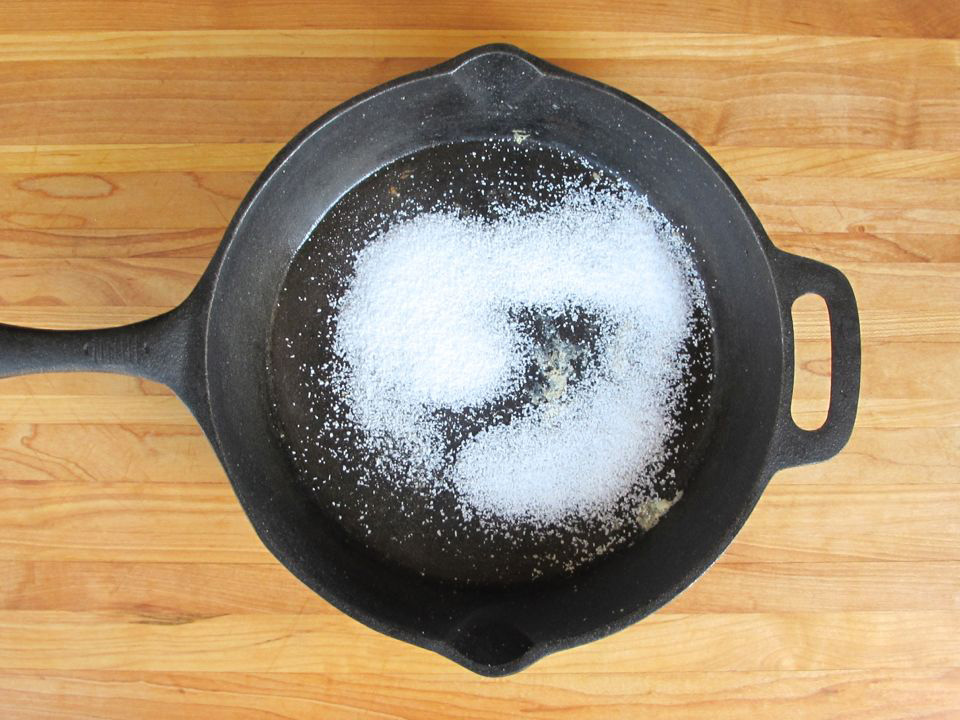 Step #4:
Rinse the skillet and dry it with a kitchen towel.
Step #5:
Grab a sheet of paper towel and add a few drops of vegetable oil to your skillet. Wipe the skillet down, then get out a clean paper towel and wipe it again to get rid of any excess oil. To store your skillet, keep it in a dry place.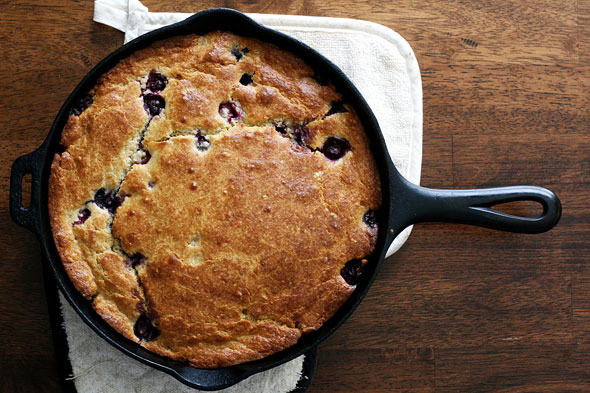 Photos: Sarcastic Cooking, Tori Avey, Lemons and Anchovies, Galley Kitchen Gal.