DIY Home Repair: How to Fix Drywall Holes Yourself for Cheap!
Got holes in your drywall? Before you call in for help, take a look at this easy tutorial! We're going to show you how you can repair your drywall yourself easily and cheaply!
Article By: Mirna Cacic
If the kids are putting in way too many holes in the walls and your house is starting to look like a block of Swiss cheese, have no fear! There is a way you can patch up your drywall yourself, and it's oh so easy, too! Patching up those unsightly holes is going to take you less than an hour to do – and that includes drying time! Save yourself a couple bucks by following along with our easy tutorial! Let's get started!
What You Will Need:
1) Peel-and-stick drywall patch kit
2) Utility knife
3) 6″ taping knife
4) Fine-grit sandpaper
5) Joint compound
6) Drywall primer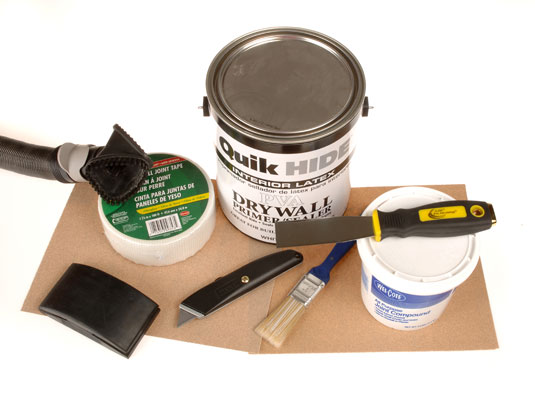 Step #1:
Cut away any loose paper from the hole using the utility knife.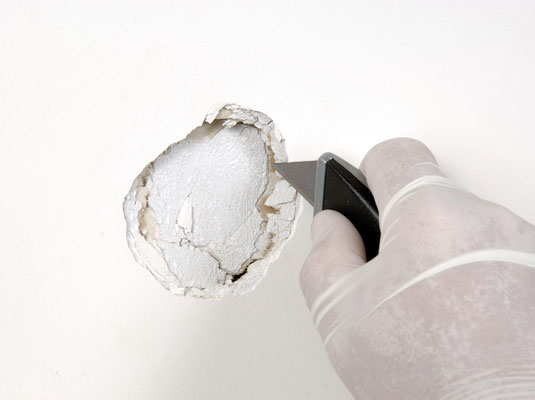 Step #2:
Take your patch and peel away the backing paper. Place the patch over the hole and smooth it out.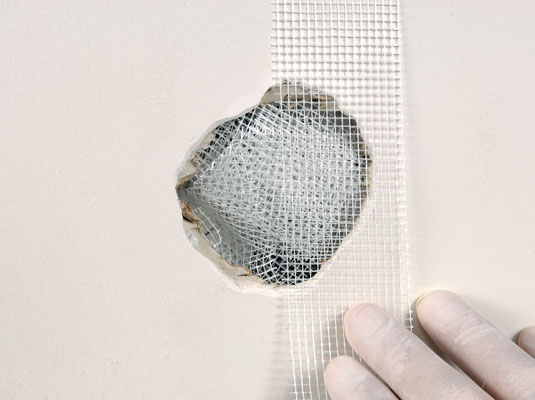 Step #3:
Take the taping knife and press the drywall primer into the patch. Make sure the entire patch is covered.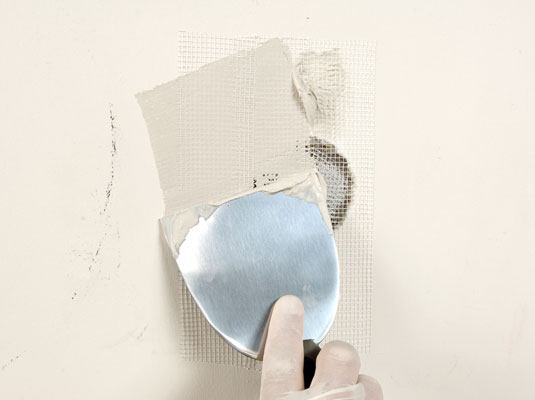 Step #4:
Take the joint compound and cover up the patch again. Cover the patch in two thin coats.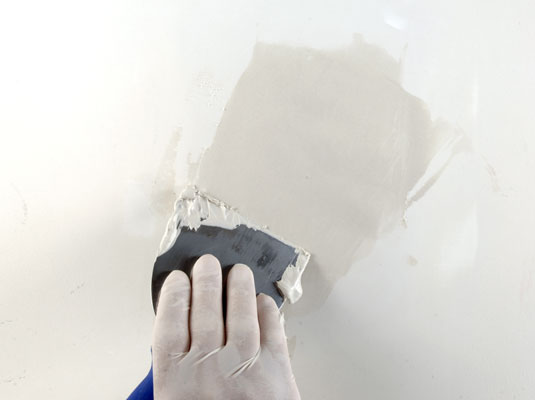 Step #5:
Allow the joint compound to dry. This usually takes about 30 minutes. When it's dry, sand it smooth with the sandpaper. Blend the edges of the patch to help it blend in with the rest of the wall.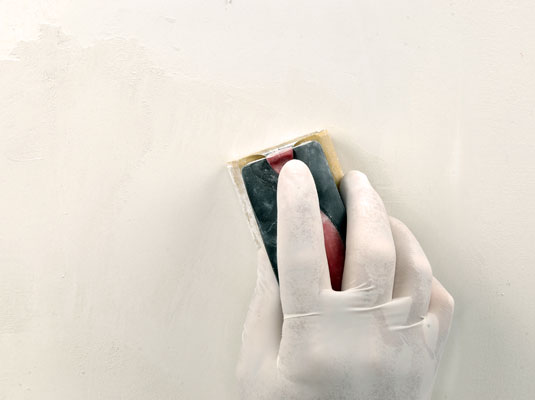 Photos: This Old House, Dummies.