Gardening DIY: Turn a Thrift Store Chair Into a Cute Shabby Chic Inspired Planter!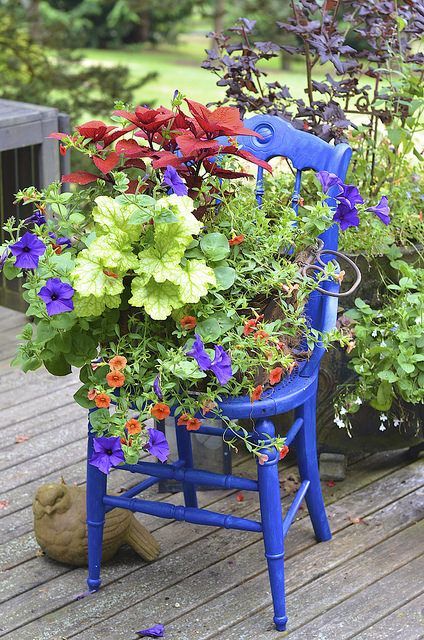 Take that old chair that's been sitting in your basement and turn it into an adorable shabby chic planter for your porch!
Article By: Mirna Cacic
We just love anything shabby chic, and this cute chair planter is no exception! Raid your local thrift store or garage sale for an old wooden chair that you can turn into a planter for cheap! This is a great way to dress up your porch, patio, or garden if you're on a budget. Paint the chair a fun color or add whimsical designs to it to dress it up and match it to your garden decor. This project is great because you don't need any special power tools to get the job done, and it can be done in less than an hour!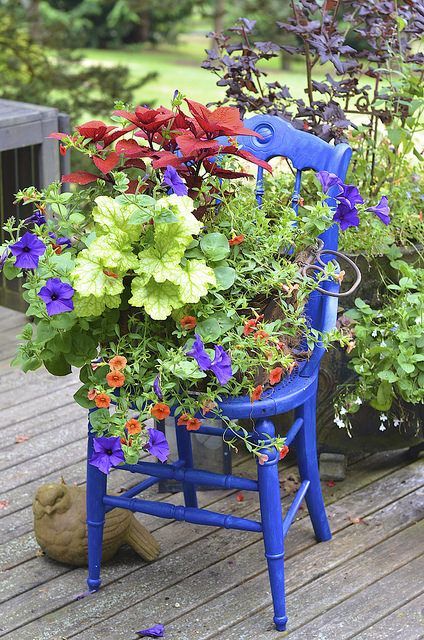 Supply Checklist:
1) Old Chair
2) Paint
3) Sand paper
4) A planter with a lip, wide enough to fit inside your chair (the lip will help hold the planter in place)
5) Polycrylic
6) Screwdriver
7) Damp cloth
8) Plants and soil
Step #1:
Sand your chair using the sand paper. This will help remove any varnish that will prevent the new paint from sticking to your chair. Sanding the chair will roughen up the surface so the paint can stick better.
Step #2:
Take out the seat from the chair. You can do this easily by removing any screws using a screwdriver.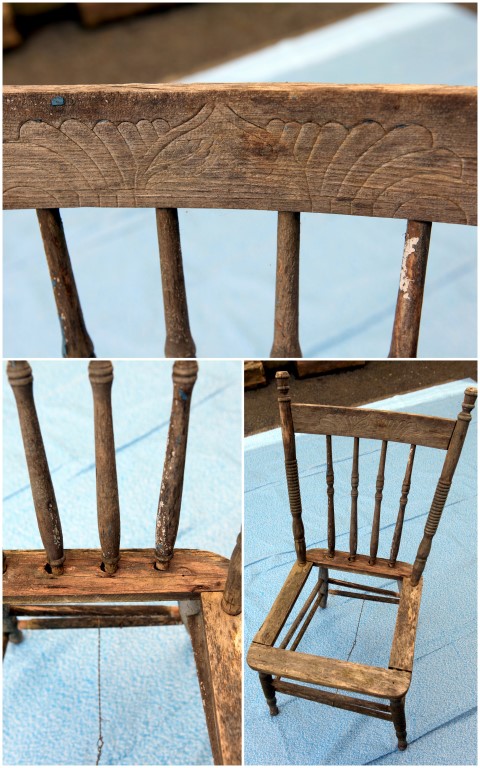 Step #3:
Get a damp cloth and wipe down the chair to get rid of any dust before painting. When you're finished, paint your chair your desired color.
Step #4:
To make the new paint on your chair last longer, give it a few coats of polycrylic.
Step #5:
Add your soil and plants to your planter, then place the planter into the spot where the chair seat originally was. Now place your new shabby chic planter anywhere you like! Try it out on your patio or porch, or place it in your garden amongst your flowers!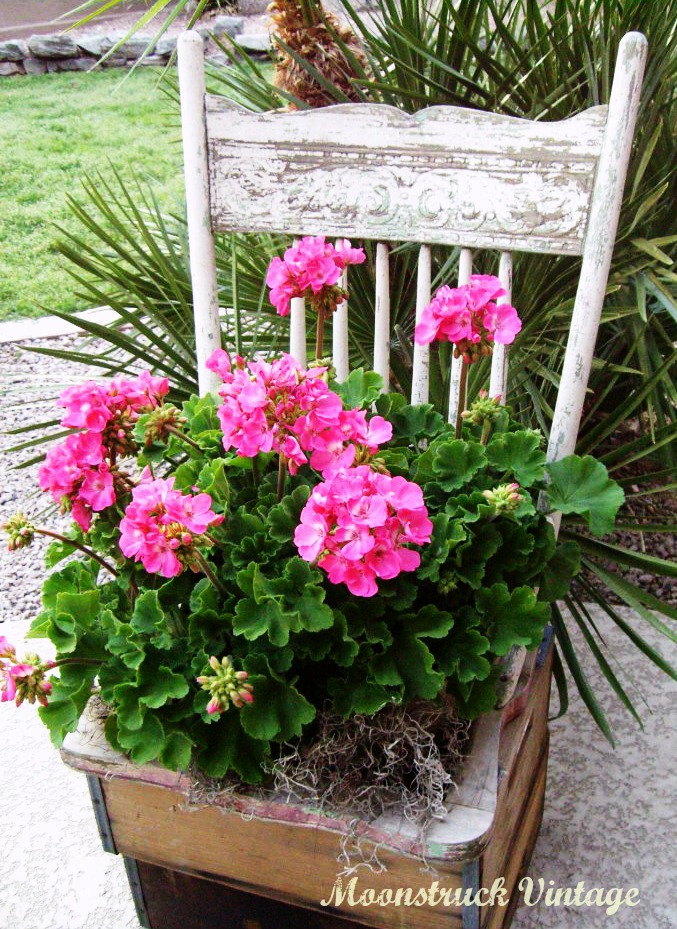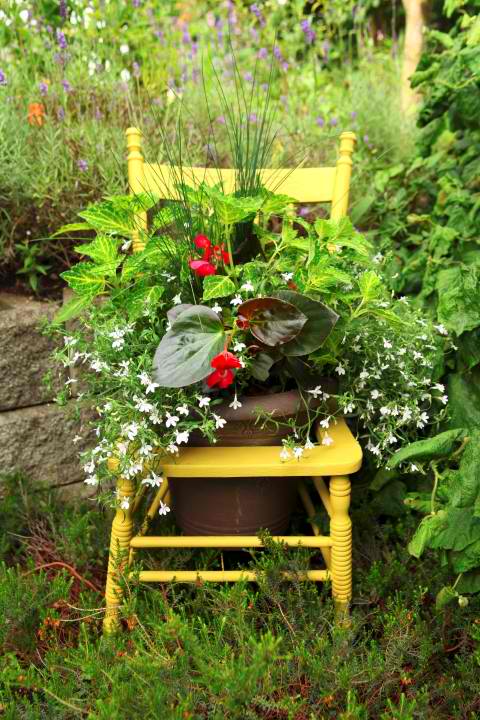 Photos: DIY Cozy Home, Love This Pic, Moonstruck Vintage.