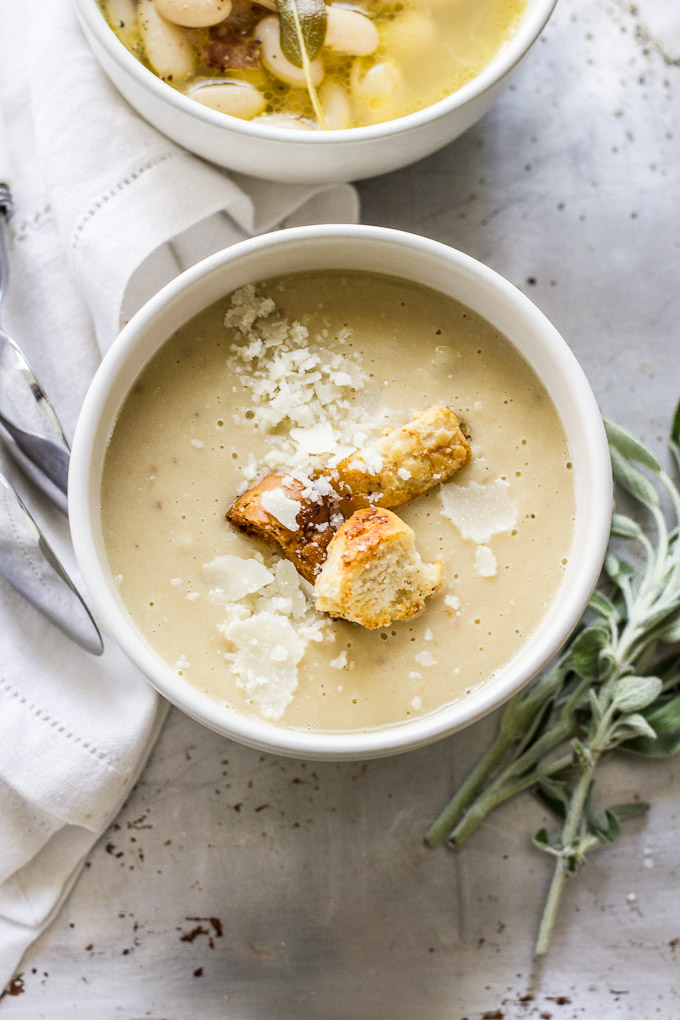 The cold winter is still upon us, so warm up with this tasty white bean soup! It's easy to make with chicken broth, bacon, parmesan cheese, sage, and celery!
Spring is almost here, but winter still has us in its grip. Get through these last few cold night by warming up with this white bean and bacon soup! It's easy enough to make for a weeknight dinner, and would make a great frozen make-ahead meal. Make a big batch and bring some to work, or pack it in a thermos for lunch for the kids! This soup is delicious and is made from white beans, parmesan cheese, bacon, celery, garlic, chicken stock, and sage. Throw on that apron and let's get cookin'!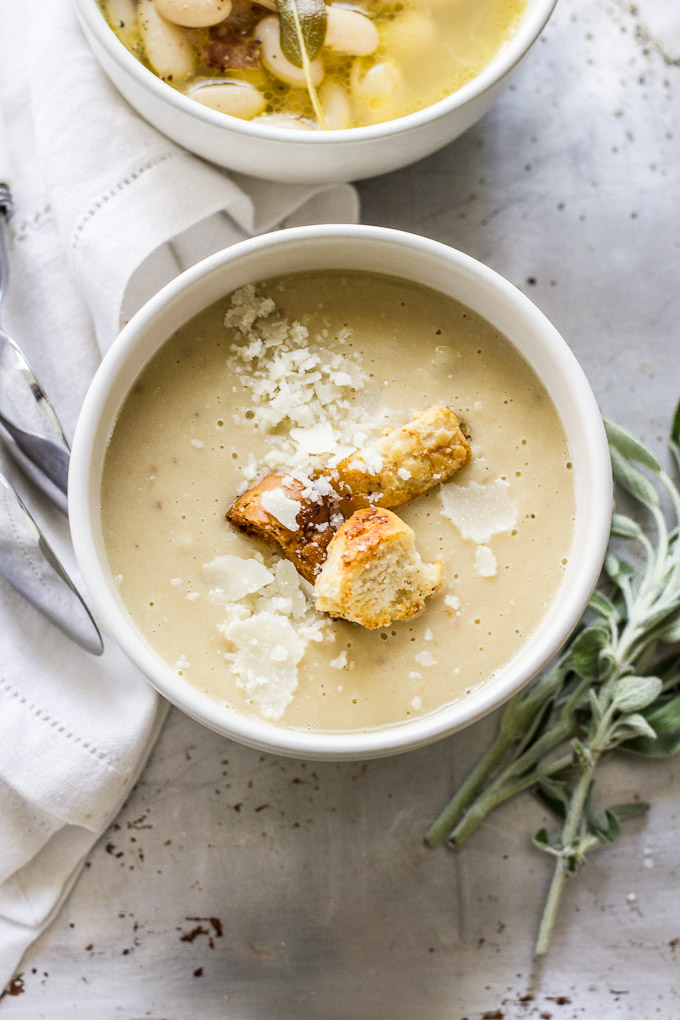 White Bean Soup Recipe With Parmesan Cheese, Bacon, and Sage
2015-02-19 13:44:04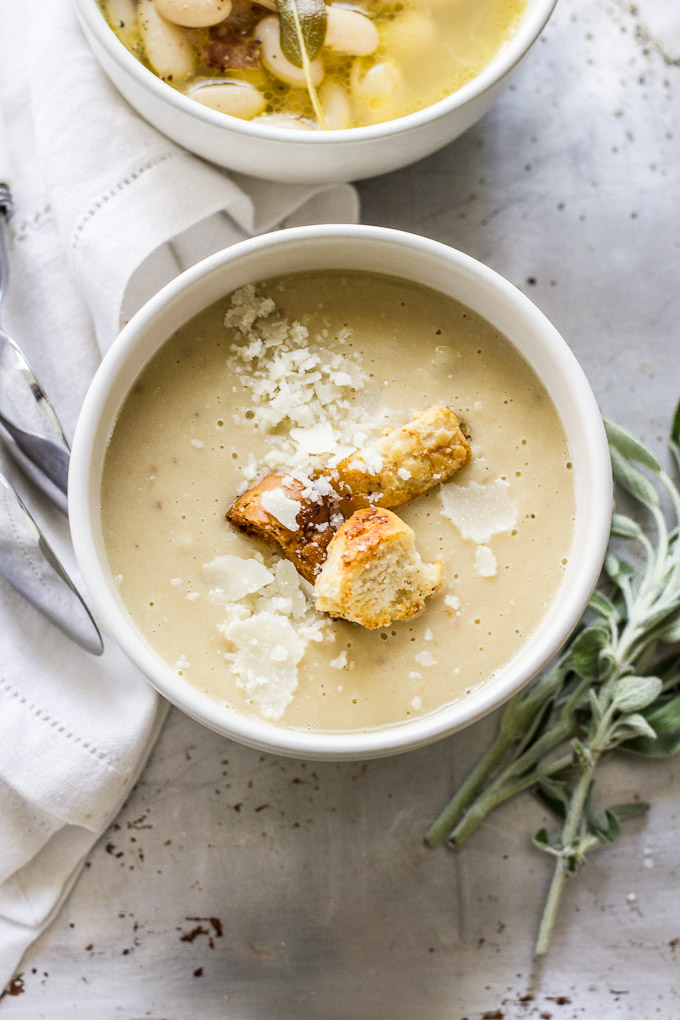 Looking for some healthy comfort food? Try this white bean soup with bacon, garlic, parmesan cheese, celery, and sage! Serve it up with crusty bread for dipping!
Ingredients
1 lb. of cannellini beans, dried
1-2 slices of bacon
1 onion, diced
1 celery, diced
2 cloves of garlic, sliced
4 sage leaves
2 quarts of low-sodium chicken stock
1 tsp. olive oil
salt and pepper
garlic croutons and parmesan cheese for garnish
crusty sourdough bread for dipping
Instructions
Soak the beans overnight in a bowl of water.
In a large pot, add in olive oil and heat it over medium heat.
Chop the bacon roughly and add it into the pot. Saute the bacon until it's a golden color.
Add in celery, onion, garlic, and sage. Saute until the onions are translucent (5-7 minutes).
Take out the leftover oil with a spoon by tilting the pot.
Drain the beans and place them in the pot.
Add in chicken broth and bring the soup to a boil.
Reduce the heat and allow the soup to simmer until the beans are tender (1-1 1/2 hours).
Season the soup with salt and pepper.
If you would like the soup to be smooth, you can put it in the blender and blend until it's creamy. If you like chunky soup, you can leave it as is.
Garnish the soup with parmesan cheese and croutons and serve with crusty bread.
Better HouseKeeper https://betterhousekeeper.com/
Photos: The Clever Carrot.