How to Jazz Up Flea Market Vintage Plates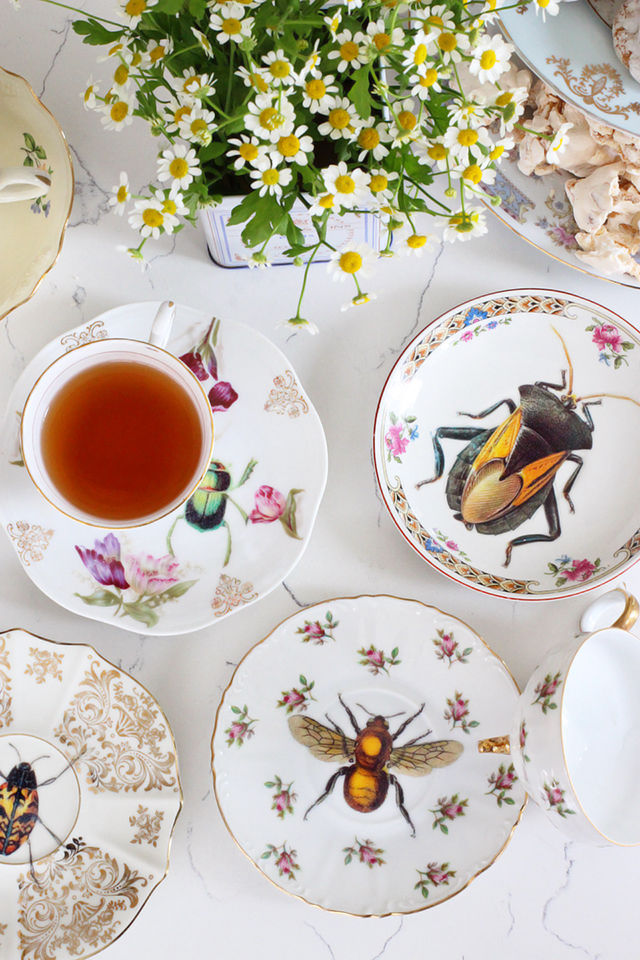 If you're like us, and you love flea markets and thrift stores, we can bet you've gathered up a collection of beautiful (although mismatched!) vintage plates. Don't know what to do with them all? Upcycle them!
There's an easy way to bring some life into thrift store vintage plates! Why not jazz them up a bit with adorable vintage bug drawings? It doesn't just have to be insects! Try rabbits, crown jewels, or cats! You can find loads of these vintage images over at The Graphics Fairy, which is our go-to site for all of our vintage picture needs!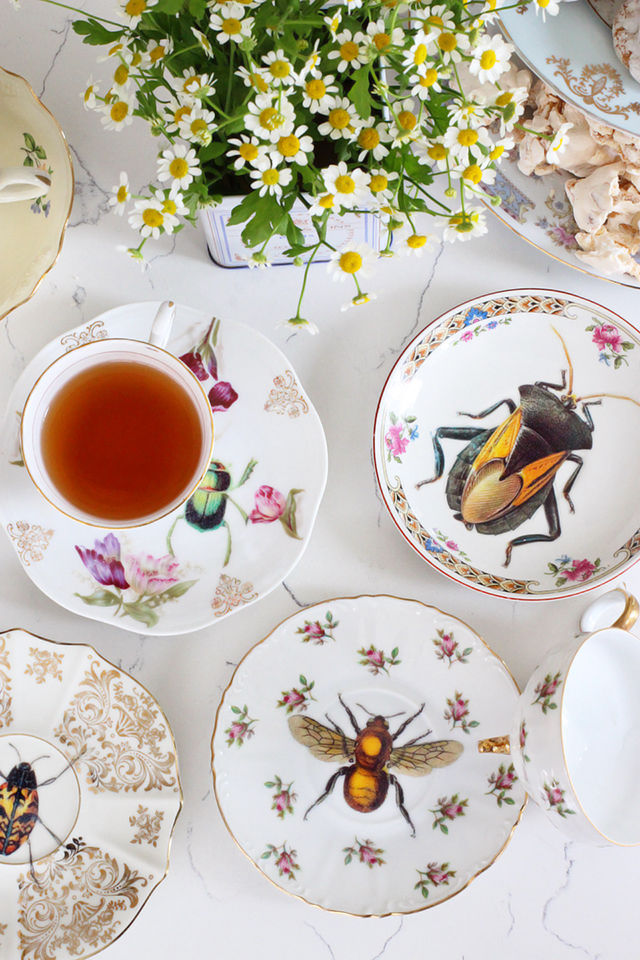 Supplies:
– Vintage plates
– Clear waterslide decals
– Clear acrylic coat
– Scissors
– A small bowl
– Warm water
– Paper towels
Step #1:
Print out your images onto the glossy side of the waterslide decal paper. Allow it to dry completely, then spray it with acrylic clear coat. Leave it to dry, then cut out your images.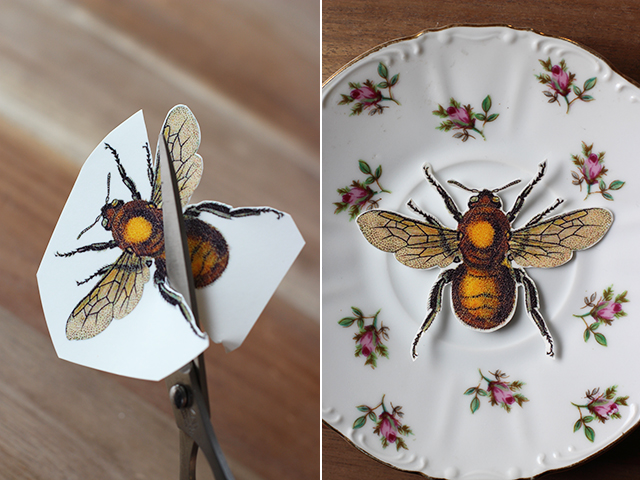 Step #2:
Place the decals in a bowl of warm water. Allow it to sit for 15 seconds. When the decal separates from the liner, you can apply it to your plate.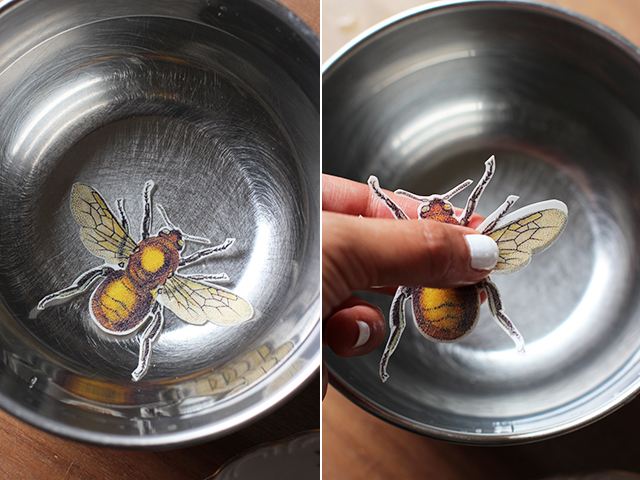 Step #3:
Place your decal onto the plate with the liner still attached. Slide the liner from beneath the decal. Smooth out any folds or bubbles using your finger. Blot with a paper towel and leave it to dry for at least 1 hour.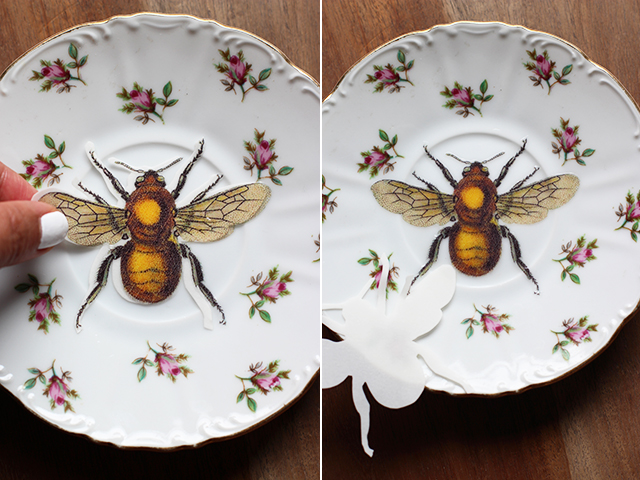 Step #4:
Remember, these decals aren't food safe. You cannot wash them or place them in the dishwasher. If you need to clean them, spot clean them only with a paper towel.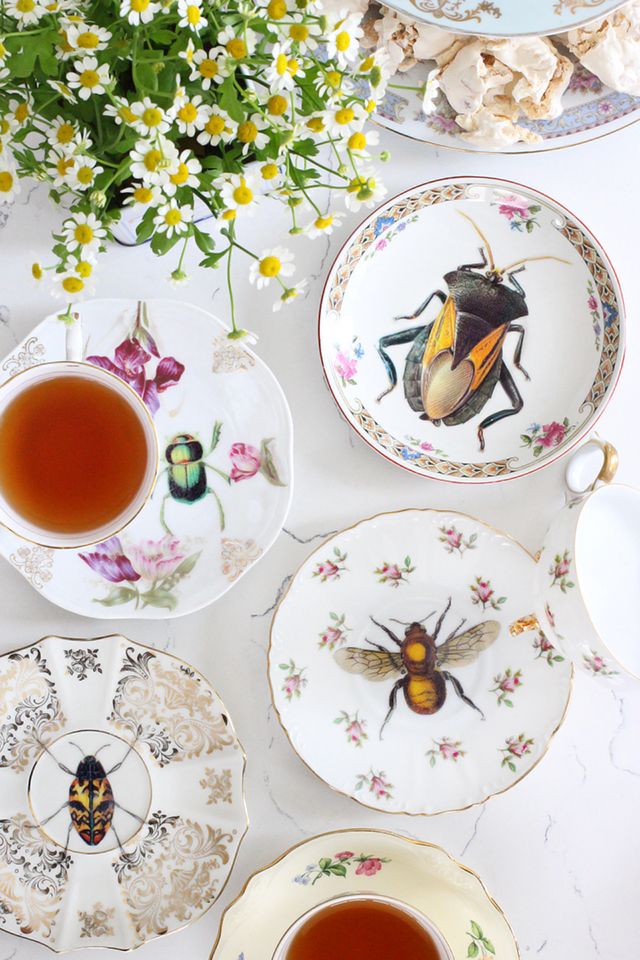 Photos: Honestly WTF.