Light Up Your Walkway This New Year's Eve With These Frozen Lanterns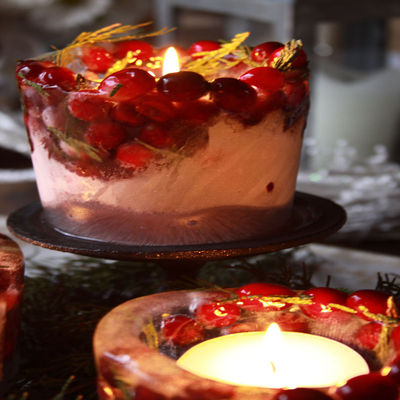 These icy lanterns are a great way to light up your walkway or front porch this New Year's Eve!
These gorgeous lanterns are easy to put together, and the best part is that they're free! Scour your yard for various greens and drop a few cranberries in for a pop of color. This is an easy way to transform your front porch or yard into an instant winter wonderland!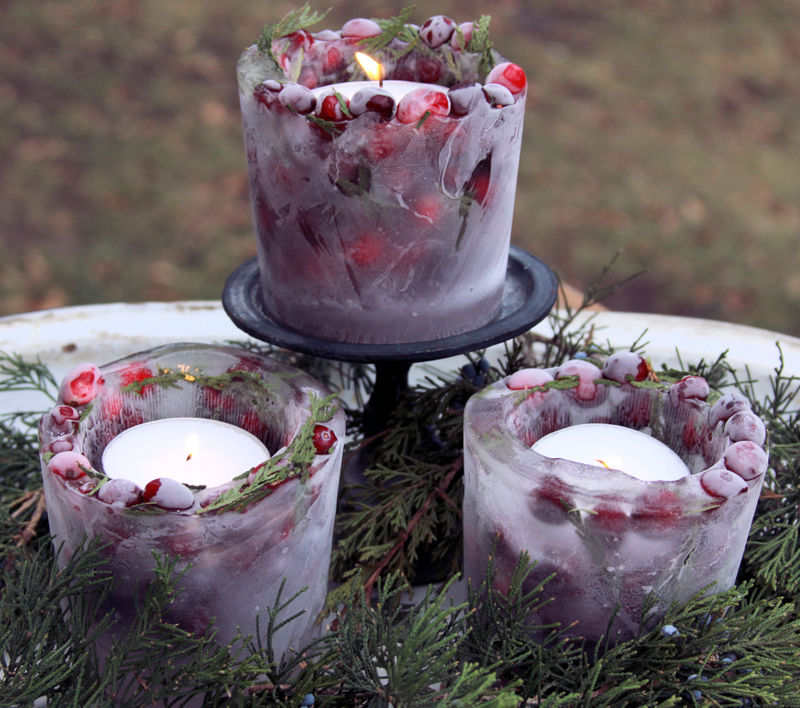 Step #1:
Grab 2 different sized tupperware bowls. One has to be larger than the other.
Step #2:
Fill up the large bowl with water, stopping 1/3 of the way from the top. Add in your greens and cranberries .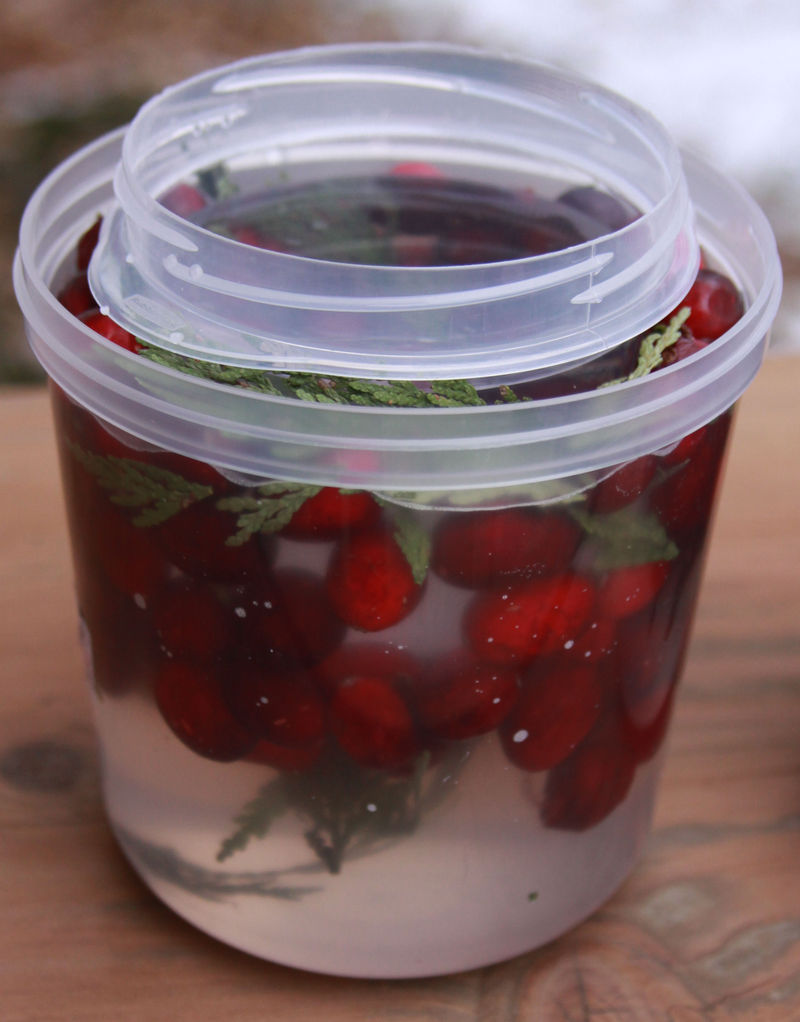 Step #3:
Fill up the smaller bowl with water and place it inside the larger one. This will make room for your candle. Place the bowls into your freezer overnight.
Step #4:
When the lanterns are frozen, you can run the bowls under warm water to loosen them. Place a candle inside and put your new icy lanterns on your front porch or walkway!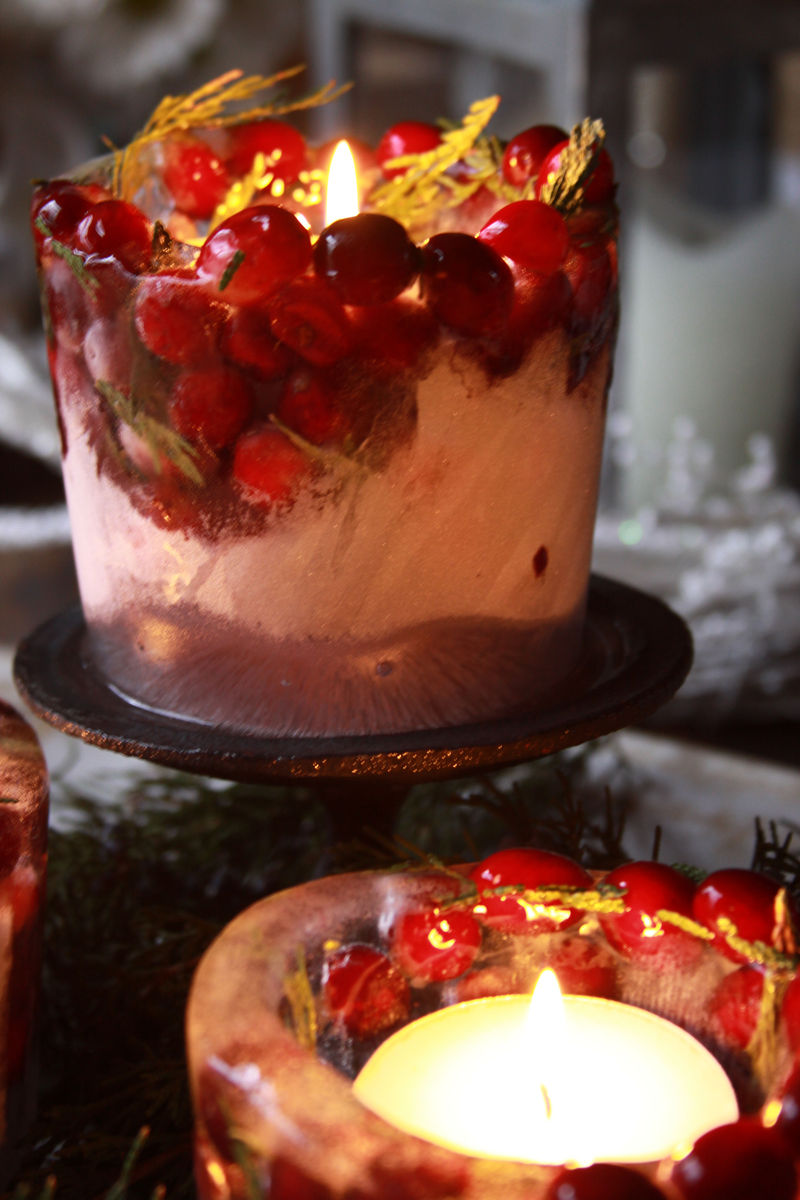 Photos: Raised in Cotton.