7 Ways to Uplift Your Outdoor Space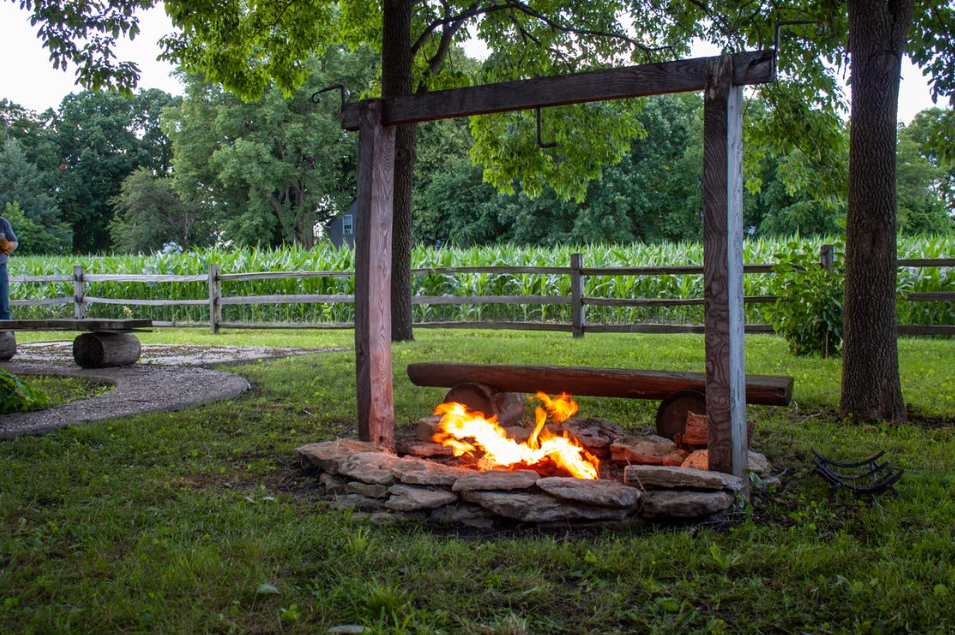 Create an inviting outdoor space your whole family will enjoy. Here are some ideas!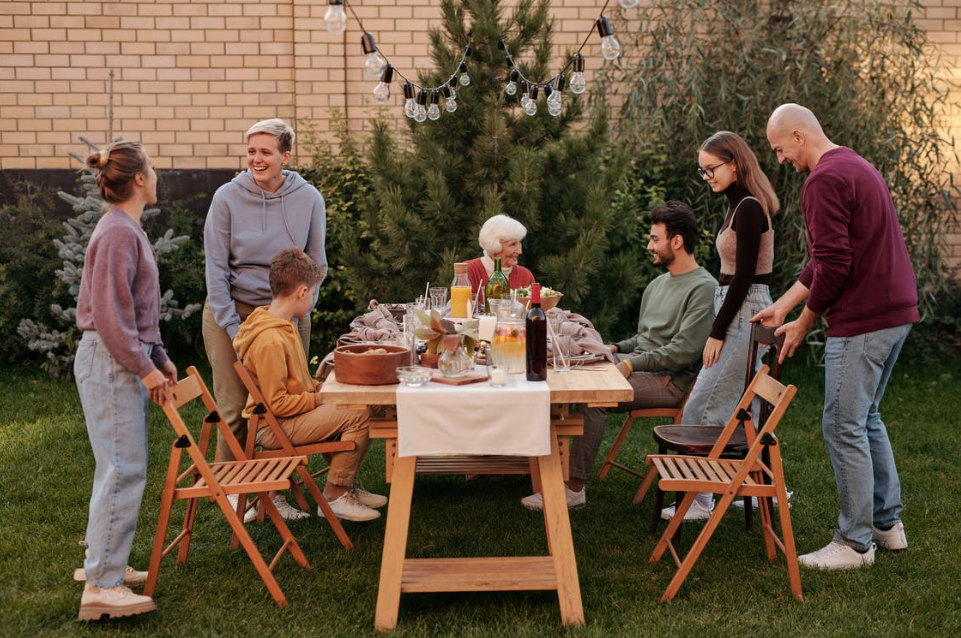 Owning an outdoor space is one thing and having an outdoor space with a deck is a clear expression of one's lifestyle and a dream for many people, whether the space is for relaxation, entertainment, or a simple home extension. With some additional creativity, such as a deck, garden, lighting, quality furniture, or a fire pit, your outdoor space can be a great addition to your property's value potential. The following are seven ways you can transform your outdoor space to maximize its value.
1. Introduce or Renovate a Deck
If your outdoor space doesn't have one already, a deck is a great addition to transform its outlook. Decks come in varying models, shapes, styles, and sizes, and the right fit for your property can improve its aesthetics and value. If you want to construct a deck or improve yours, make sure you get the most out of your outdoor space with a perfect fit. Start by choosing a style or model that matches your space and property's style. 
For instance, if your backyard is square, go for a square deck or mix around the deck with fittings that match your space's shape. The location of your deck will also be important if you want sun exposure, the shape of the house, and privacy. You must consider all these depending on whether you want the sun or the shade more. If you don't have an idea, consult a professional deck designer near you like Royal Decks and Landscapes to help you get a deck design that perfectly fits your space.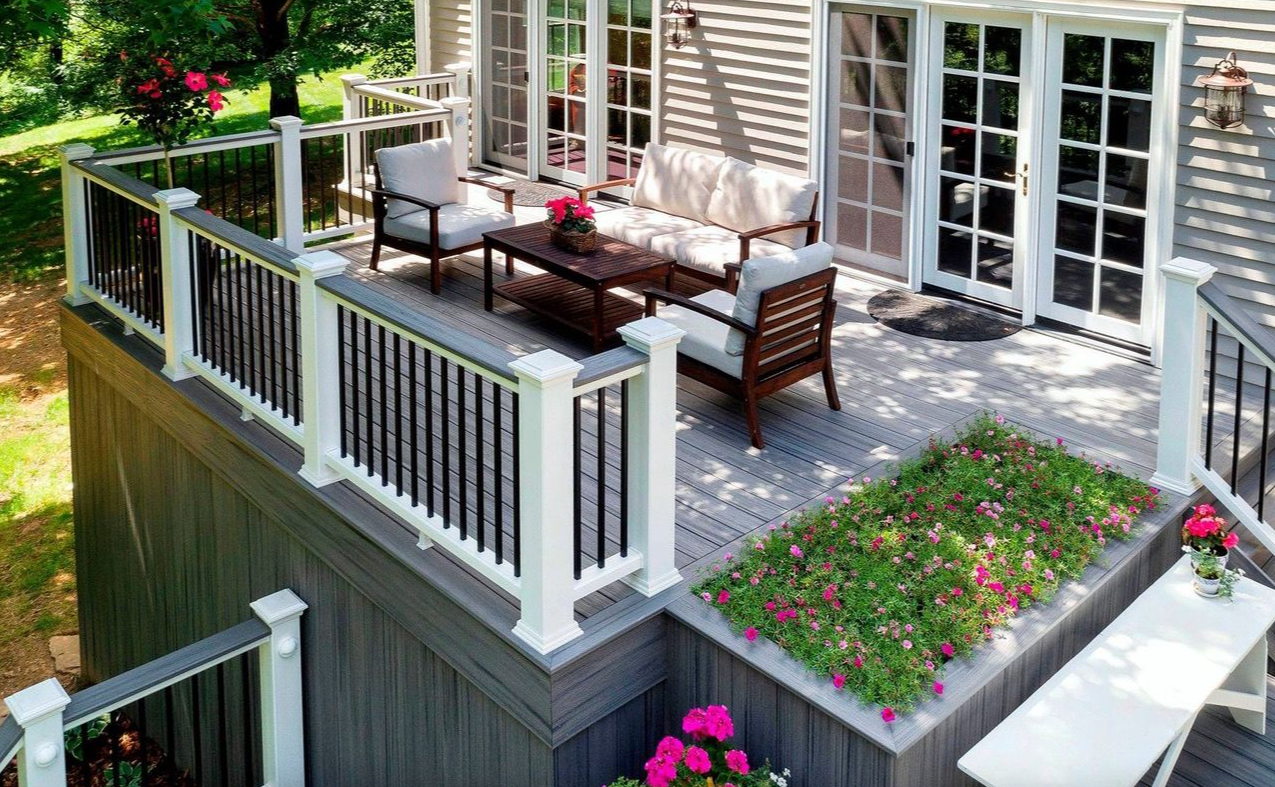 2. Proper Landscaping and Zoning the Space
If your backyard doesn't already have a landscape, you need to carry out proper backyard landscaping. This means planting grasses and flowers, leveling the soil, clearing unmanicured shrubs, creating paths, and leveling all vegetation. Great landscaping will transform your backyard, improve its ambiance and give you a great space. If your backyard has an unkempt lawn, mowing it to the right level, removing weeds, weeding the flowers, trimming the hedges, and smoothing its terrain will enhance its view. 
While doing all these, make sure the plants are even and matching, and add a few potted plants to give the yard a new, fresh look. It will also be more practical to zone areas in your backyard space for different features and purposes. For instance, you can have a  garden on one corner and a deck on another, with an outdoor kitchen and a pond in the middle and paths connecting the space. 
3. Introduce Great Deck or Outdoor Furniture 
Two things can ruin your deck's warm, cozy feeling: lack of privacy and furniture. You can achieve your backyard's privacy in many different ways, including location, design, and adding flowers and vegetation around it. While the options for privacy are almost endless, there are no shortcuts to outdoor furniture. You must get quality furniture for your deck if you need a comfortable experience. If your budget can't allow new furniture, you can simply facelift the existing ones with color. The warmer the deck, the better your experience will be. You can opt for easily movable furniture that can be rearranged in different positions. 
4. Introduce or Upgrade Outdoor Lighting 
Part of improving the landscape is lighting. Proper outdoor lighting is what a backyard space needs to shine. You can choose different outdoor lighting models and styles to improve your outdoor space. For example, you can raise wall lights on the deck or your home's wall, add a few lights along the paths, and give the vegetation some lighting. While at it, you can choose a traditional and rustic lighting style or contemporary and angular lighting, depending on your taste. 
Make your backyard lighting more warming and enhanced by matching the garden lights with the deck's night lights. A backyard landscaping designer can help you choose the right lights that marry your property, deck, and garden.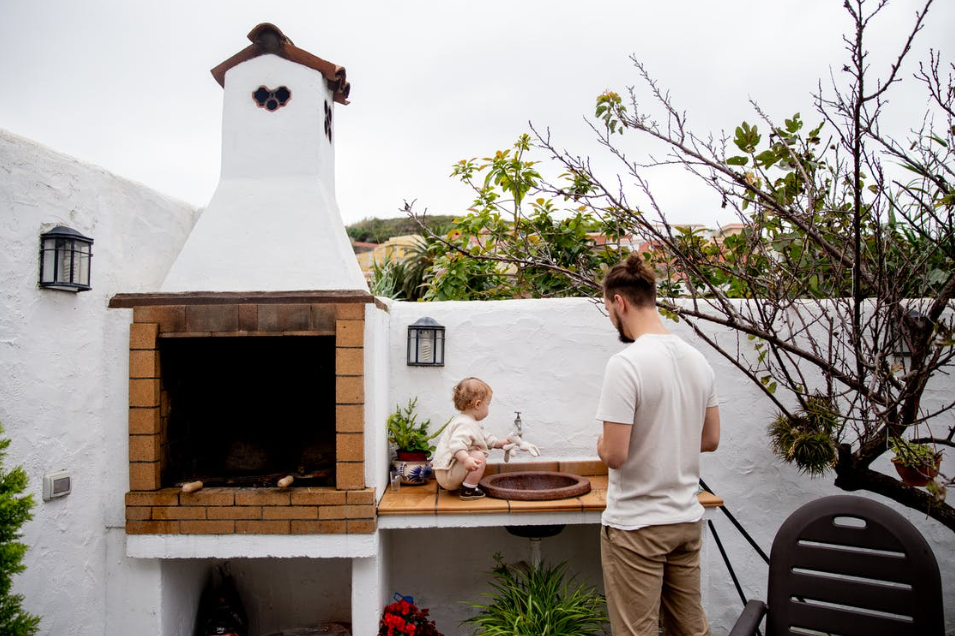 5. Create a Fireplace or Outdoor Kitchen 
A deck and fire pit in your backyard says you're determined to enjoy your outdoor space fully. You can barbecue, enjoy warm stories on colder nights, or cook dinner under your deck with a fire pit. On warmer days, you can relax on the deck while enjoying your partner's company next to the fire and under a  blanket and sheets on colder nights. 
6. Curate a Green Paradise With a Modern Garden 
Gardening isn't just a pastime because it will add a good outlook and greenery to your backyard. With a variety of plants, well-attended vegetables help spruce up your backyard and give it a 'green paradise' with bees, butterflies, and color. 
It's also a way to get fresh flowers, herbs, and vegetables, such as rosemary, coriander, basil, kales, cabbage, or beetroots for your kitchen for your diet and health check. If a garden looks too much for you, you can try potted plants and arrange the pots to depict a garden.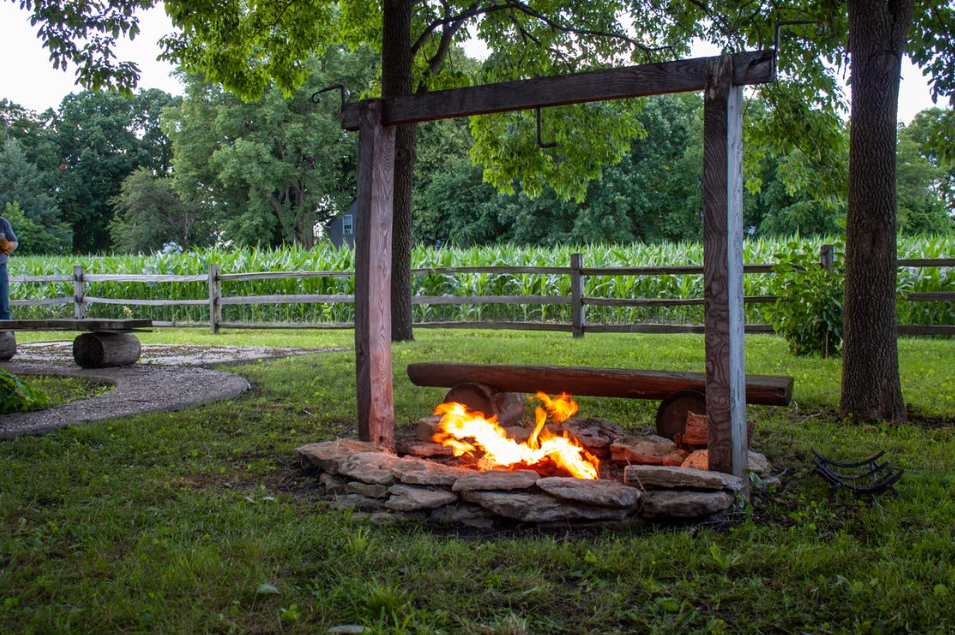 7. Build a Picnic Site for Your Children
During weekends or lazy afternoons, you'll have a deck for resting. What will your kids use to play outdoors? Make for them a picnic site with a sandy playground, a treehouse above (if your backyard has a tree), and a swim park if your space allows. These will be an excellent addition to your outdoor space and a blessing to your kids for their outdoor experience. You can start with one item and add them until the park is complete. Watch your children as they play in the park while you enjoy your company or the company of partners or friends from your deck. 
Endnote 
If you have a backyard, take a few steps to improve its outlook and transform its shape to create a space for fun, relaxation, long conversations, meditation, or exercise. Transforming your outdoor space is also a way of reconnecting with nature while improving your home experience. In the transformation process, you'll increase the value of your property.