We've Got the Secret Recipe! Grandma's Old-Fashioned Apple Pie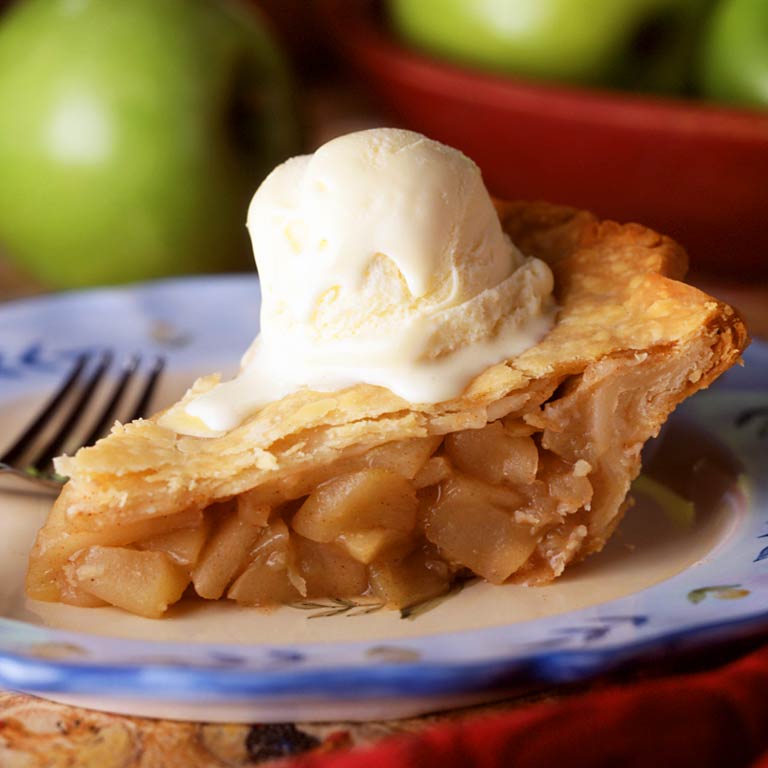 Doesn't grandma always know how to make the best apple pie you've ever tasted? Have you ever wondered how you can make it yourself? Look no further! We've got the secret recipe!
Everyone can remember the delicious taste of their grandma's apple pie. Juicy apples, cinnamon, and a perfect crust are what makes up the perfect apple pie. Try serving it with vanilla ice cream for a classic dessert. If you want to know how to make this scrumptious pie, read on for the recipe!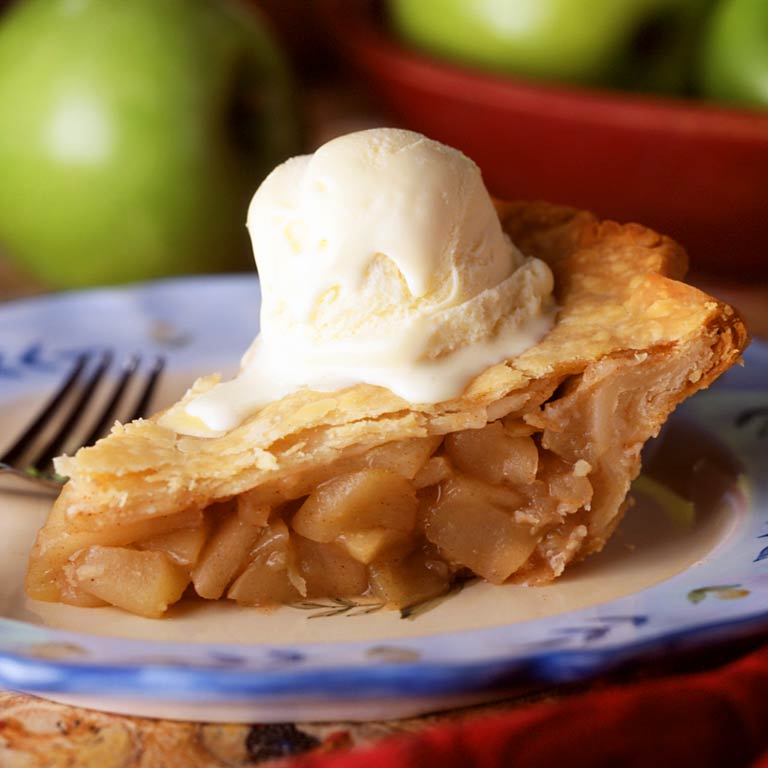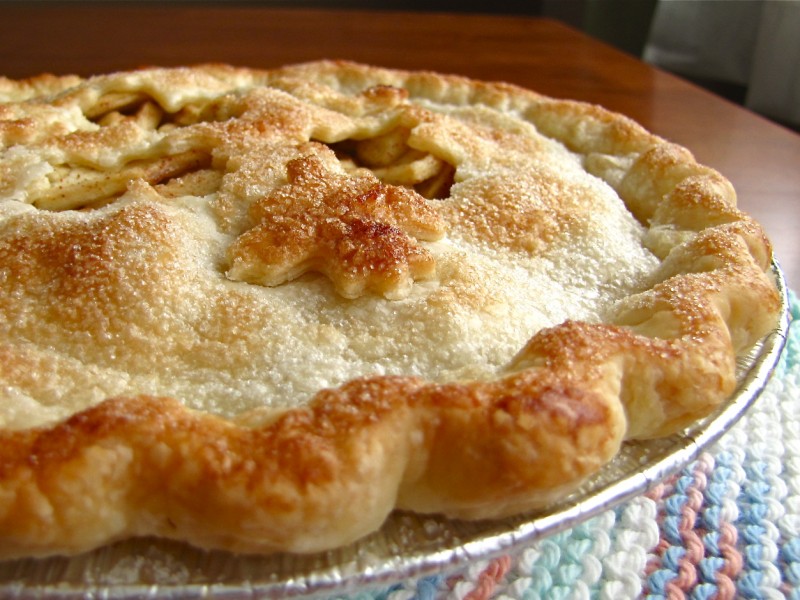 Grandma's Old-Fashioned Apple Pie
A delicious old-fashioned apple pie just like grandma used to make! We guarantee you won't be disappointed!
Ingredients for the crust
2 1/2 cups all purpose-flour
1 tsp salt
2 sticks unsalted butter, cut into 1/2 inch dice and chilled
1/4 cup ice water
Ingredients for the filling
3 pounds apples, peeled, cored, and cut into 1/4 inch thick slices
1 cup sugar
1/3 cup all-purpose flour
1/2 tsp cinnamon
1/4 tsp freshly grated nutmeg
pinch of salt
2 tbsp fresh lemon juice
2 tbsp unsalted butter cut into small dice
1 egg, beaten
2 tbsp turbinado sugar for sprinkling
Instructions
Using a food processor, combine flour and salt. Add in the butter and mix until the mixture resembles a coarse meal. Add in the ice water and mix until just combined. Turn dough out onto a flat surface and pat into 2 disks. Wrap them in plastic wrap and refrigerate for 30 minutes.
Preheat your oven to 425°. Roll out 1 disk of dough into a 12 inch circle that's 1/4 inch thick. Place the dough into a 10 inch deep-dish glass pie plate. Roll out the second disk of dough to a 12 inch round circle. Transfer the dough to a wax paper lined baking sheet and refrigerate.
In a bowl, combine apples, sugar, flour, cinnamon, nutmeg, and salt. Add in lemon juice and toss until everything is well coated. Leave it to rest for about 10 minutes to let the sugar dissolve slightly.
Add the apples and juices into the pie plate and dot with butter. Cover with the top crust and press edges together. Trim any overhanging dough to 1 inch and pinch to seal. Then, fold the dough rim under itself and crimp decoratively if you like.
Brush pie with the beaten egg and sprinkle with the turbinado sugar.
Cut 3 small gashes in the top of the pie so the steam can vent.
Bake the pie for 30 minutes. After the 30 minutes are up, lower the oven temperature to 365° and bake for 45 to 50 minutes more until you see the fruit juices bubbling through the steam vents and the pie crust is golden. If the pie is getting too dark too quickly, cover with foil loosely during baking.
When the pie is finished, cool for 2 hours before serving.
The cooled pie can be stored in the fridge for up to 2 days. Warm it up before serving for best results.
Photos: Hannah Grimes Marketplace, Sugar Duchess.