Make This Branch Candle Centerpiece For Christmas This Year!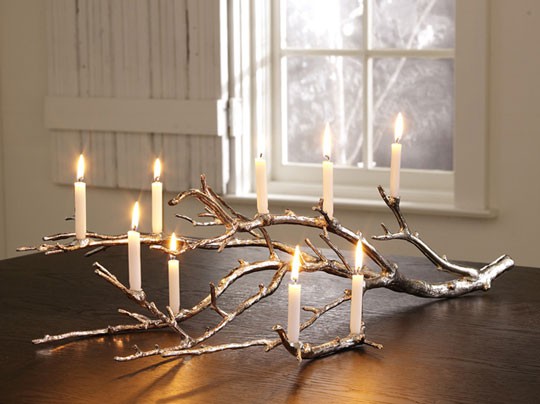 Light up this branch candle centrepiece on your holiday table for this year's Christmas dinner! We'll take you through the easy tutorial so you can have your very own in no time!
Nature-inspired decorating ideas for Christmas are always in style, and it's not that hard to recreate your favorite looks since you can find these items outdoors! We love using branches in our Christmas decor, and we're totally loving this branch centerpiece! It's a great project you can make if you're on a budget, and it requires minimal supplies. Let's get started!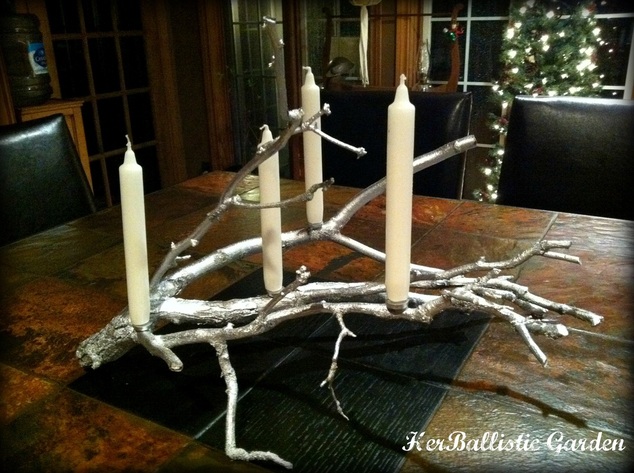 Supplies:
1) A branch
2) Spray paint (gold or silver)
3) Candles
4) Nail-on glides
5) Hot glue gun and glue sticks
6) Christmas decorations to decorate the branch (optional)
Step #1:
Hunt around for a fallen branch that can hold your candles. Try to find one that has thicker branches.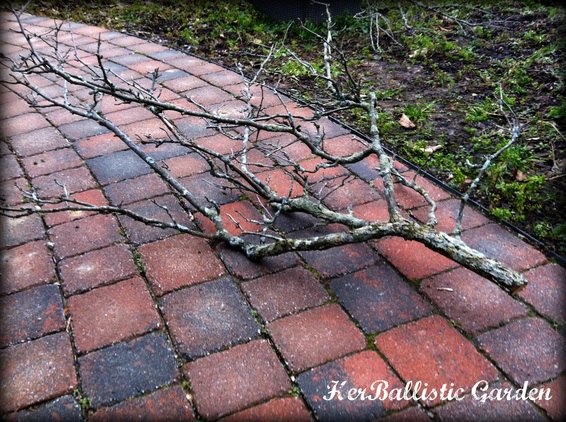 Step #2:
Trim your branch until it looks the way you want it to. Flip the branch around and experiment with different sides to see what would look best. Attach the nail-on glides using a glue gun.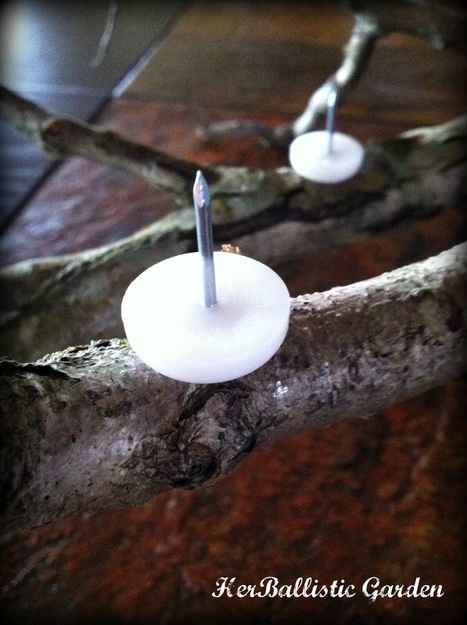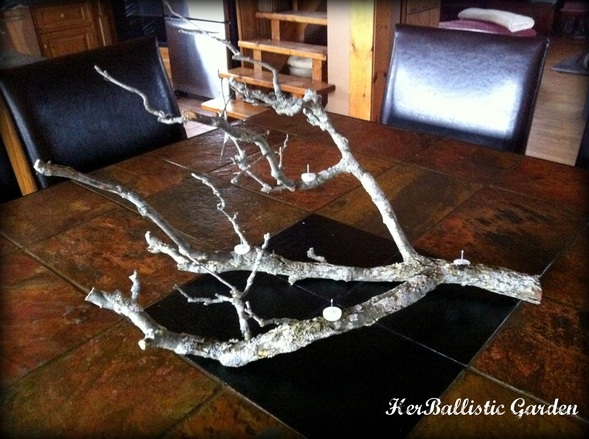 Step #3:
Take your branch outside and spray paint it in the color of your choice. Allow it to dry before bringing it back inside.
Step #4:
Place the candles on your candleholders and if you wish, decorate the branch with various Christmas decor.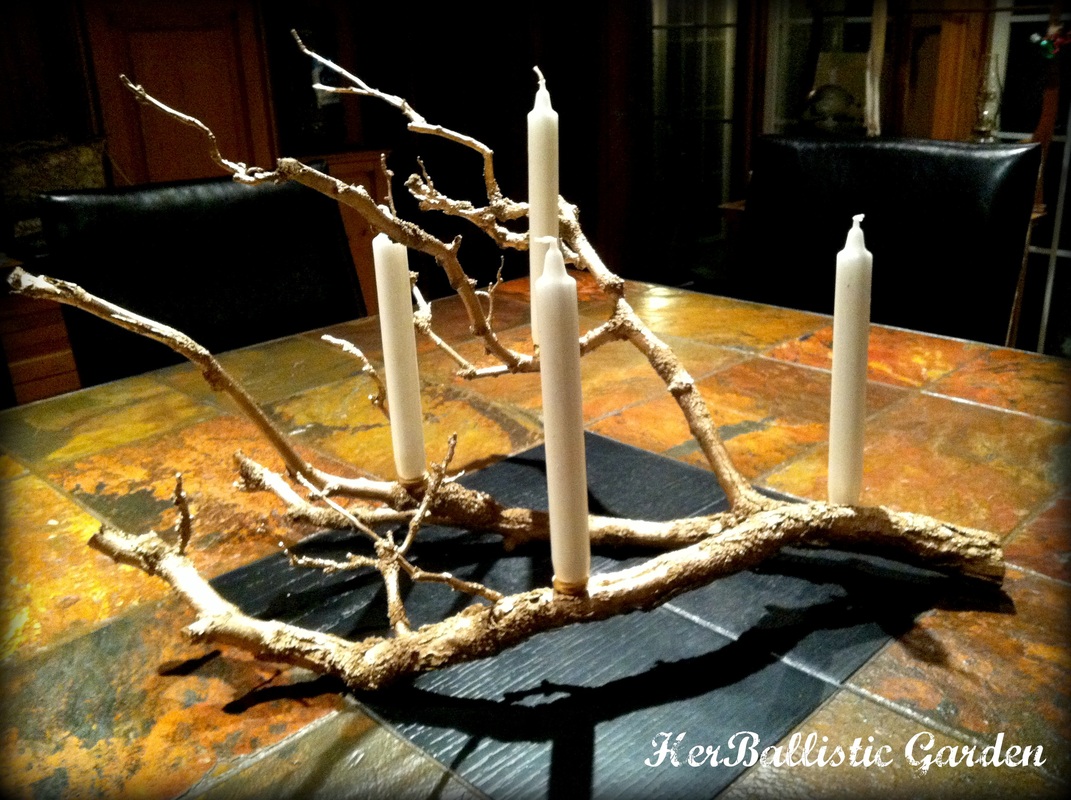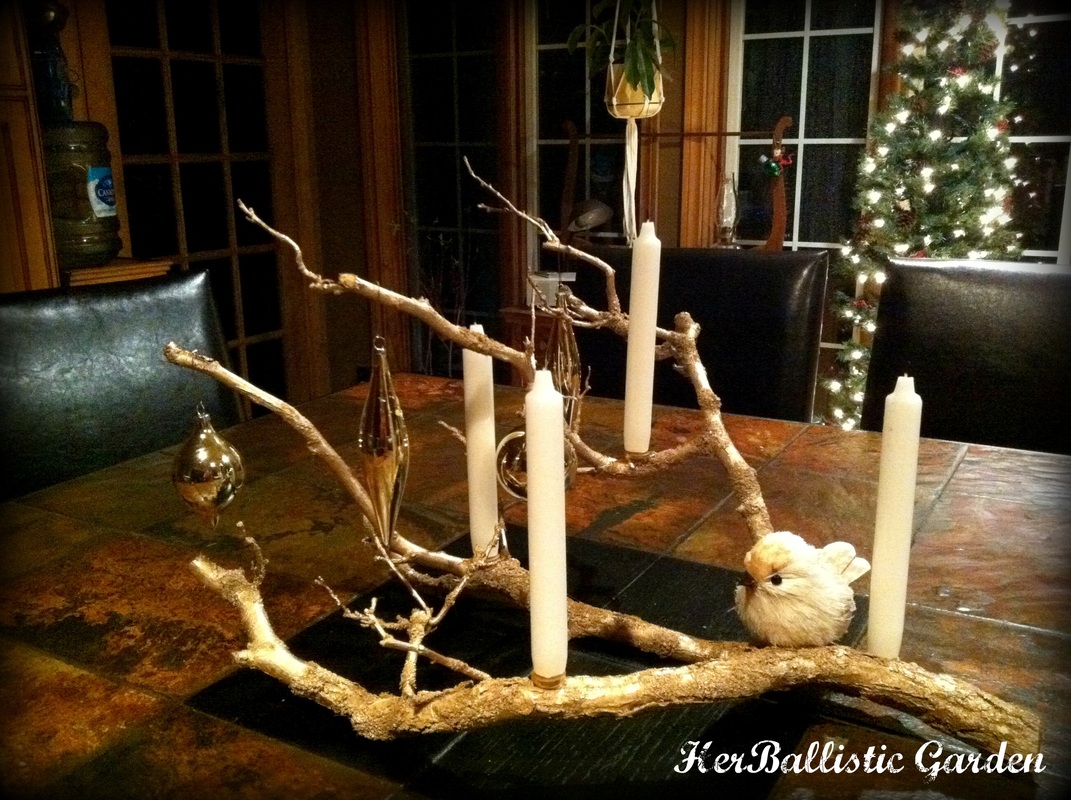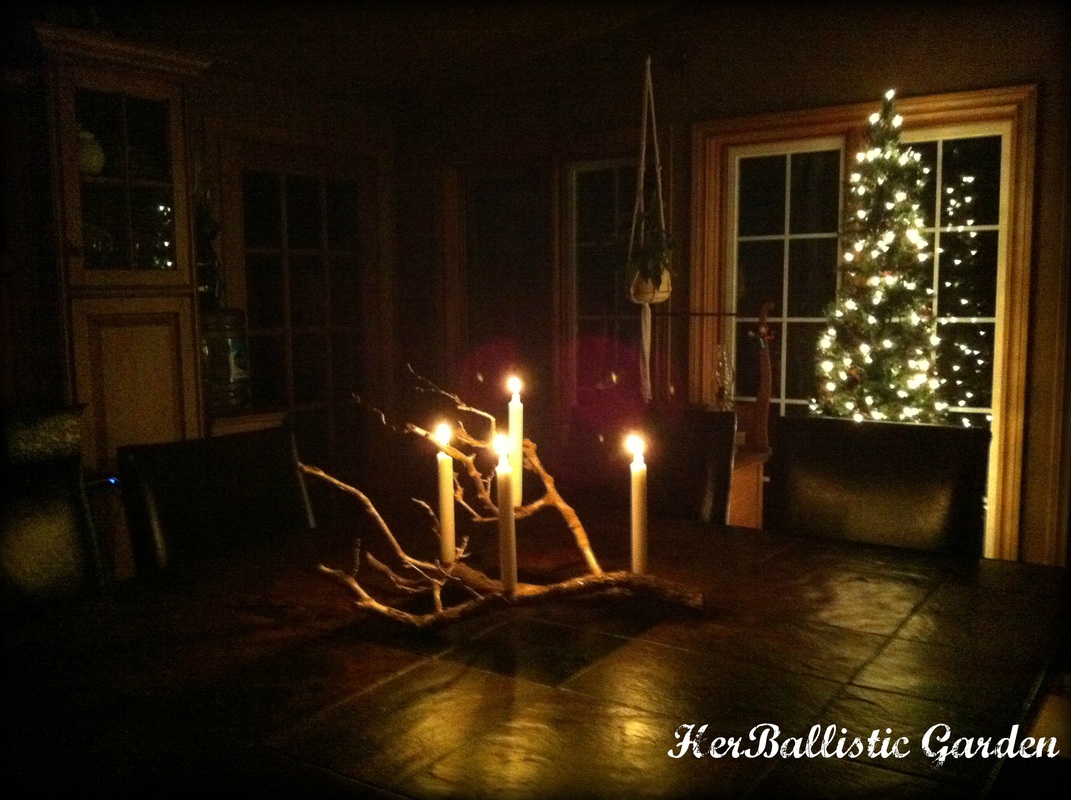 Photos and idea: Herballistic Garden.