Easy and Quick Blueberry Bread With Lemon Glaze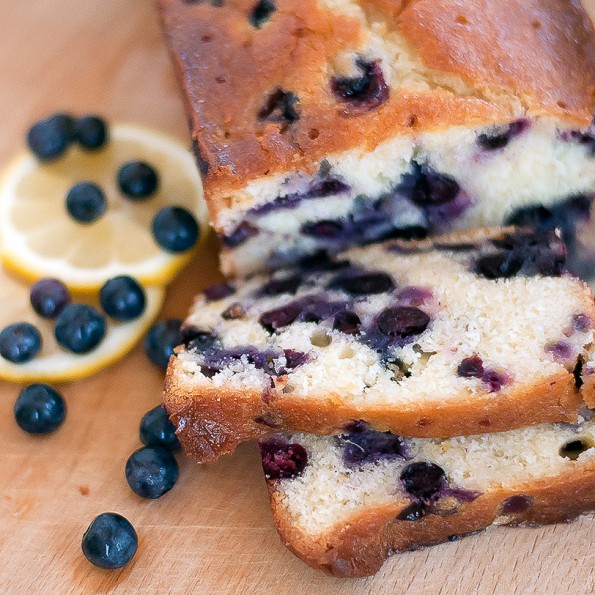 We've got the ultimate recipe for blueberry bread that'll quickly become a family favorite!
This blueberry bread is so moist and delicious that we guarantee it will become a family favorite! The bread loaf is bursting with blueberries, and it's topped with a lemony sugar glaze. Serve it for a special Sunday breakfast, or for a light snack. Pair it with some hot Arabica coffee and you've got yourself the perfect treat!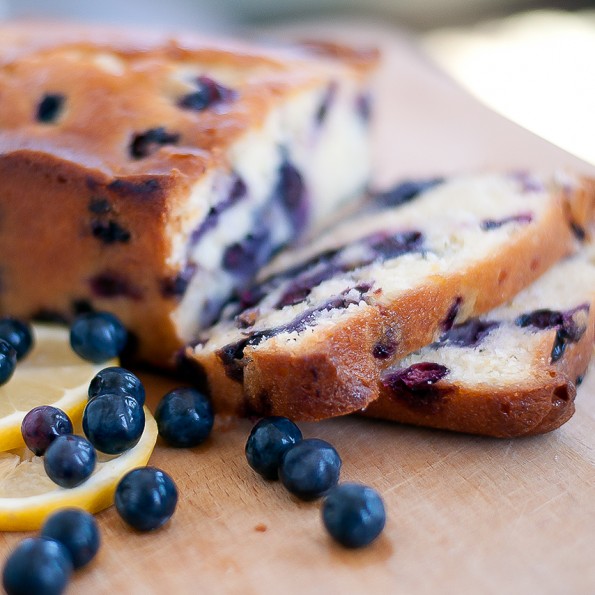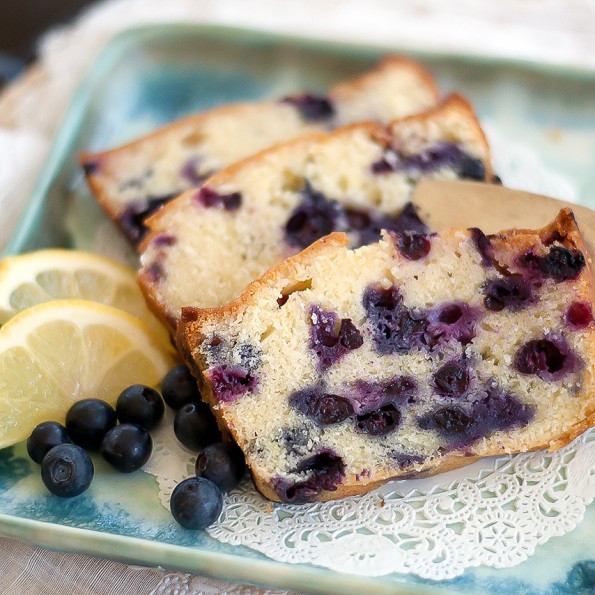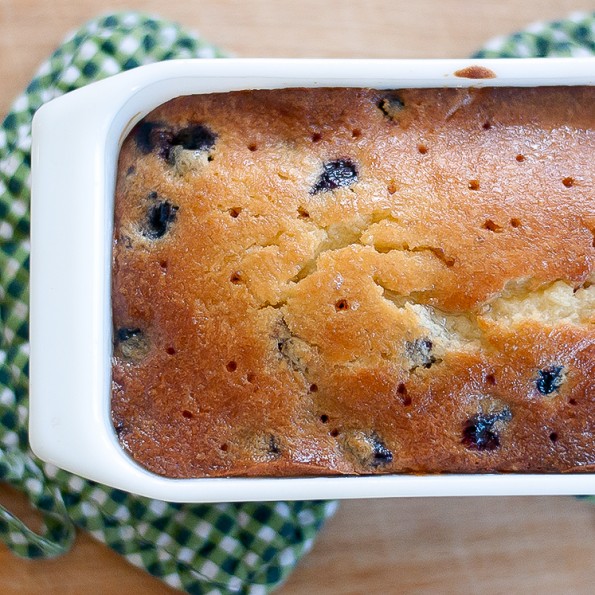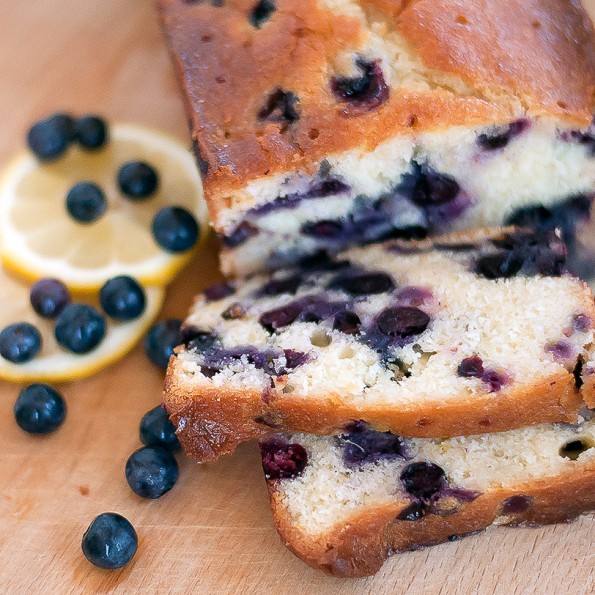 Blueberry Bread With Lemon Glaze
Serves 10
Blueberry bread topped with a sugary lemon glaze.
Ingredients
1½ cup flour
1 tsp baking powder
¼ tsp salt
6 tbsp unsalted butter, room temperature
1⅓ cup granulated sugar, divided use
2 large eggs
2 tsp grated lemon peel
½ cup milk
1½ cup fresh blueberries
3 tbsp lemon juice
Instructions
Preheat your oven to 325 F. Butter and sugar a 8 1/2×4 1/2×2 1/2″ loaf pan. Set aside.
Whisk flour, baking powder, and salt in a bowl. Set aside.
Cream butter and 1 cup sugar using an electric mixer until fluffy. Add in the eggs one at a time and mix well after each addition. Add in lemon peel.
Mix in flour mixture, alternating with the milk. Begin with the flour mixture and end with the flour mixture.
Coat blueberries lightly with a small amount of flour and gently fold them into the batter.
Add batter to the loaf pan and bake for 1 hour. A toothpick inserted into the center should come out clean when it's finished.
Add the remaining 1/3 cup of sugar and lemon juice to a saucepan and bring to a boil. Stir until the sugar dissolves.
Remove the loaf from the oven and pierce the top with a toothpick several times. Pour the hot sugar mixture over the loaf.
Cool for 30 minutes in the pan, then turn the bread out of the pan to cool completely.
Photos and recipe: A Muse in My Kitchen.