Make This Twig Lampshade For Fall!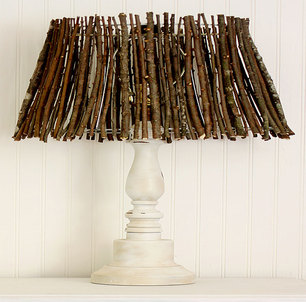 We always like to incorporate natural elements into our fall decor. This twig lampshade is easy to make, and costs next to nothing! Let's get started!
We love using natural elements in our fall decor! Using twigs for a lampshade is a unique idea, and it's great for budget decorating. If you have a lamp with a torn lampshade, or just don't know what to do with that lamp from the thrift store, this project is for you!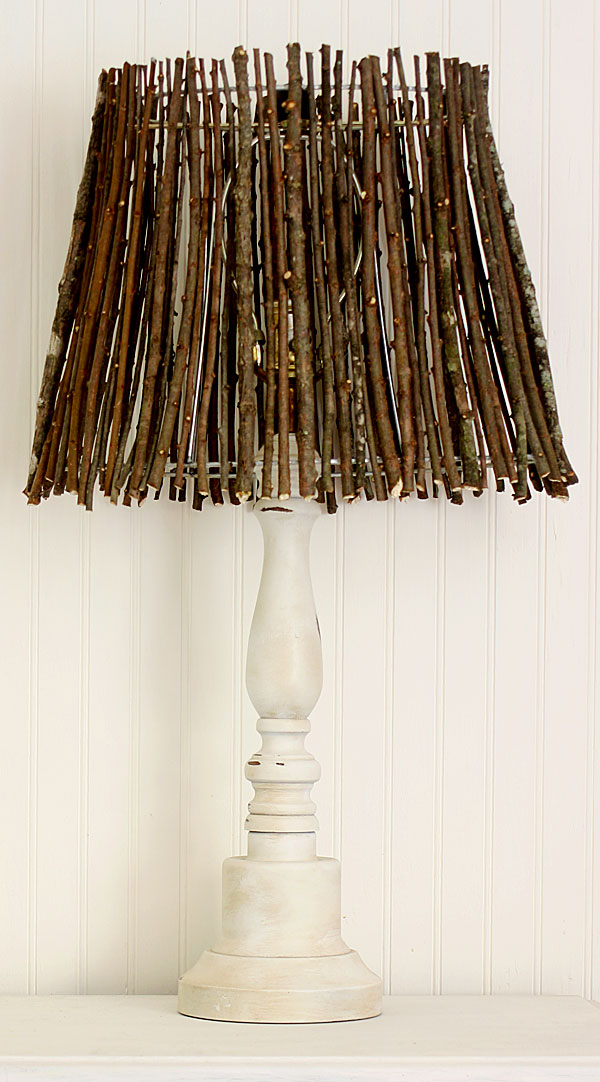 Supplies:
1) A lampshade
2) Scissors
3) Hot glue gun and glue sticks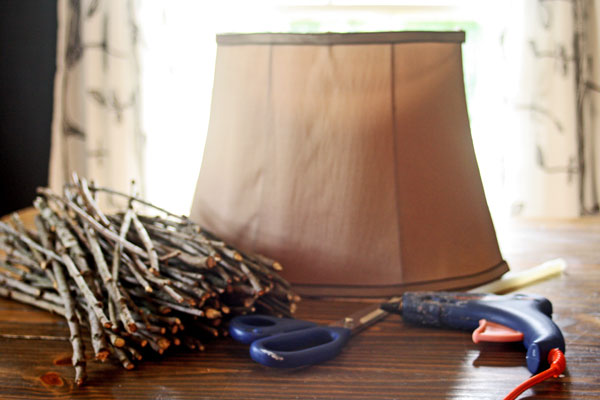 Step 1:
Gather sticks. You're going to need a lot! Measure the height of your lampshade, and then cut the sticks an inch longer than the shade. You want a bit of an overhang at the top and bottom of the lampshade.
Step 2:
If you lampshade still has a shade on it, take it off. Use scissors to cut the fabric.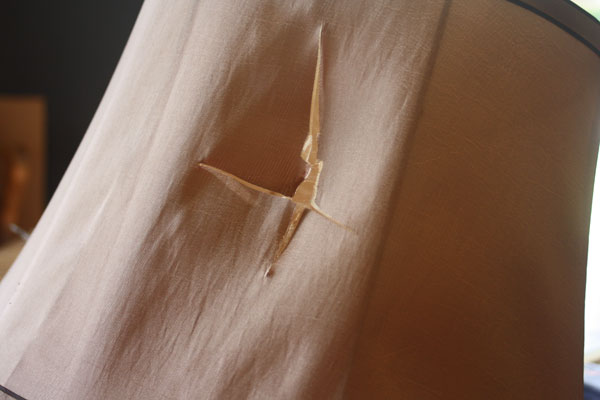 Step 3:
Glue on the sticks. You only need a small dab of glue to hold the sticks in place. When you're finished, you can use a blow dryer to get rid of any glue strings. Place the lampshade back on the lamp and you now have a unique addition to your fall decor!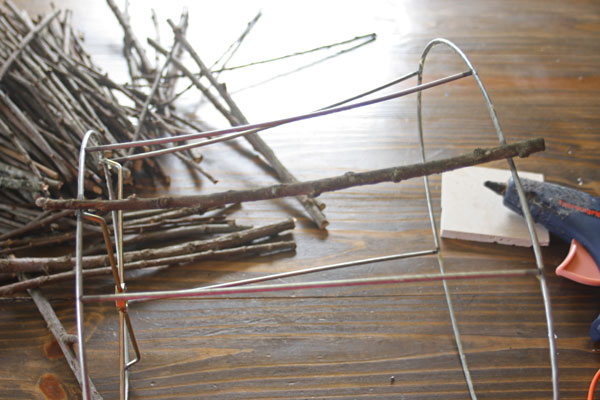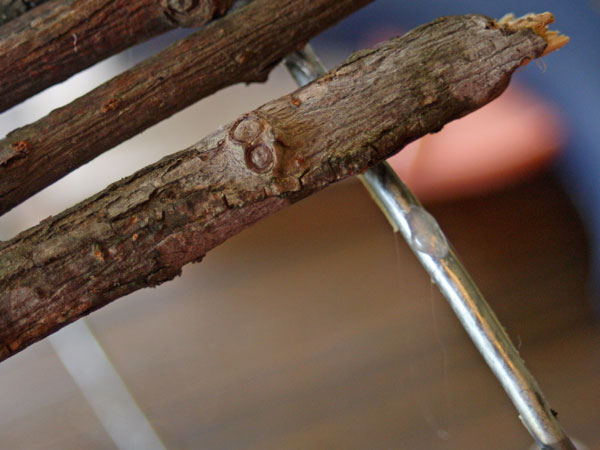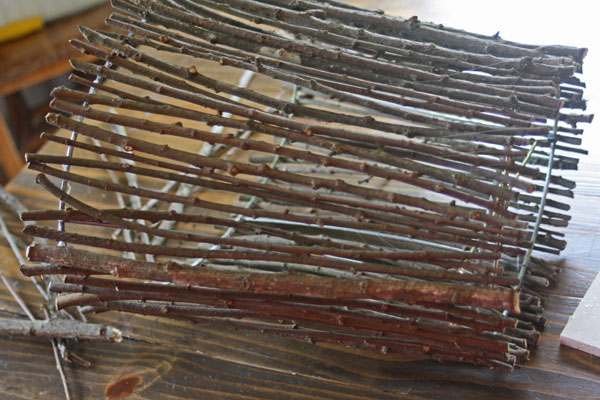 Photos and idea: The Shabby Creek Cottage.