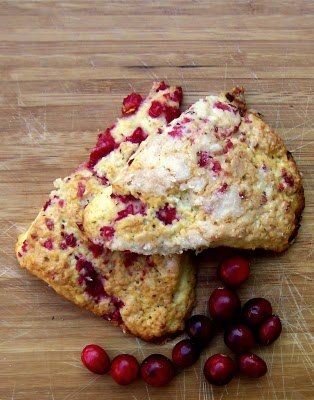 Scones are great for breakfast, brunch, or any time of the day! Eat them with jam or butter, or dunk them in your coffee. These delicious scones are ready in under an hour, perfect for unexpected guests or Sunday breakfast!
These soft cranberry scones are made with kitchen cupboard staples, and are quick to whip up for breakfast or brunch. You can spread them with butter or jam, and even dip them in your tea or coffee. In this recipe we used cranberries, but you can use blueberries or strawberries as well. Remember, when mixing the dough, don't over-mix or you'll end up with a hard, dense scone.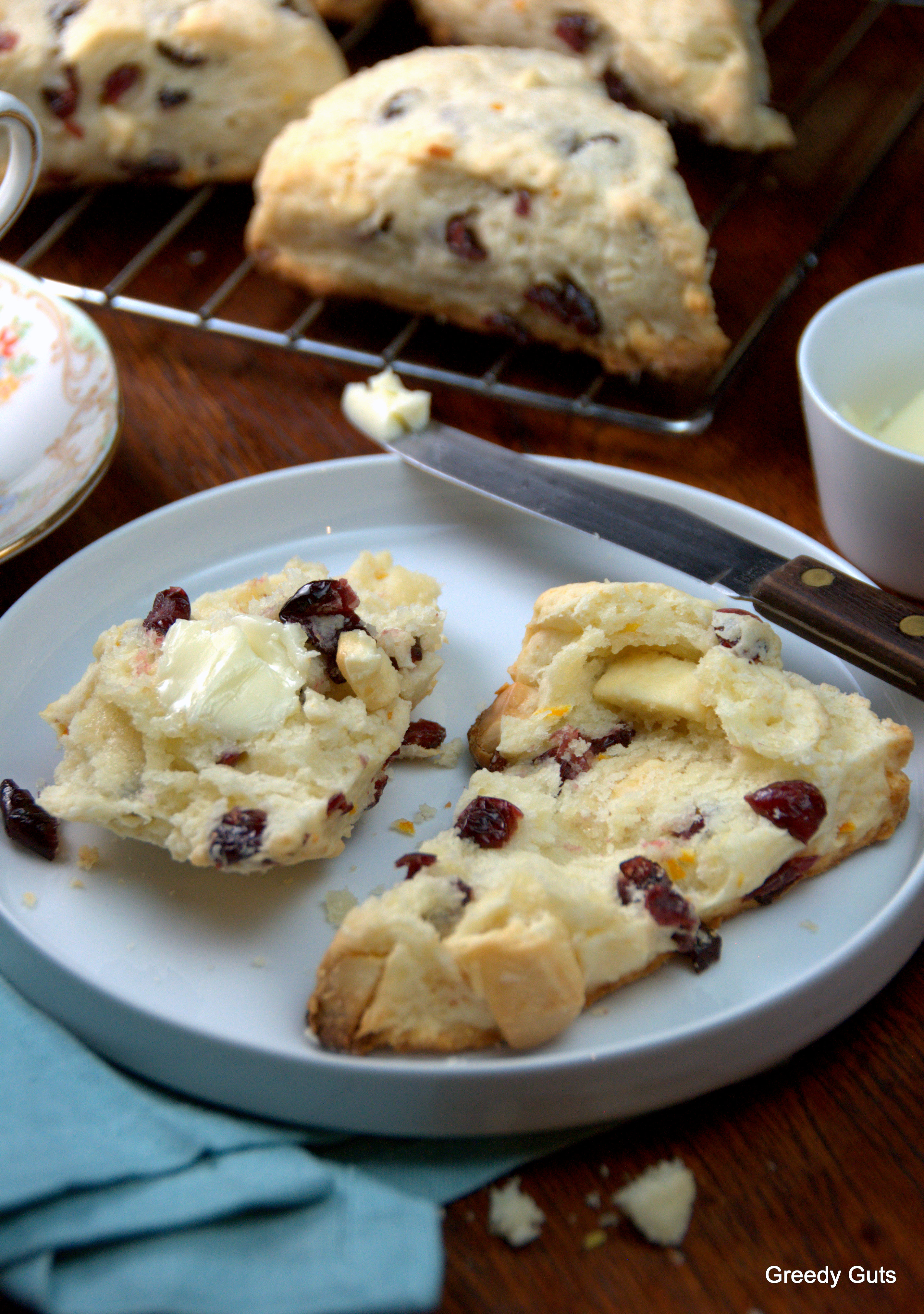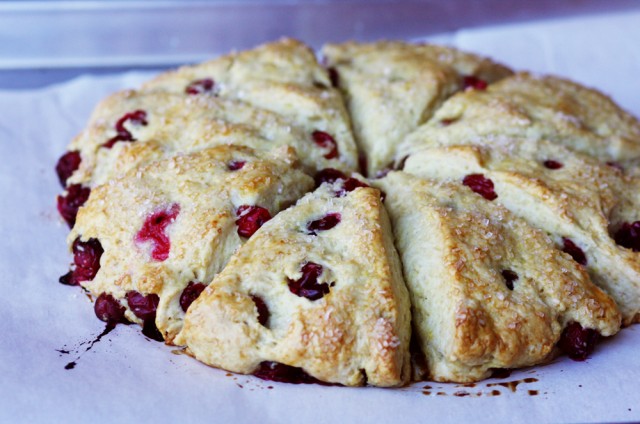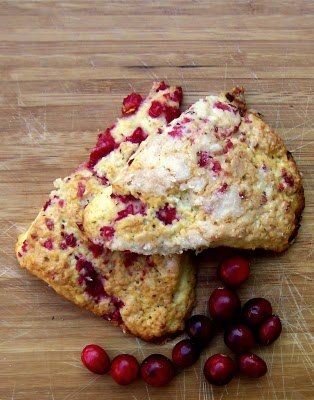 Soft Cranberry Scones
2014-06-05 12:34:41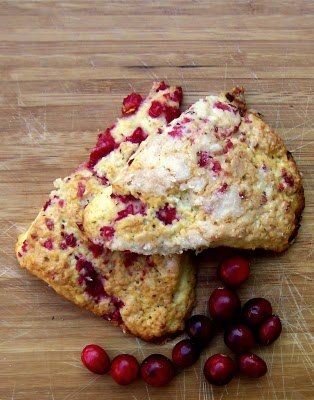 These cranberry scones make the perfect Sunday breakfast or brunch. Quick to prepare and bake, they're great for unexpected guests!
Ingredients
1 cup flour
1/4 cup sugar
1 1/2 tsp baking powder
1/8 tsp salt
1/4 cup cold butter
3 tbsp 3% milk
1 egg, beaten
1/4 cup dried cranberries
1/4 tsp coarse sugar
Instructions
In a bowl, combine the flour, sugar, baking powder, and salt. Cut in the butter until the mixture resembles coarse crumbs.
In another bowl, combine milk and 2 tbsp of the beaten egg. Add to the crumb mixture and until just moistened.
Stir in cranberries.
Place the dough on a floured surface and knead gently a 6-7 times. Pat the dough into a 6 inch circle, and cut into 4 wedges.
Place the wedges onto a baking sheet coated with cooking spray. Brush with the remaining egg and sprinkle with coarse sugar.
Bake the scones at 425° for 12-15 minutes or until golden brown. Serve warm with jam and butter.
Better HouseKeeper https://betterhousekeeper.com/
Photos: Greedy Guts, Food Coma Blog, In Good Taste Blog.