DIY: Salvage a Footstool and Make These Gorgeous Fur Ottomans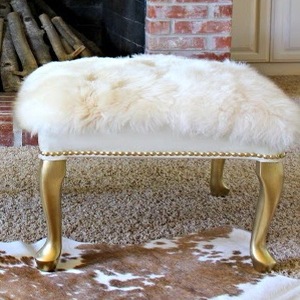 This Horchow inspired ottoman looks super fancy and expensive, but don't judge a book by its cover! You can make your very own fur ottoman for cheap with this easy tutorial!
We love anything that looks expensive, but actually isn't! This fur ottoman can be easily made using a salvaged footstool, some fake fur, and spray paint! Let's get started!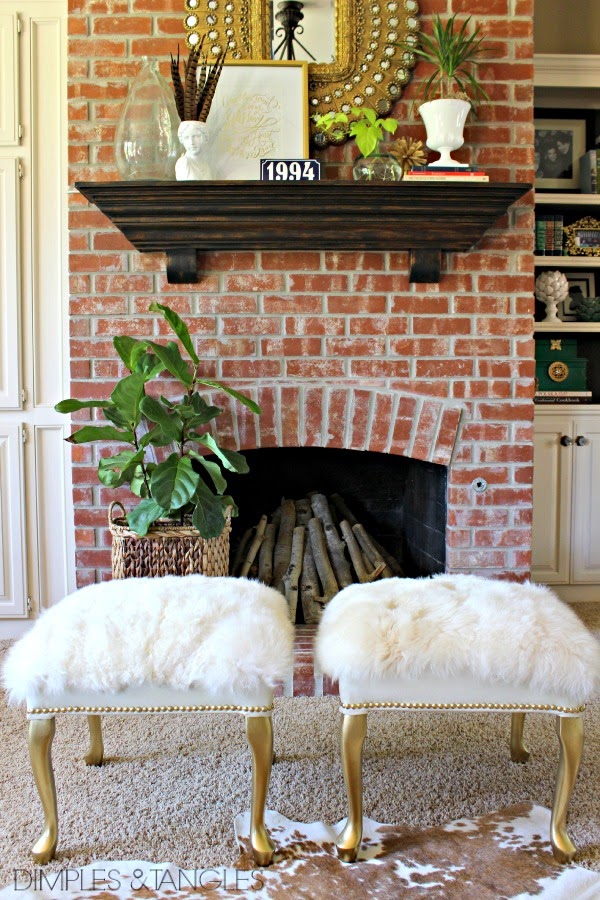 Supplies:
1) Footstool (take a look at your local thrift shop or yard sales for one)
2) Spray paint in the color of your choice
3) Leather-looking vinyl
4) Nail head trim
5) Fake fur
6) Hot glue gun and glue sticks
Step 1:
Give the legs of your footstool a few coats of spray paint and allow it to dry completely overnight.
Step 2:
Cut and measure the vinyl strips and fit them around the sides of the ottoman. Trim them, leaving a 1/2″ margin. Tuck it under to give it a finished look. Wrap the side piece between the legs to the under side and hot glue in place.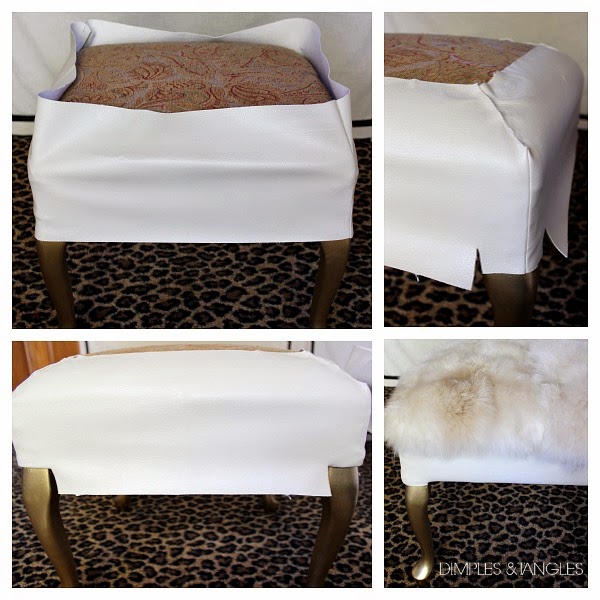 Step 3:
On the top sides of the vinyl strips, trim the corners so it will lay flat and glue it down.
Step 4:
Cut out the fake fur to the size of your footstool and hot glue the edges down.
Step 5:
Add nail head trim to the edges, and you're done with your gorgeous new ottoman!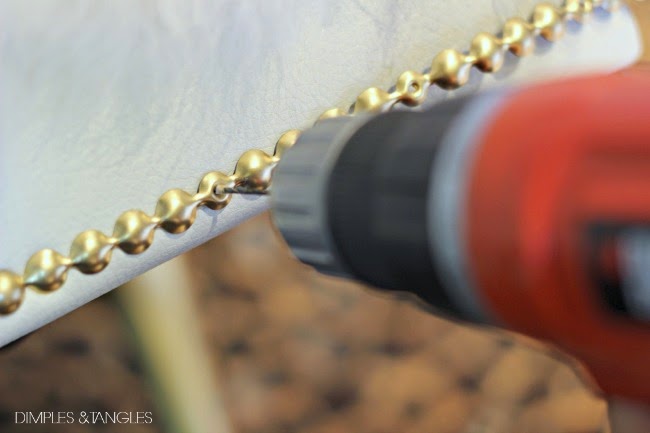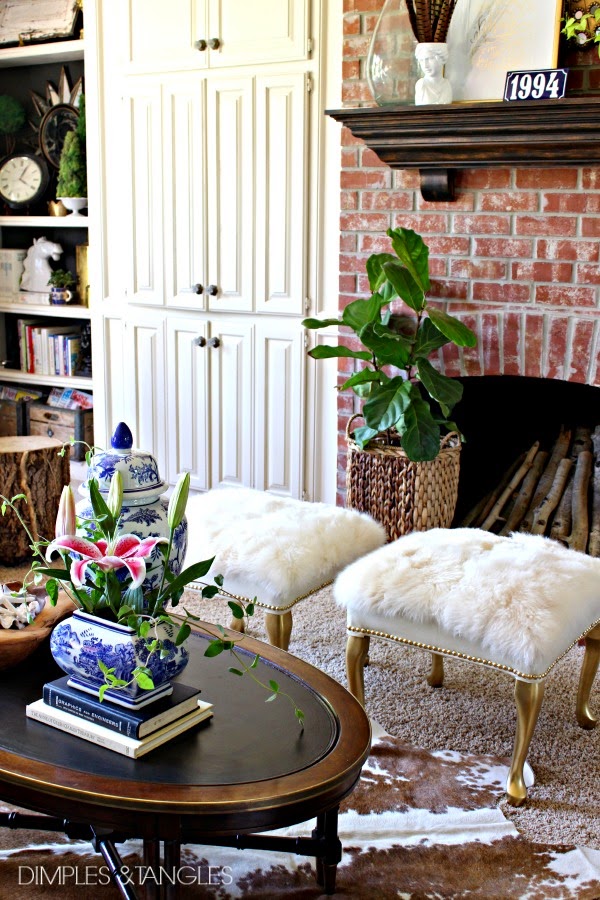 Photos and idea: Dimples and Tangles.