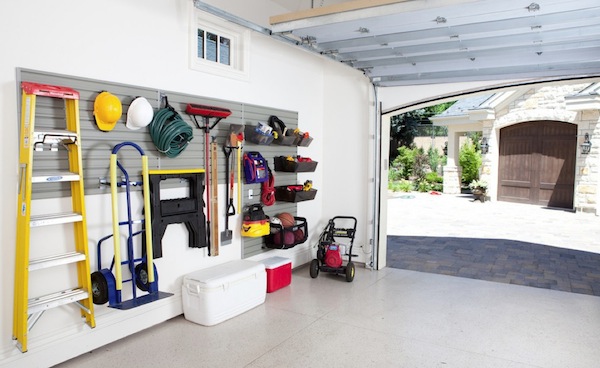 Is your garage a bottomless pit that's practically impossible to organize? Not to worry, we've got 7 easy tips on how to keep your garage tidy and organized!
The key to keeping your garage tidy and organized is having a place for everything. Investing in storage for all your items keeps them off the floor and easy to find. If your garage is currently overloaded with things you don't need and very disorganized, it may be time to start getting things in order. If you use your garage as a workshop or use it to fix up your damaged car, there are still ways to keep it organized and tidy. Take a look at these 7 ideas to keep your garage organized and the envy of all your neighbors!
1. Shelves
Put up a few shelves to get smaller items off the floor. You can find cheap ones at Ikea that will hold all your necessities without breaking the bank.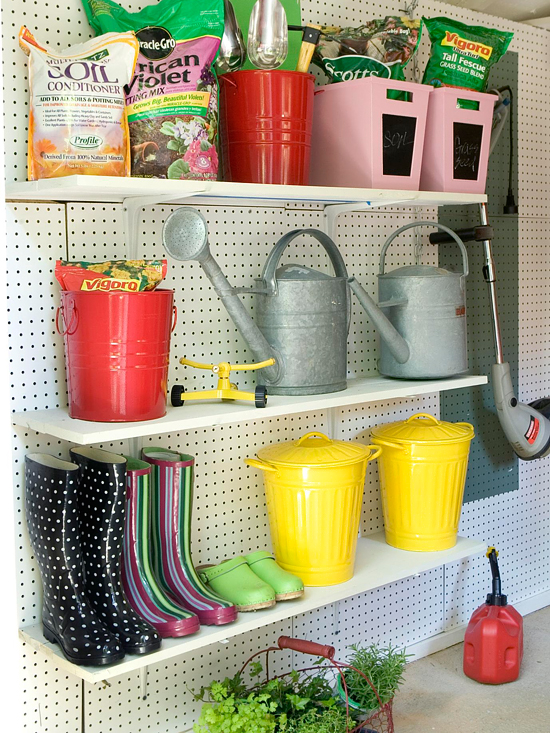 2. Storing Tools
Use a pegboard to keep all your tools in one place. Attach hooks to keep your tools at hand and in view when you need them.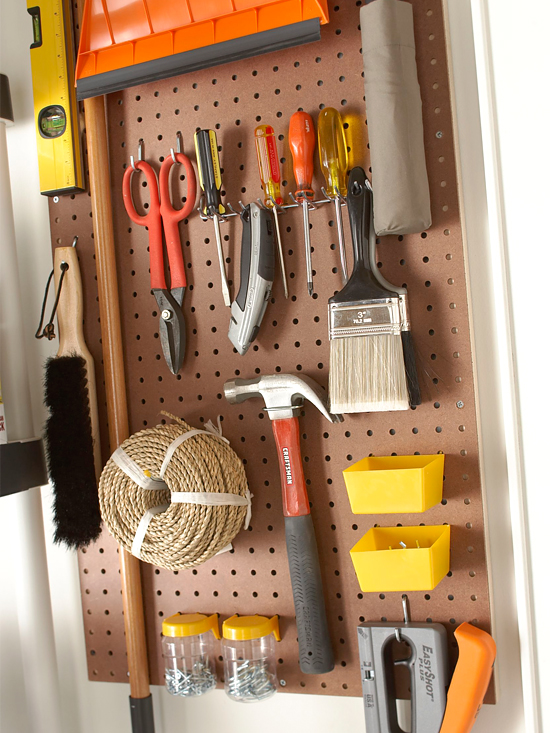 3. Use Cans
Use cans to hold sand, salt, or bird seed. Way easier than messy bags, metal cans provide a secure place to hold things that are prone to spilling.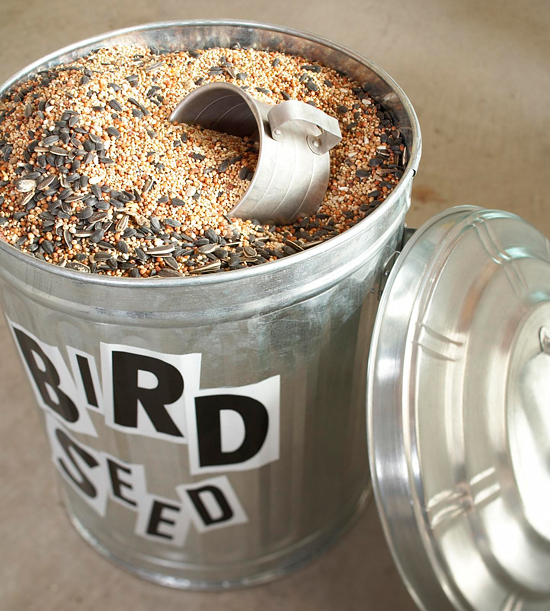 4. Hooks
You don't have to use hooks just for tools! Bikes, ladders, and shovels can be hung up to make more space in your garage and max our your self storage.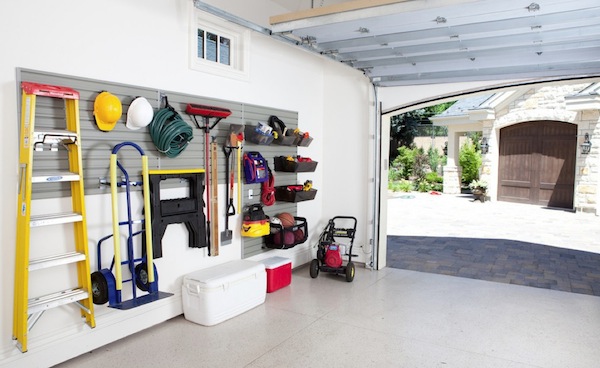 5. Work Bench
Get yourself a workbench so you can have a place to store tools or potting supplies. It gives you a workplace where you can get projects done without having to worry about mess or damaging your floor.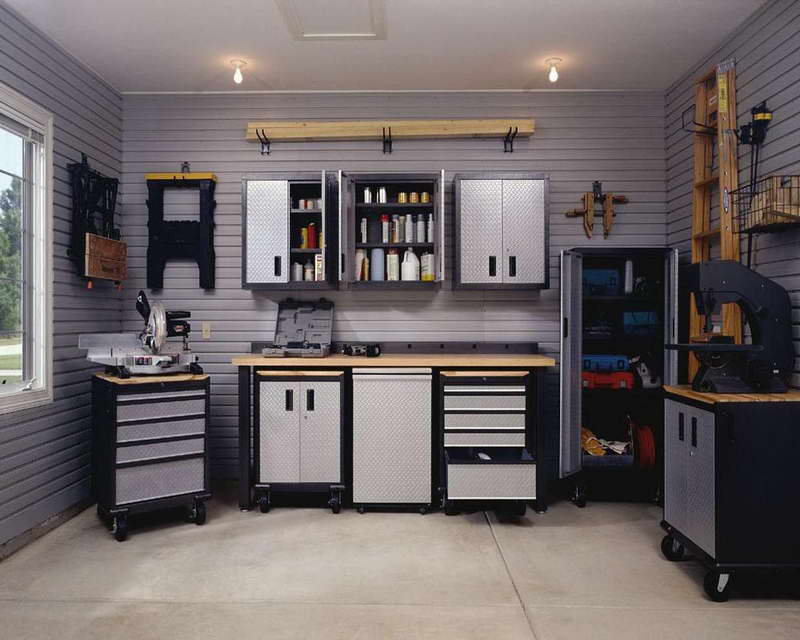 6. Plastic Bins
Plastic bins are a great way to store your stuff! Halloween and Christmas decorations, toys, tools, sports equipment, you name it! They're affordable too, and they're perfect for those on a budget.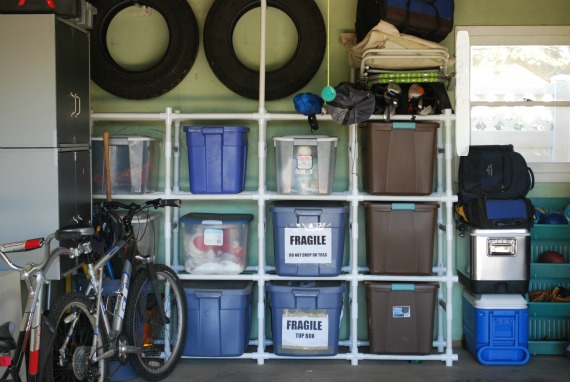 7. Containers
Small containers, like the ones used for spices, are great for holding small items that are easily lost. Use them to hold screws and nails and mount them using magnets.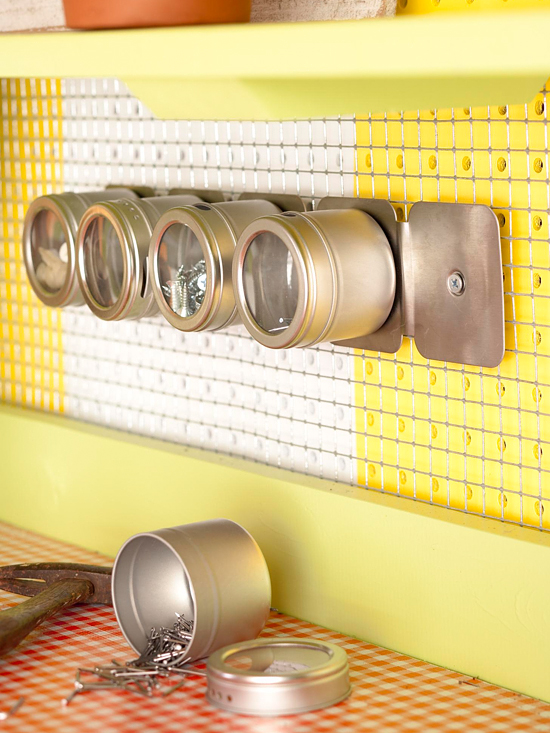 Photos: BHG, Home Edit, Fortikur, Pancakes and French Fries.