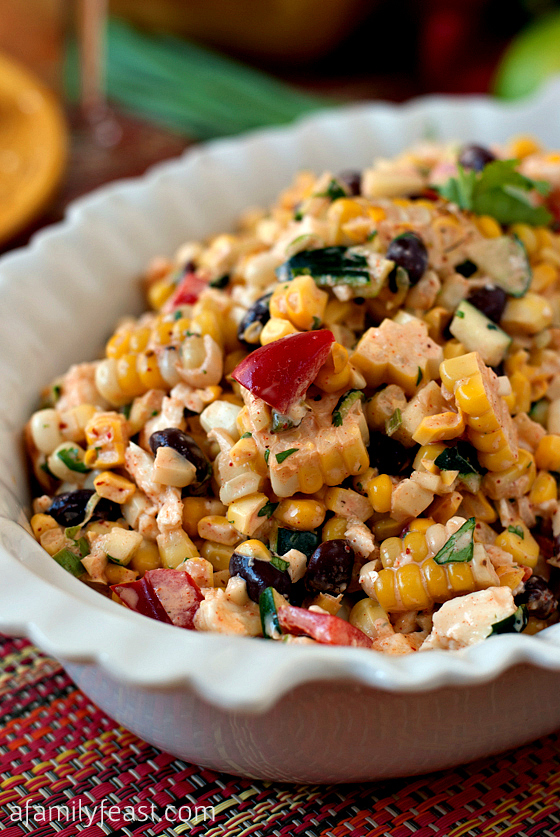 Fire up the grill for this delicious corn salad! Serve it up with ribs or some grilled chicken! Keep reading for the delicious recipe you won't want want to miss!
This Mexican grilled corn salad is loaded up with peppers, zucchini, and beans, and tossed in a cheesy zesty dressing. Serve it at your next BBQ with grilled chicken, ribs, or steak. Finish off your meal with a light fruit salad, and you've got the perfect BBQ to finish your summer off with a bang!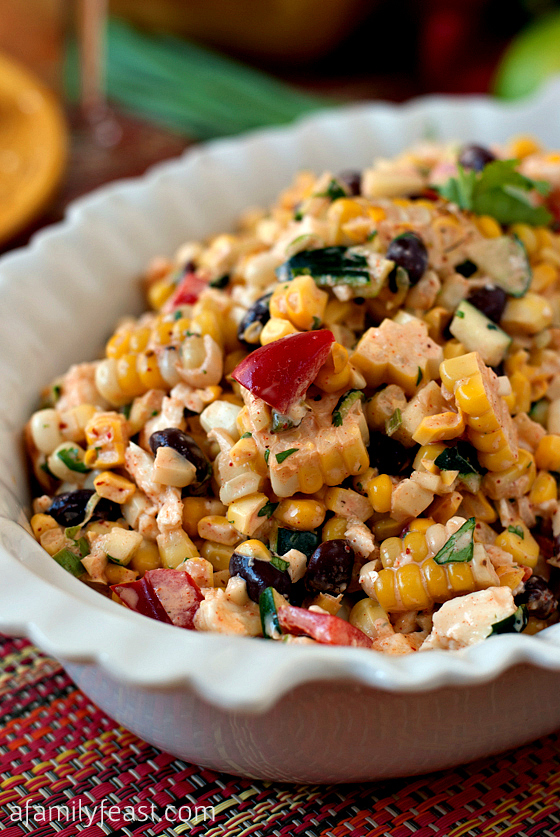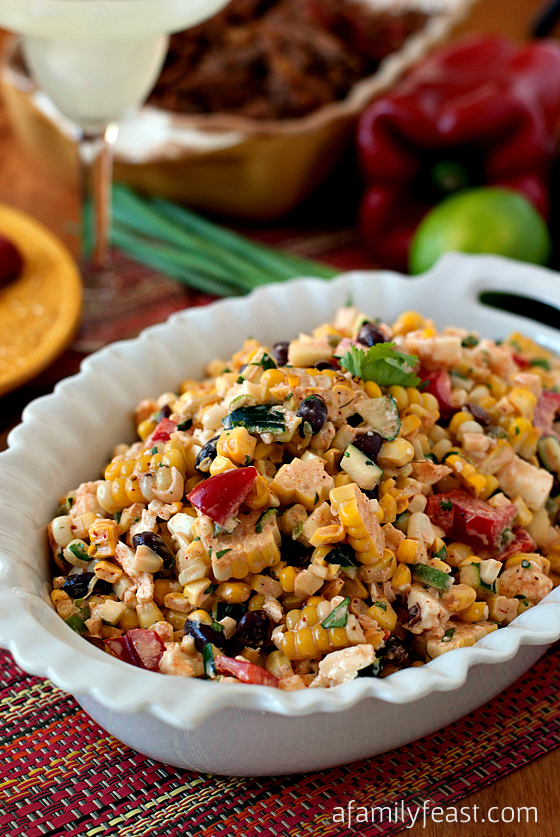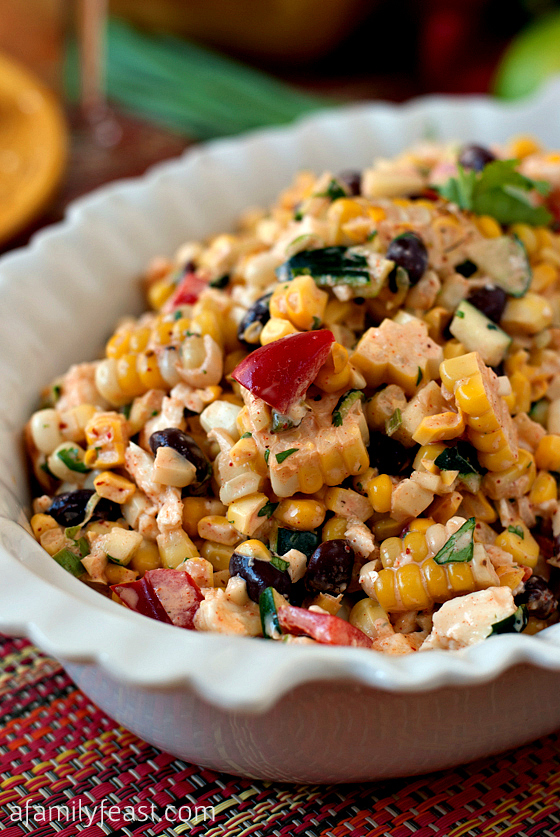 Mexican Jalapeno Corn Salad
2014-08-24 13:01:55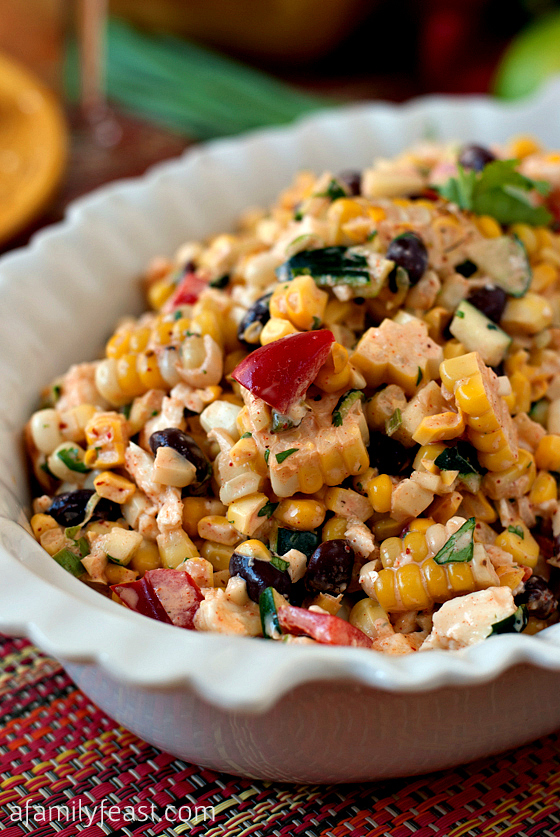 Ingredients
6 ears of corn (leave the husks on)
2 tbsp salt
1 tbsp vegetable oil
½ zucchini, cut into thick slices for grilling
1 large or 2 small fresh jalapeno's left whole
½ cup canned black beans, washed and drained
4-6 scallions, tops and bottoms sliced
½ cup chopped sweet red bell pepper
2 tbsp chopped fresh cilantro
juice from one lime
½ tsp chili powder
¼ tsp cumin
¼ tsp garlic powder
½ tsp smoked paprika
1 tsp sriracha
½ cup mayonnaise
8 ounces Queso Blanco cheese, crumbled by hand (you can use Cotija cheese instead if you like)
salt and pepper to taste
Instructions
Peel the corn husks back (but don't remove) and take off all the silk from the ears. Fold the husks around the ears. Fill a large pot with corn, salt, and water to cover the corn. Soak for 15 minutes.
Heat your grill to medium heat.
Remove the corn from the water and drain the excess water. Place the corn (with husks) on the grill and cook for 15 minutes. Turn the corn every 5 minutes. Set aside to cool.
Turn your grill to high heat.
Brush vegetable oil on zucchini slices and grill both sides for 1 minute, or until there is a nice char. Don't over cook! Set aside to cool.
Place the jalapenos on the hot grill and grill until the sides are black and blistered. Remove from the grill and place them in a paper bag for a few minutes to loosen the skin. Remove skin and discard. Cut the pepper down the center and discard the stem and seeds. Cut into small pieces and set aside.
Remove husks from the corn and discard. Using a bundt pan, place the corn pointy end down in the center of the pan and with a knife, cut kernels off and let them fall into the pan. Place the cut corn in a large mixing bowl.
Cut zucchini into small pieces and add to the corn. Add in jalapeno pieces.
Add in the rest of the ingredients, along with salt and pepper to taste.
Let the salad sit in the refrigerator for 1 hour. After an hour has passed, serve.
Better HouseKeeper https://betterhousekeeper.com/
Photos and recipe: A Family Feast.