Budget DIY: Embroidery Hoop Orbs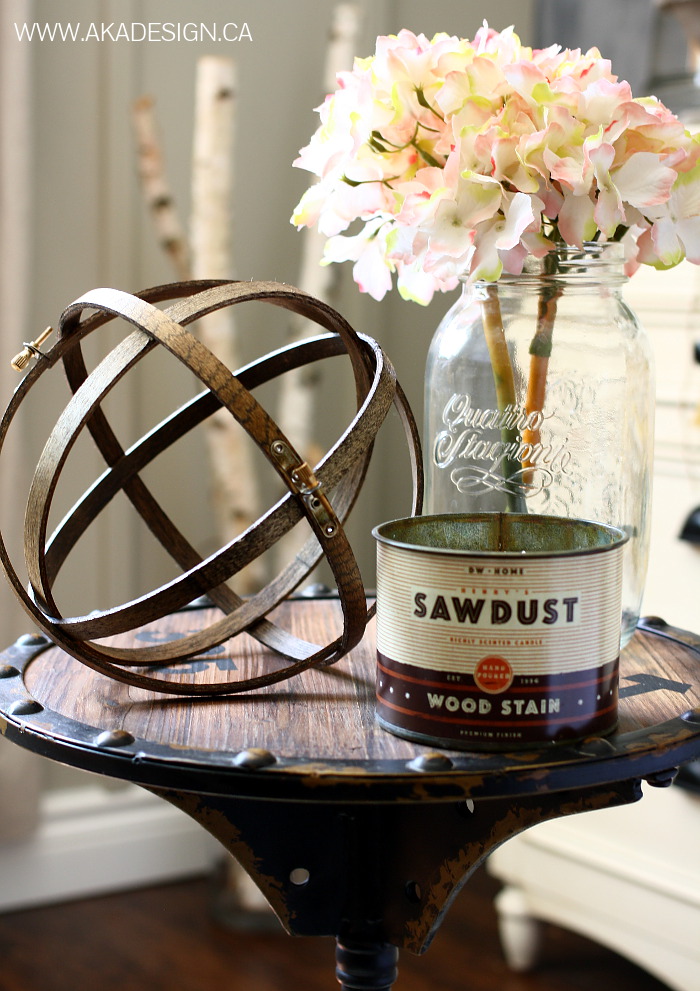 These industrial-style orbs look expensive, but they're so cheap to make! Follow along with the easy DIY to make your own!
These orbs look like a million bucks, but they're made out of embroidery hoops! Stain them, or paint them a fun color, whatever appeals to you. Add an industrial touch to your home on the cheap with this super easy DIY!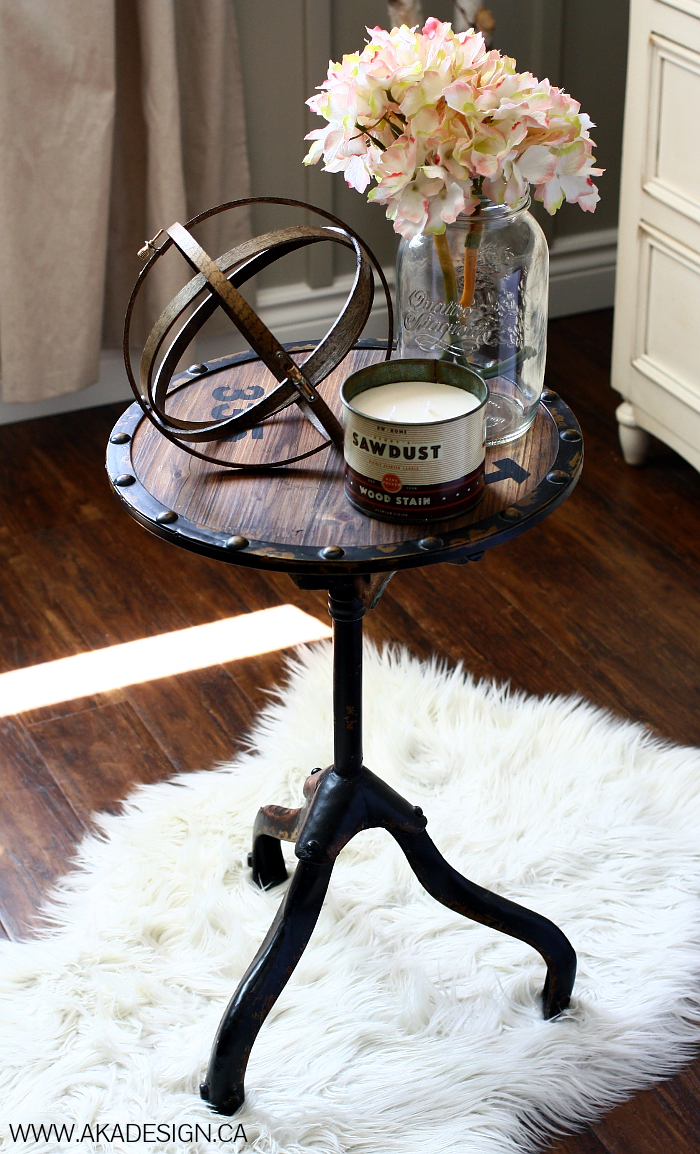 What you will need:
– 8″ German embroidery hoop
– flour sack dish towel
– Minwax Wood Finish in Dark Walnut (or any other stain or color you like)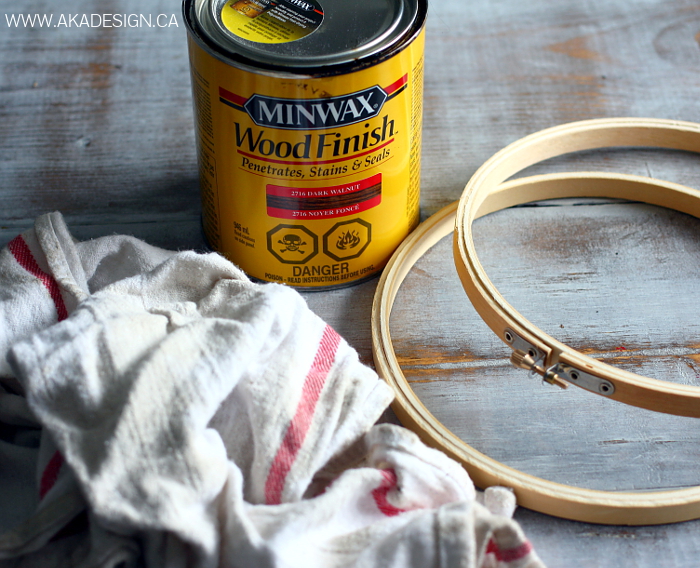 Step 1:
Disassemble each embroidery hoop.
Step 2:
Use an old rag (or a foam brush) to stain all surfaces of each embroidery hoop piece. Allow it to dry completely.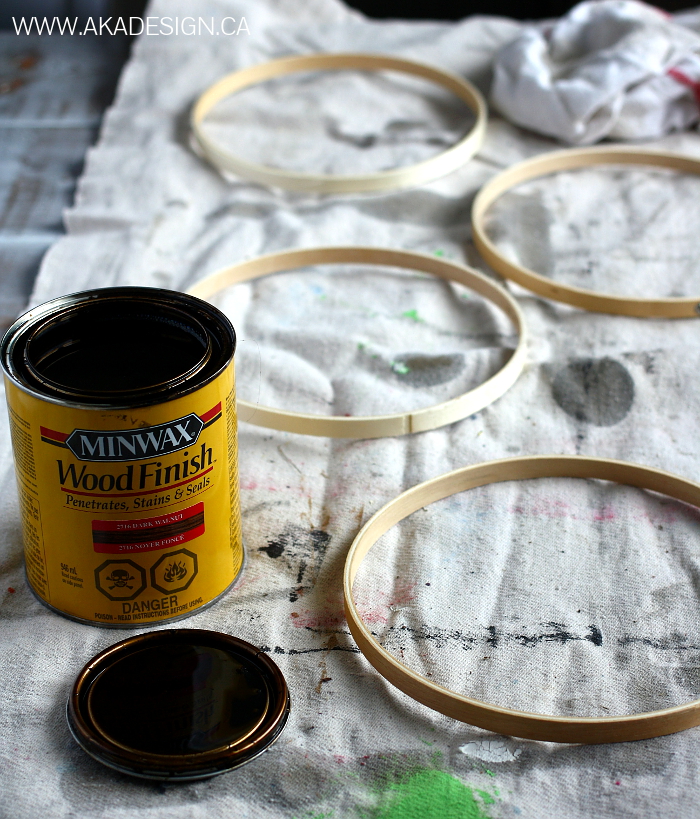 Step 3:
Slide the pieces together to form an orb (see picture below). Tighten the hoop screws as needed.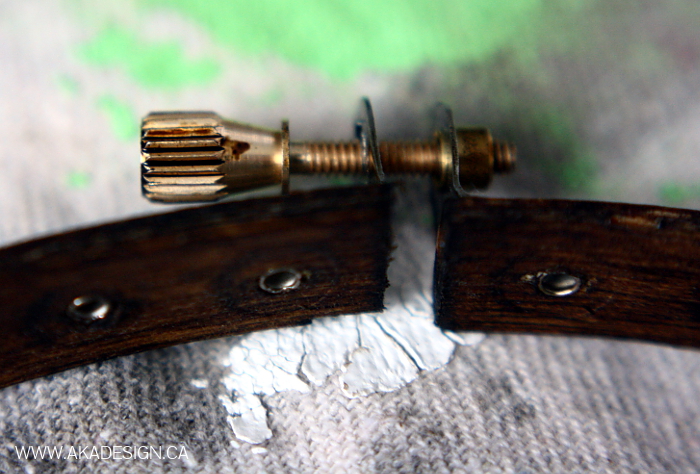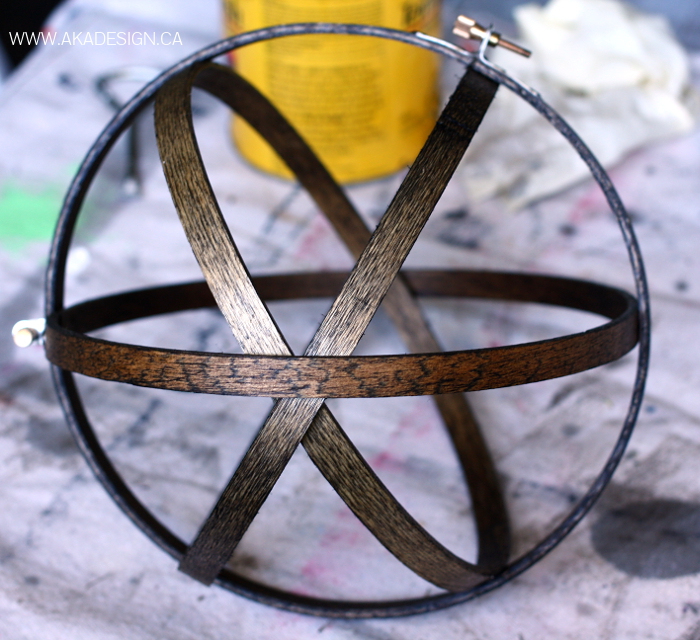 That's it! Now, find a place to display your masterpiece! How about making a few more and displaying them in a group? Whichever way you choose to display them, these orbs look great and add elegance to any space.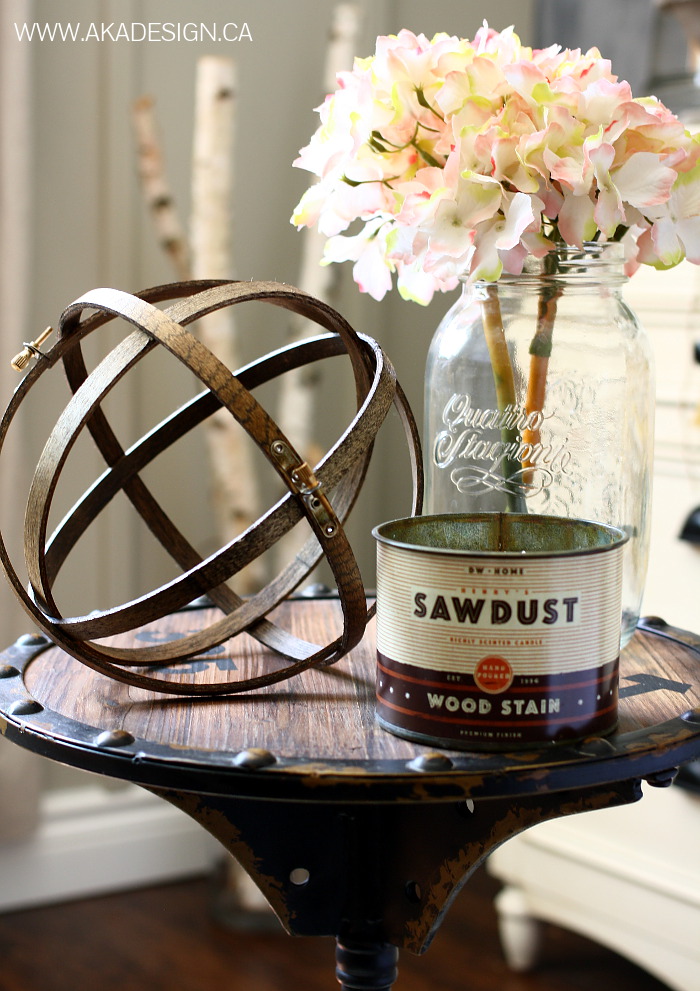 Photos and idea: Aka Design.