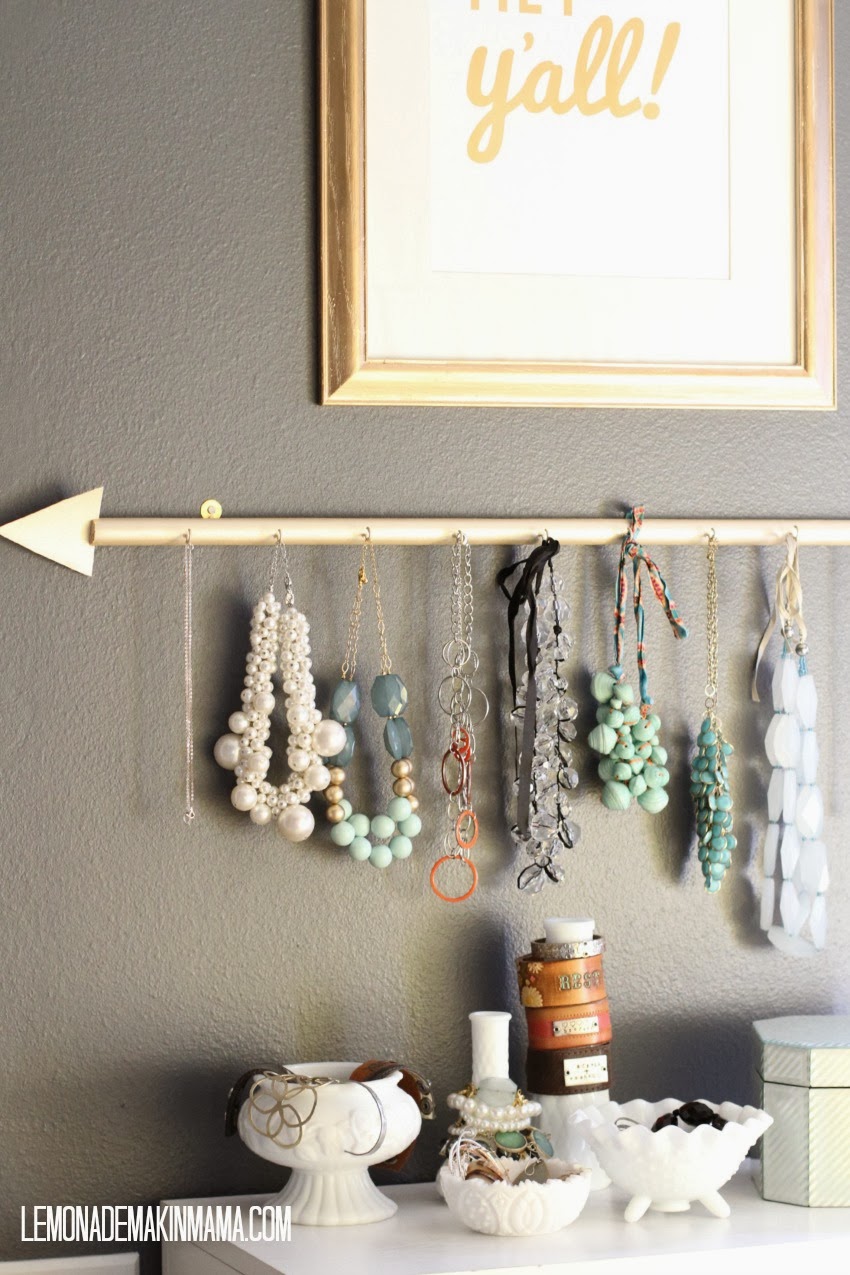 Can you believe that this arrow jewellery holder can be made for less than $10?!
If your jewellery is cluttering up your room and getting tangled, make this cute arrow jewellery holder! It's made out of a wooden dowel rod, thin wood strips, and screw hooks. Paint it to match your room or bathroom and you've got a trendy little organizer that can be made to match anyone's budget!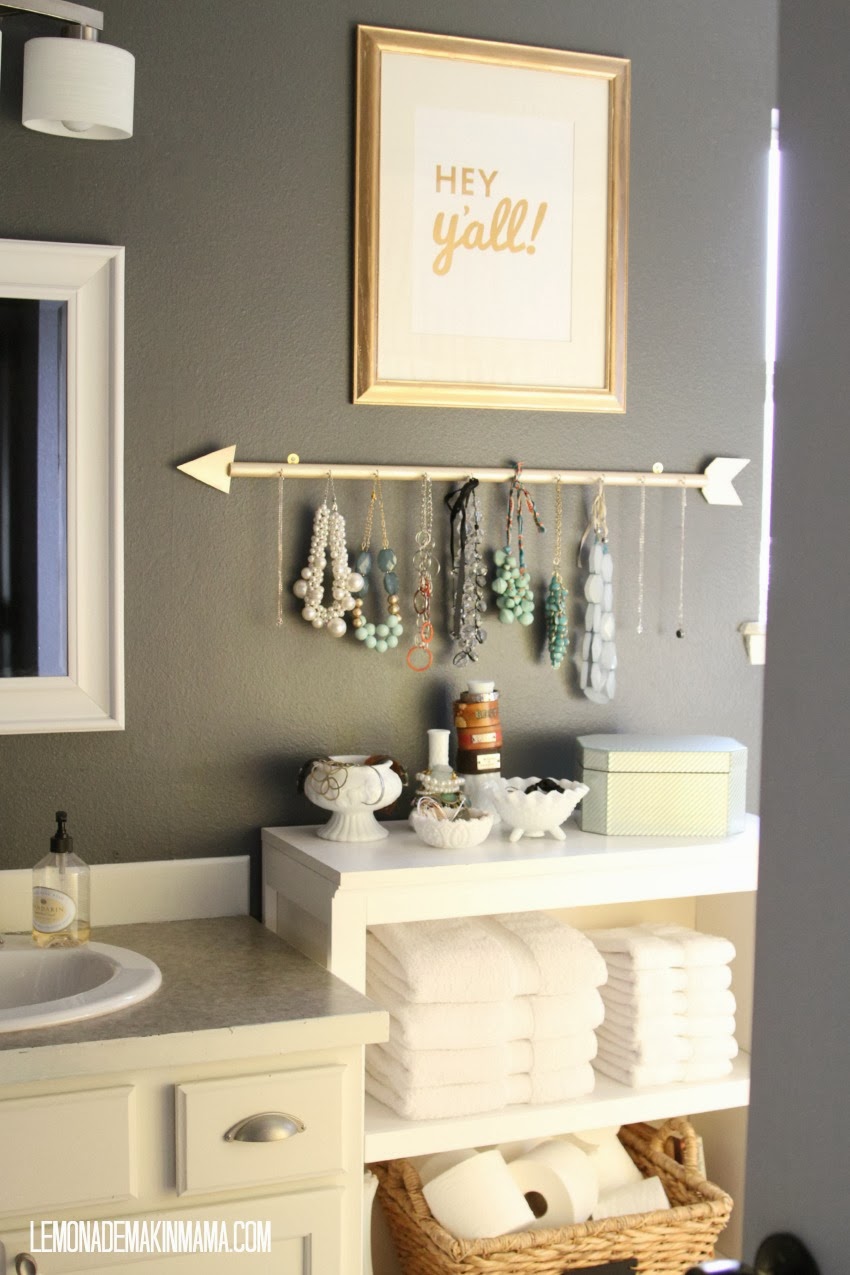 Step #1:
Grab yourself a thin strip of wood (1/32 x 3×24″) from JoAnns or Michael's and cut it with scissors to make a front and back piece for your arrow. If you're unsure how to cut it, you can find lots of arrow clip art on Google Images. It doesn't have to be too complicated, so keep it simple!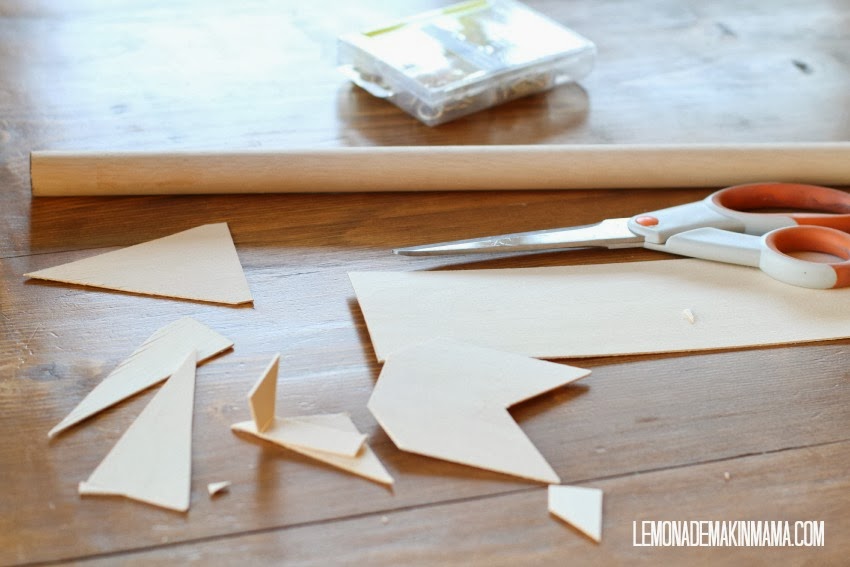 Step #2:
Take a small saw and cut a groove into each end of your dowel rod. You can find dowel rods at any craft store for about $2.49. The thin wood you cut earlier should fit easily into the grooves without a need for glue. If the wood is slipping a bit, add a dab of hot glue to hold it in place.
Place small screw hooks into your dowel rod about 3″ apart. The dowel rod should be soft enough for you to push in the hooks without too much trouble.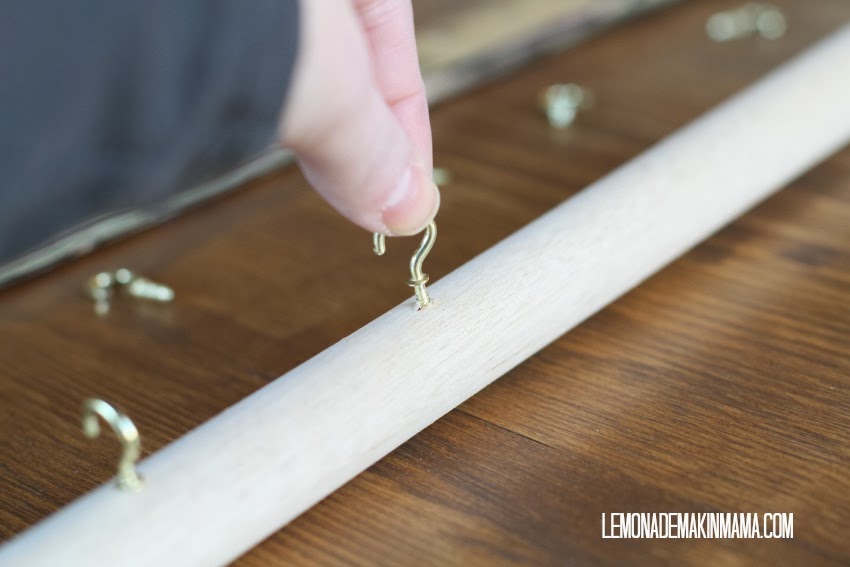 Step #4:
If you like, you can paint your arrow. In this project, Inka Gold Metallic Rub was used to match the gold screw hooks.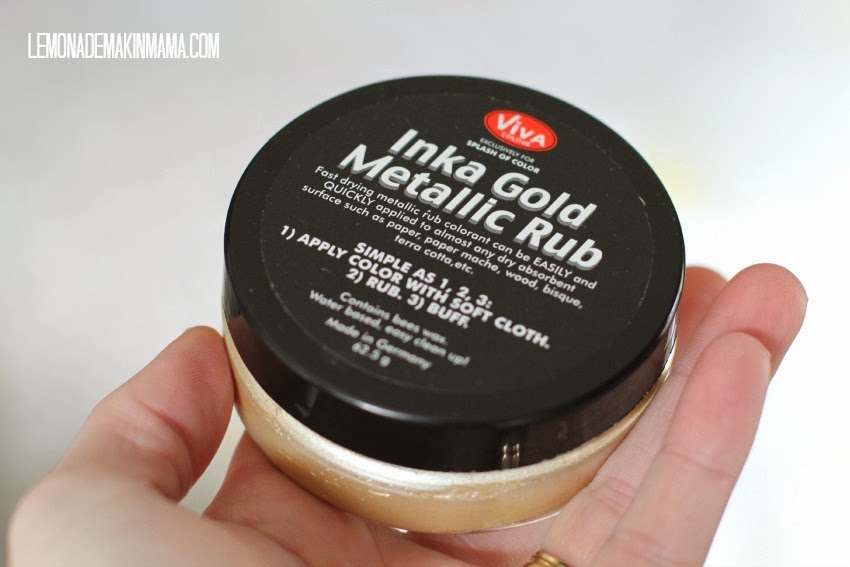 Step #5:
And you're finished! Hang up your new jewellery holder anywhere you like!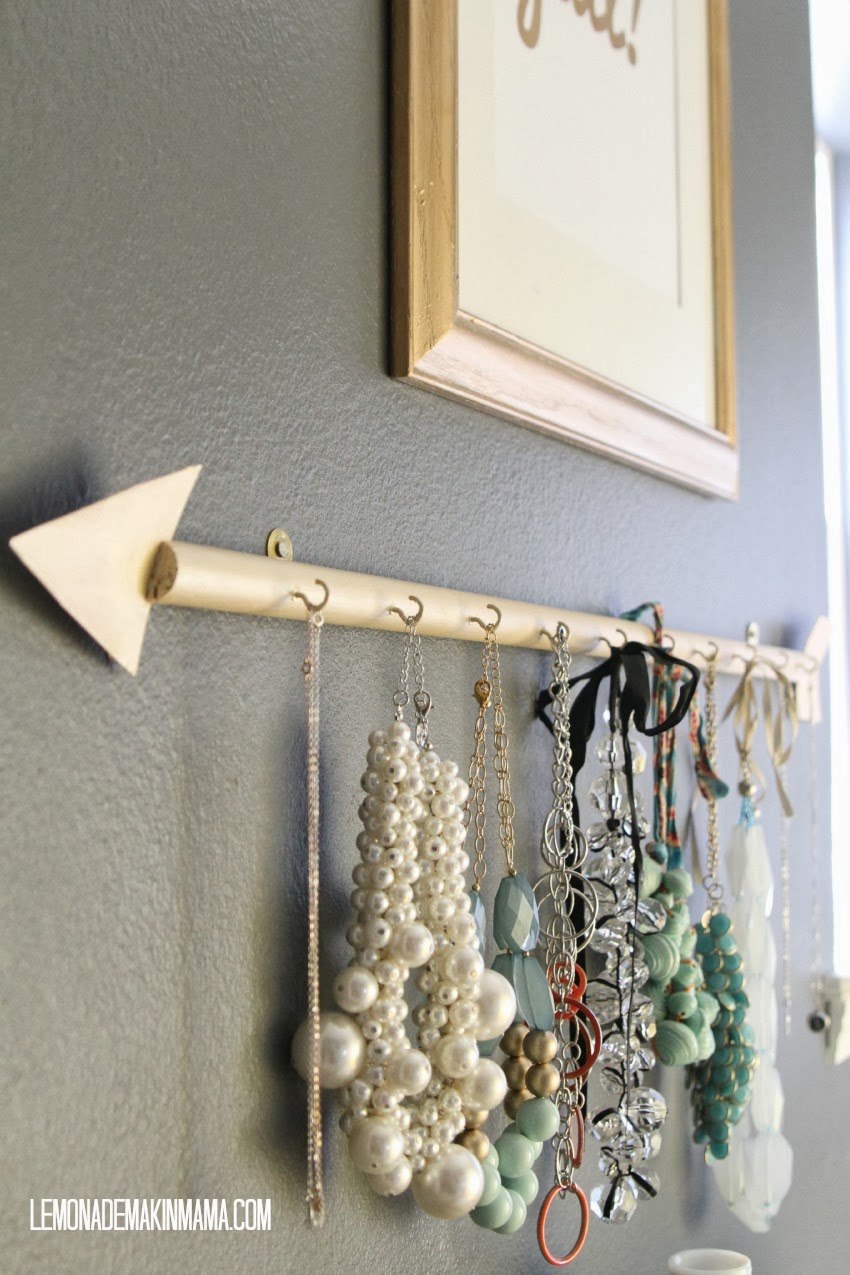 Photos: Lemonade Makin' Mama.