Sweet and Delicious Home-Made Nutella Ice Cream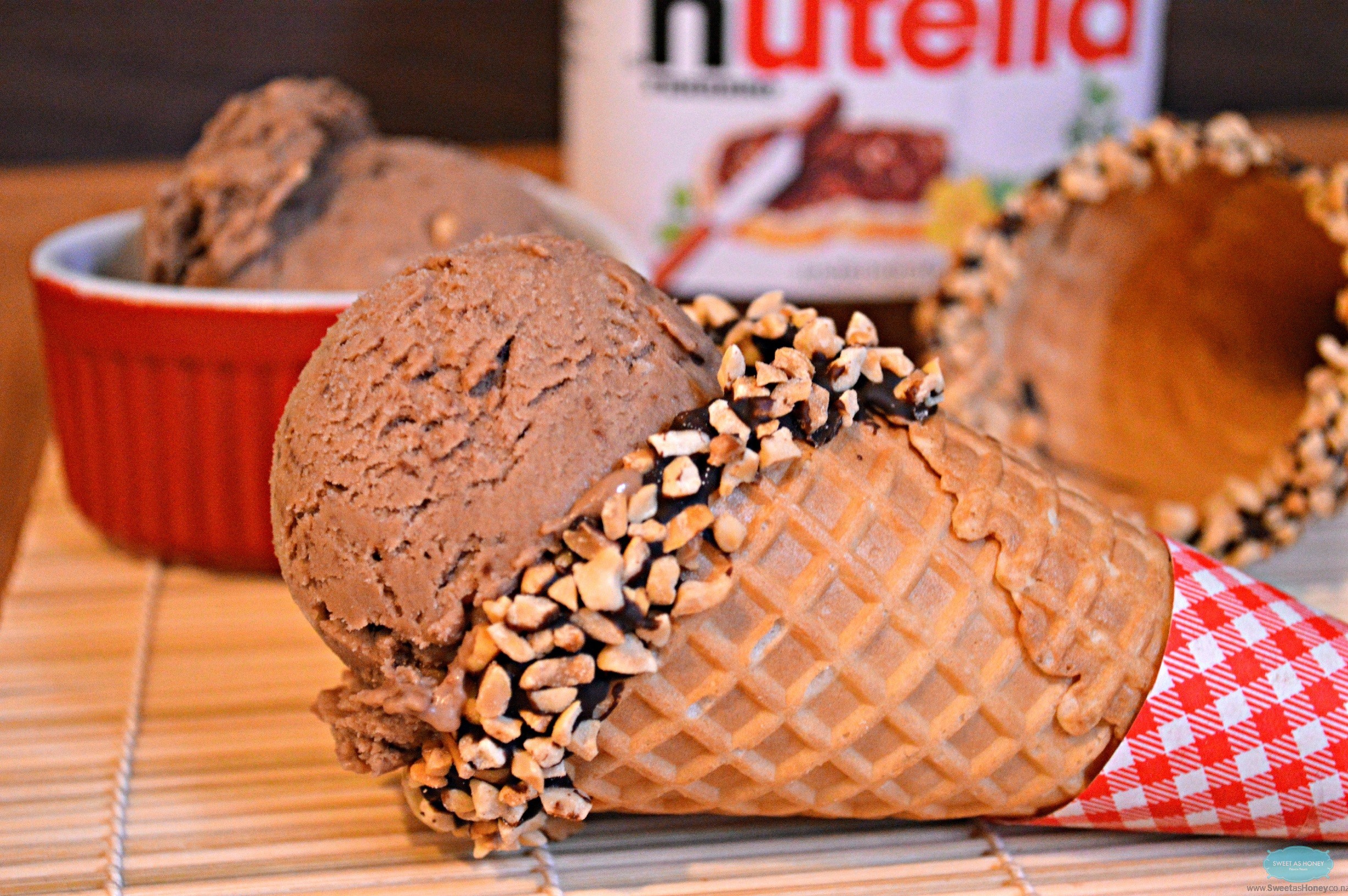 We love Nutella! Whether it's on pancakes, waffles, or simply spread onto a slice of bread, it's something no one gets tired of. What would be even better would be Nutella ice cream! Here's how to make it at home, WITHOUT an ice cream churner!
Nutella is the most popular chocolate-hazelnut spread on the planet, and everyone loves it! It goes great on pancakes and waffles, and in cakes, too! This ice cream also pairs beautifully with waffles and pancakes! Here's the super easy recipe for Nutella ice cream that you can make without needing an ice cream churner!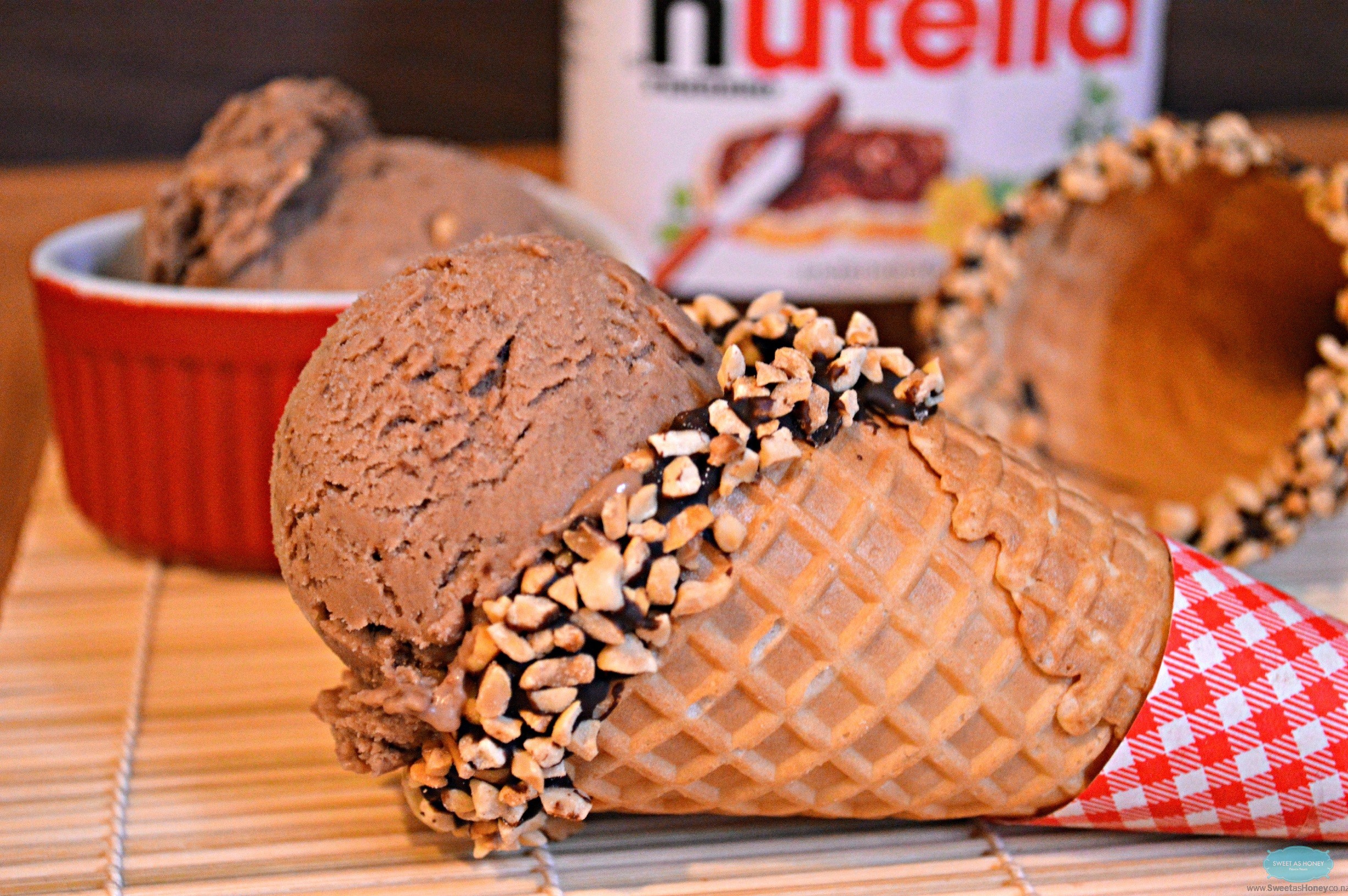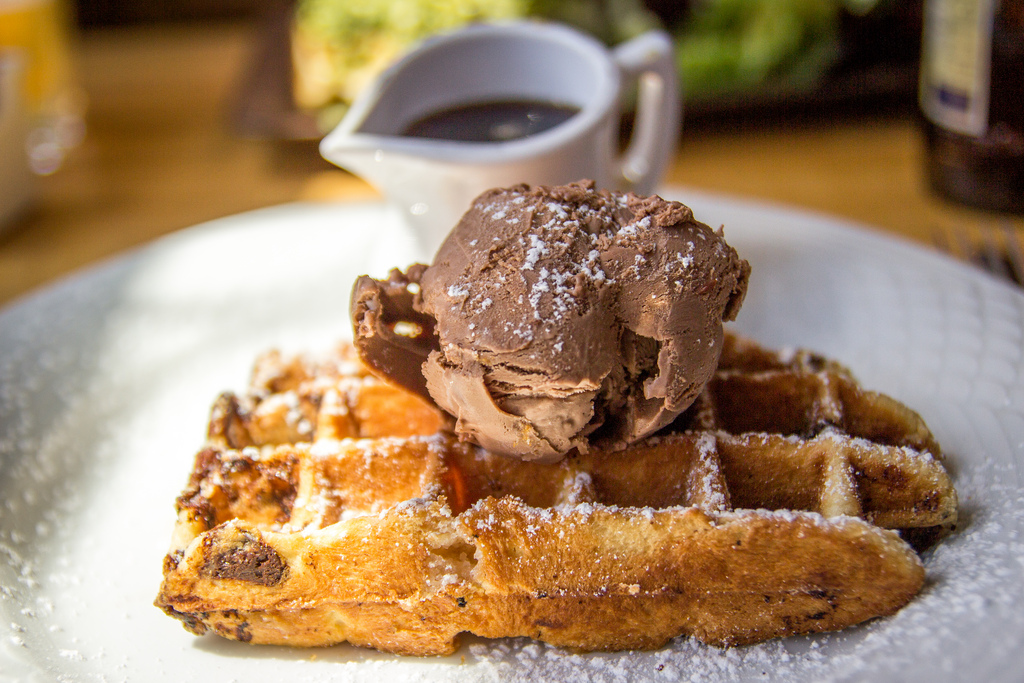 Sweet and Delicious Home-Made Nutella Ice Cream
Easy to make without an ice cream churner, this ice cream goes great on waffles and pancakes.
Ingredients
1 1/2 cups whipping cream
1/2 cup condensed milk
1 cup Nutella
1/2 cup white chocolate chips
Instructions
Add whipping cream and condensed milk into a large bowl. Using an electric mixer, mix the ingredients until it has thickened and forms soft 'peaks' when lifted slightly with the mixer.
Add Nutella and mix on low speed until well combined.
Stir in chocolate chips.
Pour the mixture into a large container and freeze for 4-5 hours.
Photos: Sweet as Honey, Blissfully Bossy, The Sweets Life.