Sweet Cantaloupe Frozen Yogurt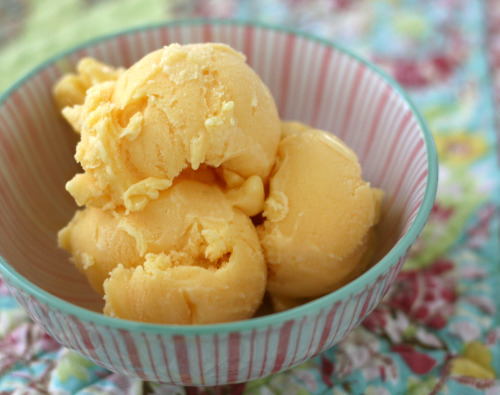 Everyone's heard of blueberry or strawberry frozen yogurt, but what about cantaloupe? This is a flavor that we're sure you haven't tried yet! It's just as easy to make as our strawberry frozen yogurt, and tastes just as good!
As you already know, we're big fans of frozen yogurt. It's healthier for you than ice cream, and we think it tastes better, too! There are endless varieties you can make, but we're sure you've never heard of using cantaloupe in your frozen yogurt! This recipe is so easy to make, you'll never buy store-bought frozen yogurt again! For sweetener, you can always use raw sugar or honey instead of white sugar for an even healthier variety. If you like, you can pour the yogurt into popsicle moulds for frozen yogurt popsicles! Enjoy!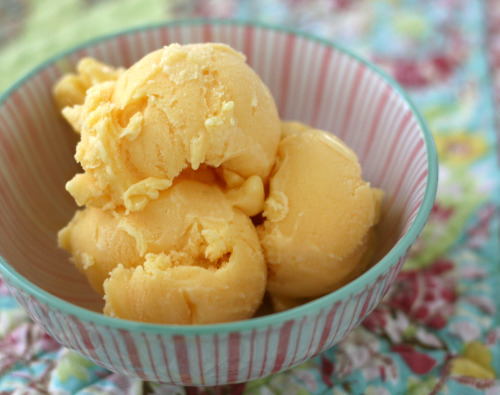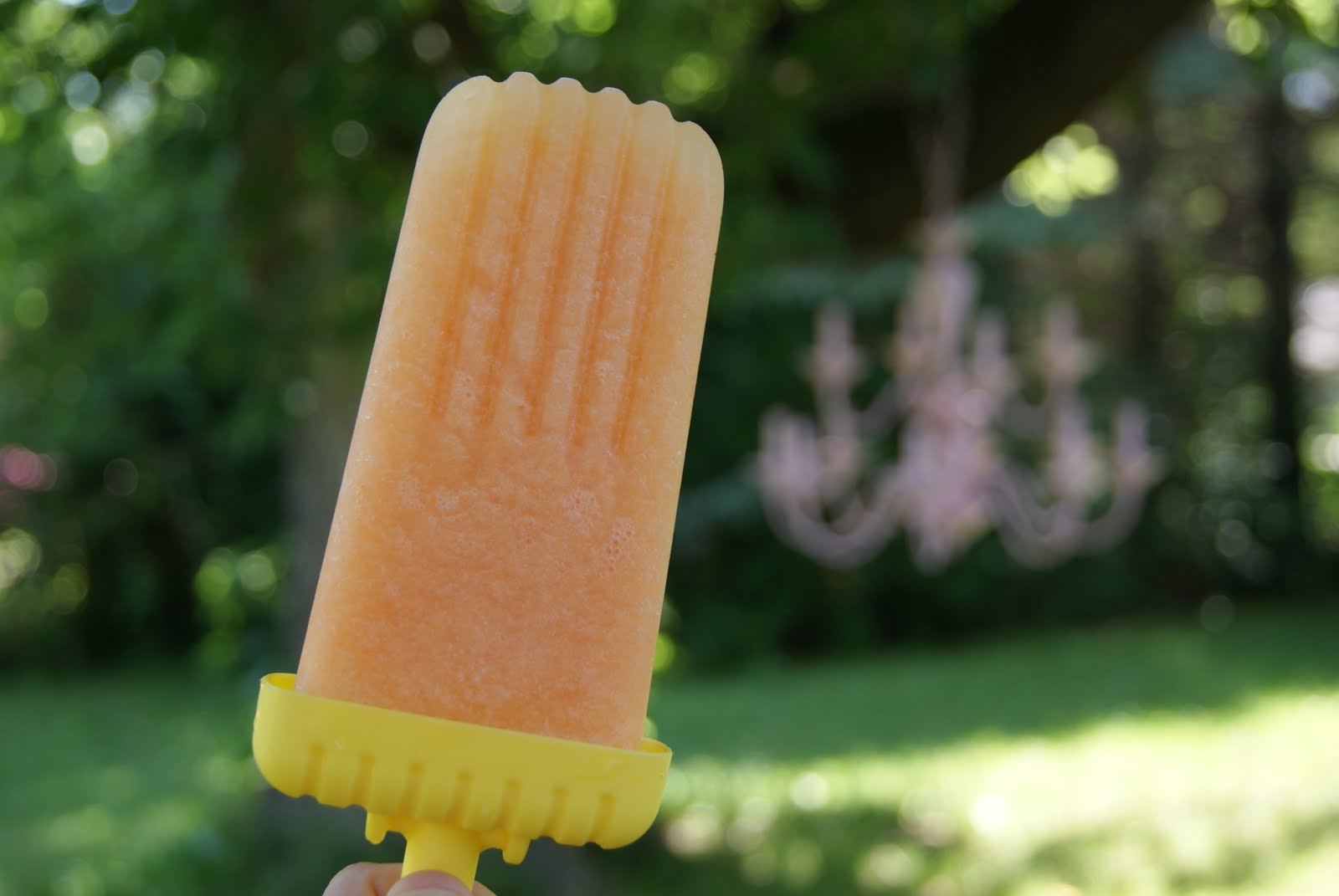 Sweet Cantaloupe Frozen Yogurt
A healthy summer treat, this cantaloupe frozen yogurt is delicious and refreshing. Try substituting white sugar for raw sugar or honey for an even more healthy dessert.
Ingredients
3 cups cubed cantaloupe
2/3 cup sweetener of your choice (white sugar, raw sugar, or honey)
2 cups plain low-fat yogurt
Instructions
Place cantaloupe in blender and blend until smooth. Combine with sweetener.
If you're using white or raw sugar, add the mixture to a saucepan and cook over low-medium heat until the sugar is dissolved. If you're using honey, skip this step. Allow the mixture to cool.
Add the cantaloupe and sugar mixture to the yogurt and stir until combined.
Chill in the refrigerator for 1 hour. Churn in an ice cream maker according to manufacturer's instructions, or pour into popsicle moulds and freeze until firm.
Photos: Sugar Laws, Nest Full of Eggs, Net Places.