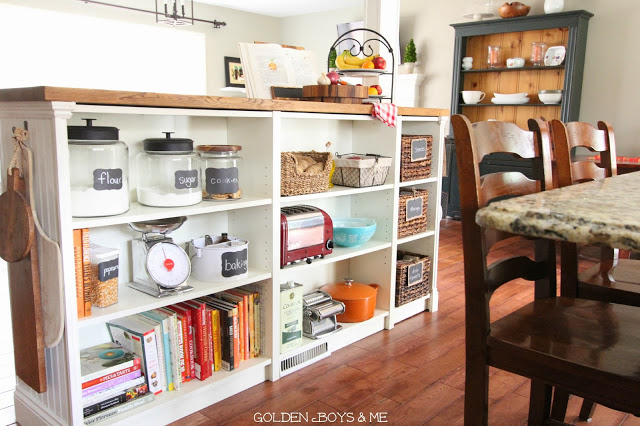 There are endless possibilities for IKEA furniture. Today we're going to show you how to create your own kitchen island on a budget! Keep reading for the tutorial!
If you've been wanting an island for your kitchen, but don't want to shell out too much cash, this IKEA hack is for you! All you need is IKEA's classic Billy Bookcases, a butcher block, and to decorate, moulding and beadboard. That's it!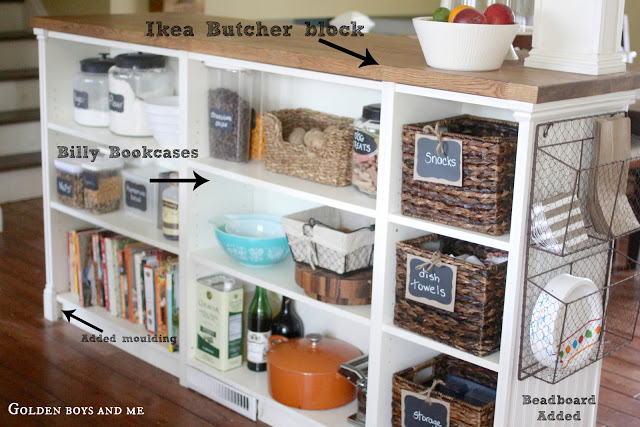 Step 1:
For this tutorial, you'll need 3 Billy bookcases (two 31×40 inch bookcases and one 15×40 inch bookcase), and 1 Numerar butcher block countertop. First, assemble the bookcases. Next, you need to connect them to each other. To do this, countersink 1 inch particle board screws about 3 inches from the top and bottom.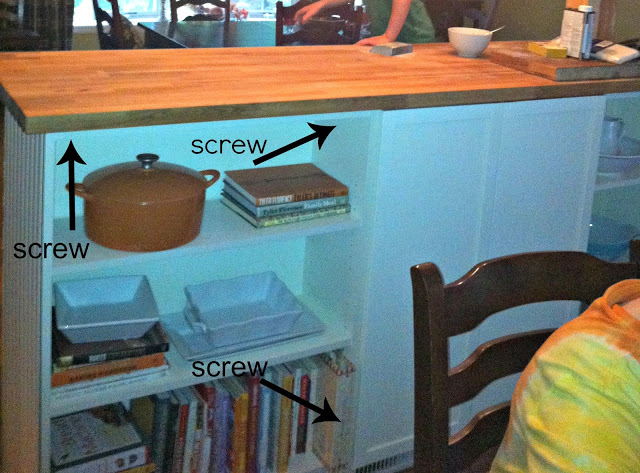 Step 2:
Use cleats made from 2x4s to attach the bookshelves to the floor. Use the butcher block to cover the bookcases and make it look like one solid piece of furniture. Attach the butcher block using liquid nails and finish nails to make it strong and sturdy.
Step 3:
To finish the island, attach beadboard and moulding. Finished!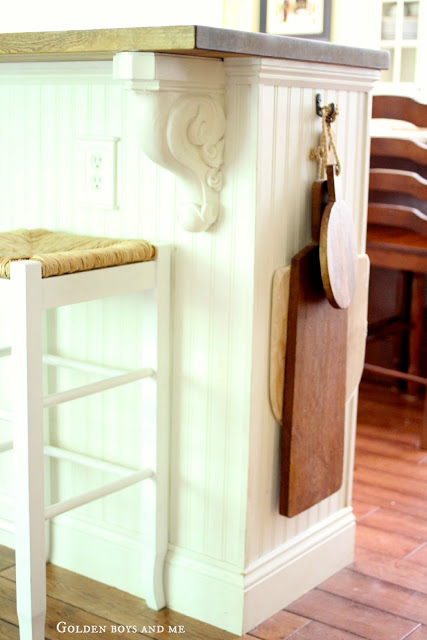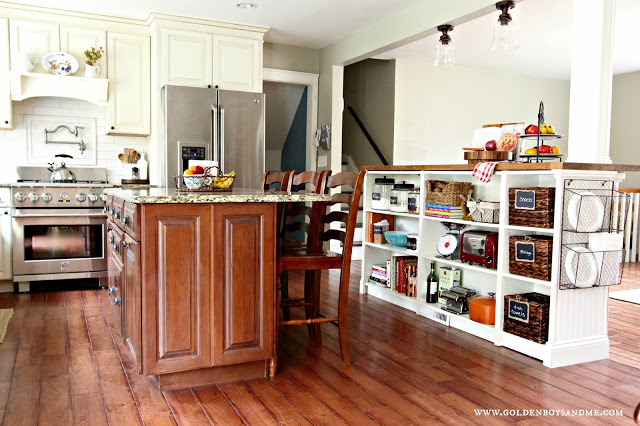 Photos and idea: Golden Boys and Me.