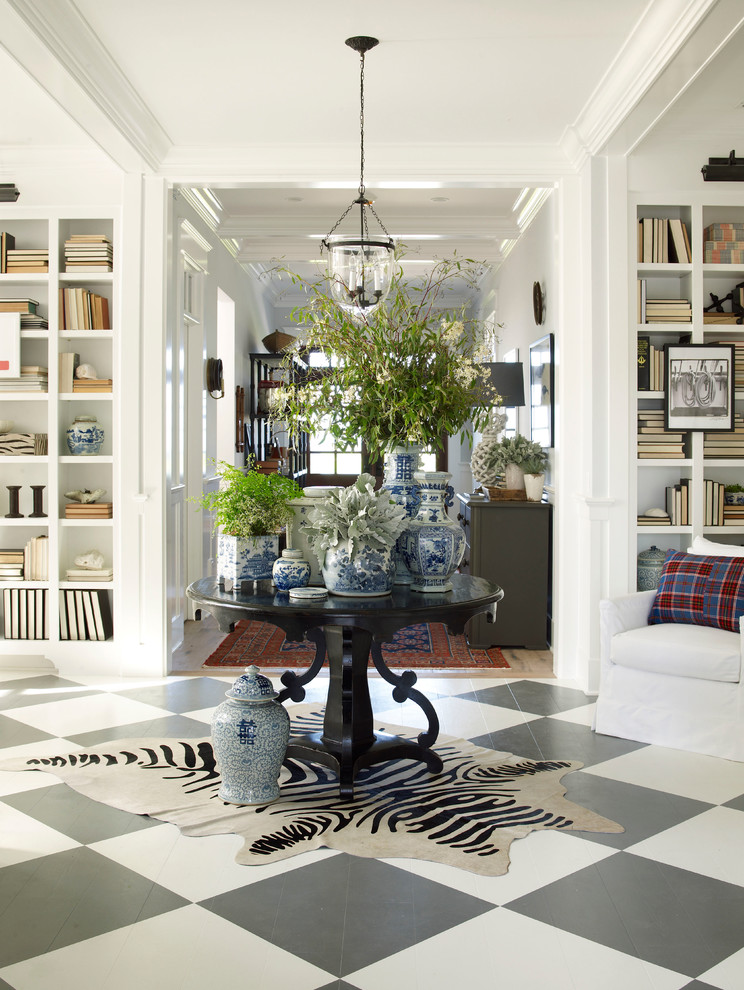 Create a stunning first impression in your foyer with these designer-approved ideas!
There are many things you can do to improve the look and value of your home. But, one of the best ways to really create a stunning home is to redesign the entrance and foyer. These are the key parts that all visitors see; whether they are invited into your home or not.
There are several steps you need to follow in order to create a truly stunning home entrance and foyer.
Check the Area
Whether you have lived somewhere a long time or not, it is important to walk round your local neighborhood to assess what sorts of entrances other houses have. Any exterior changes you make will need to be in keeping with the character of the house.
The point of this is to give you inspiration and ensure your design is not the same as anyone else's.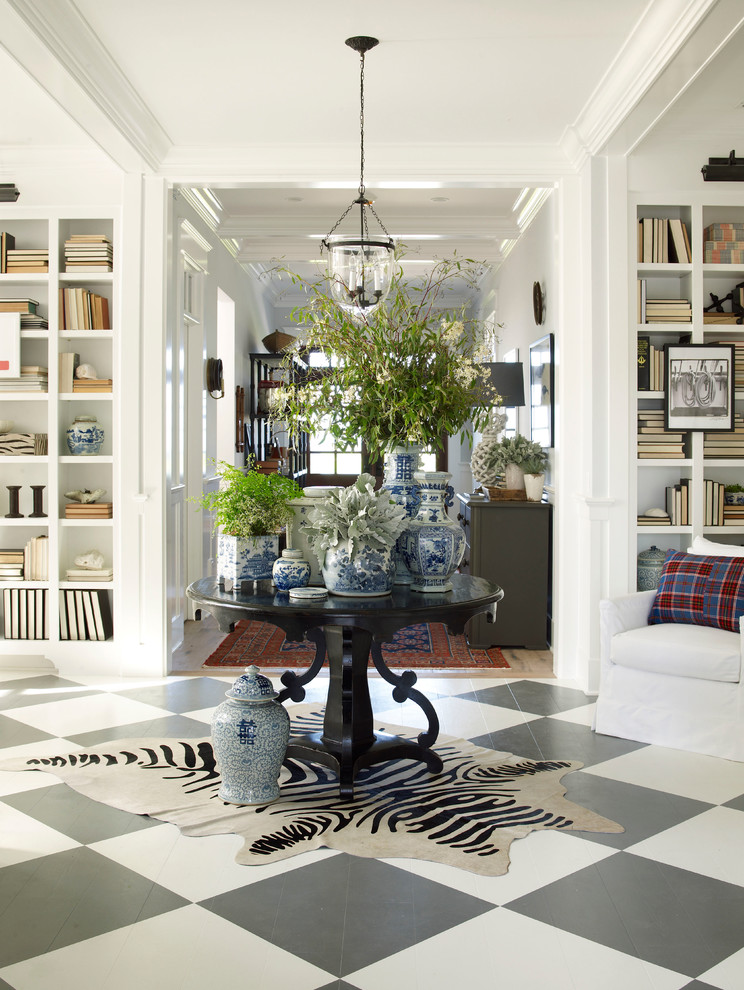 Photo: Burnham Design
Consider The Stairs
The stairs in your foyer are one of the best ways to make a statement and make your home look luxe for less. You should contact a firm and look at adding a stylish and unique staircase into the space you have available. You may be surprised at how many options there are; particularly if you talk to contemporary stair builders, such as Active metal who can do some truly stunning work with metal.
Even a relatively small entrance hall can benefit from a well designed and crafted set of stairs.
Create Space
If your entrance hall is grand then you may not need to create space, but if it is smaller than you would like you can add light colored furniture, mirrors, and even change your front doors to flood the area with light.
Combining this with light colored paint on the walls will give you a stunning entrance hall; your only concern will be the number of people wanting to admire it when you are not there!
You may also find it useful to evaluate the architectural detail visible in your entrance hall. This can do more than create the illusion of space; it can also make the space look dated or contemporary; depending upon your preference.
Photo: Houzz
Budget
Of course, you will need to set yourself a budget before you can start creating a glamorously decorated entrance for your home. Even if money is no object it is a good idea to have a ballpark figure for your new entrance hall. Quality staircases can be an expensive purchase, when you add in the accessories and other costs you may be surprised by how quickly it rises.
Having a budget and sticking to it does not mean you will not get the entrance hall you want; just that you will need to thing about all the elements first. This is useful as it will ensure you see the whole picture and not just one element of your stunning redesign.
Locate a Firm
Finally, once you have decided on the available funds you have and what you would like to do you ill need to find a local firm to help you. Although you could order these items long distance it is easier to ensure all the details are correct and your money is well sent if you use a local firm with a good reputation.