Grilled Ceasar Salad – A New Take On An Old Favorite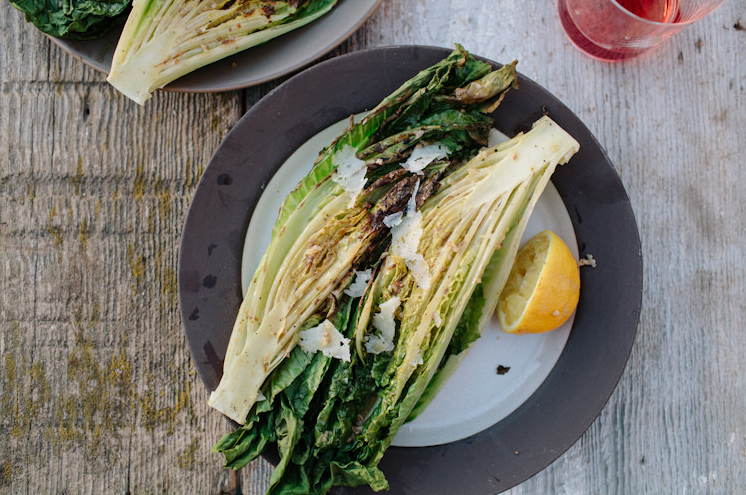 We love Caesar salad, and it goes especially well with a summer BBQ! Here's a twist on the classic recipe, grilled Caesar salad! Read on for the recipe!
Have you ever thought of throwing your lettuce onto the grill? Sounds crazy? We guarantee that this Caesar salad will be your new family favorite! Pair this with grilled steak or chicken, and you have a delicious meal sure to please anyone! Here's the recipe!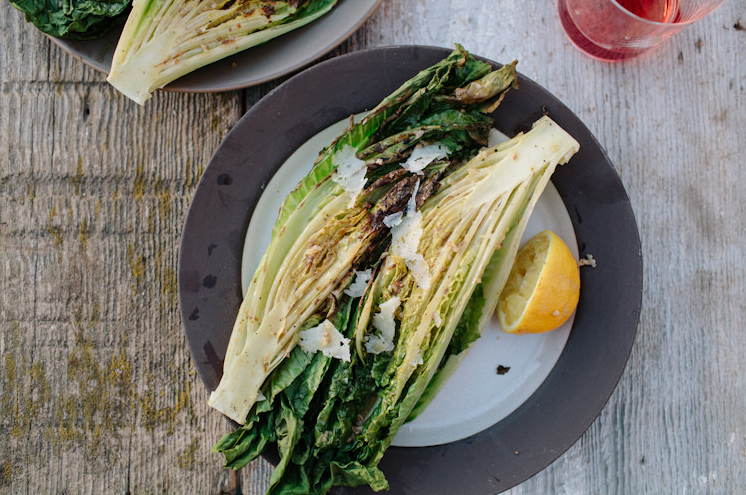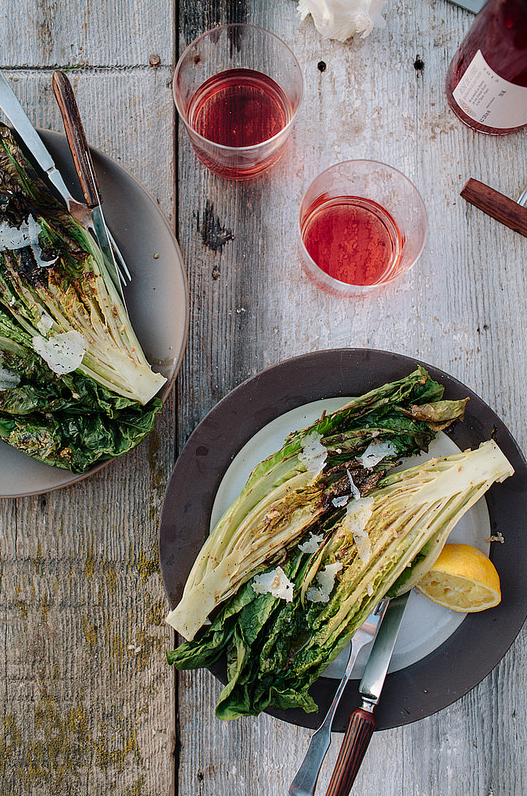 Grilled Caesar Salad
A great addition to any summer BBQ, this grilled Caesar salad goes great with grilled steak or chicken!
Ingredients
6 anchovy fillets, rinsed and drained
5 tbsp olive oil
2 tbsp red wine vinegar
1 tbsp lemon juice
1 garlic clove, minced
salt and pepper to taste
2 hearts of romaine lettuce
Manchego cheese, shaved
Instructions
Mash the anchovies into a paste. Then, combine the anchovies with the olive oil, red wine vinegar, lemon juice, garlic, and salt and pepper.
Slice the romaine lettuce in half lengthwise, and make sure to keep the core intact. Brush each half with the dressing, and reserve a little dressing for serving.
Grill the lettuce cut sides down until golden and soft for 6-8 minutes.
Plate immediately and drizzle remaining dressing over the lettuce. Finish off with the Manchengo cheese shavings.
Serve immediately.
Photos: The Year in Food.