Crispy Double-Fried French Fries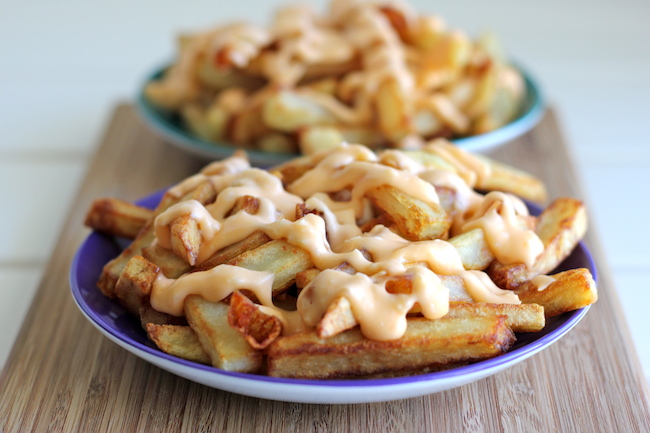 We've all had French fries, but have you ever tried double-fried French fries? We'll show you how to make them, and they'll be the crispiest fries you've ever eaten!
These will be the best French fries you've ever had! They're double-fried and super crispy! Serve them up alongside some juicy hamburgers, and don't forget the dip! We highly recommend Tzatziki dip, because it's light, although delicious, and won't overwhelm the fries. The secret to crispy fries is soaking them in water beforehand. Now that you know this trick, you'll never want to go back to the old way of making French fries again! Take a look at the recipe below!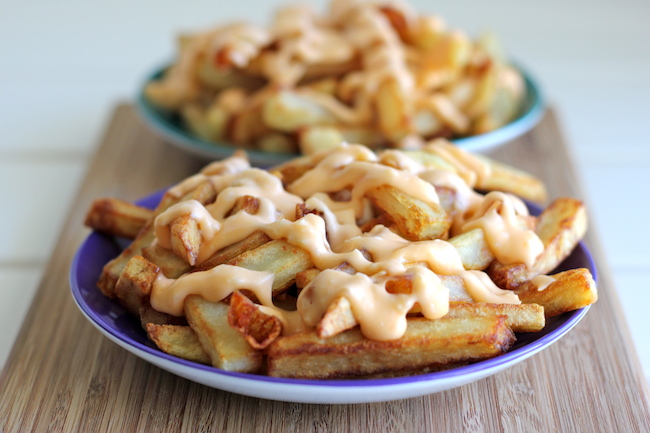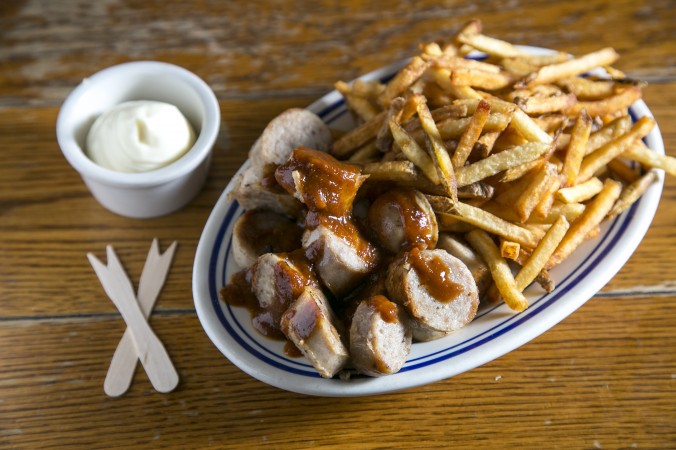 Crispy Double-Fried French Fries
Super crispy French fries that will be the best you've ever tasted!
4 (4-5″ long) russet potatoes (about 2 pounds)
2 quarts canola oil
1 tbsp fine-grain sea salt
1 tsp freshly ground black pepper
Instructions
Peel the potatoes on the sides, and leave the ends with the skin on.
Cut the potatoes into 1/3″ slices, then slice into 1/3″ sticks.
Fill a bowl with water and soak the potatoes for at least 30 minutes.
Heat up a stock pot with a deep-fry thermometer and filled with oil to 325 F.
Take the potatoes out of the water and pat dry with a paper towel.
Add the potatoes to the oil. There should be at least 1″ of oil above the potatoes.
Par cook until potatoes are light brown (5-7 minutes). Take the potatoes out, and shake off excess oil. Drain them on a rack.
Turn up heat and wait until the oil reaches 350 F.
Cook the potatoes again until golden brown (2 minutes).
Remove them from the oil and shake off any excess oil.
Season lightly with salt and pepper.
Serve them with your favorite dip!
Photos: Cooking on the Weekends, Damn Delicious, The Epoch Times.