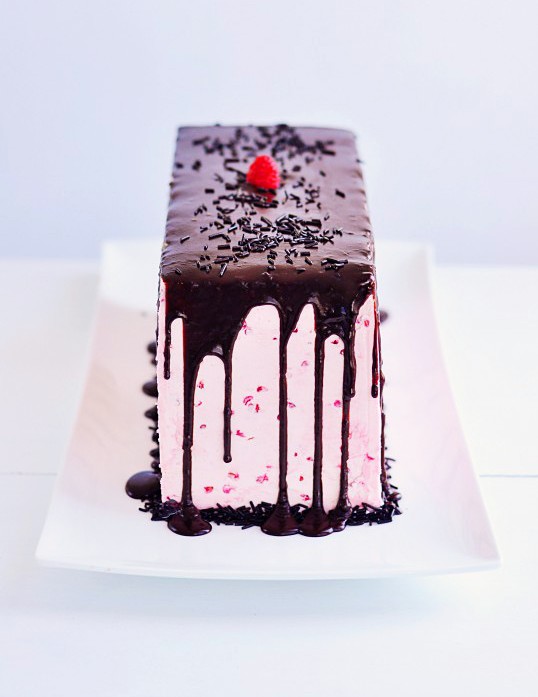 Don't think that you need to be a pro to make your cake look gorgeous! We've got 9 easy ways to decorate your cake without any special tools or ingredients!
Decorating the perfect cake isn't just for professionals anymore! There are tonnes of different ways you can decorate your cake for that special occasion, and none of them require any special skills or ingredients. We've picked 9 of the easiest ways to decorate your cake that'll wow your family and friends!
1. Candied Lemons
Candied lemons sound complicated, but they're really not! To make them, simply bring 3/4 cup water and 3/4 cup sugar to a boil in a small saucepan. Stir until the sugar dissolves and add 1 thinly sliced lemon. Simmer until tender and translucent, about 5-7 minutes. Drain and cool them on a rack before decorating your cake.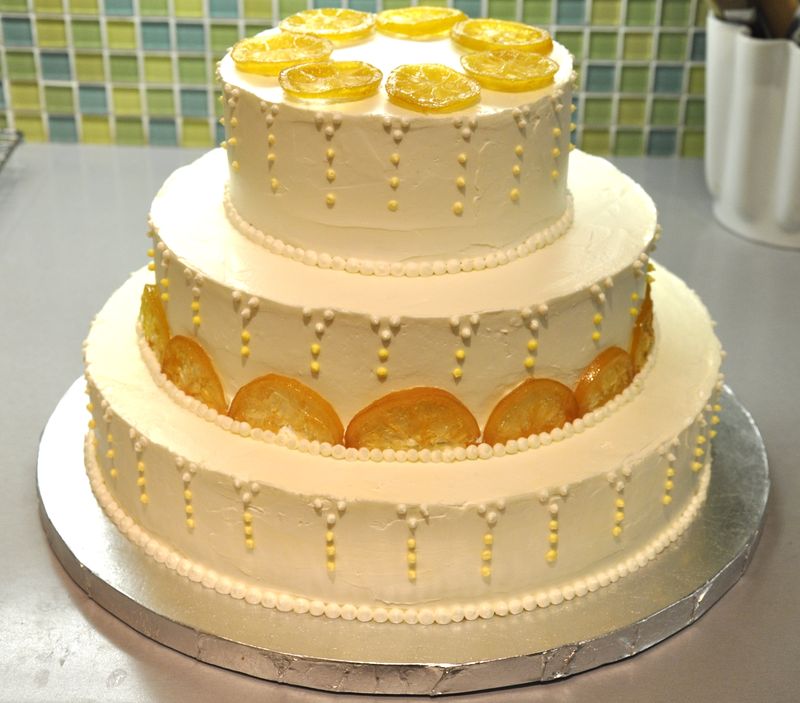 2. Meringues
For a last-minute cake decorating idea, arrange store-bought meringues on your cake. They're a great alternative for when you don't have time to make piped-frosting rosettes.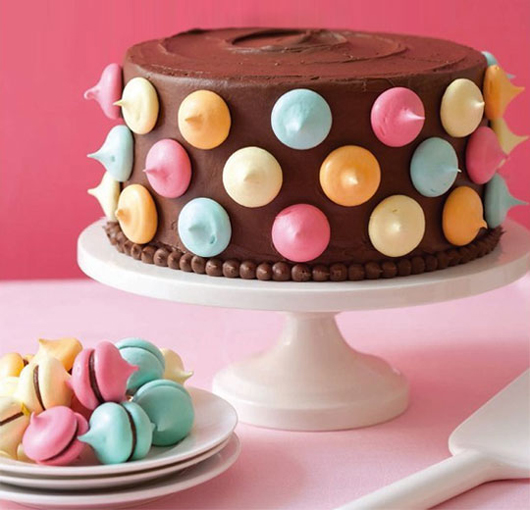 3. Gumdrop Roses
To make these adorable gumdrop roses, first dust your work surface with granulated sugar. Using a rolling pin, roll 3 gumdrops until they are 1/8 inch thick. Cut the rounds in half crosswise and roll 1 piece into a tight bud. Pinch it at one end to form the center of the flower. Take the remaining pieces and place them around the center. Make sure they overlap slightly and press them together at the base. Trim the bottom so that they have a flat base and sit nicely on your cake.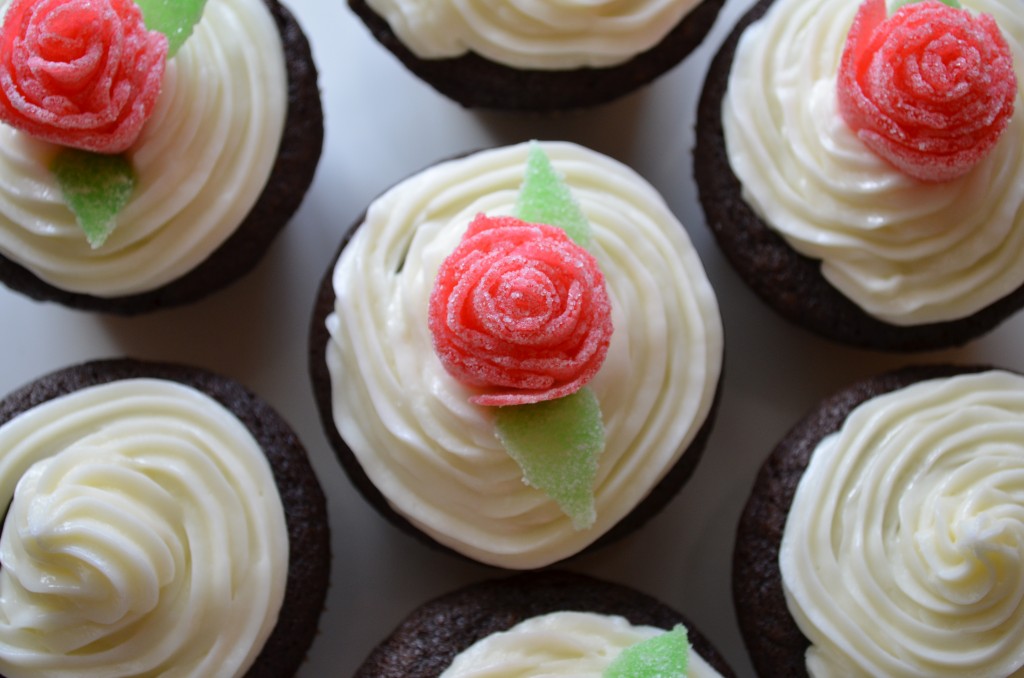 4. Raid Your Pantry
This simple cake topper consists of basic pantry ingredients like waffle cones, mini marshmallows, and peanuts. This topping goes great with a simple chocolate cake and requires minimal effort, making it easy for last-minute decorating. Pile the ingredients high and drizzle with chocolate syrup.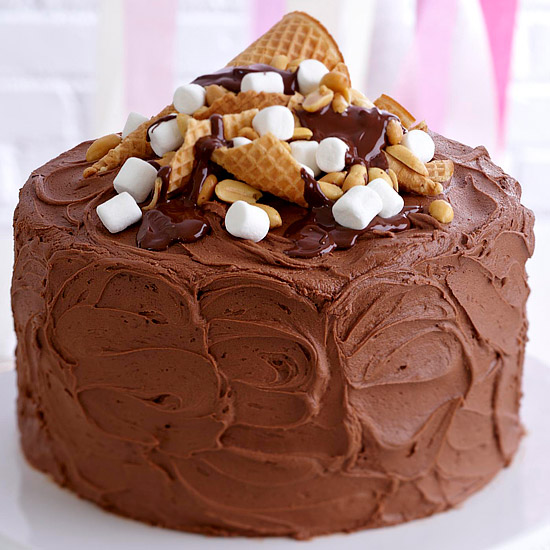 5. Sprinkled Frosting
Before you start frosting your cake, add sprinkles to your frosting. Festive and fun, this cake decorating trick requires no effort and the results are so pretty!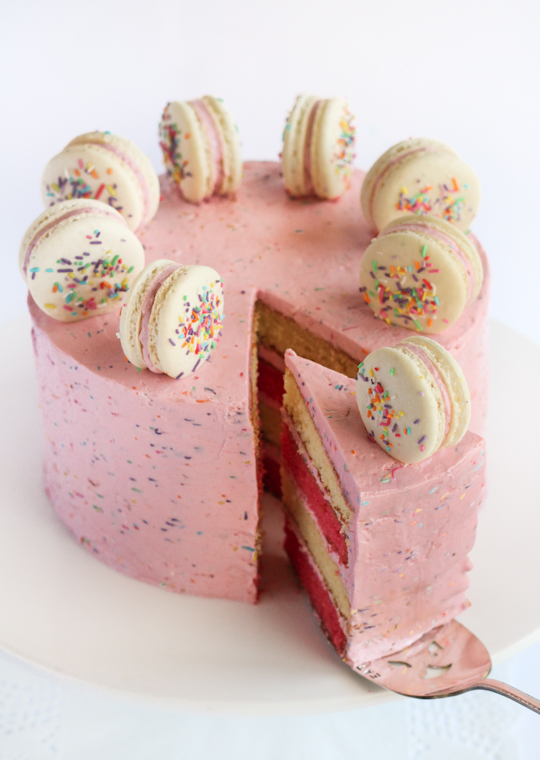 6. Chocolate Drizzle
All this requires is slowly pouring melted chocolate over your cake and allowing it to drip down the sides. Perfect for chocolate lovers!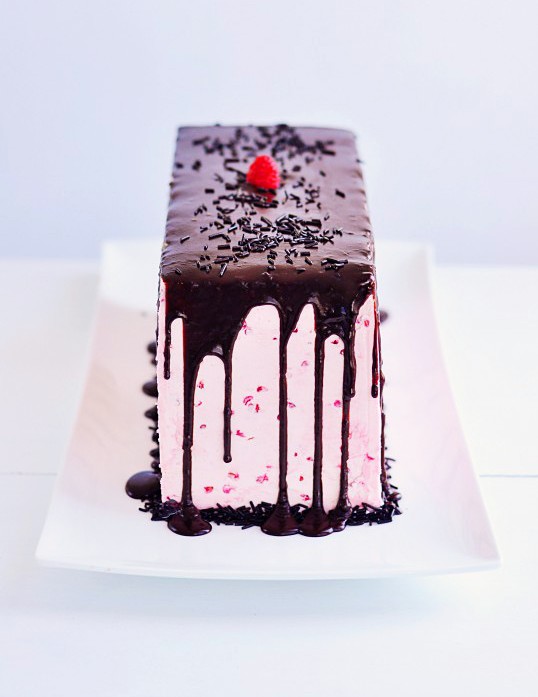 7. Fondant Shapes
Dress up any cake in an instant using precolored fondant. Roll it out into thin sheets on parchment paper and cut out shapes with cookie cutters.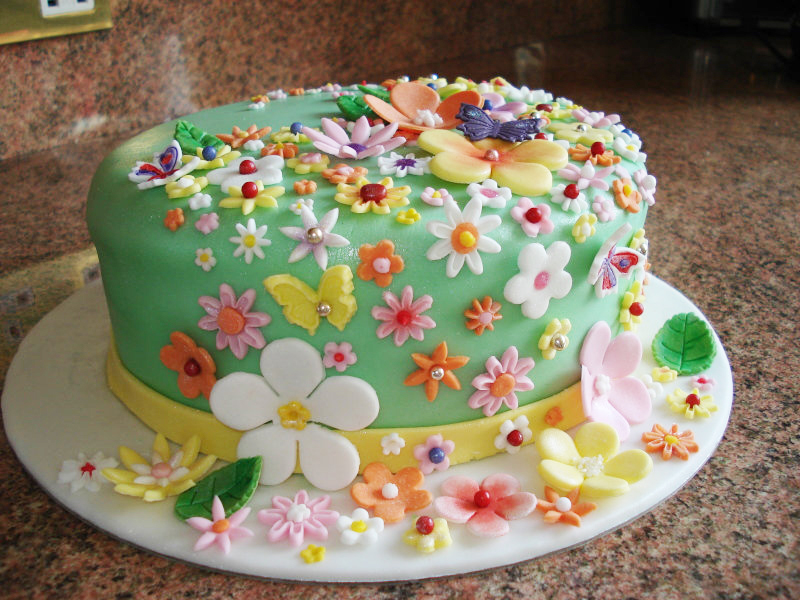 8. Powdered Sugar
To decorate a cake in a snap, cut shapes out of paper and place them on your cake. Lightly sprinkle powdered sugar over the stencil and remove the paper. You're left with a lovely design that's sure to impress everyone! Try using a paper doily for a more intricate pattern.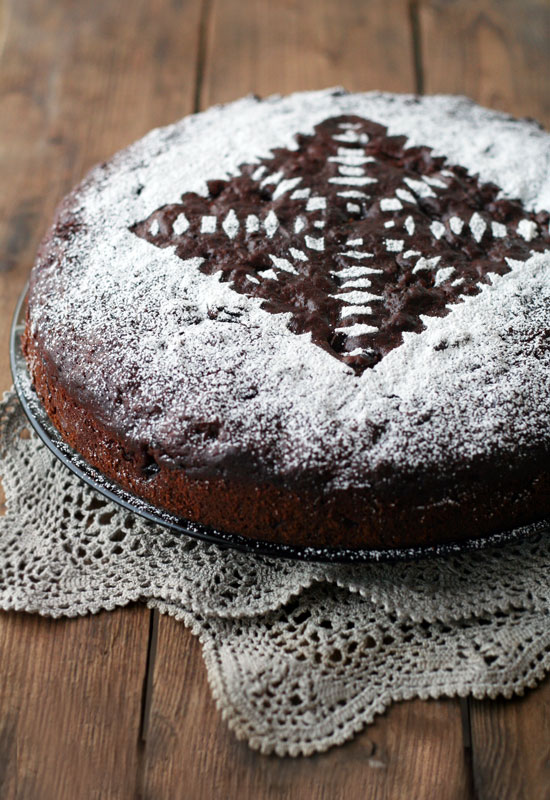 9. Edible Flowers
Yes, there actually are flowers that you can eat! You can find edible flowers at your local farmers' market, grocery store, or online. There are tonnes of different varieties to choose from, and all of them have their own unique flavor.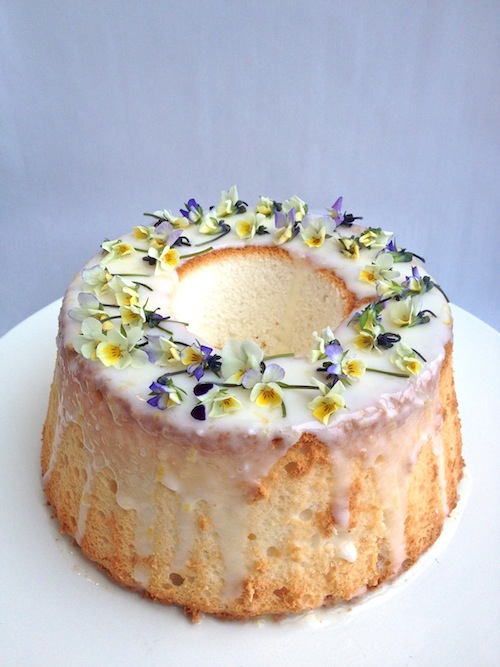 Photos: Wedding Cupcakery, BHG, Coffee and Quinoa, Best Friends for Frosting, Raspberri Cupcakes, Sweetapolita, Good Housekeeping, Entertaining Any Time.