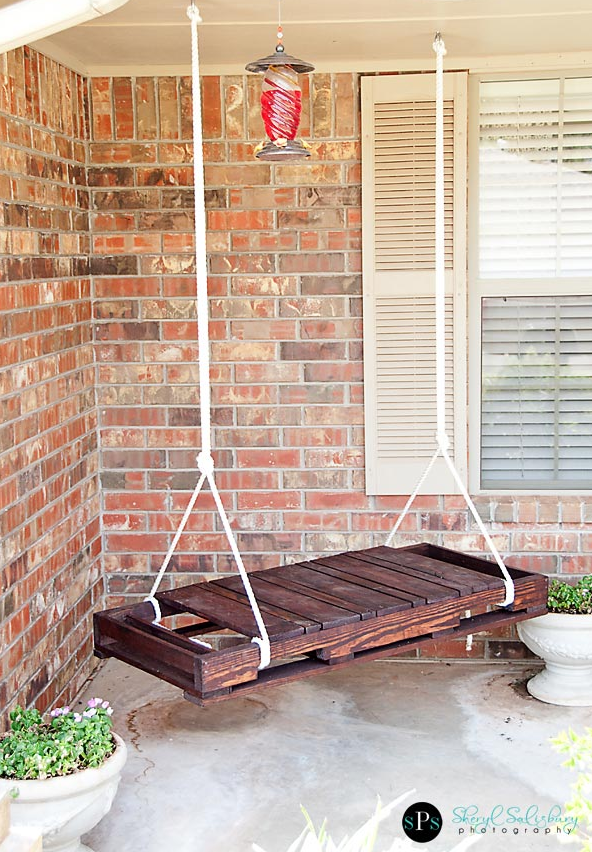 There's no question about it – pallets are in! Instead of tossing those pallets out, put them to good use by making this awesome pallet swing. Here's how!
You've probably seen all the awesome pallet ideas floating around on the internet lately. Everyone's in a pallet craze, making anything from benches to playhouses for their kids! The possibilities are endless! Here is a simple DIY for making a cool swing for your yard!
What you will need:

1 pallet
saw
rope
wood stain of your choice
sandpaper
cushions and pillows (optional)
Step 1:

Cut the pallet in half with a saw.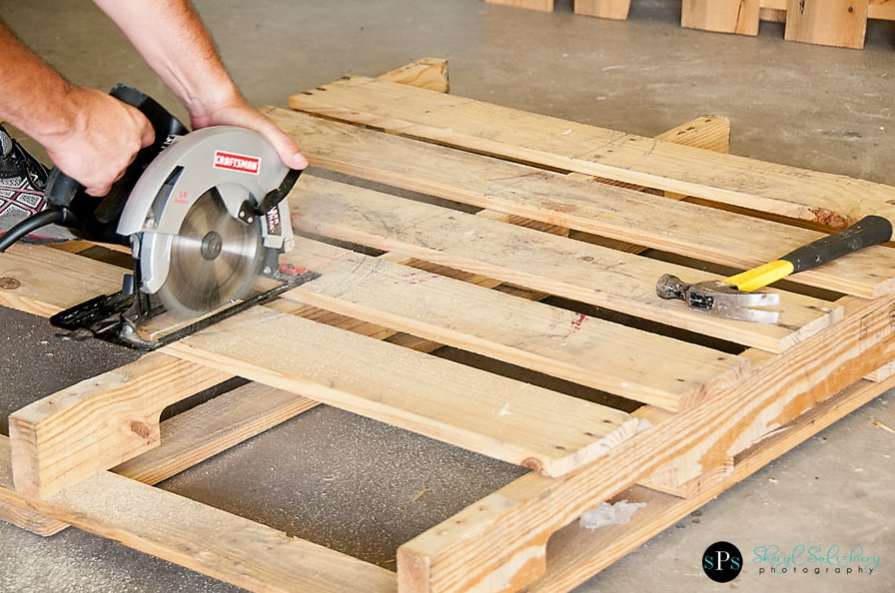 Step 2:
Add two leftover boards to the side of the pallet if you would like drink holders.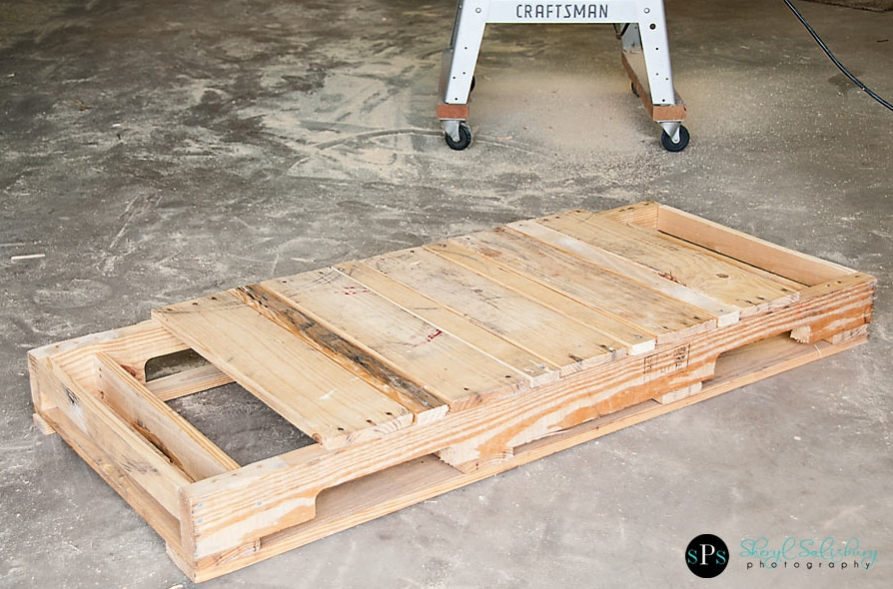 Step 3:
Lightly sand the pallet to get rid of any splinters and rough edges.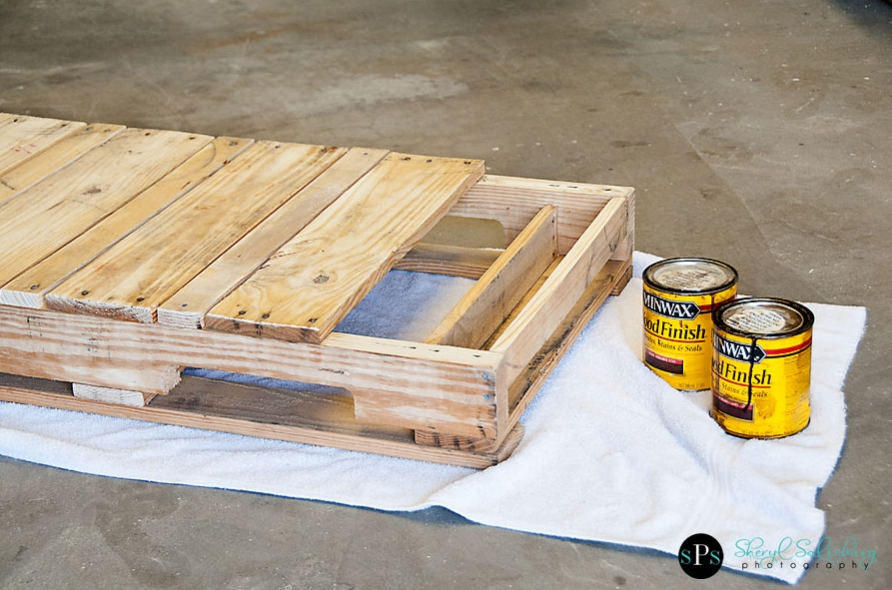 Step 4:
Attach the swing using a strong nylon rope. You can put the swing under a tree, or on your front porch! Add a cushion and a few decorative pillows if you like.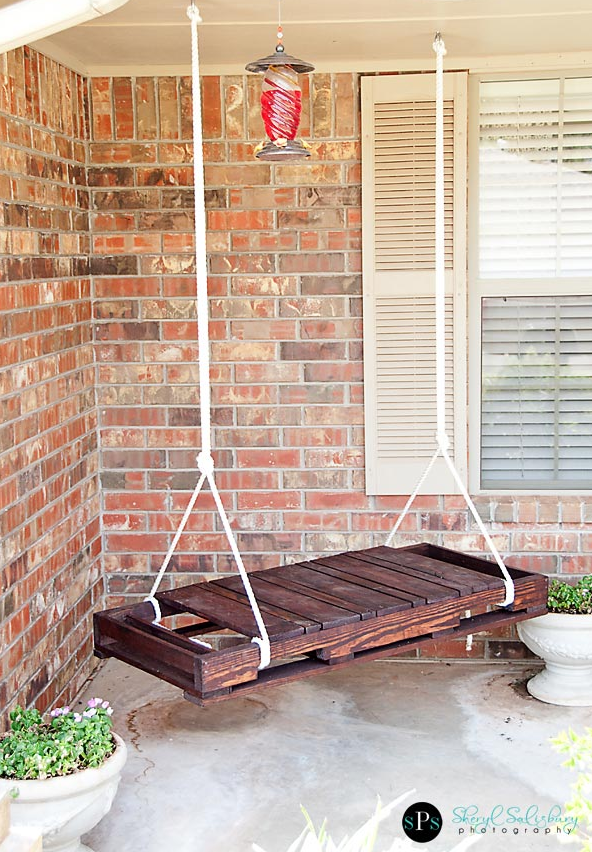 Photos and idea: Sheryl Salisbury Photography.