8 Long-lasting Decor Ideas to Try in Your Garden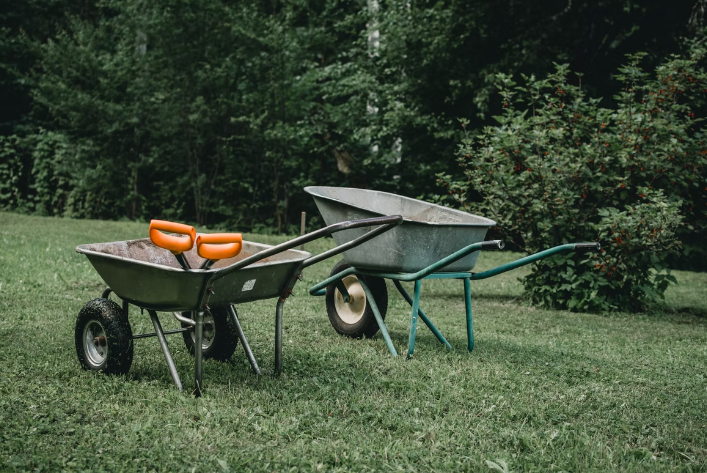 Long-lasting decor ideas can help you transform your garden without breaking the bank!
Whether you're looking for ways to make your yard or patio more welcoming or want to spruce up empty corners, these versatile and low-maintenance options are perfect for any green space. It's time to get inspired! Here are 8 easy, long-lasting decor ideas to try in your garden
1. Water features
From a dramatic fountain to a tranquil water garden, adding water to your garden can be both relaxing and beautiful. Favorite containers include birdbaths, reflecting pools, and raised ponds. You can make a concrete fountain to last or opt for a lightweight option that can be moved as needed. Additionally, there are many metal and plastic options available, depending on your budget. If you live in a sunny climate, you can even add a small water garden to your yard using a plastic or ceramic container filled with water lettuce and lily pads. It's a great way to add color and privacy while keeping your garden hydrated. This type of garden can also help discourage unwanted visitors, like cats and other animals.
2. Planters
Planters are another great, long-lasting decor option. They can be moved around to fill empty spaces, brighten up a dull area, and even add privacy. Wooden planters look beautiful when painted in bold colors, or left as is for a more rustic look. Want something that's low-maintenance? Then opt for ceramic or plastic planters – they come in an array of shapes and sizes, so you're sure to find one that fits your needs. Also, make sure you choose plants that are best suited for your climate. It's best to consult with a specialist or do some research before planting, so you know exactly what works for your area.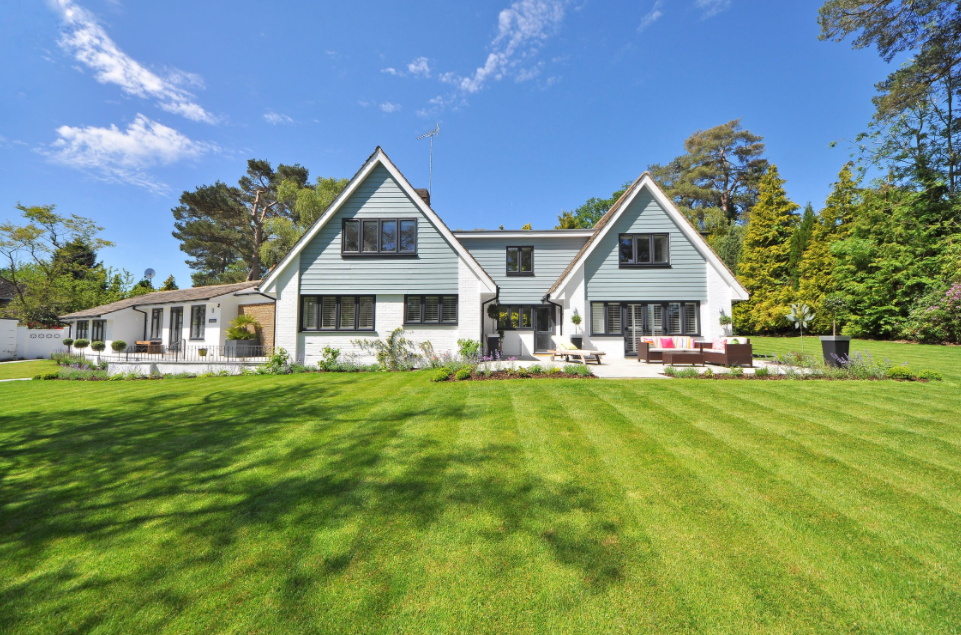 3. Vertical gardens
Are you tight on space? Vertical gardens are a great option for small yards and patios. They can be as simple as adding a hanging planter to your wall or as complex as a living wall, where plants grow vertically in containers tied to a frame. Vertical gardens are becoming increasingly popular and this trend is not likely to slow down any time soon! Also, they can help absorb noise and make an outdoor area feel more secluded. If you have a modest budget, you can create one yourself with some basic materials and a little bit of time.
4. Furniture
Furniture is the backbone of any outdoor space. Whether you have a small balcony or an expansive patio, choosing the right pieces can make all the difference when it comes to having a relaxing and inviting area. The key is to choose items that are durable and well-made. For example, opt for wooden furniture instead of plastic ones – they not only look better but can last up to five times longer! Other good options include wicker, metal, and stone furniture. Just be sure to consider everything from size to comfort before making your final decision.
5. Lighting
While lighting may seem like an afterthought in many gardens and yards, it's actually one of the most important things you'll need to add warmth and ambiance. A great option is to install solar lights around your patio, garden, or other outdoor spaces. These can be found in a variety of shapes and sizes and are easy to install. Not only will they provide light when it's dark, but the effect is warm and inviting – perfect for entertaining guests outdoors in the summertime! You can even add strings or hanging lighting to make things more interesting. Also, be sure to keep safety in mind when using any electrical devices outdoors. Keep wiring away from wet surfaces and ensure that all devices are turned off before you leave the area.

6. Textiles
Textiles like cushions and rugs help soften exterior spaces while adding color, pattern, and texture. A bright-colored rug can work wonders in an otherwise dull space – such as at the base of a staircase leading down from your deck or on an area that's otherwise empty. As you probably know, there are hundreds of types and styles of textiles to choose from. Just be sure to take a close look at the quality – you want something that's durable and stain-resistant. While you may pay more for such items, they'll last longer and look good year after year.
7. Sculpture and art
Adding sculpture or art pieces to your garden can really make it stand out, especially if your outdoor space is otherwise plain and boring. Whether it's an abstract piece or a classic statue, choosing the right item depends on personal taste and budget. If you're working with a limited budget, there are plenty of DIY options available online; otherwise, consider decorative pieces like mirrors, vases, urns, bird baths, or even pet statues! These make great gifts for loved ones as well as family members who enjoy spending time outdoors.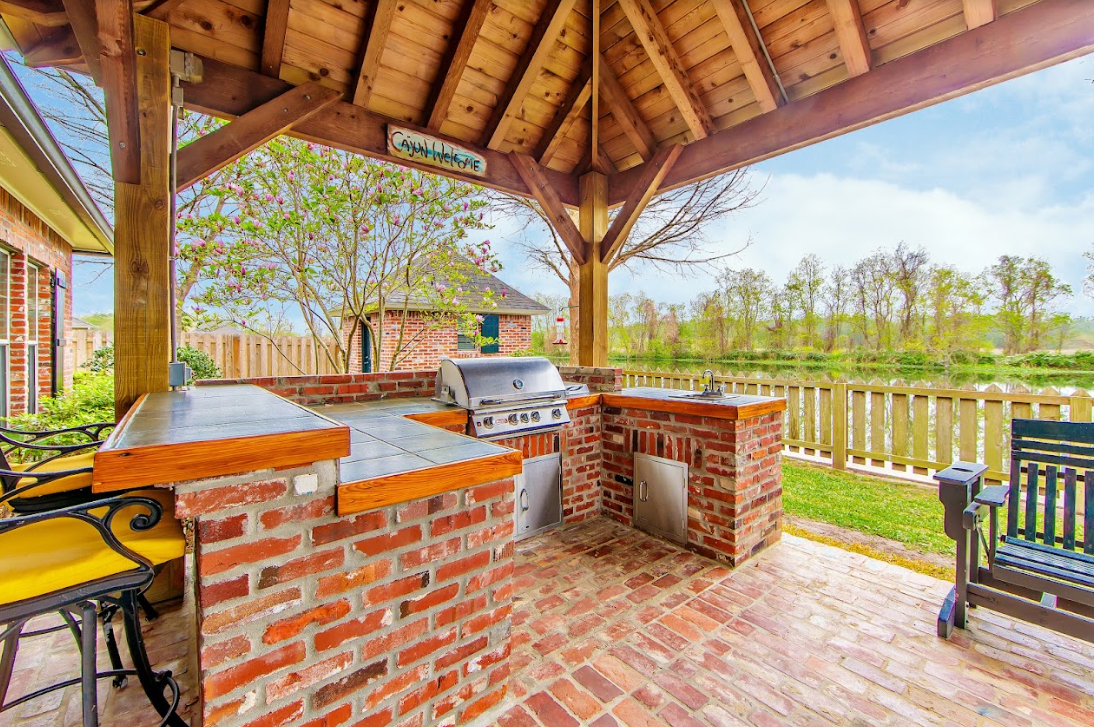 8. Outdoor cooking areas
If you're a foodie who also loves spending time outdoors, why not consider adding an outdoor cooking area like a grill or pizza oven? These can help transform any patio into an inviting hangout for friends and family with minimal effort on your part. In fact, outdoor cooking spaces have become increasingly popular in recent years as more people turn away from traditional indoor kitchens – especially those living in cities. However, if you're not keen on the idea of a permanent installation, there are plenty of portable options that can be moved around as needed. Even a simple BBQ grill can make all the difference!
At the end of the day, there are many different ways to create a beautiful and functional outdoor space. Whether you're working with a large or small budget, well-made furniture, lighting options, textiles, sculptures and art pieces, and cooking areas can all help breathe new life into your garden or yard. Just be sure to choose items that are durable and well-made, so you can enjoy them for years to come!​ It's important to remember that every outdoor space is unique, so feel free to add your own personal touches and style preferences when planning out this area.