10 Kitchen Remodeling Tips for Extra Space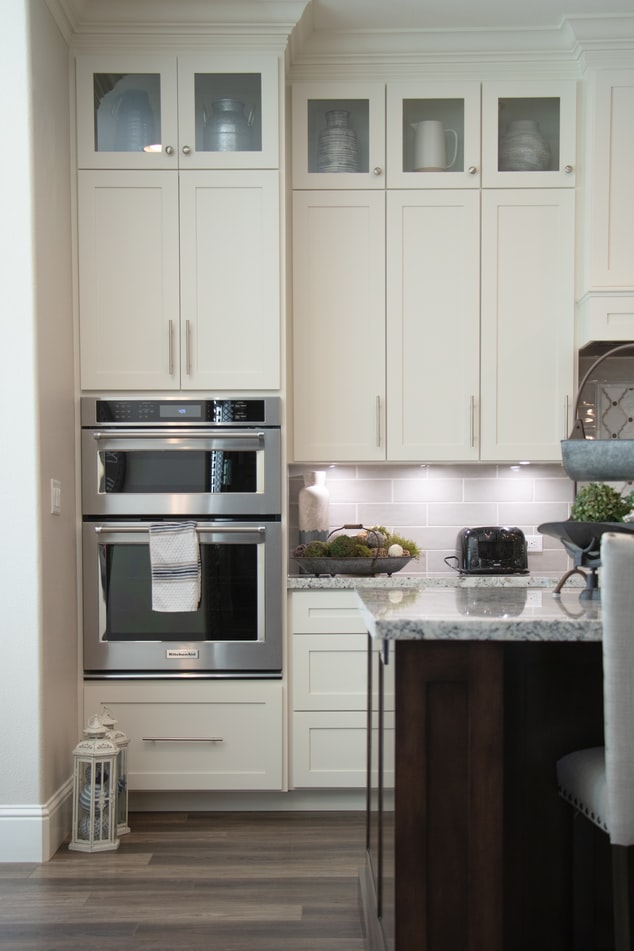 Make some extra storage space in your kitchen with these 10 smart ideas!
The number one reason Americans invest in a kitchen remodel Los Angeles is to acquire more storage space. But, unfortunately, renovating a kitchen is a balance between what you would like your kitchen to look like and what you can afford.
The total price of remodeling an average kitchen can cost as much as $25,000, which is $150 per square foot. But, believe it or not, you don't need to spend this amount to make some storage upgrades.
Here are some clever kitchen remodeling tips that won't break the bank.
Install Pull-Out Shelves
Pull-out shelves are excellent remodeling options because they can be installed anywhere. Unfortunately, most people think of them exclusively as something that goes in the lower cupboards. However, there are more places you can add some pull-out shelves. Under the sink, the recycling area, and even under the kitchen island are all places where you can find pull-out shelves in Elk Grove, CA. If you're concerned about your budget, pull-out shelves allow you to maintain your existing kitchen layout while getting the storage space you desire.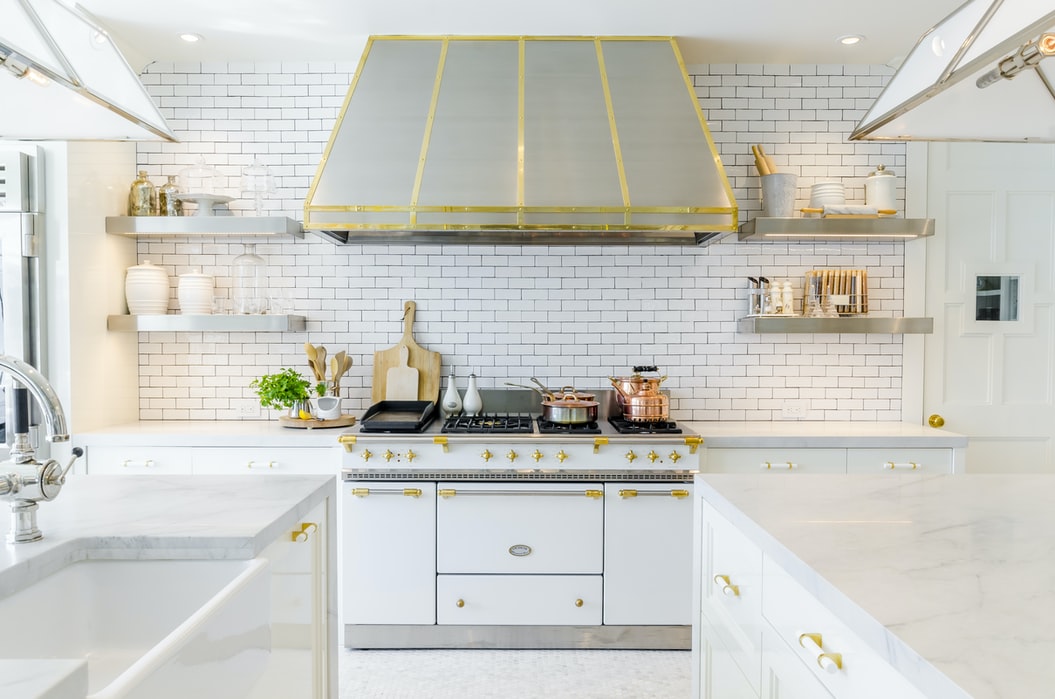 Custom Drawer Organizers
Maintaining organization in the kitchen can quickly become a significant headache. Drawer organizers are available a la carte, but you can also have them integrated into the design and customized to fit your needs. This is a necessary luxury that can provide additional storage space through better organization.
Kitchen Island Cabinets
The whole point of a kitchen island is to offer more seating. However, they also provide opportunities to increase the amount of storage space you have. Larger islands can accommodate under-counter cabinets on every side, including where the stools go. Take advantage of every square inch of your kitchen island to store those appliances you may not use as often.
Miniature Appliances
Some appliances are more prominent than others, but as more Americans become accustomed to apartment living, there's an increasing trend of miniature appliances. These space-saving appliances enable you to maintain the utility of your kitchen without compromising on storage space. Standard full-size versions of blenders, coffee makers, and other appliances take up a surprising amount of space. Downsizing your appliances is easy to instantly give yourself more space without fully remodeling your kitchen space.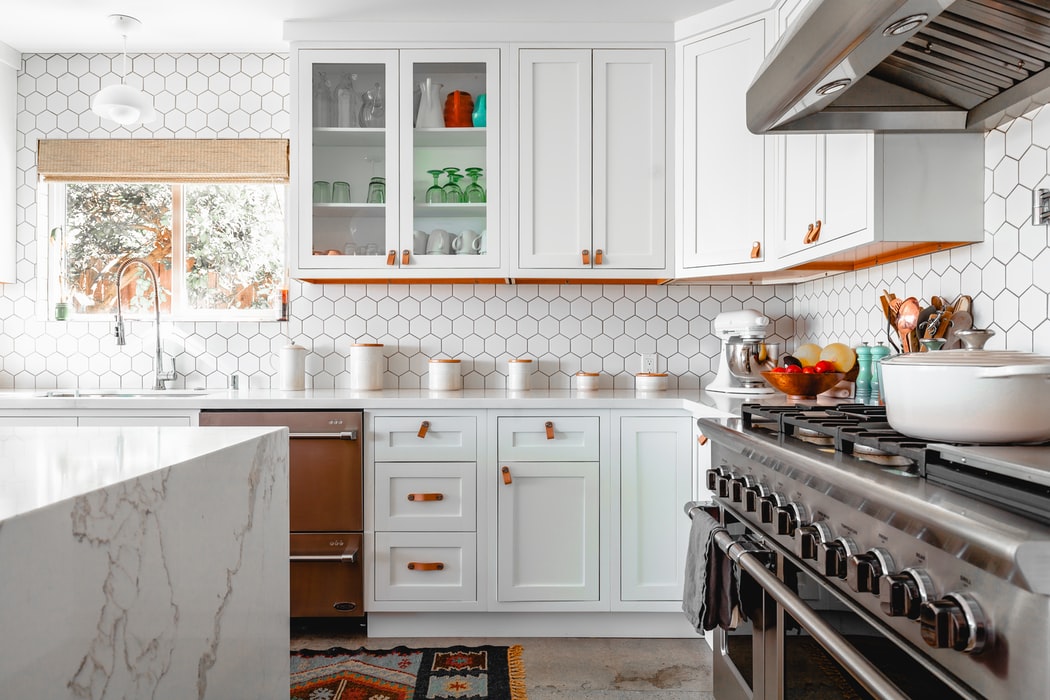 More Shelves
Technically, adding more shelving is not a kitchen remodel. But, on the other hand, it is one of the best ways of instantly providing more space. Open and floating shelves are handy for accommodating dishes, glasses, and storage containers. However, make the most of low shelves that fit directly over the counter to fill in some of that dead space.
You can also consider adding corner shelves to avoid leaving any stone unturned. Finally, don't be afraid to make the most of your vertical space by building shelves all the way up to the ceiling. In this layout, you would position those seldom-used items higher, with daily-use items lower down.
Warming Drawer for Organization
A lack of organization can often lead to your spaces becoming unnecessarily full. Warming drawers often feel like an unnecessary luxury, but if you have a family with scheduled mealtimes, this is a lifesaver for leaving your kitchen looking uncluttered.
Scheduling dinner times becomes far more manageable when dealing with conflicting schedules if you have a warming drawer. In addition, it allows you to clean up earlier and prevent messes from getting out of control.
Take Off the Door
Traditional doors mean that the wall behind the door becomes unusable. Consider removing the door if you're living in an apartment or have a tiny kitchen. Creating an open kitchen frees up that wall space to add more cabinets or shelving. Moreover, it can help to allow light to filter inside. Brighter, airier kitchens can give off the illusion of extra space. However, if the idea of opting for a totally open kitchen isn't for you, you can also switch out the classic door for a sliding alternative.
Build High Cabinets
High cabinets have become an increasingly popular design option for kitchens. These cabinets will stretch all the way to the ceiling to maximize how you use vertical space.
Reaching the top shelves can be tricky but like with people who opt for shelving over cabinets, put your lesser-used appliances and utensils on the higher shelves.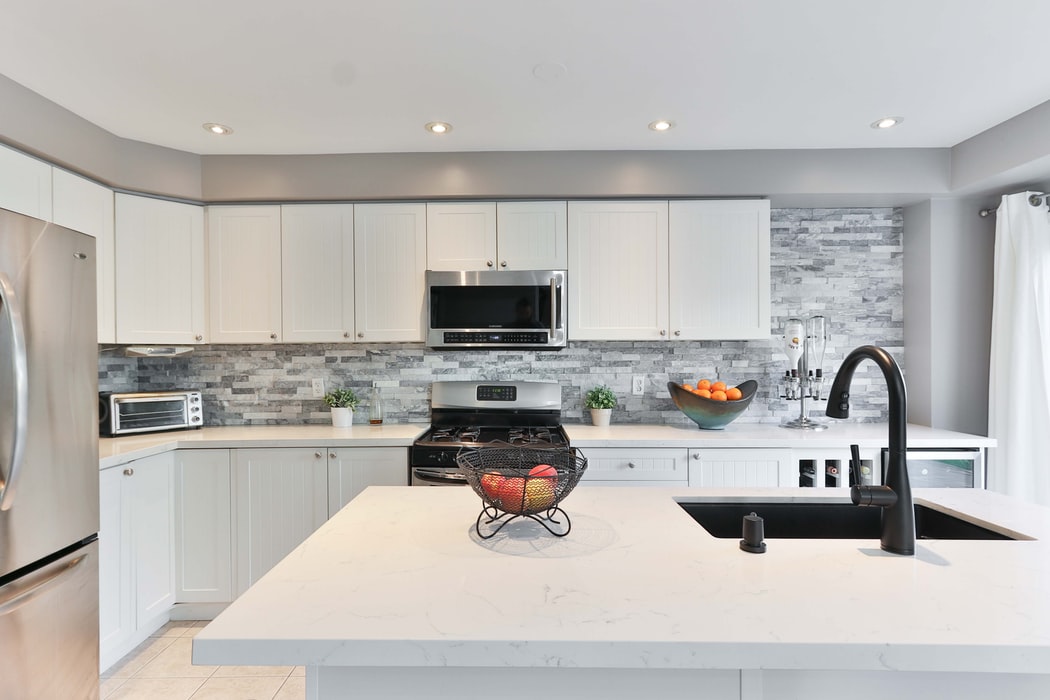 Wall-Mounted Storage
Sometimes, extra shelves and cabinets aren't practical based on your kitchen layout. However, that's no reason to allow that dead space to stand.
If you have a slender wall in your kitchen, you can still turn it into a storage space that's both convenient and stylish. These areas are perfect for pots, pans, towels, or even a magnetic rack for knives.
Homeowners obsessed with style can even paint their storage walls differently to improve the aesthetic appeal and break up the monotony of a classic kitchen design.
Single Sink, Covered Sink
Ditch the double sink design and opt for a single sink to free up some counter space. You can also opt for a covered sink that sits in a recess. In an emergency, you can slide out a panel covering the sink, giving you a little extra space. Finally, make sure that the faucet is high enough for you to work comfortably.
The under-mount sink style is another great option because it leaves you with some space at the back of the sink for storage or some emergency counter space when you're cooking up food for a large number of guests.
Conclusion
Remodeling your kitchen for extra storage space is a must-have for countless homeowners. However, you don't need to rip out every part of your kitchen to create a more intelligent design. Minor renovations, or even some DIY options, can rapidly expand how much space you have to work with.
Take the time to speak to a professional designer who can inspect your kitchen and provide some recommendations on what the best solutions are for you.
What are your top design ideas for expanding your storage space to create your dream kitchen?