How to Achieve a Rustic Interior Design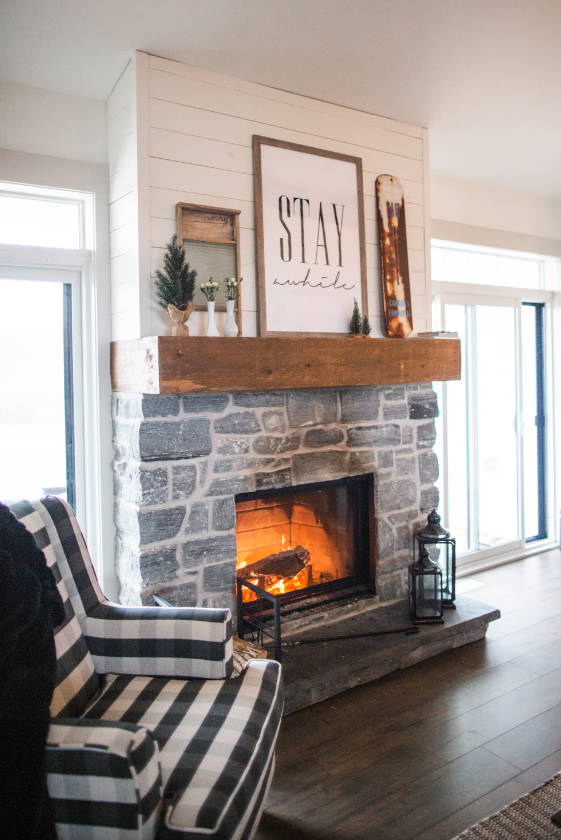 Rustic interior design is viewed as cozy and homely!
Yet there's a common misconception that rustic has to mean living in the middle of nowhere! Rustic was often laughed at when found within major metropolitan areas, but the look has evolved over time to incorporate both modern and rustic characteristics.
These two distinct design categories have come together to create a beautiful, soothing relationship that combines luxury and nature. If you've fallen in love with rustic interior design, here's what you need to know about achieving it in your home.
Hire an Interior Designer
Begin by hiring a professional designer. Many people believe that top designers are accessible only to the rich and famous. That's not the case. Designers do more than provide ideas and guide the project. They can save money by knowing where to source paint, furniture, and supplies.
Hiring an interior designer can save you money. As a result, more and more homeowners are choosing to hire them, with the interior design industry growing 4.6% year-on-year over the last five years.
With that in mind, let's run through the rustic design must-haves.
Incorporate Wood Accents
Pulling off the rustic vibe requires several key elements. However, what has always defined rustic is the wood accents and the earthy tones.
The use of wood accents is non-negotiable if this is the theme you want in your home. Think of a wood art installment, a unique coffee table, or some custom furniture.
Make sure that you always keep the same wood tone running through your home. If you want to cool down the feeling of a room, choose dark woods or greyish tones. Richer colored accents, such as deep redwoods, are strongly recommended to warm a room up.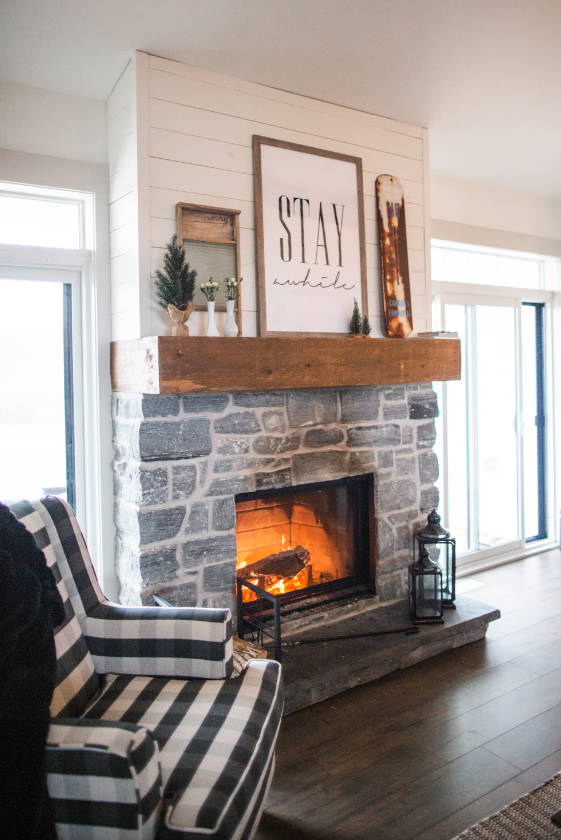 Invest in Custom Furniture
Traditional rustic homes were marked by their unique furniture. Each room was unique because the furniture was usually made on the home grounds or sourced from a local craftsperson.
Custom furniture is more affordable than you might think. Opting for custom Amish furniture in Houston, TX, can give your home the upgrade it deserves without breaking the bank.
Try to choose one or two pieces of custom furniture for your home to set it apart from every other house on the block. Custom pieces break the monotony and create natural conversation starters for guests.
Select a Neutral Color Schemes
Neutral is often wrongly accused of being a boring color scheme. Within the context of the rustic theme, that couldn't be further from the truth.
Earthy tones are what rustic interior design is known for. However, there are plenty of ways to spice up these colors through the room's other elements.
One of the most common ways to add a burst of color to the room is with some colorful throw pillows or bold ceramics. Neutral color schemes provide a canvas you can paint on with your favorite color in other ways.
Moreover, neutral color schemes give you the flexibility to switch up your colors of choice at any time.
Add Softness to Your Home
Rustic themes rely on wood and neutral colors. At times, it can feel a tad spartan and unwelcoming. To get around this problem, add some softness to your rooms.
No rustic home is complete without cozy textiles. The clean lines of modern design can seem harsh and cold, but textiles will break everything up. Soft texture creates variation and instantly makes your room more interesting.
Soft textiles don't automatically have to mean curtains or pillows. There are plenty of non-upholstered and upholstered furniture options to add coziness to your living room.
Invest in Antiques
Rustic design prizes antiques because they harken back to a time long before—a nod to the eclectic style of rustic design by incorporating some antiques into the design.
You may not have to spend a cent because most families will have some heirlooms that have been passed down across numerous generations. Therefore, your antiques don't need to be particularly big, bulky, or valuable.
It could be a piece of furniture or even just a collection of walking sticks your grandpa once carved. Antiques don't have to fit the theme seamlessly within a modern rustic design.
If you do decide to buy some antiques, remember that old doesn't always have to mean valuable. You don't need to break the bank to bring history into your home.
Stick with Natural Materials
The color scheme that defines rustic design is there to reflect the natural world. The same goes for the materials used.
Most modern rustic spaces will incorporate wood and stone because it comes from nature. However, rustic families used what they had available to them, and that's what today's contemporary designs aim to replicate.
You could opt for a stone fireplace or a wood-paneled ceiling to give some examples of the natural materials that can make a home rustic.
Remember, you don't need to cover your entire home in a single material. Truly natural materials can be expensive, so not all homeowners may have the budget for this. Talk to an interior designer to learn more about your options.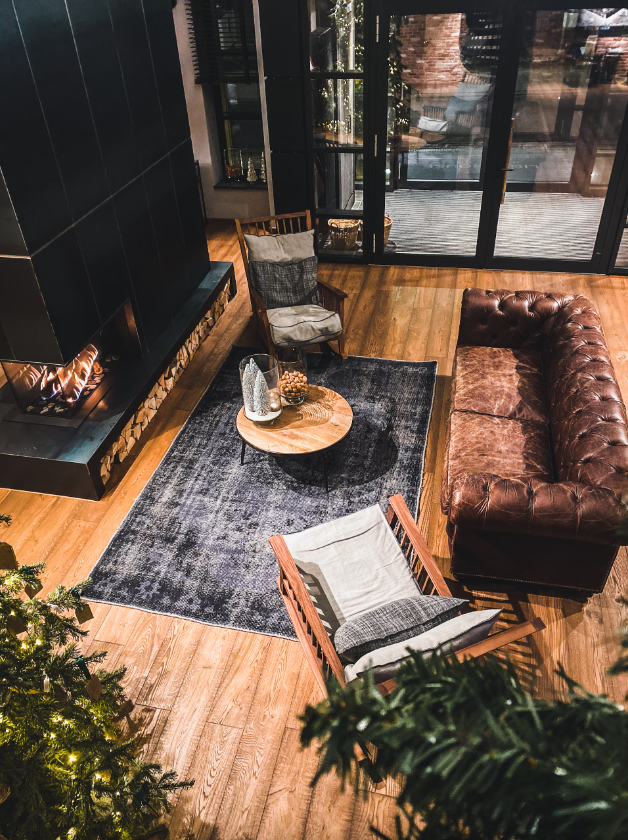 Merge the Outdoors with Indoors
The key to any rustic home is to merge the outdoors with the indoors. Remember the importance of connecting with nature with this theme.
Bringing plants into the interior is easy to merge the outdoors with the indoors. Greenery also offers a bright color that can stand out against the neutral colors of your furnishings, walls, and floors.
It doesn't matter if you've never kept a houseplant alive in your life. Faux greenery can still look fantastic throughout the year.
On a side note, adding greenery to your home is such an effective way of embracing the rustic design because it adds softness to the otherwise harsh materials.
Conclusion
Rustic is the design option that never goes out of fashion. However, it has dramatically returned in recent years to counter the overwhelming modernity that has dominated interior design for decades.
Rustic designs are unique, cozy, and provide refuge in increasingly trying times. You don't need to live in the countryside to pull off this design, and modern rustic combines state-of-the-art design elements with the rustic warmth of old.
What's your favorite aspect of rustic design?