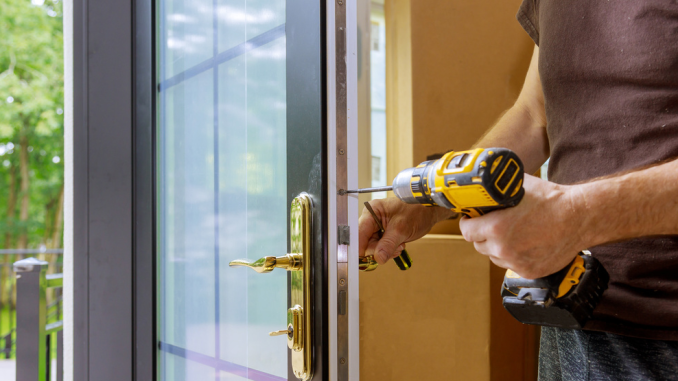 Consider updating your home locks to amp up your home security!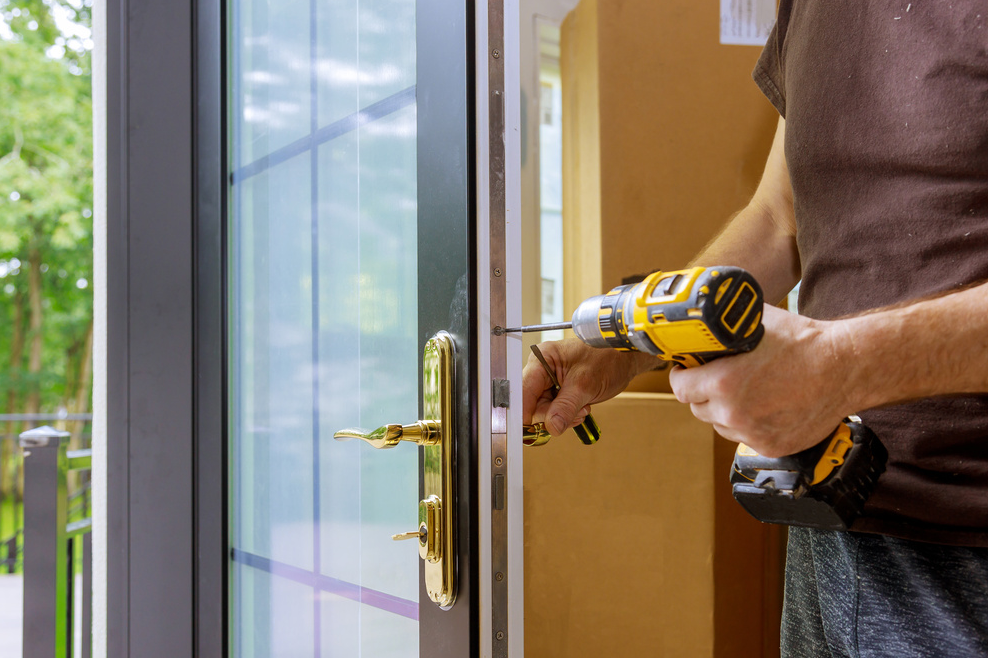 Your home is among the most expensive investments you'll ever make in your life. Along with your house, you also have furniture pieces, appliances, and other possessions placed inside that add value to your home. And so, it isn't a surprise when burglars and other intruders include residential houses as one of their potential targets due to the valuables they have. Fortunately, high-quality door locks have made it more challenging for them to enter residential properties. Thus, giving you confidence that you're safe and secure inside your home.  
Your door locks are one of your lines of defense against intruders. Whether a total stranger, criminal, neighbor, ex-roommate, or previous tenant, your door locks can protect you from unlawful entry. Ultimately, preventing illegal entries must be your first step in promoting home security. However, like other things, door locks are not meant to last forever. Sooner or later, you'll need to perform an entire home lock replacement to ensure your home remains secure and private.  
But what are the possible reasons for a full-home lock replacement? This article will show the different situations and five reasons you'll need to perform an entire home lock replacement. Read on to know them!
You've Recently Moved To A New House
Whether you've bought another home or built a brand-new one, an entire home lock replacement is needed when moving to a new residential property. If you're moving to a used house, previous owners might still have duplicate keys to your house. Meanwhile, if it's a brand-new home, you'll have no way of knowing if the house builders or contractors have duplicate keys to your house from when they were constructing your property.   
To ensure no one else has copies and duplicates of your home's locks, you'll need to replace all your home door locks. You may call on the help of professional locksmiths such as at  https://locksmithplusinc.com/sacramento-ca/ or other locksmith services in your area. These experts can swap out all your existing door locks and replace them with new, more high-quality ones, giving you peace of mind while living in your new home.  
You've Completed A Major Renovation 
Like moving to a new home, an extensive house renovation may require you to provide duplicate keys to your renovators to give them access to your house. It is especially the case if you're away. It can be the electricians, plumbers, tile setters, or even your general contractors. Thus, after they've finished a major renovation, it may be best to have all your home locks replaced. Don't worry; replacing your door locks may only require a tiny fraction of your renovation project budget.  
Your House Has Been Invaded Or Broken Into 
One of the worst things that can happen to homeowners is having their properties invaded. Not only may they lose their cash and other valuables, but the event can also be traumatizing and emotionally upsetting. If you've experienced a break-in or someone has broken into your home through your doors, it only means they found a way to access your door locks, with or without your keys.   
Furthermore, locks are usually destroyed during break-ins, making them more vulnerable and unsafe for future invasions. To avoid being targeted for break-ins in the future, replace all the locks on your doors. If the break-in was done through lockpicking, it might be best to switch to a keyless door lock system as it's much safer than the traditional door locks.    
Your Locks Are Old, Worn Out, Or In Poor Quality 
As mentioned, door locks are not meant to last a lifetime. Thus, as part of your home maintenance routine, check your door locks to see if they're worn-out, old, or of poor quality. You don't want to wait until burglars intrude on your property before you decide to change your locks.   
Old and poor-quality locks can be so easy for intruders to pick or break in. In fact, it's one of the primary things that burglars check when choosing a target house. They know the signs of an inferior door lock. They'll also know if a good lock is difficult to break in and if it's simply not worth the effort. So, if your door locks are showing signs of damage or stress, replace all of them entirely to keep your home safe and secure.  
Your Door Keys Were Stolen Or Lost 
Unfortunately, it's common for most homeowners to lose or misplace their door keys. It's inconvenient to ask someone with your duplicate keys to come over and rescue you if you're locked out. But worse, you'll never know who has found your door keys; they may use them for wicked plans (e.g., breaking into your home).   
Meanwhile, having your keys stolen is another thing but equally dangerous as misplacing your door keys. With stolen keys, you're sure that intruders or criminals are possibly keeping them and are only waiting for the right time to use and access your house. The only solution to either scenario is to perform an entire home lock replacement as soon as possible. Don't let a few days pass before you finally decide to replace your door locks.
Key Takeaway 
Preventing illegal entries through an entire home lock replacement is the key to strengthening and maintaining your home security. You may have surveillance cameras or motion-activated lighting, but nothing beats the safety and security provided by using strict and high-quality door locks.